China's coronavirus crisis and the cult of censorship
China should be quarantined until it begins to make progress towards democracy, human rights, and free speech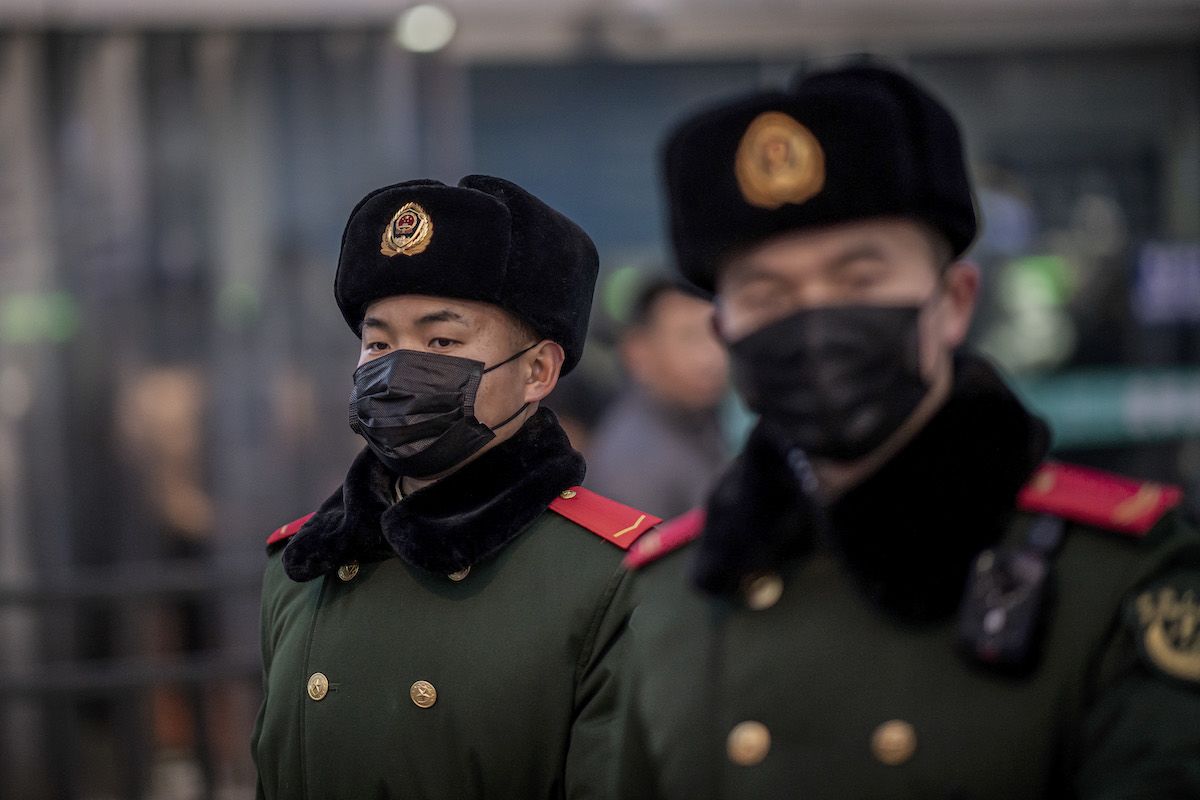 (Photo by Nicolas Asfouri/AFP)
(Photo by Nicolas Asfouri/AFP)
The Chinese Communist Party (CCP), once it got going, took powerful, even draconian measures, to contain the outbreak of the Wuhan City novel coronavirus (2019-nCoV) in Hubei Province, China. 
It is quarantining whole cities now totaling 50 million people, building modularized field hospitals in days not months, designating hundreds of millions of dollars to combat the virus, and mobilizing an army of clinicians. The government extended China's Lunar New Year holiday to Feb. 3 to keep people out of school and work. 
According to some commentators, China's authoritarian system enables its leaders to take effective actions unavailable to leaders in liberal democracies. Jonathan Kaufman, director of the School of Journalism at Northeastern and former China bureau chief for the Wall Street Journal, was quoted in a Jan. 24 interview as saying:
"The one thing China is able to do is to impose restrictions and rules. I've talked to people in China who said that once the announcement came out that people should wear masks, everybody was wearing masks. Conversations I've had with people in China indicate that the buses are empty. People are staying home. China is a society where the government has the ability to shut down the country, which is what they're doing in many parts now."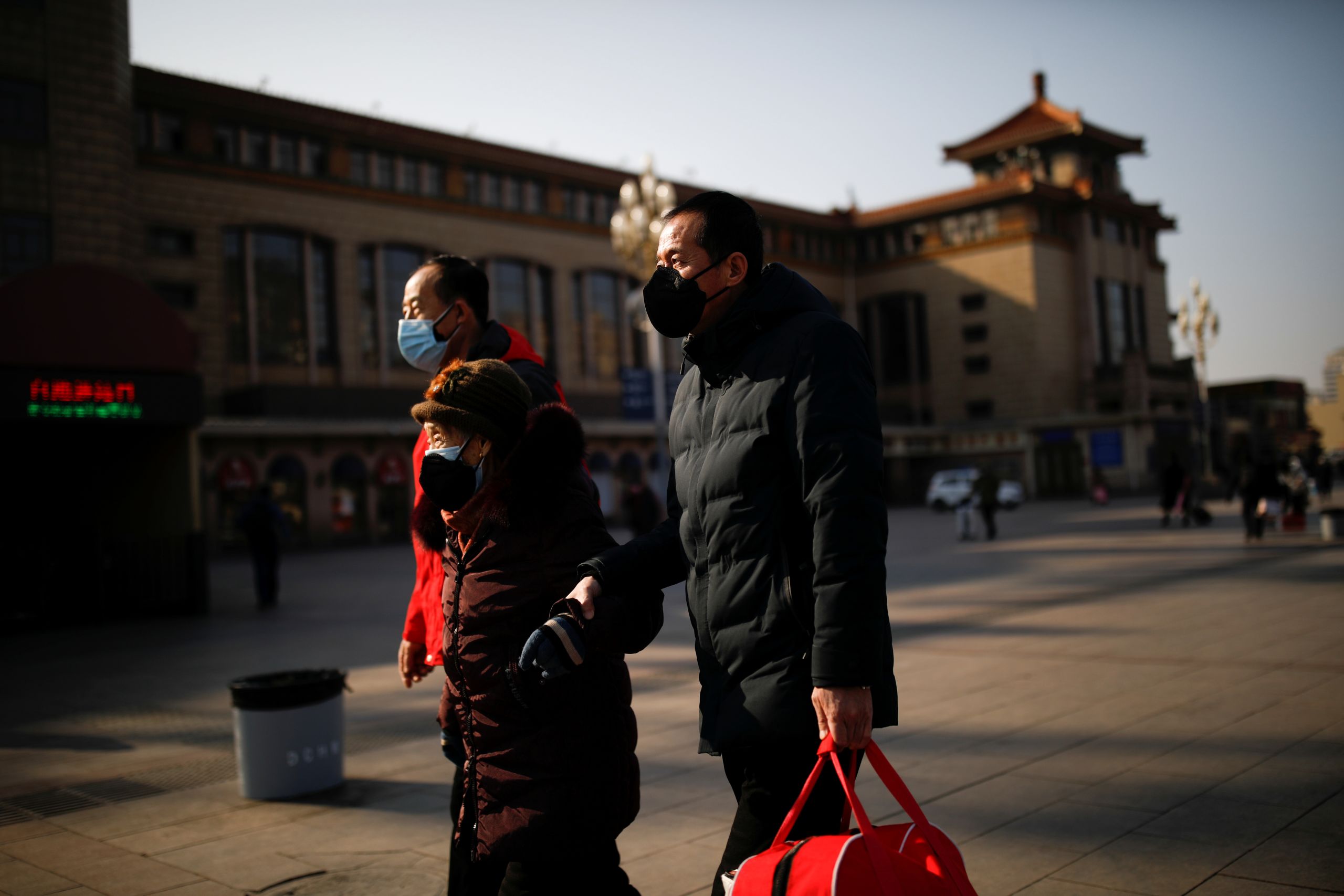 But this sanguine view of China's authoritarianism is not widely held. Kaufman himself acknowledges that China's people are angry. They can't get masks, don't know what is going on, and the leaders are not visiting them, he says. Xi Jinping has not visited Wuhan since the crisis.
Wuhan's people don't know what is going on, like the rest of us, because Xi has tight control over the flow of information emerging from that city. But that isn't the only problem. 
In addition to the important issue of lack of transparency, the CCP's lax health standards and slow response at the beginning allowed the virus to develop and then escape globally. This is already recognized by writers like Nicholas Kristof in the New York Times. But we need to go further.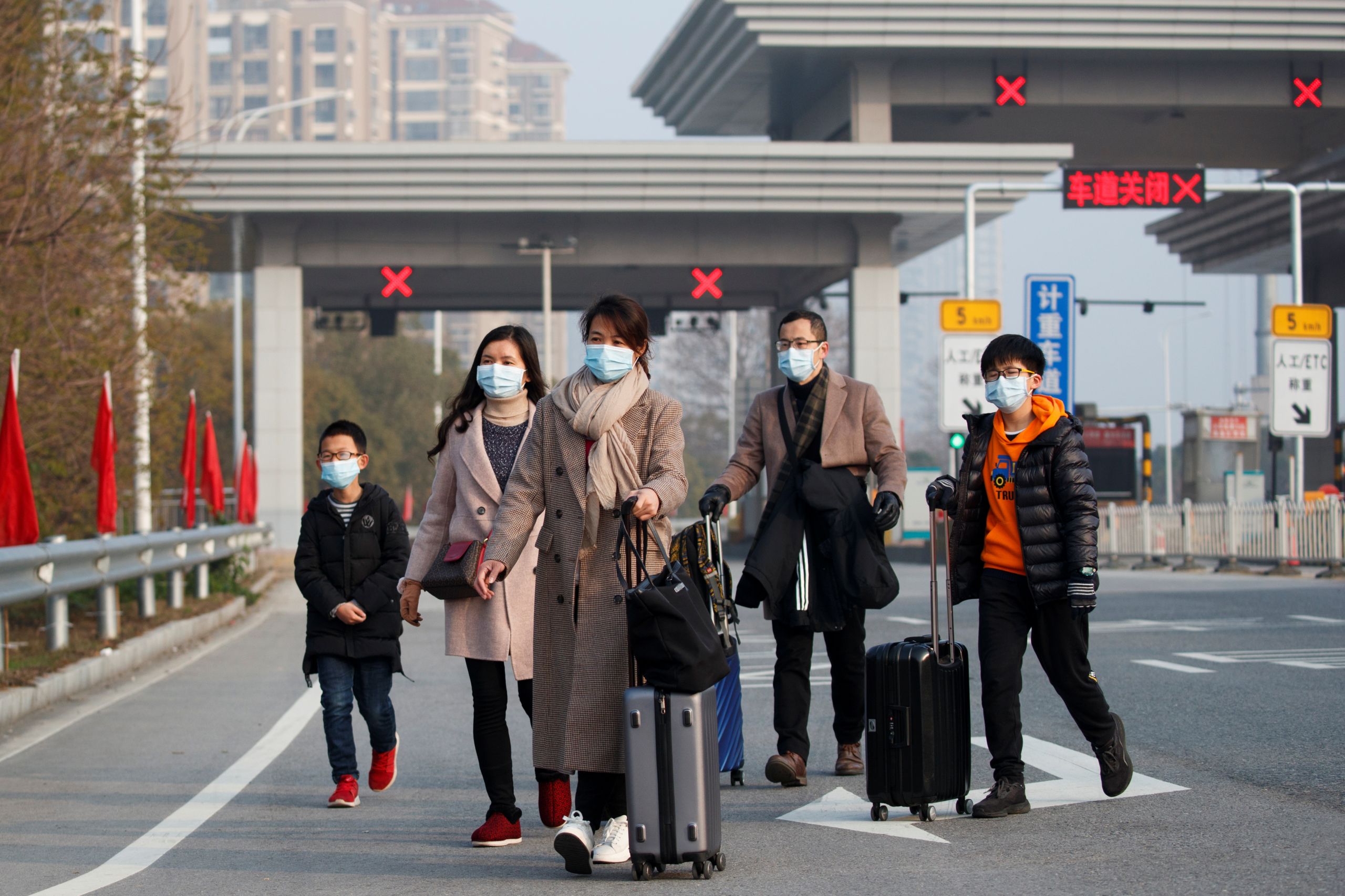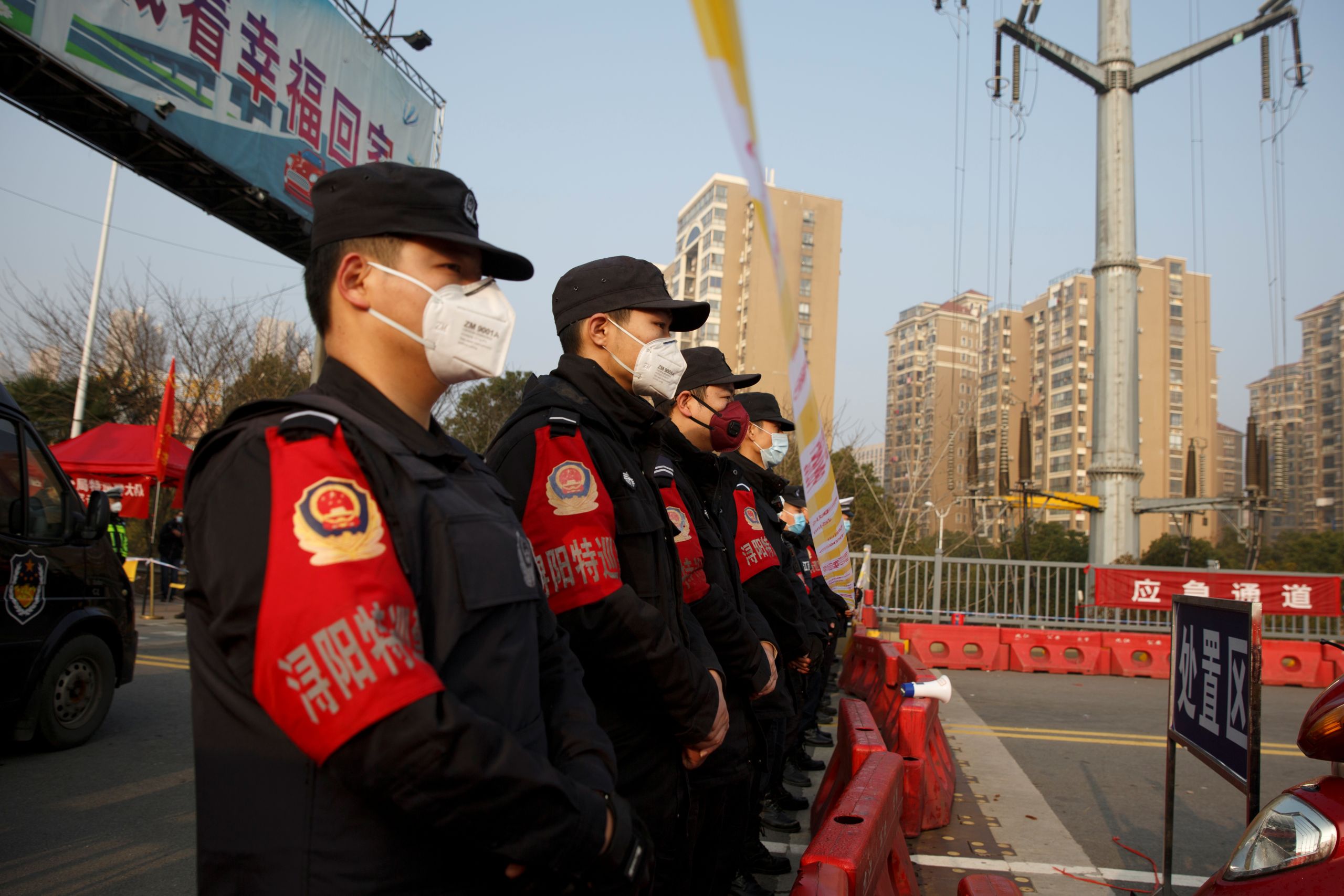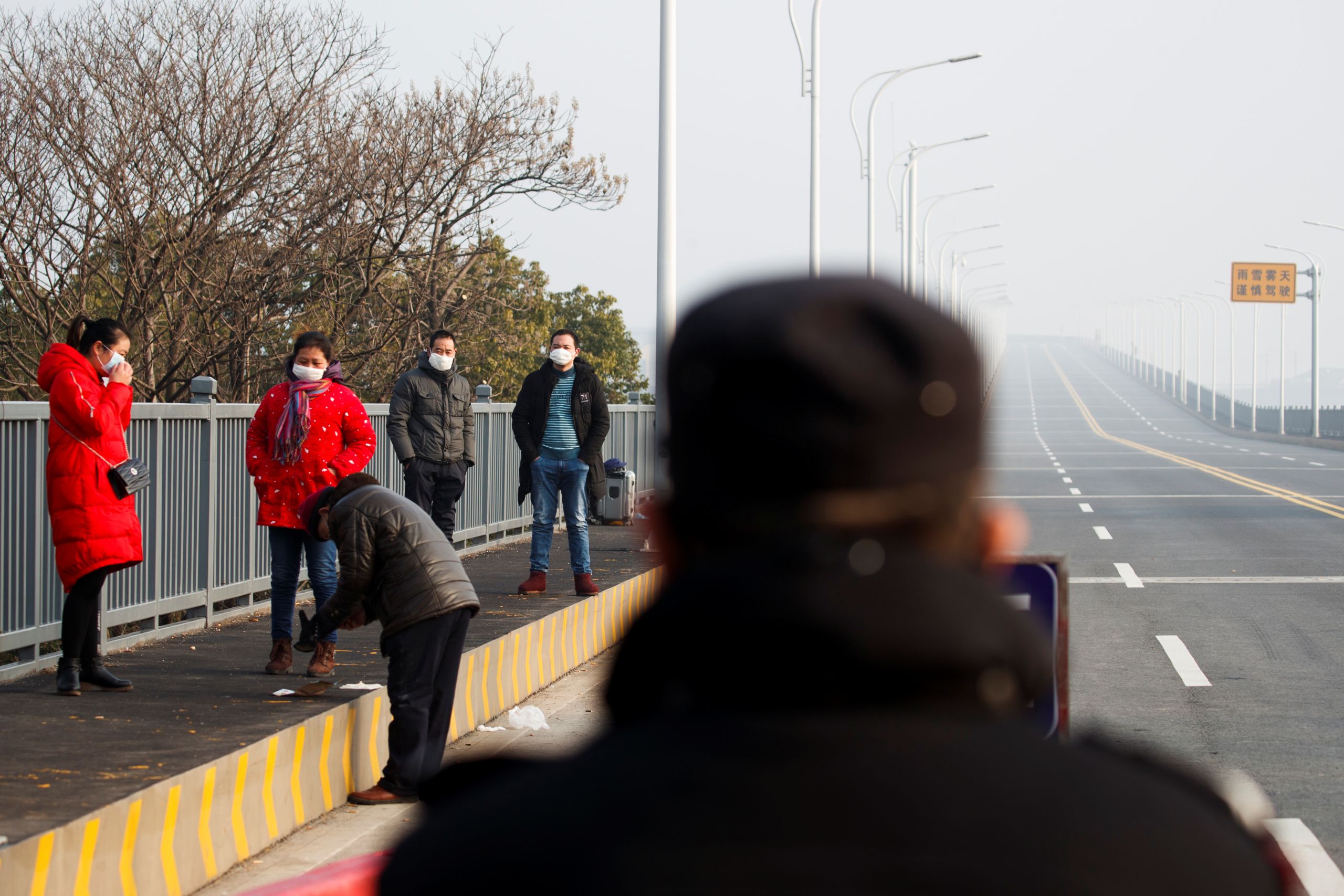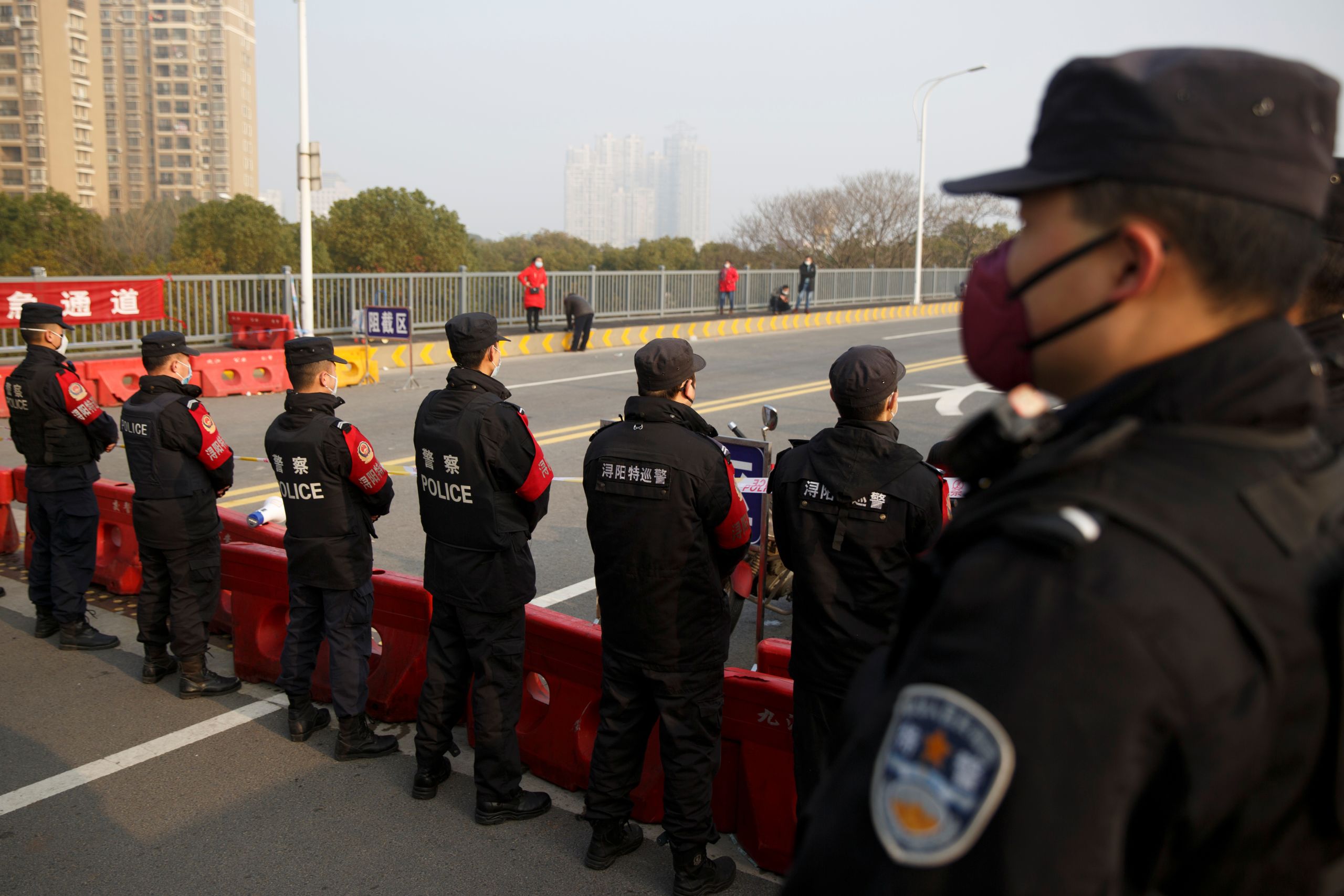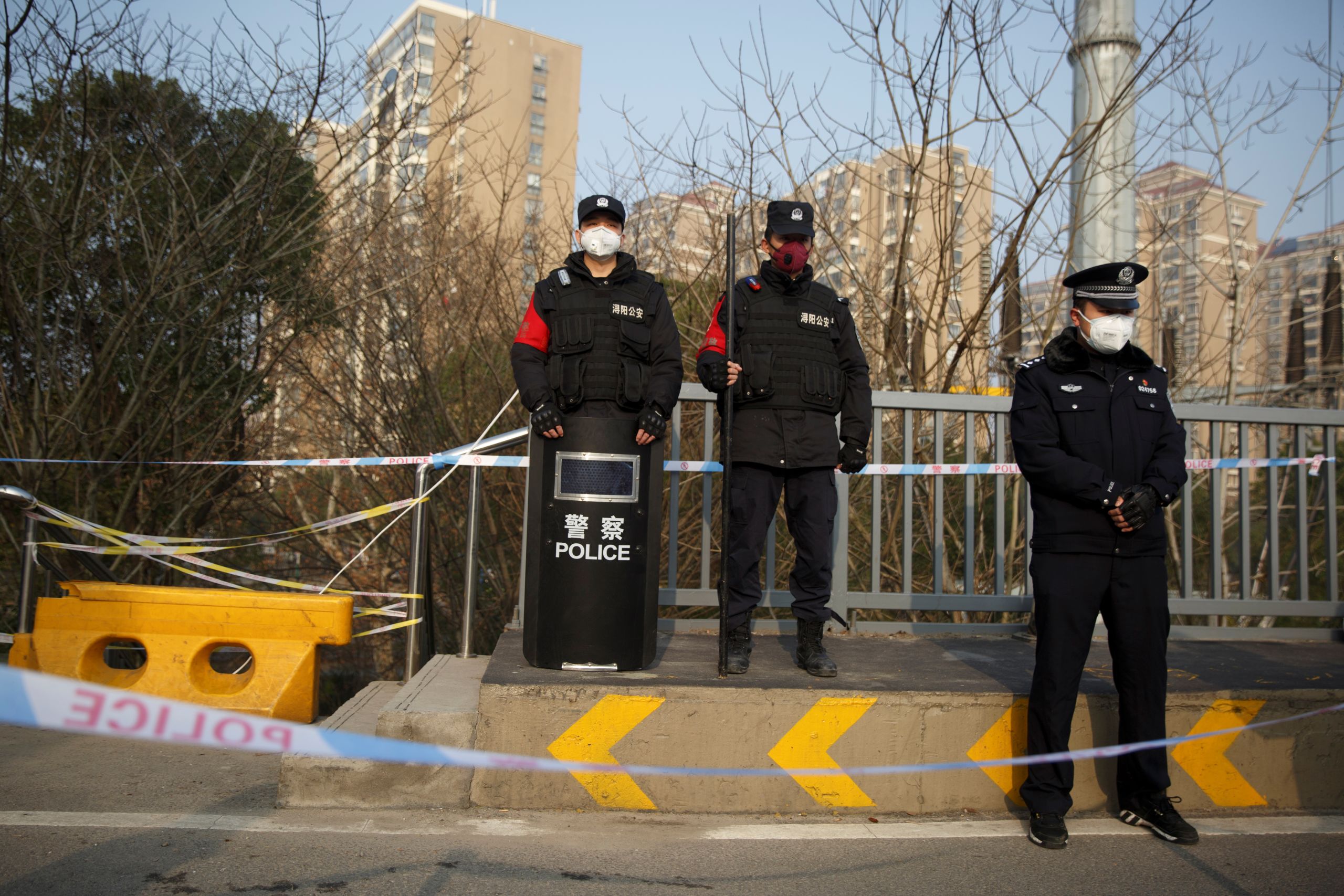 The coronavirus epidemic is the latest in decades of problems resulting from CCP rule. It's time to link the emerging quarantines of China not only to resolution of this latest virus, but to fixing the political problems that are contributing causes to its spread:
centralization of power by Xi and censorship. 
We can't just hope for the removal of Xi from office, so China can return to at least a modicum of the freedom of information and decentralization of power required to handle crises like coronavirus. We need to help him go. That requires a greater willingness to focus on the problem, bear costs and take risk. 
One way to help that process, and protect ourselves from coronavirus, is for countries around the world to increase restrictions on travel to and from China. Given that we don't know how widespread coronavirus is in China, due to the censorship there, and given that those infected could transmit the virus even when asymptomatic, we can't be certain that travelers from Beijing, Shanghai, and Shenzhen are any less of a vector than those from Wuhan. Therefore, we increase our protection by increasing the expanse of the quarantine from Wuhan and other cities in Hebei province, to the whole of mainland China (not including special administrative regions like Hong Kong).
That will have the immediate effect of decreasing contagious individuals coming from China. Long-term, we can demand from China that it make the systemic changes required such that future outbreaks will be less likely. Those systemic changes should include decentralization of power through gradual democratization, greater transparency through progress on freedom of speech and freedom of the press, and a decrease in attempts to influence international organizations like the World Health Organization (WHO). The WHO seems to have downplayed the threat of coronavirus while being chummy with the CCP, just as have Wuhan officials. As discussed below, it isn't a good image for the WHO or the reputation of its leaders.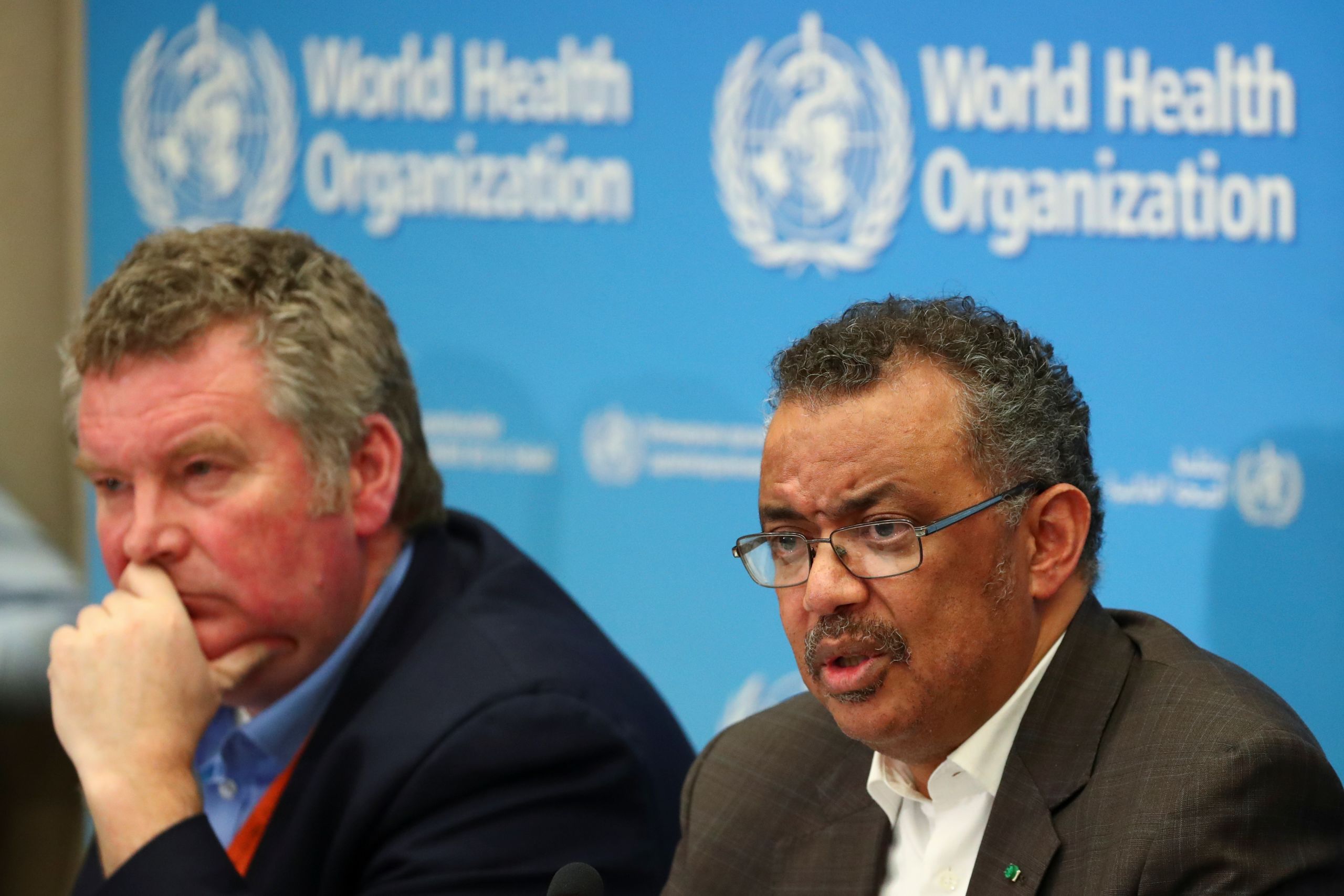 The viral threat
According to China's National Statistics, coronavirus has now infected 9,720, and killed 213. Approximately 171 are confirmed as recovered. There are an additional 15,238 suspected cases. These figures are as of Jan. 30 and are increasing rapidly. Johns Hopkins University is also tracking cases with slightly different numbers. The increase in confirmed infections for each of three days tracked by JHU between Jan. 26 and Jan. 29 was at least 1,600 persons. 
The figures above may be an underestimate. Using statistical techniques, Hong Kong University researchers estimated 43,590 cases on Jan. 25 in the city of Wuhan alone. An Imperial College London expert warned that total cases could have reached 100,000 by Jan. 26. That was when confirmed cases were about one-fourth of what they are today.
Based on China's National Statistics above, the death rate is approximately 2.4 percent. But this figure is a guess as the tens of thousands who are expected not to have been counted are the most likely to have mild or no symptoms. That could lower the death rate as those who are asymptomatic do not present at a hospital.
The confirmed cases so far include: China (7,678 cases); Thailand (14); Japan (11); Hong Kong and Singapore (10 each); Malaysia, Australia and Taiwan (8); Macau (7); France and the United States (5 each); as well as lesser numbers in Germany, South Korea, UAE, Canada, Vietnam, Cambodia, Finland, Nepal, and Sri Lanka. 
The virus is starting to jump domestically in these countries, to people who never visited China, including in the United States, Vietnam, Japan, Taiwan and Germany.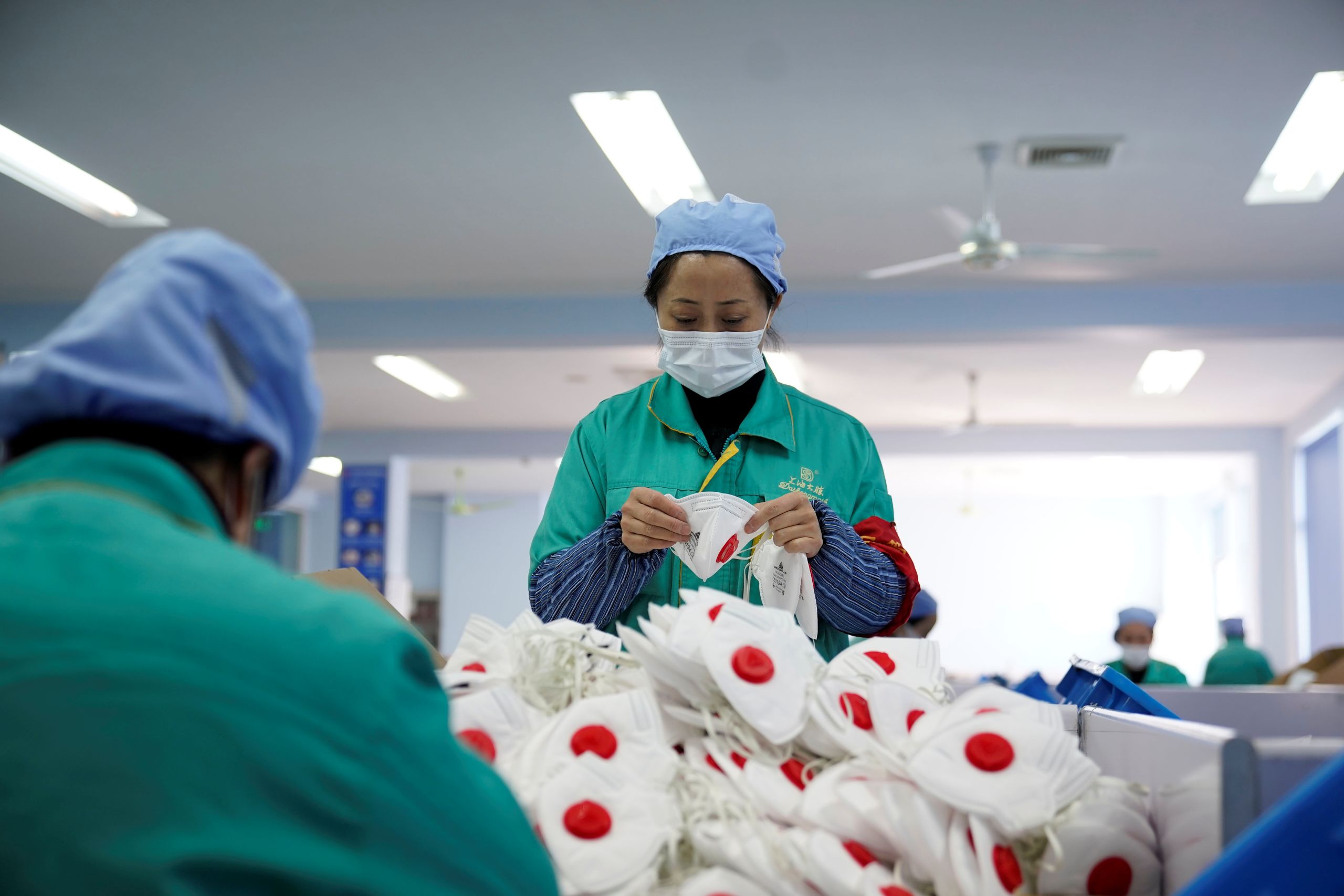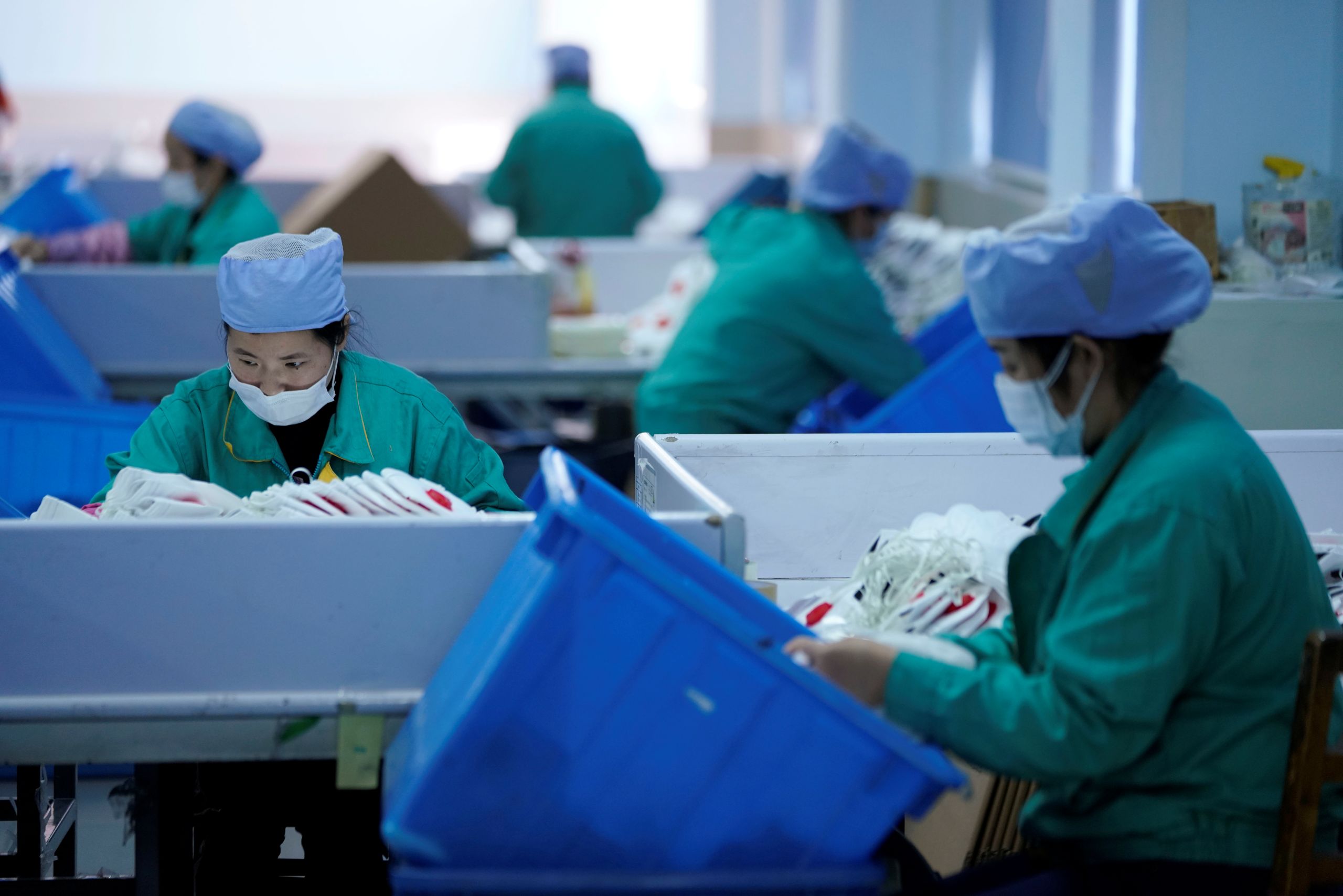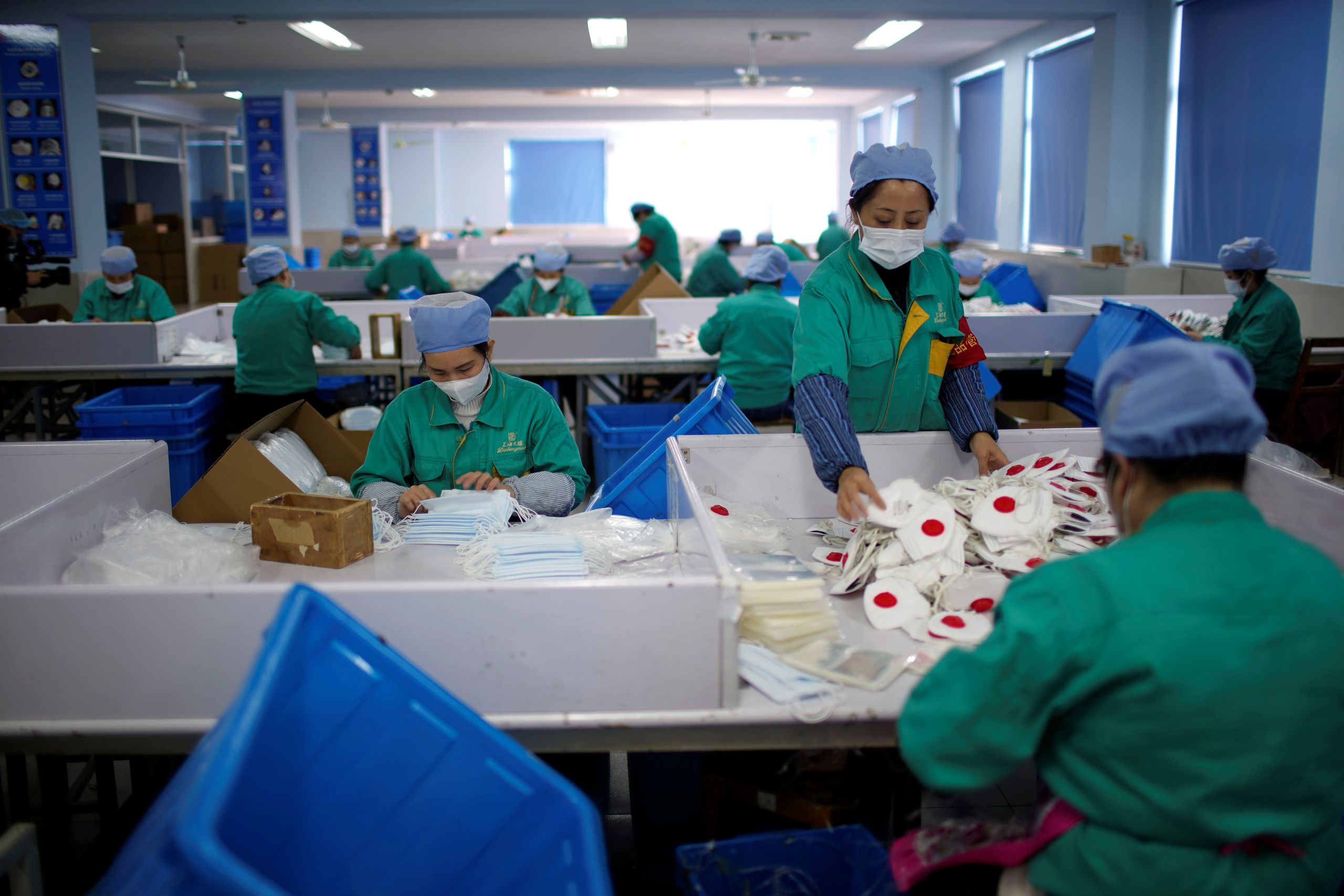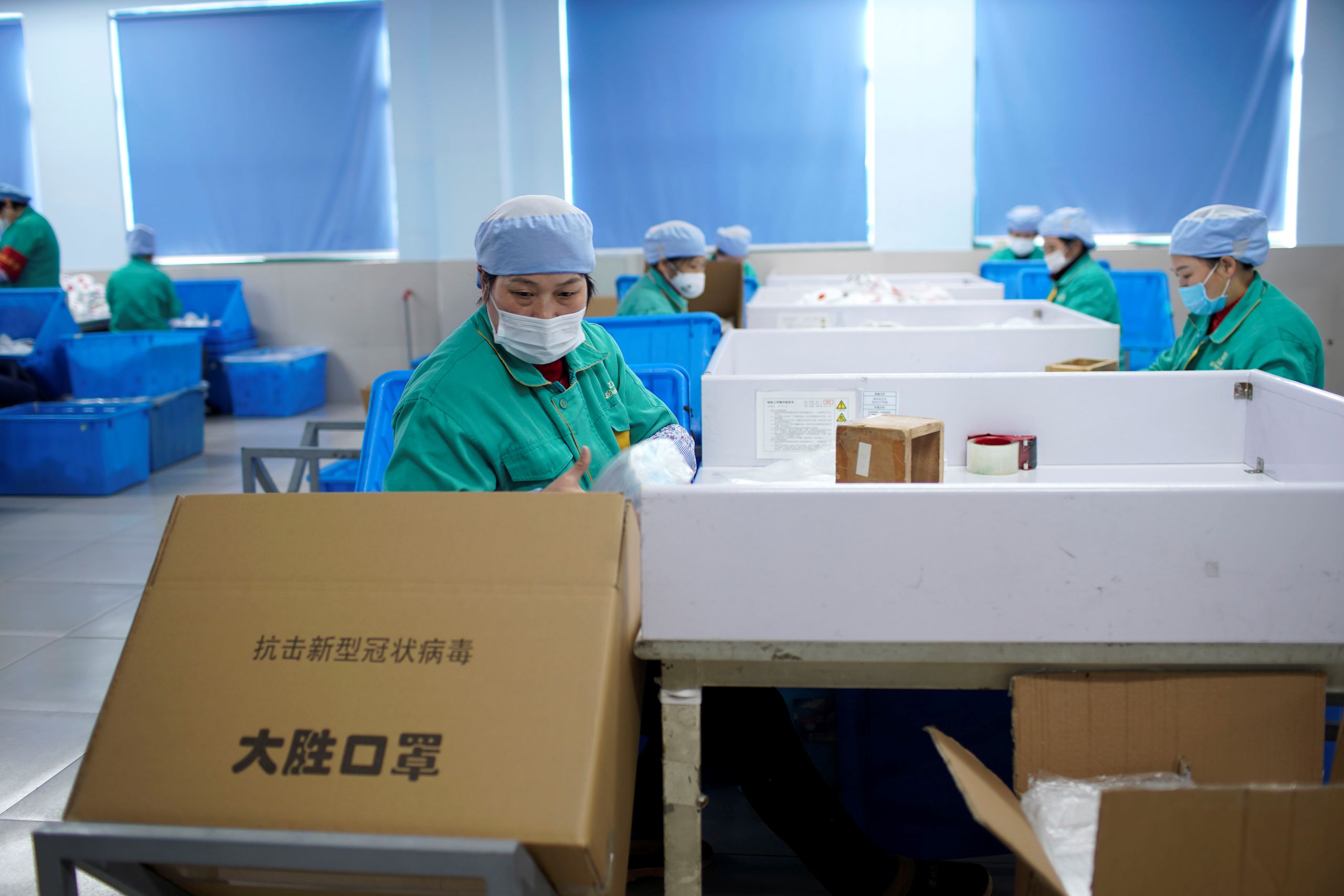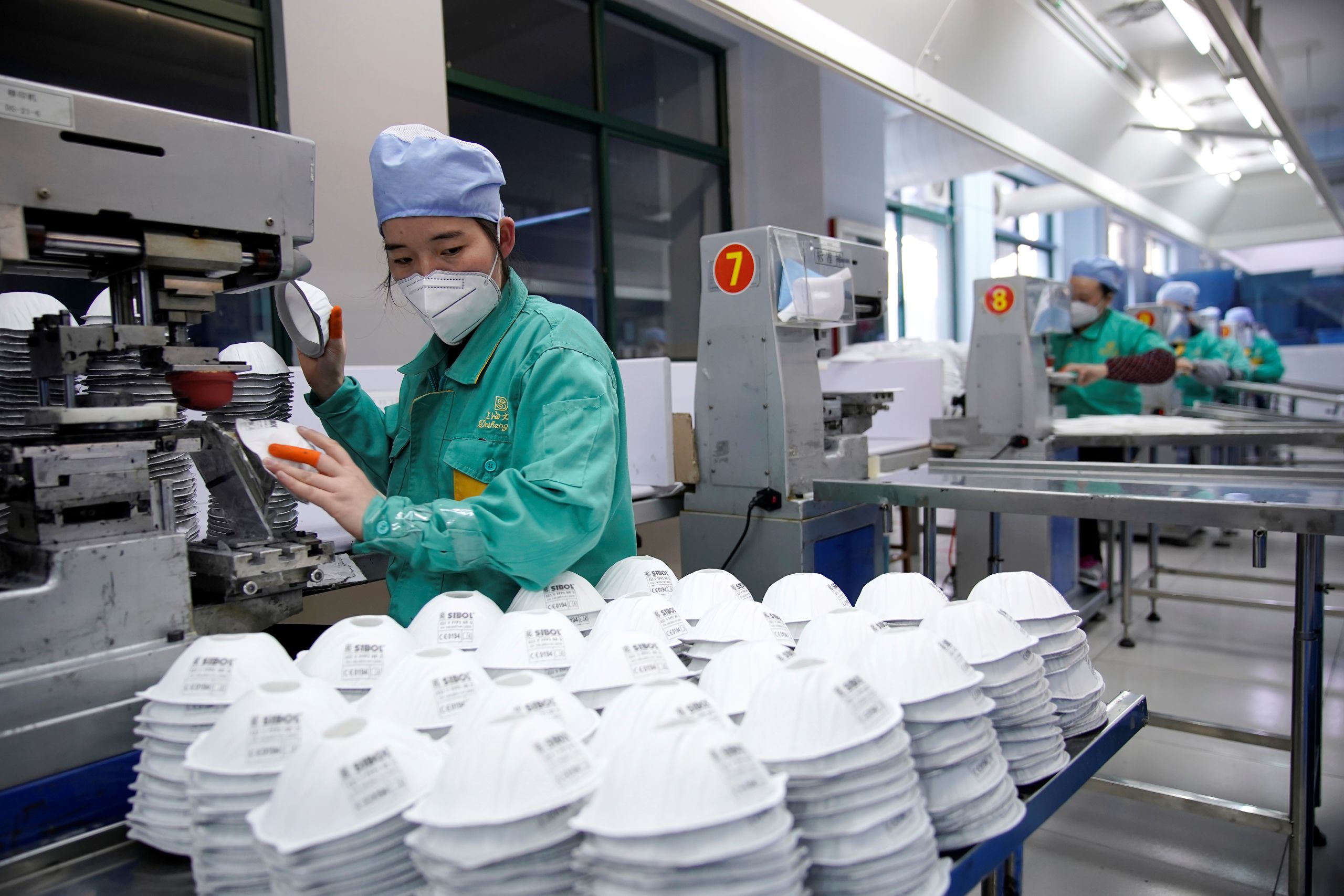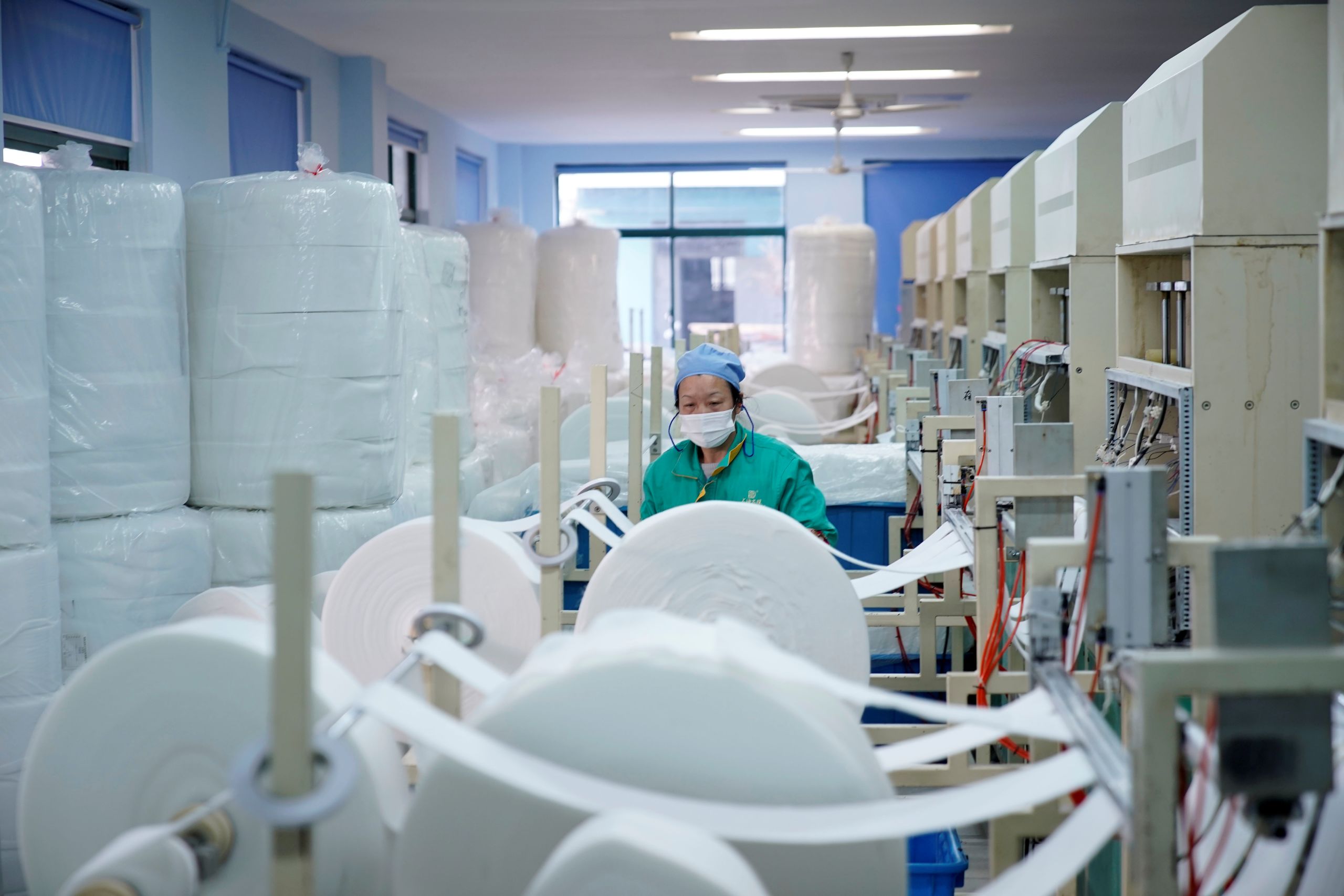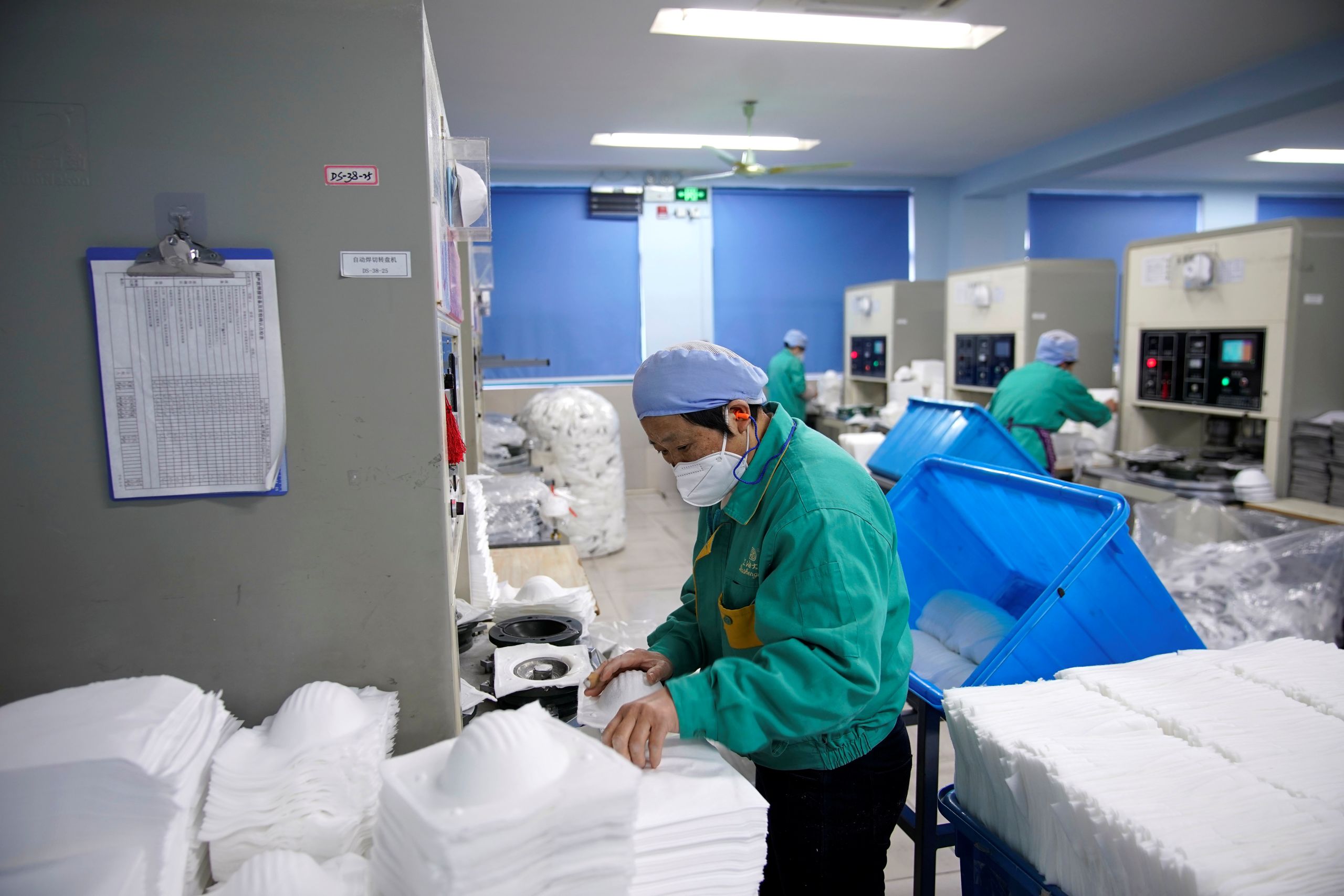 World Health Organization downplays the virus 
This appeared to be a global emergency a week ago, but the World Health Organization (WHO) hesitated to recognize it as such. On Jan. 27, the WHO revised its assessment of the global risk from coronavirus from "moderate" to "high", but inexplicably buried this in the footnote of a report.
Finally on Jan. 30 it recognized the epidemic as a global health emergency.
Perhaps the WHO was slow due to Chinese pressure. The WHO originally stated that its planned delegation to China would not include representatives from the United States Centers for Disease Control and Prevention (CDC). China had rejected offers of assistance and delegations from the CDC, in response to which, the CDC urged China to increase its levels of transparency and cooperation. Finally, on Jan. 30, the United States announced that its experts would accompany a WHO delegation.
The WHO's measure of infectivity, known as R0 (pronounced R-naught), is on the low end of other expert opinions. WHO estimates that each infected person will infect another 1.4-2.5 people, whereas other institutions have higher estimates: 1.4-3.8 (University of Bern), 2.0-3.3 (Harvard University) and 3.6-4.0 (Lancaster University).
With an assumed R0 of 2-2.5, Bianco Research in Chicago estimates 88,000 will be infected with coronavirus by Feb. 3, and 315,000 cases by Feb. 6. Their model is consistent with a 53 percent daily increase in cases, which is consistent with the empirical data thus far. The WHO is not talking about this kind of statistical modeling publicly.
The WHO also has a sanguine view of how transmissible a coronavirus can be over distances. It recommends putting on a mask within one meter of a patient. Emily Landon, the medical director of antimicrobial stewardship and infection control at the University of Chicago Medicine, said that the hospital's guidelines define influenza exposure as spending 10 minutes or more within six feet (1.8 meters) of an infected person. 
Arnold Monto, professor of epidemiology and global public health at the University of Michigan, notes that respiratory viruses can transmit through aerosols — small tiny particles that are airborne.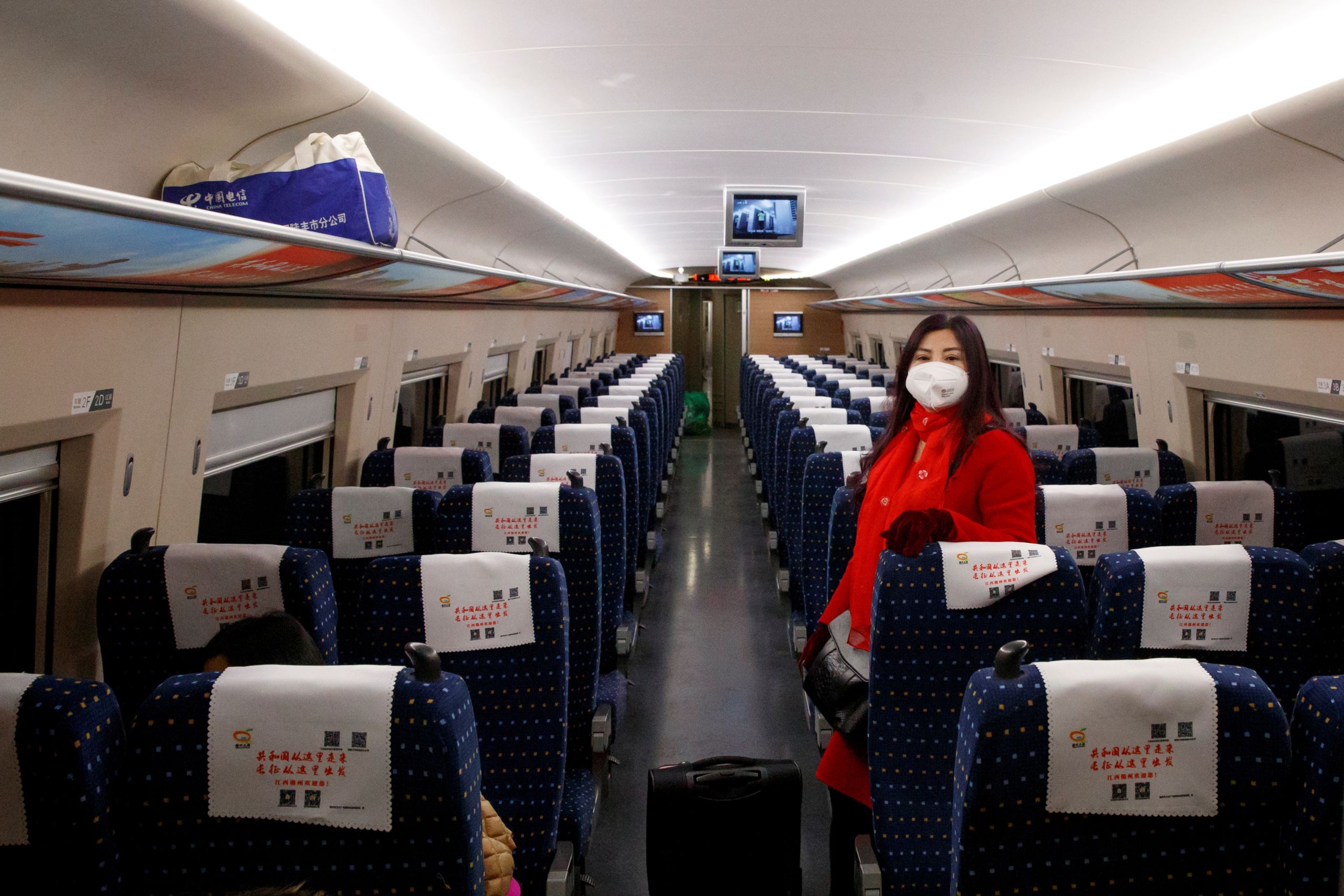 Dr. Chad J. Roy, director of the Infectious Disease Aerobiology scientific core located within the Division of Microbiology at the Tulane National Primate Research Center, said in a Jan. 27 email that like the Severe Acute Respiratory Syndrome coronavirus (SARS-CoV or SARS) of 2003, one cannot be assured of safety from airborne virus transmission within hundreds of meters of an infected individual. 
He said, "in this particular case (with SARS) and unusual distances, we would presume measurements in the 100's of meters before one could have any sense of 'safety'." He believes that in the case of SARS-CoV, there was transmission of the virus at the Amoy Gardens apartment complex in Hong Kong through interlinked sewage systems.
Based on the above, one would be excused for assuming that the main goal of the current WHO, is similar to that of China: avoid public panic and therefore maximize social stability, rather than optimize public health measures meant to definitively limit the spread of potentially lethal outbreaks.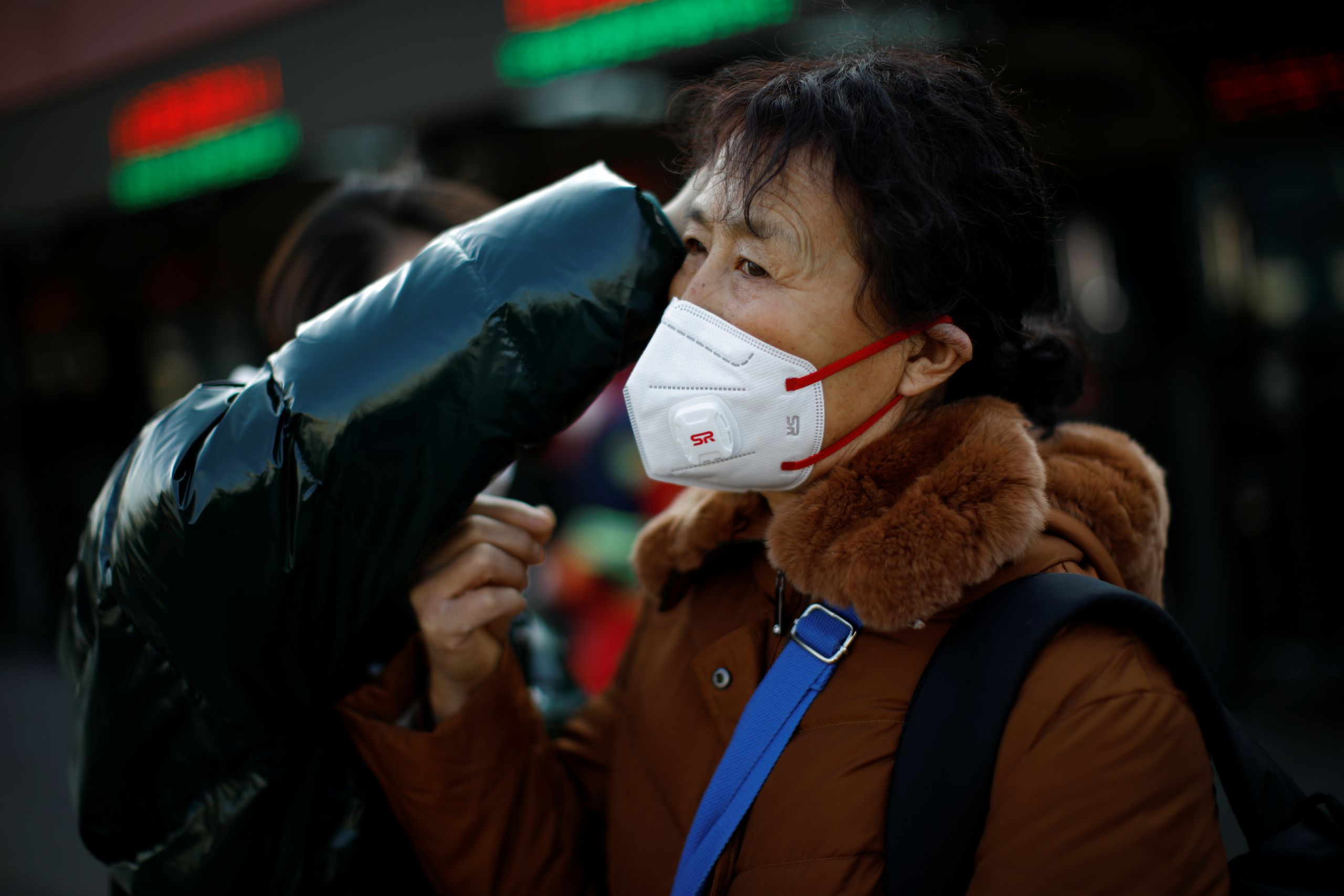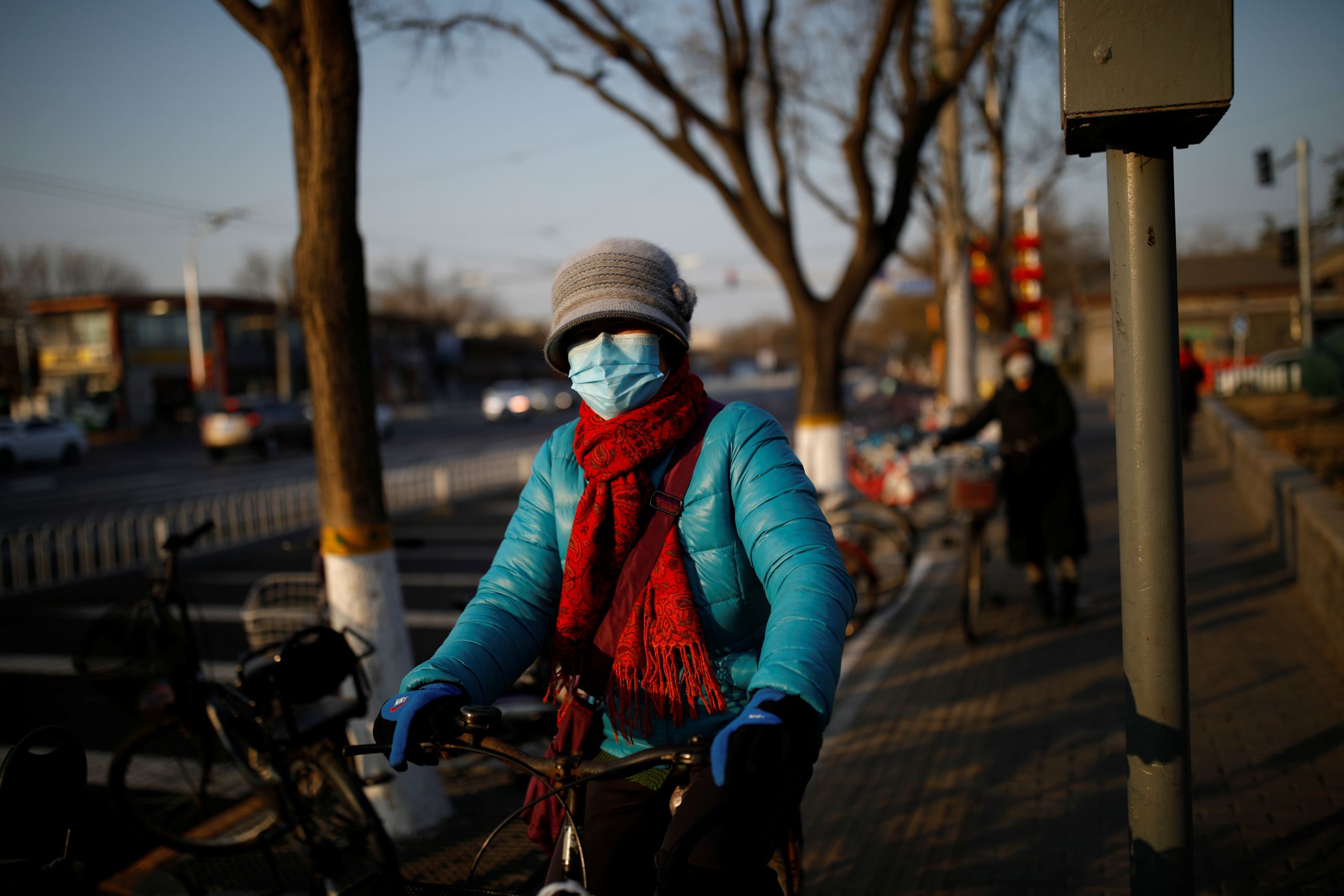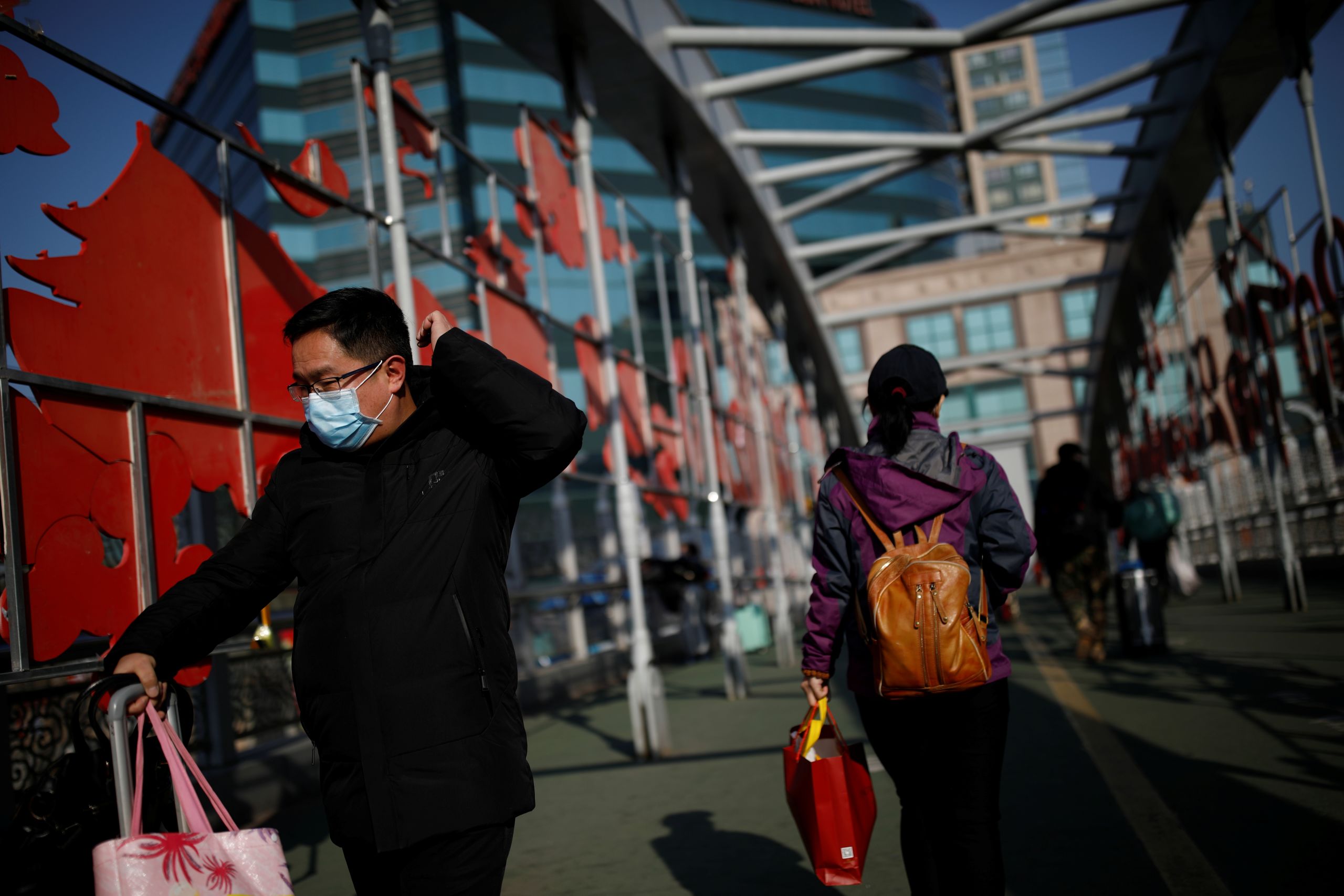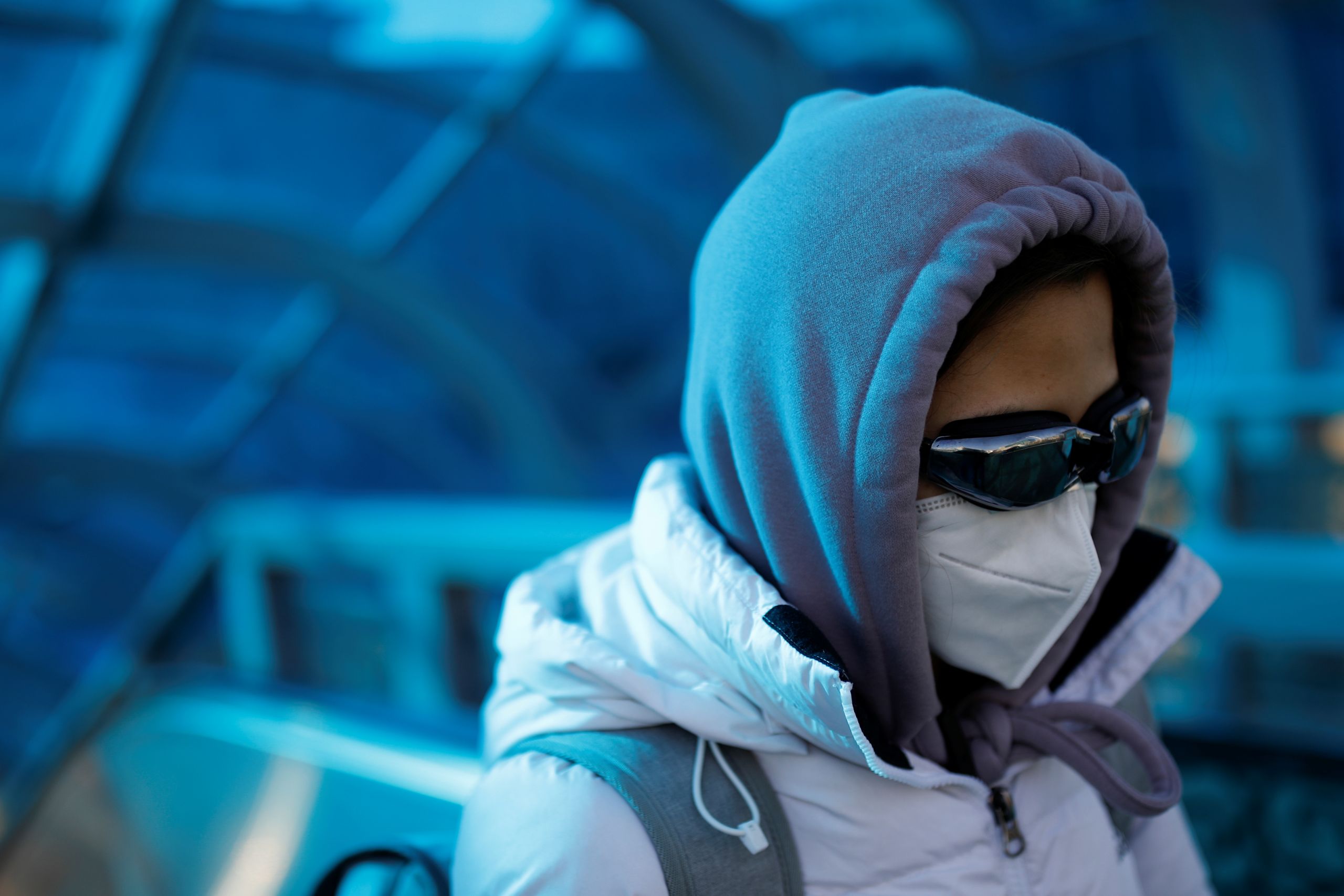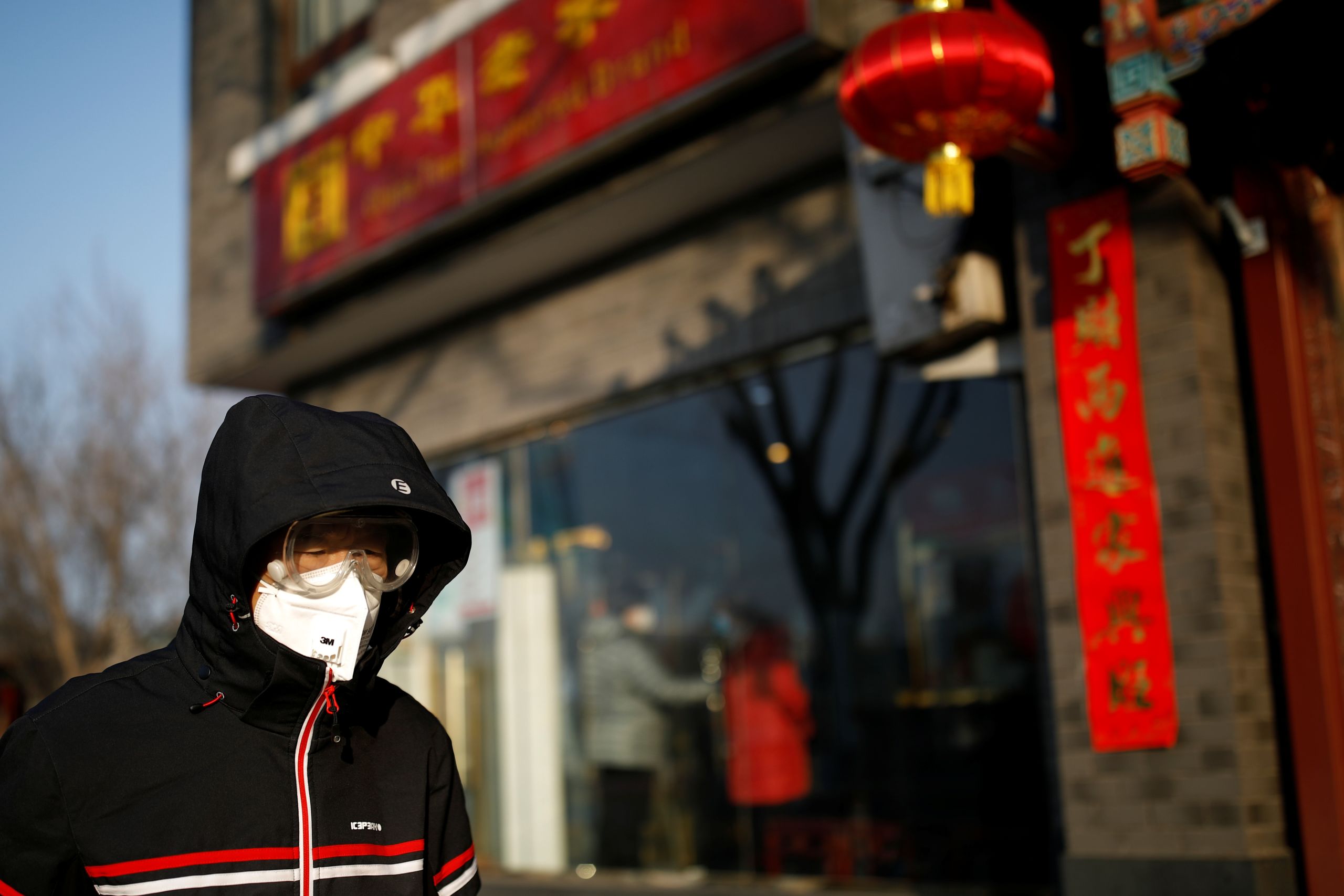 China's slow response
Though China moved more quickly to divulge information about 2019-nCoV than it did during the SARS-CoV outbreak of 2003 or Swine Flu of 2009, it was still too slow to contain what has become a global public health crisis. 
The first discovered case was a stall operator at a wet fish and wild animal food market in Wuhan City on Dec. 8.
Buying and selling wild animals for consumption as in Wuhan is not particularly safe or hygienic, as has now been demonstrated to the world. There are proposals to permanently ban the practice in China and beyond. Viruses can and do jump from diverse bats, civet cats and other animals sold at such markets, to the human population where they can cause epidemics.
Shortly after the initial cases were discovered, the total number rose to 27. Local health experts suspected by early December that a SARS-like disease was emerging. According to Da Shiji (达史纪), the penname of a journalist currently caught in the Wuhan quarantine, the Chinese government's close monitoring of social media allowed it to discover the outbreak very early. The government took two major, and unhelpful, steps. "First, they tried to ensure that this new outbreak remained a secret; second, they put the stability preservation system into effect (启动稳控机制)", he wrote. The "stability preservation system" includes early warning of social problems, and comprehensive (some would say totalitarian) countermeasures. 
Under this veil of secrecy, scientists in China raced to isolate the coronavirus, sequence its genome, confirm its origin, develop test reagents, distribute them to provincial offices of the Chinese Centers for Disease Control (CCDC), and review dozens of specimens from Wuhan. This quick scientific work won praise from international colleagues once it became known. But the CCP's secrecy impaired a proper public health response.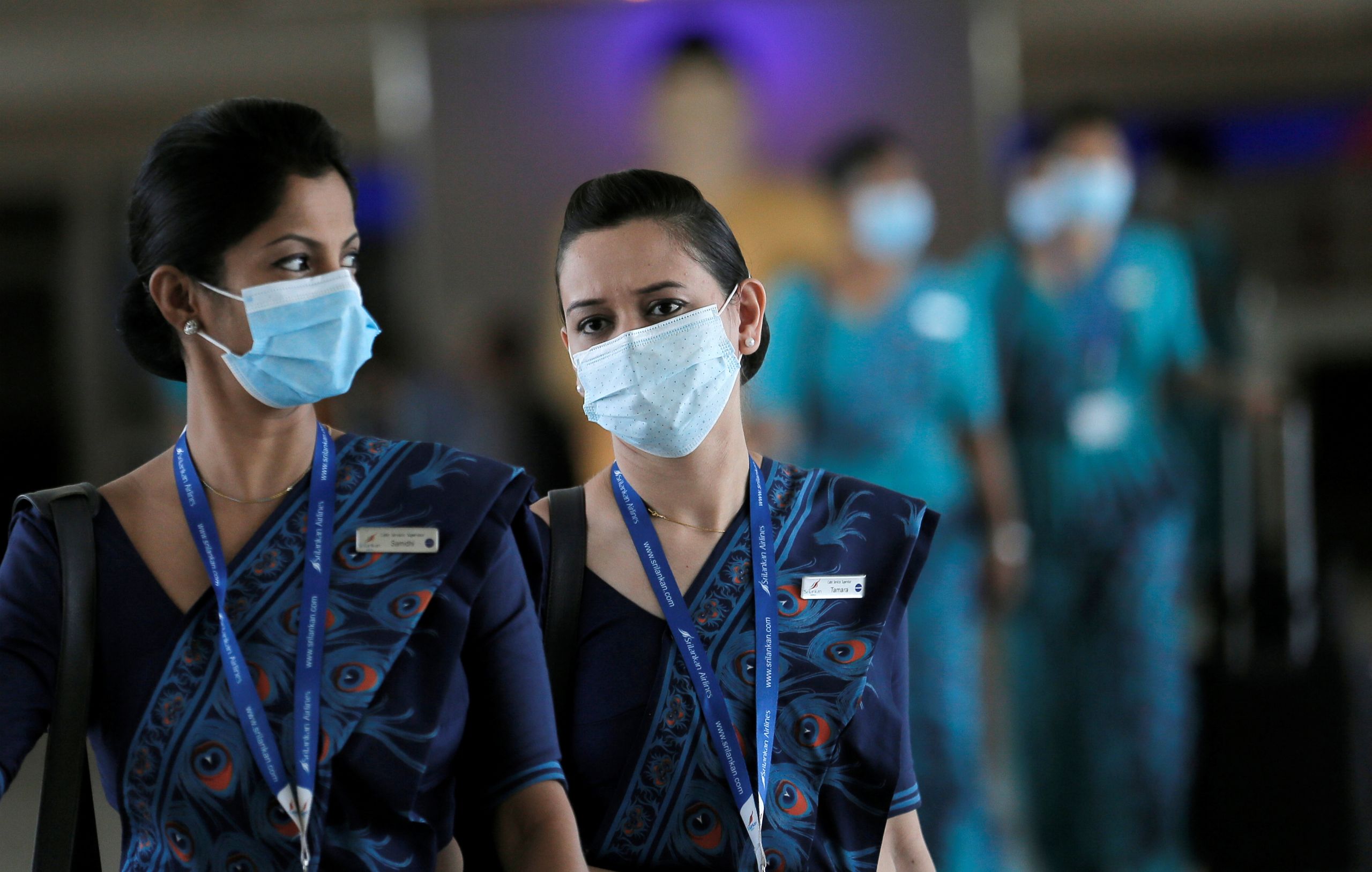 "On Dec. 30, the Wuhan Health Commission (武汉市卫建委) issued an order to hospitals, clinics and other healthcare units strictly prohibiting the release of any information about treatment of this new disease," according to Da Shiji. The Wuhan government "was still saying publicly that there were no cases of human-to-human transmission, and that no medical personnel had become infected" as late as Dec. 31.
That same day, China acknowledged the new coronavirus in a private Dec. 31 submission to the World Health Organization (WHO). 
"But while the Chinese authorities informed the World Health Organization about these developments at the earliest opportunity, they did not inform their own people, but instead maintained strict secrecy," according to Da Shiji. "This meant no progress was made on prevention and control."
Doctors who spoke up were "taken in for questioning", according to Da Shiji, and eight Wuhan citizens who posted about the outbreak were summoned and "singled out in public announcements through official media in order to terrify the public and force people to remain quiet."
The CDC finally broke the news publicly on Jan. 6. Three days after their American colleagues, China admitted to the disease in public. It was also on Jan. 9 that China released the 2019-nCoV gene sequence to the WHO. But as late as Jan. 14, officials in Wuhan continued to incorrectly emphasize that there was no human-to-human transmission. The focus of Wuhan officials seemed to be on maintaining political stability, not on public health.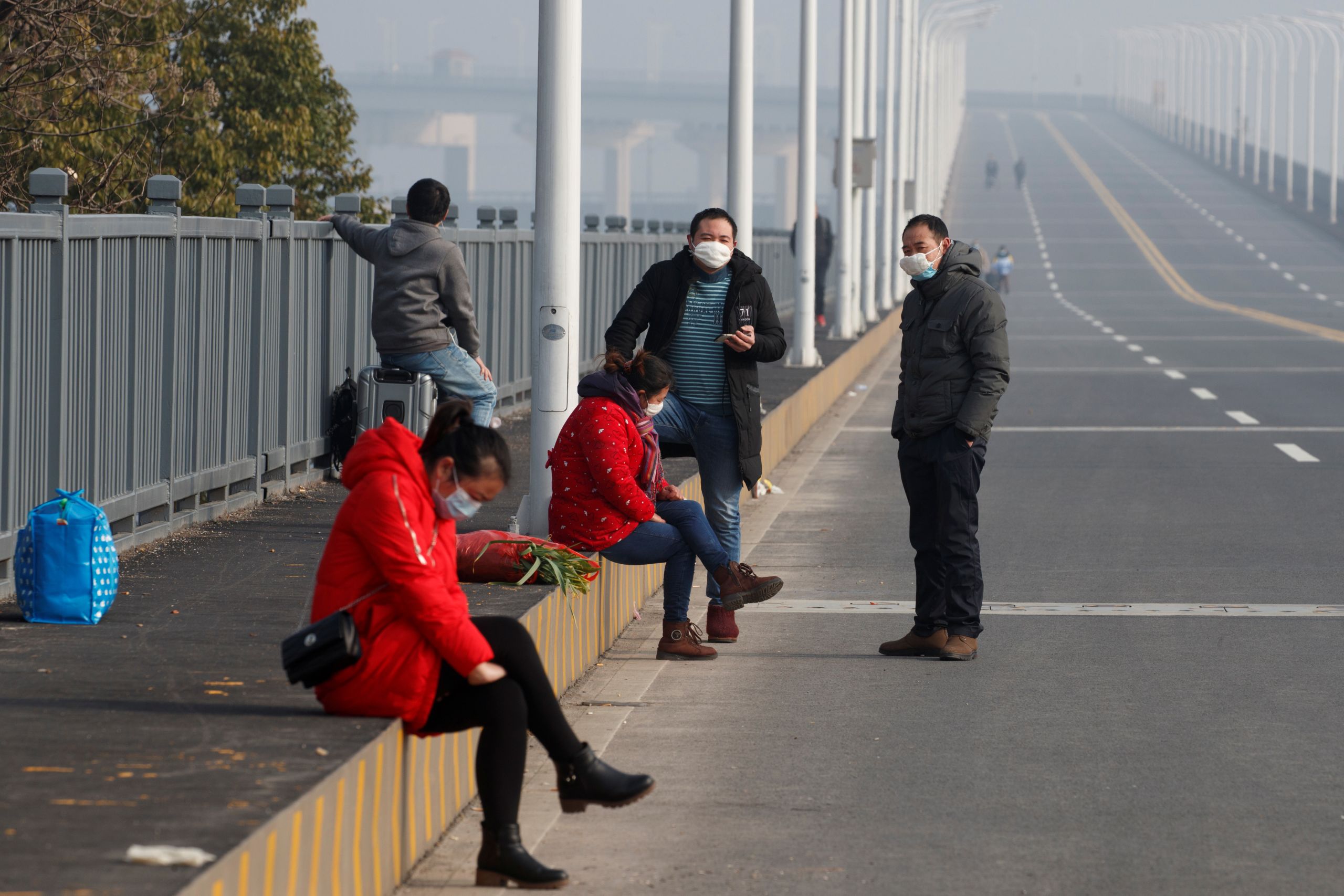 As one Chinese researcher described it to Da Shiji:
"The ace card [provided by scientists] was still played very poorly, because at the first opportunity politics came into play and directed strict confidentiality requirements – this can't be talked about, that can't be talked about, we must maintain stability, and so on. So, the test reports were locked into the safety deposit box."
On Jan. 21, the Wuhan government held a grand Spring Festival Banquet including a provincial song and dance troupe. Party media reported that performers had
"overcome a host of difficulties to achieve a perfect performance, including coming from long distances, enduring colds, stuffy noses, and bodily discomfort." 
Despite growing concerns about secrecy and China's lack of cooperation, the WHO director-general, Dr. Tedros Adhanom Ghebreyesus, seems to have bent over backwards to laud the Chinese response. He has not been outwardly critical, and was quoted and paraphrased in a series of Jan. 22 tweets by Chinese state media in fawning comments about Xi Jinping: 
"[China's] leadership and the intervention of President Xi and Premier Li have been invaluable."
"The cooperation and transparency has been very, very commendable. Committee members have witnessed that during the presentation from China." 
"Transparency is very important. If we are going to keep the world safe transparency is No. 1 and what's [sic] what has been happening."
One has to wonder how waiting nine days from China's WHO submission, to China's first public announcement (which followed the CDC announcement by three days), was transparent on the part of either entity.
Just hours after the WHO chief gave his paean to Xi in China, at 2 am Jan. 23 the authorities announced the quarantine of Wuhan. Many escaped by personal car before highways were closed at 10 am. According to Wuhan's mayor, over five million of the city's usual residents are now outside the city.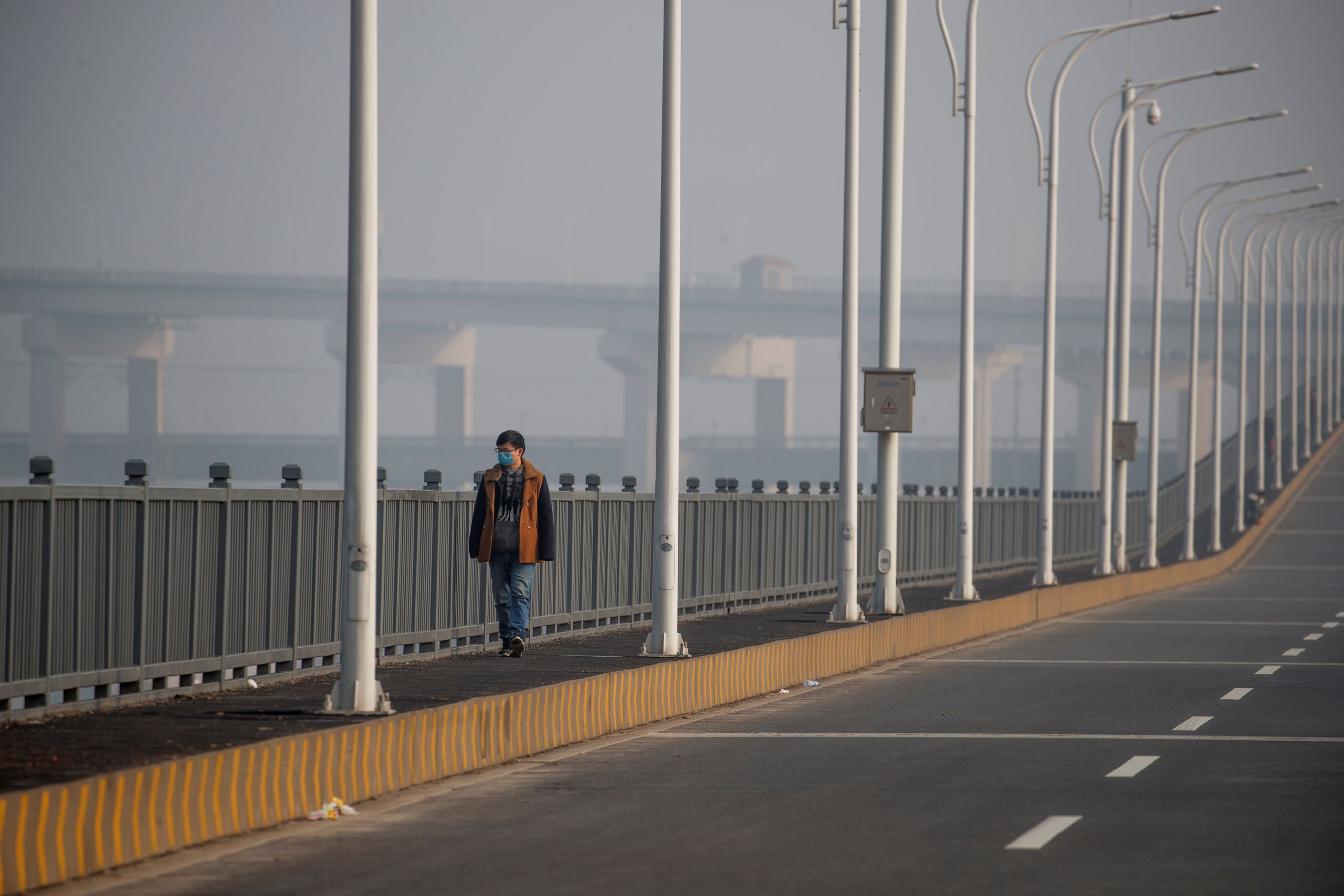 Over the following days another 14 cities in Hubei Province would be quarantined — the biggest quarantine in world history. Those under quarantine experienced inflation and a shortage of supplies, including a lack of masks, goggles, and testing kits. Prices of vegetables skyrocketed.
By Jan. 30, the United States, Japan, Britain, South Korea, Australia and Canada were evacuating or seeking to evacuate their nationals from Wuhan via chartered flights. China's foreign ministry, however, said such evacuations were unnecessary. China has not given permission to Australia to evacuate its citizens, and Britain had to delay its evacuation. This is raising questions as to whether China is again engaged in hostage diplomacy. 
Those evacuated from China are being quarantined for 14 days. An entire cruise ship of approximately 6,000 people was quarantined off Italy because a couple from Hong Kong showed symptoms. They were cleared on Jan. 30. 
China's censorship 
China continues to seek to downplay the outbreak, which is fast becoming an epidemic. Voices that criticized the government's handling of the 2003 SARS-CoV outbreak are mostly gone, now, targeted because of their integrity. New voices that criticize the government for its lack of action on 2019-nCoV are daily scrubbed from China's social media. 
Between Dec. 30 and Jan. 4, social media posts about the outbreak on China's WeChat spiked, plummeting thereafter according to one analysis. Only on Jan. 20, when the government slowed its censorship efforts, did mentions of the outbreak explode.
A local investigative reporter from Caixin Media was beaten by four security guards while researching the seafood and wildlife wet market where the outbreak allegedly began. Another reporter from the same outlet was forbidden to speak with doctors to confirm infections of medical personnel. CCDC had issued an order forbidding medical personnel from speaking to the media. 
A group of Hong Kong reporters was detained at Wuhan's hospital. They had to delete their footage and got their phones and cameras inspected by officials. An article written for qq.com, owned by China's Tencent, was deleted after only ten hours online. A whistle-blower on the SARS epidemic was denied an exit visa to visit the United States, where he was to receive a human rights award.
On Jan. 28, Wuhan's Mayor Zhou Xianwang admitted publicly on state media CCTV to not acting quickly enough. He said that "not only had we not revealed the information [of the coronavirus outbreak in the city] in a timely manner, but we had not used much effective information to improve our work." But he at least partially blamed the lack of transparency on Beijing's control over information releases related to infectious disease. He said: "Because it is an infectious disease, and we have the infectious disease prevention law to regulate the information disclosure, as a local government, after we have the information, we can only reveal it after approval."
Only after 40 days of allowing the outbreak to spread did Xi Jinping finally issue instructions on how to take action. Apparently, that is what was needed for China's bureaucracy to respond to the ongoing threat. China's autocratic decision-making was a bottle neck that delayed effective action on this critical threat.
China's reaction to coronavirus can therefore be plausibly called a cover-up that continues today. "In fact, if we look at the main efforts undertaken by the leadership, and by provincial and city governments in particular," Da Shiji writes, "these were focused mostly not on the containment of the epidemic itself, but on the containment and suppression of information about the disease." 
Waking up to the problem: Xi Jinping and the CCP
People in China are, by Da Shiji's account, highly critical of the government's handling of the coronavirus epidemic, and in particular of the government's secrecy. He writes, "many people view this failure to grapple openly with the outbreak as the chief reason why it was later seen as necessary to take the 'dramatic action' of closing down my city and many others." 
One government journalist bravely called for the replacement of Wuhan's commanders, which went viral but was then expunged. He faced disciplinary proceedings. Then according to Da Shiji, the "word 'coronavirus', or guānzhuàng bìngdú (冠状病毒), was replaced with the identical-sounding 'official virus' (官状病毒), mocking the cowardice and ineffectiveness of the government and of high-level officials." 
China's coverup of coronavirus is being lambasted in the global press. On Jan. 22, The New York Times published an article that detailed China's extensive attempts to control the public narrative on coronavirus. It ended with a quote from a former Chinese reporter: "It's not public disclosure," he said. "It's a naked information monopoly." 
On Jan. 26, The Wall Street Journal ran an opinion piece titled: "China's Censorship Helps Spread the Virus." Paul Wolfowitz, former president of the World Bank, wrote that if the coronavirus "develops into a catastrophe, the cult of personality around Mr. Xi and the communist regime's efforts to control information will deserve much of the blame." He compares Xi's secrecy to that surrounding the Spanish Flu of 1918-19, when wartime exigencies required countries to downplay the threat to maintain morale. Fifty million people died. "The lesson of 1918 is that secrecy can kill," he wrote. "Chinese communism now threatens the world with a massive medical disaster."
The Washington Post's editorial board cited Da Shiji's article on Jan. 29. "A free press might have made a difference — it might have at least raised questions about people's illnesses," the editors wrote. "But such a press does not exist in China." 
The same day, Nicholas Kristof and Minxen Pei wrote opinion pieces in a similar vein.
Pei commented in Hong Kong's South China Morning Post that the CCP's "pathological secrecy hobbles the authorities' capacity to respond quickly to epidemics." The CCP's survival, paramount for China's leaders, depends on a lack of transparency, media freedom and civil liberties, he wrote. "So, even as Chinese President Xi Jinping demands that the government increase its capacity to handle 'major risks', China will continue to undermine its own — and the world's — safety, to bolster the Communist Party's authority."
Kristof lead in The New York Times by targeting Xi Jinping himself: "Xi used his tight rule to control information rather than to stop an epidemic." Xi is a "preening dictator," wrote Kristof, and he should be in "political trouble for his misrule."
Quarantine China
Countries around the world might be able to help Xi experience enough "political trouble" to get him removed. We can put economic sanctions on China. We can increase tariffs. We can cut travel to and from China. 
The last option is relatively new and makes sense for more than one reason in light of the fast-spreading coronavirus. Many airlines and neighboring regions are already doing it. British Airways, American Airlines, United, Air Canada, Air France-KLM, Lufthansa and Cathay Pacific, for example, have cancelled flights. 
During the 2003 SARS-CoV outbreak, Asian flights decreased by 45 percent, so we can expect more such cancellations. But we should do more than just let the market decide how much to limit flights. Our health and livelihood are more than a market issue. Greater border restrictions on Chinese nationals, and restrictions on our own nationals visiting China, would immediately decrease coronavirus vectors from China to the rest of the world. It would in effect be a global China quarantine.
Such a quarantine is already happening. Russia closed its land border with China on Jan. 30. Papua New Guinea is refusing entry from "any Asian ports." Taiwan, Hong Kong and Macau have limited travel more generally to and from China. The rest of the world can and should take their lead from these China-smart countries and regions, and do the same. 
Such travel restrictions need not be permanent. A generalized China quarantine could in future be lifted as China takes irreversible steps towards fixing the problems that allowed coronavirus to reach epidemic proportions in the first place, including centralized power, and lack of freedom of speech and the press.
Whether or not this becomes a pandemic, there will be future epidemics, and they are likely as not to originate in China. China did not learn the lesson of SARS and fully rectify its outbreak procedures and policies, and there is no guarantee that the country will correct itself next time around. 
Part of the problem, as should be clear from China's slow, opaque, noncooperative and discombobulated response to coronavirus, is that the CCP is so jealous of its political control that it cannot take common-sense measures like allowing the publication of early warnings at the local level. It cannot allow Taiwan, a democratic, independent and sovereign nation, to evacuate its nationals or participate in the World Health Organization, because China's quest for ever greater power does not allow it to recognize Taiwan as independent. China's dictatorial leadership, yes-men surrounding Xi and obsession for control are part of the problem that allows outbreaks in China to get out of control. 
Given the highly interrelated nature of today's globalized populations, viruses that threaten China, threaten the world. So, China's inefficient autocracy suddenly is being recognized not just as a Chinese problem. It's a global problem.  
This means that to improve humanity's resilience and proactive measures against future pandemics, we should all work for a democratic China that will perforce enjoy the greater openness that stops outbreaks from becoming epidemics, and epidemics from becoming pandemics. We should all work for a democratic China in which the free speech that encourages the kind of openness we need to fight pandemics becomes the norm. 
Xi's strategy will be to wait out the epidemic and hope the news cycle focuses elsewhere. After this epidemic goes away, Xi hopes his near-totalitarian rule will remain. But until that changes, the next outbreak in China will again risk becoming a pandemic.  
Let's be smarter than our reaction to SARS-CoV in 2003. Let's not be too quick to reopen flights with China until it cures itself not only in terms of health, but in terms of politics. A healthy body politic of democratic transparency is just as necessary for a healthy population as other public health best practices.  The CCP should start making progress towards democracy, human rights, and free speech before we restart our economic engagement and nonstop flights. We owe that to the people of China, and we owe that to global public health.
Anders Corr holds a Ph.D. in government from Harvard University and has worked for U.S. military intelligence as a civilian, including on China and Central Asia. The views and opinions expressed in this article are those of the author and do not necessarily reflect the official editorial position of LiCAS.news
© Copyright 2020 LiCAS.news
This article was published Jan. 21, 2020.