Babies sold on Facebook as Philippine gov't struggles to improve adoption process
Facebook pages selling Filipino babies continue to proliferate despite efforts to stop the illegal trade online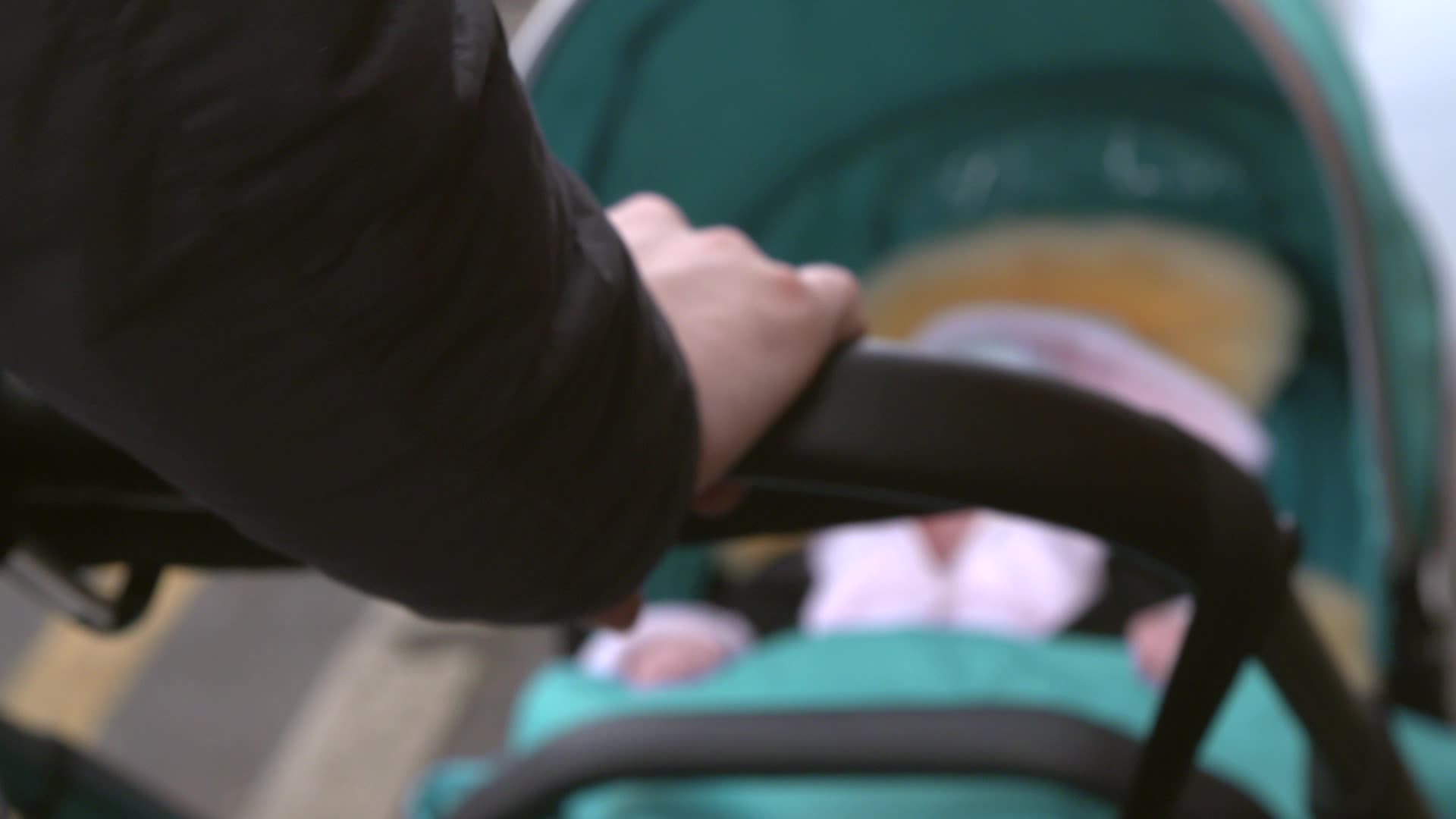 Video by Freepik via videvo
Video by Freepik via videvo
Facebook pages selling Filipino babies continue to proliferate despite efforts to stop the illegal trade online, an investigation by the Philippine Center for Investigative Journalism (PCIJ) showed.
It underscores the difficulty of policing the popular social media platform despite attempts by the Philippine government, civil society groups, and Meta itself, the parent company of Facebook, to crack down on illegal activity.
A quick search by PCIJ found at least 12 of these Facebook groups readily accessible in the Philippines.
Babies are offered like regular products in online stores.
"Meet up agad (We can meet immediately)," read a post by one netizen who claimed she was willing to give up her one-year-old son for just P10,000 (US$200).
PCIJ also found at least five Facebook groups that seemed to have been made outside of the country but contained posts and comments from Filipinos offering babies and even toddlers for adoption. Others inquired about how to adopt.
The online pages are competitive spaces. Several supposed birth parents have uploaded ultrasound pictures to entice couples who want to adopt.
Seventeen-year-old Paula, not her real name, was facilitating the adoption of her baby even before giving birth. Instead of getting excited, she felt despair as her due date neared.
"I am really, really stressed," Paula told PCIJ in an interview. "Where will I get things for my baby? There's no one to take care of him."
Paula said she recently separated from her live-in partner who beat her up. She now lives with her parents and siblings, but they all have work and cannot take care of a baby. She also doesn't have time. She plans to go back to school and her old job at a food stall.
Paula said it was a coincidence that she found a Facebook group discussing adoptions in April while scrolling through her newsfeed.
"These FB groups help people like me who are not capable of raising their child," she said.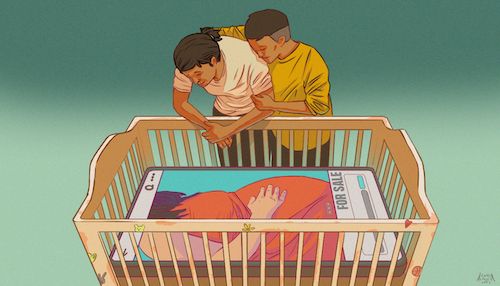 The single mom was looking for potential adoptive parents who could meet her conditions. "There will be a written contract… that I am consenting to give my baby away, and that they (adoptive parents) are agreeing to adopt, and that they will pay for my bills and checkups," Paula explained.
Childless couples are just as desperate and as competitive.
Aside from giving money, many so-called adoptive parents offer their house to birth moms until their due date.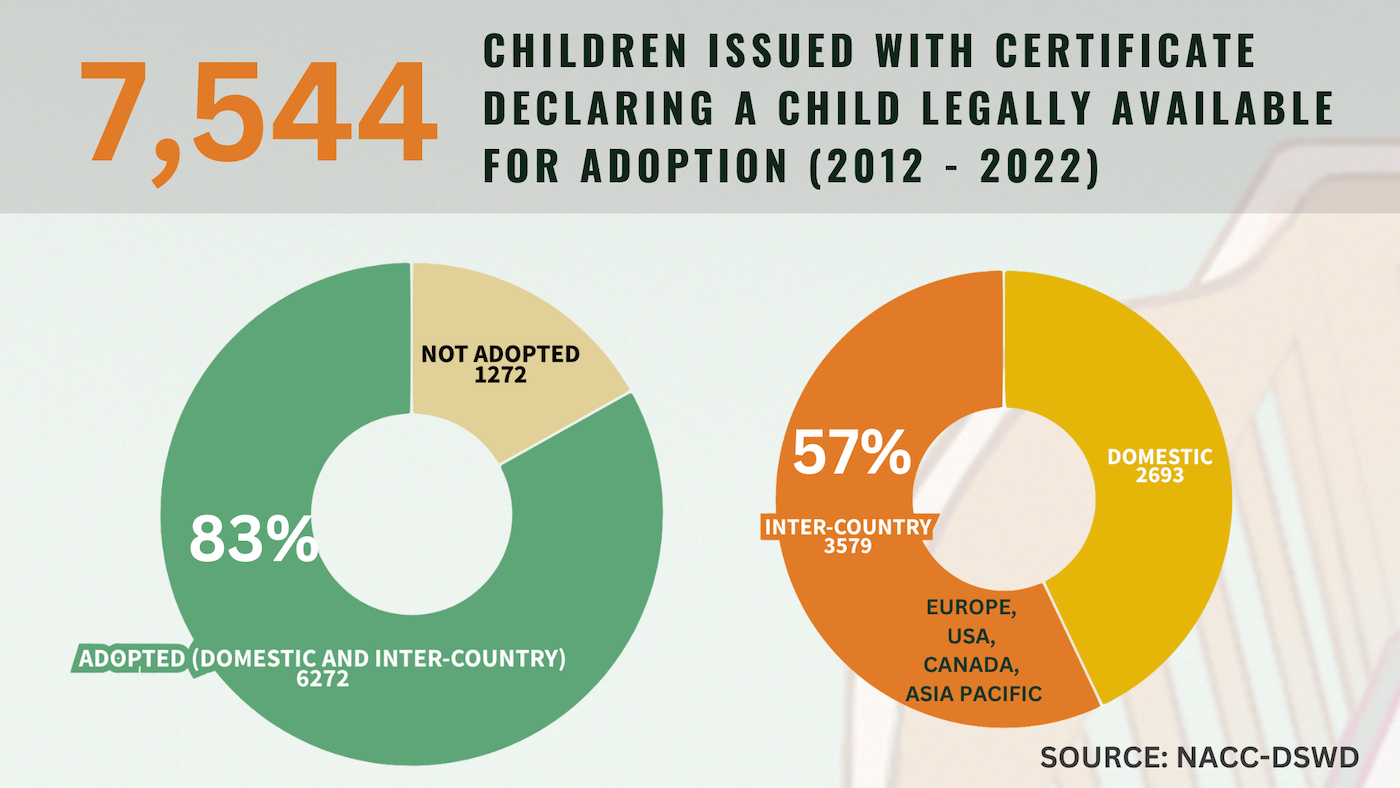 Background photo by Patricia Prudente via Unsplash
Government worried
The Department of Social Welfare and Development (DSWD) sounded the alarm on illegal adoptions back in 2017.
In 2021, it said it had monitored, tracked down, and reported 48 fake Facebook accounts involved in illegal activity.
It vowed to do better.
Undersecretary Janella Estrada, executive director of the National Authority for Child Care (NACC), said she was alarmed over adoptions being facilitated through Facebook and assured the public of prompt action.
The NACC is an attached agency of the DSWD established in June 2022 by Republic Act No. 11642 or the Domestic Administrative Adoption and Alternative Child Care Act. The office serves as the "Central Authority for all alternative child care programs including domestic and intercountry adoption."
"I myself searched for Facebook pages and found that these do exist," Estrada said. "When you sell online, we don't know what others will do with the children. [It could be] child trafficking, child abuse, child labor, or sexual abuse."
Estrada said she had coordinated with Facebook and the National Bureau of Investigation (NBI) to remove these pages and track the perpetrators.
"I beg all of you not to patronize illegal adoption because this is an act of trafficking in persons, and you will be held liable under the law. Do not get scared of the legal process of adoption because this is for the protection of the child," she said.
Adopters complain of slow gov't processes
Prospective adoptive parents complain about the slow process of adoption, which could take years.
Two of those who were eager to adopt were Luis and Nancy (not their real names). The couple have been married for years but were unable to conceive.
In March 2021, they thought of adopting through the DSWD. The application dragged on, however, and social workers were too busy to help them out.
"If we didn't follow up, we wouldn't get updates. They had too many requirements and they returned our documents a number of times because they said there was something missing when at the very beginning, they didn't say that those [papers] were needed," Nancy said.
"I remember it took a few months before a certain paper of ours was signed because the director wasn't always available. The process was so disorganized," she added.
After a year of waiting, Luis and Nancy decided to look for other options on the internet. Nancy did a Google search about baby adoption and discovered various Facebook groups. The two knew it was illegal, but they were willing to take the risk.
"We just got tired," Nancy said. "That's why our last resort was adopting through Facebook. I checked everything that had 'adoption' as a keyword. There were a lot of frauds, but of course we engaged with others because we were so desperate."
Christopher (not his real name) also wanted to adopt a baby through Facebook because he and his partner could not conceive. He got discouraged from going through the legal route because of what a social worker told him.
"It supposedly took years," Christopher said. "Five years is considered short. It's because the process includes [court] hearings."
The desperation is shared by many on Facebook. Several netizens also complained about the numerous adoption requirements and the tedious process that drove them to Facebook adoption groups.
Luis and Nancy would fall victim to a scam which has victimized many couples online, however.
Background photo by Janko Ferlic via Unsplash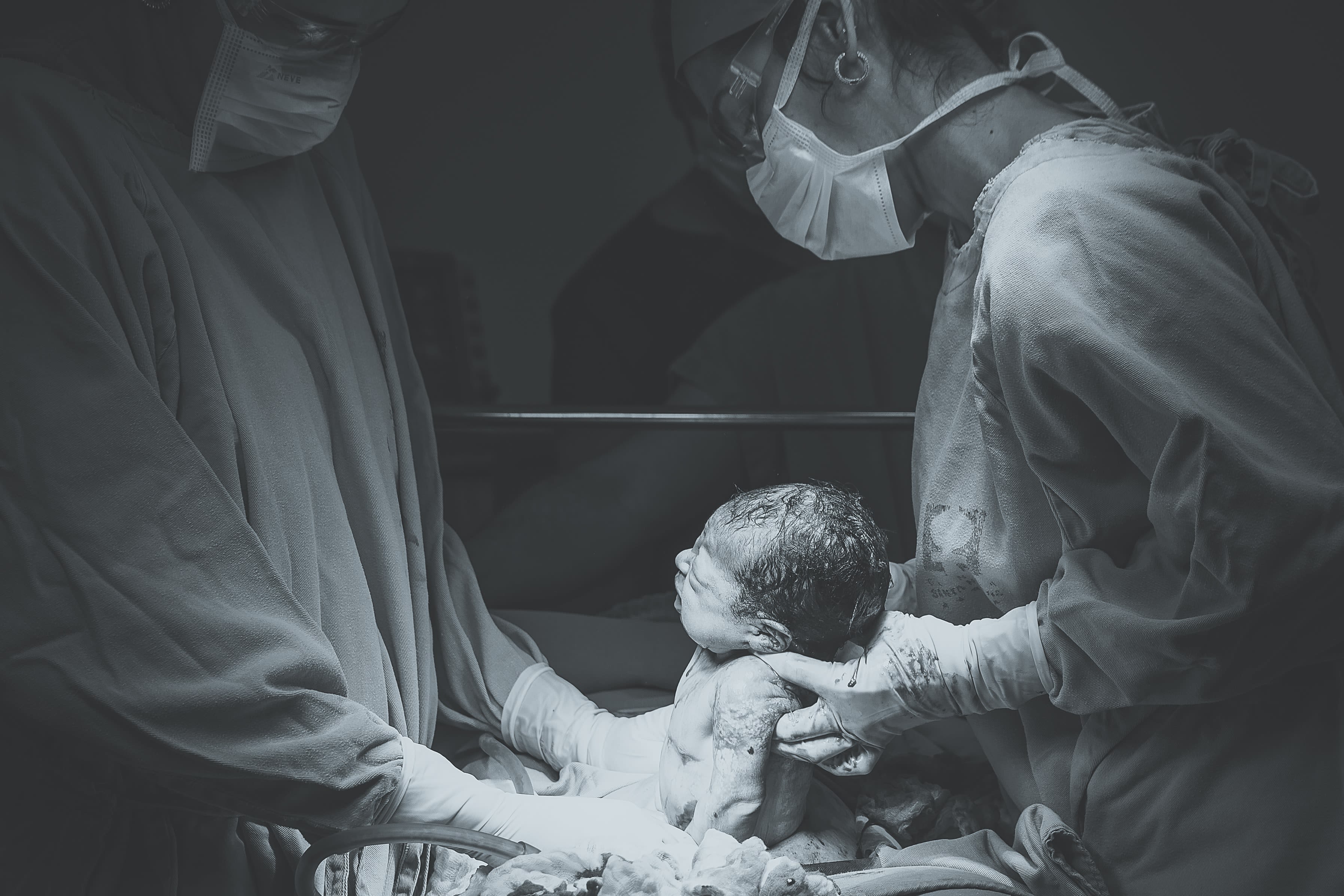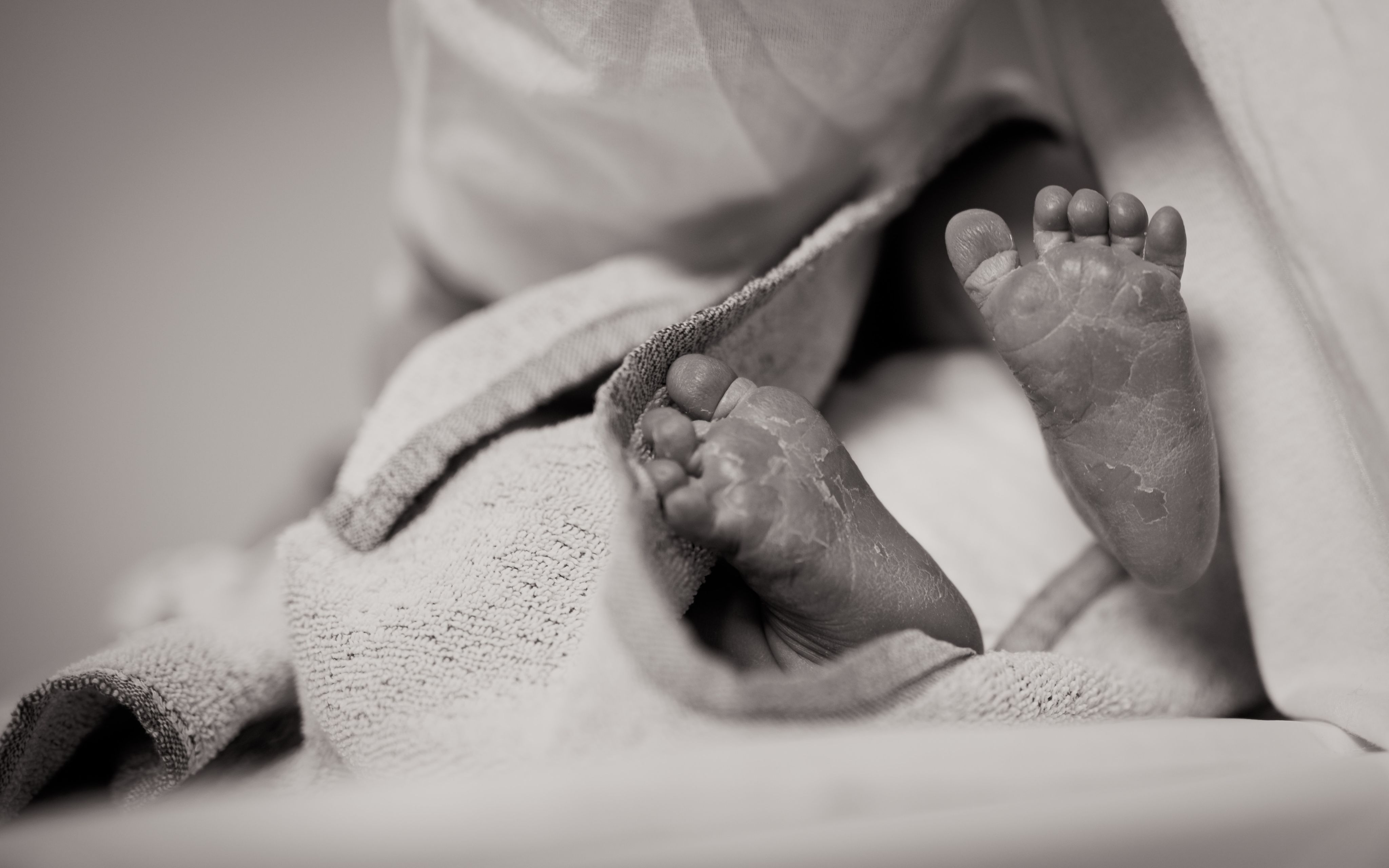 Necessary precautions
The NACC is aware that many prospective adoptive parents complain about the long and tedious adoption process.
"Some even take up to seven years but are still unable to adopt a child," Estrada said.
This is why several kids age out or reach the age of 18, which makes them ineligible for adoption, she said.
As of December 2022, only 1,369 children were being processed for adoption out of the total 5,875 housed in government and private orphanages, according to the NACC. The eligibility of most children was still being determined.
There are nine steps in the adoption process, which include attending a pre-adoption seminar, collection of information about the prospective adoptive parents and analysis of their motive, submission of required documents, and a social worker's preparation of a Home Study Report.
NACC is quick to remind the importance of adhering to the process.
"We cannot just entrust a child to anyone who wants to adopt," Estrada said. "That is also for the welfare of the children who will be adopted."
Dr. Antonia Siy, a member of the Child Placement Committee of NACC, said it is possible to adopt a child in less than nine months if a person is serious about the adoption, possesses all the documents needed, and is not picky.
"The process theoretically is straightforward," Siy said. "[There are] many successful cases of people who either were efficient, had efficient processes or had long processes but they worked through it, they persevered. And now they have nice families."
Siy, a former board member of the defunct Inter-Country Adoption Board or ICAB, said the process could drag on if parents were unable to submit documents such as the child's birth certificate, or when a resigned or reassigned social worker did not properly turn over an application to a co-worker.
Another factor is when prospective adoptive parents are unable to get the consent of their children aged 10 years old and above, which is needed to proceed with the adoption, she added.
Court proceedings can cause delays in the process, too. "If you happen to be in a small municipality, a city where there are not as many family courts… the adoptions have to be done by special courts where the judges are really familiar, so if you don't get a schedule, that can also delay," Siy explained.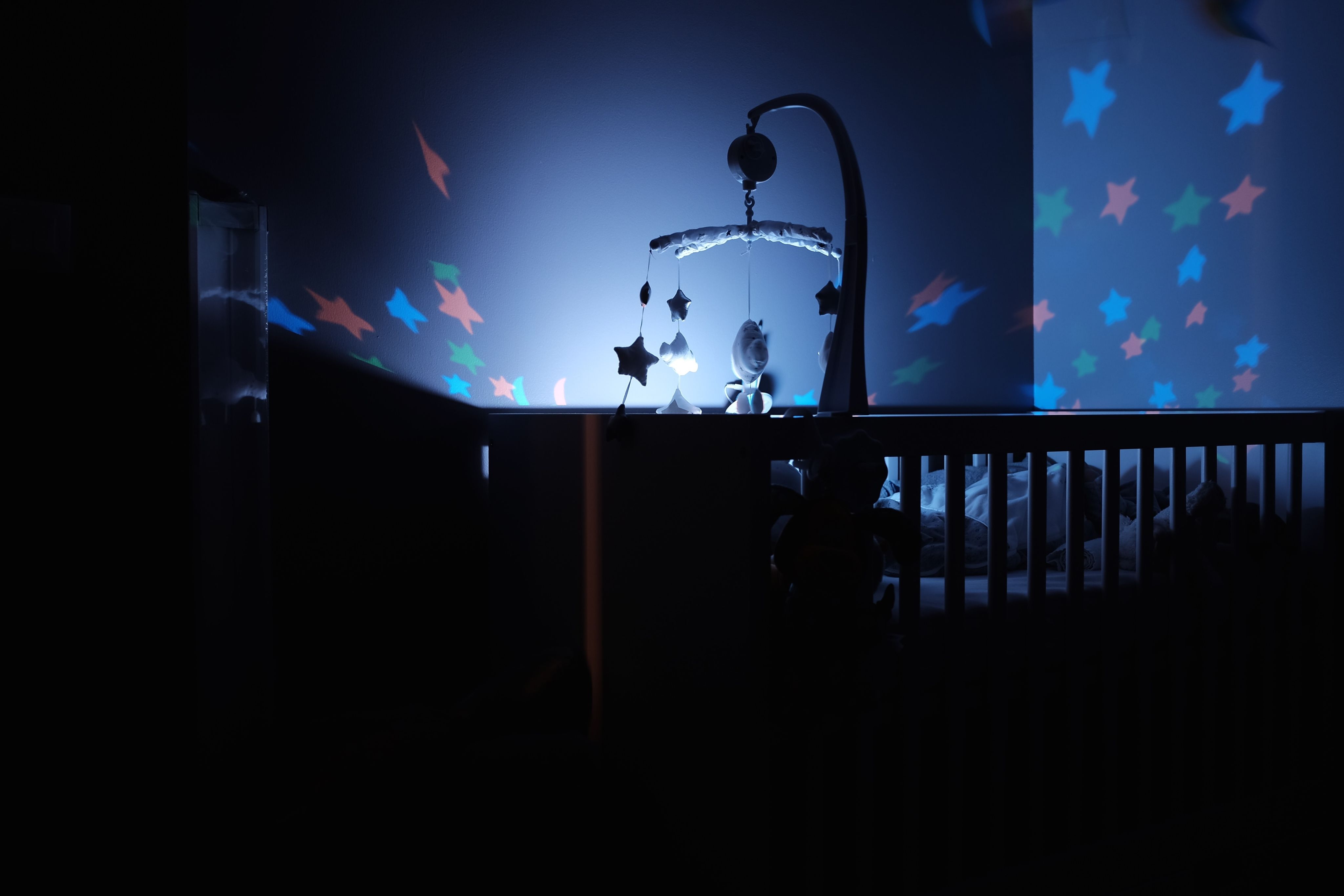 There are also couples who look for too many qualifications in a baby that it takes them a long time before finding their "dream child."
"'Oh I want a boy, I want a girl girl, the birth mother's IQ should be this, Apgar score'… which is ridiculous," Siy said. "These are the kinds of adoptive parents who have not overcome the grief of not being able to have biological children. Infertility grief. So they are trying to create a dream child."
Siy hopes there will be more forums where prospective adoptive parents will meet family therapists and those who have successfully adopted to create a support system. This will help prepare these couples for adoption.
"They (prospective adoptive parents) are being assessed or evaluated for their preparedness," Siy said. "Children who come to adoption come from basically tragic circumstances and they have to be ready to help the child kind of heal from that."
Background photo by Aditya Romansa via Unsplash
Scam victims
Paula, Luis, and Nancy warn of scams on Facebook. There are victims on both ends of transactions made on the social media platform, they said.
There are victims on both ends of transactions made on Facebook.
Mothers can become victims of adoptive parents who back out for one reason or another.
A couple of people had messaged Paula saying they were interested in adopting her baby. One promised to meet her but didn't show up, while others ghosted her.
"I am angry at myself because why do I need to do this?" Paula said. "For a mom like me, it is very difficult. But if you think of your child's welfare, then why not? If he stays with you, he will not have anything to eat. If he is adopted, he will be given a good life."
Childless couples are also vulnerable to scams.
After a search on Facebook, Luis and Nancy met a woman who was seven months pregnant. They thought she would make their family complete.
"She said she was raped by her boss, so we felt so sorry for her," Nancy said. "And then she didn't ask for money since day one. So, we thought she wasn't after the money. She just really wanted to give the baby away."
The woman even handed them a copy of her ultrasound, medical records, and IDs. Luis and Nancy met her personally and accompanied her to the clinic for checkups.
But things started going amiss a few weeks before the baby was expected to arrive.
"She asked for money a couple of times," Nancy recalled. "She said she lost some blood, and then she needed vitamins. We sent her money. And then on the week she was due, she didn't contact us at all."
The scammer got P20,000 from Luis and Nancy but they were able to get back P15,000 after they posted about her on various Facebook groups. The woman apparently panicked and returned the amount.
Luis and Nancy were lucky. One netizen said they lost P100,000 to the same woman.
"It was so heartbreaking," Luis said. "There were so many heartbreaks."
"We were so devastated," Nancy added. "We bought so many baby stuff but after that incident, we didn't want to look at them."
After more than a year of waiting, the DSWD alerted Luis and Nancy in December 2022 that they had found a baby for them. But that didn't mean they could pick up the child. They still needed to jump through more hoops.
The couple thanked the social worker and said they were no longer interested. They had adopted a baby from an acquaintance in April of that year.
PCIJ also found one Facebook group that pretended to promote legal adoption by citing laws and warning against fraudulent acts. But a closer look showed posts of the group's administrators asking netizens for P500 if they wanted to get ahead of the line to buy a baby.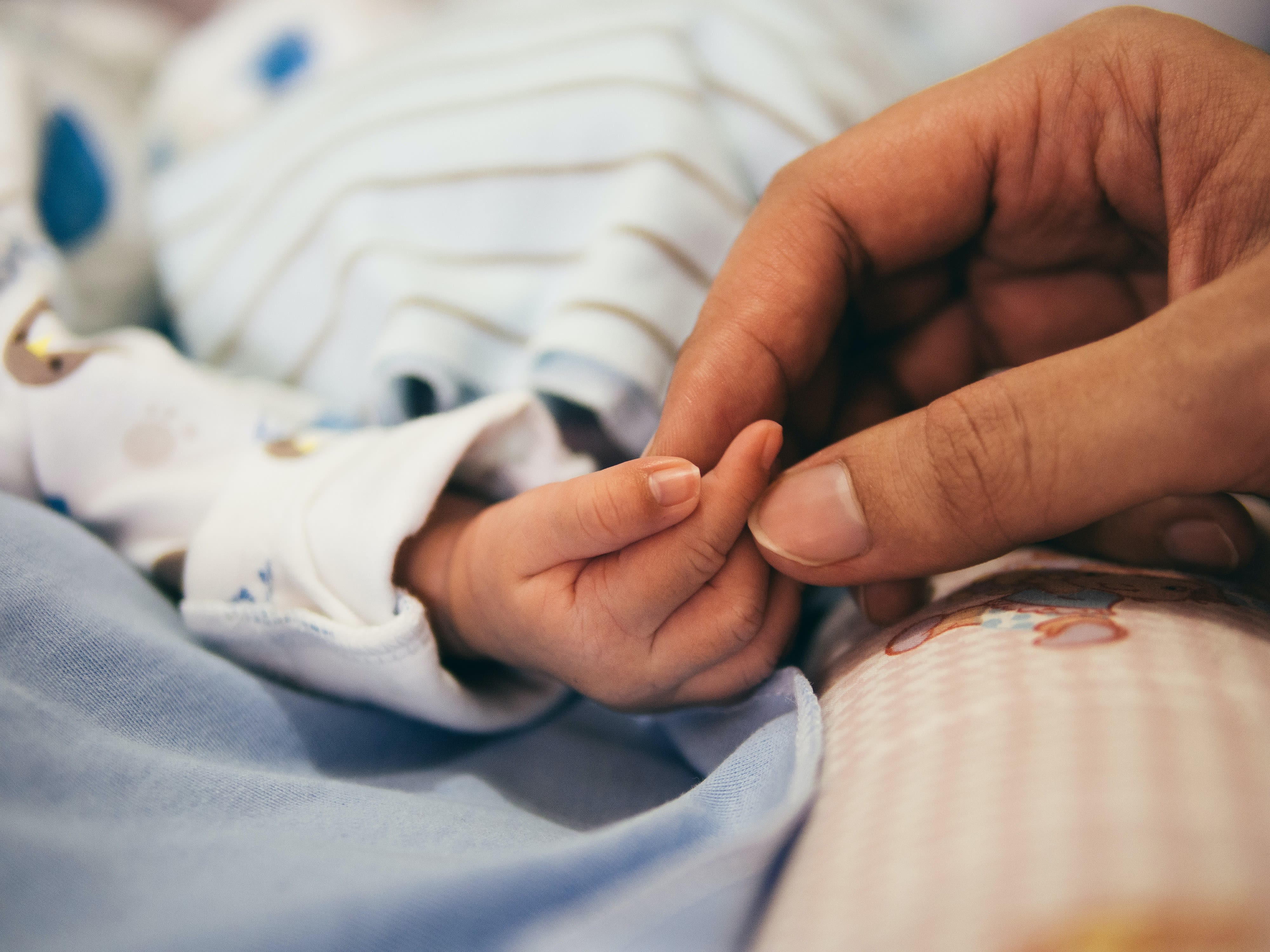 Improving the process
Estrada said Republic Act 11642 made legal adoption easier. There's no more need to file a court petition for adoption.
What usually took years can now be finished within six to nine months if parents who wish to adopt have all the requirements, she said.
The cost of adoption will also decrease as applicants only need to pay filing fees.
But the shortage of social workers is a problem.
"We really lack social workers," Estrada said. "My plan is to get one social worker, at least one social worker per LGU (local government unit) who will focus on adoption only."
Meta, the company that owns Facebook, has denounced the illegal trafficking of babies on its site. It removed the Facebook groups found and reported by PCIJ.
"There is no place on our apps for illegal child adoption, and we have removed these Groups for violating our policies against human exploitation," a Meta spokesperson said.
"We use proactive detection technology, human review, and reports from our community to find and remove this content as quickly as possible. We also work with law enforcement in situations where there is an immediate risk of harm." Despite these measures, new pages keep cropping up for desperate adoptive parents looking to meet up and transact.