Cambodians fear oil profits won't go where needed
It's doubtful that govt will be transparent about how exactly it will use oil revenues, local says
It's a quiet morning at one of the many gas stations in the Cambodian capital Phnom Penh. A motorbike stops to get some fuel, a tuk-tuk driver is waiting for customers, a security guard stares in the distance. The price for a liter of gasoline is just below US$1 while diesel is about 20 percent cheaper.
Some Cambodians hope that fuel prices will go down after the news broke that their country extracted its very first drop of oil in the Gulf of Thailand in late December.
Prime Minister Hun Sen called it a "huge gift" for Cambodia and "a new achievement for the national economy". But with Cambodia's poor reputation on corruption there are concerns about how the oil revenues will be spent.
Earlier the national government expected that it will earn at least US $500 million from the oil extraction, and that there will be a peak production rate of 7,500 barrels per day in February. It's a mere pittance compared to what countries as Russia and Saudi-Arabia earn with their crude oil, but for underdeveloped Cambodia such revenue is a welcome addition to the state budget.
However, ordinary Cambodian citizens as well as experts question Hun Sen's promise to use the money for improvements in the education and health sector.
"Of course we are proud that Cambodia is now producing oil. It's a very welcome development," teacher Khat Sothy told LiCAS.news. "But some countries are having very serious problems with transparency regarding oil profits, and they are misusing the benefits. I'm worried that our profits may not be beneficial for the people."
Prak Somean, a Phnom Penh resident, has similar concerns. She said it's doubtful that the Cambodian government will be transparent about how exactly it will use the oil benefits. "I and many other Cambodians have learned that most times the government only makes promises about this and that, but they never take their own words seriously," she said.
At the moment little is known about the agreement between the Cambodian government and the Singaporean company KrisEnergy, which has been assigned to extract the oil. In late December KrisEnergy announced that it holds a 95 percent share in the joint-venture with the Cambodian government, which holds the remaining 5 percent. Both parties have not released details about how revenue will be shared or spent.
The long-ruling Hun Sen has publicly said that the money will be spent on education and health, with a special focus on promoting digital education. Meanwhile government spokesman Pay Siphan told government-friendly newspaper Khmer Times that "revenues will be controlled by the Ministry of Economy and Finance".
The spokesman also said that "nobody will interfere" and that several organizations, including the International Monetary Fund, will provide advice on how to use the oil money. But exact details have not been shared with the public.
Mu Sochua, the exiled deputy leader of the Cambodian National Rescue Party (CNRP), told LICAS.news that it's not a question if oil revenues go to education and health, but how much? "What we want is transparency, a vital opposition, a vital civil society and a vital independent media. What agreement does he (Hun Sen) have with the oil company?"
Transparent governance is often lacking in Cambodia and corruption widespread. At the Corruption Perceptions Index of Transparency International, which is updated annually, Cambodia ranks at number 160, lower than all other countries in Southeast Asia and at the same level as Eritrea, Chad and Iraq.
Pech Pisey, executive director of Transparency International Cambodia, told LiCAS.news that over the past 20 years there have been senior military officials, corrupt millionaires and some politicians who had full control over natural resources.
"Cambodia's democratic governance system lacks mechanisms to hold public officials accountable to citizens. Some people with decision-making authority actively make money from public resources and keep it for private use," Pisey said.
The corruption problem is strengthened by Cambodia's current political environment. After the dissolvement of the main opposition party CNRP and a controversial election in 2018, in which the ruling party of Hun Sen claimed all the seats, Cambodia is a de facto one-party state.
Background photo by Oil and Gas Photographer / shutterstock.com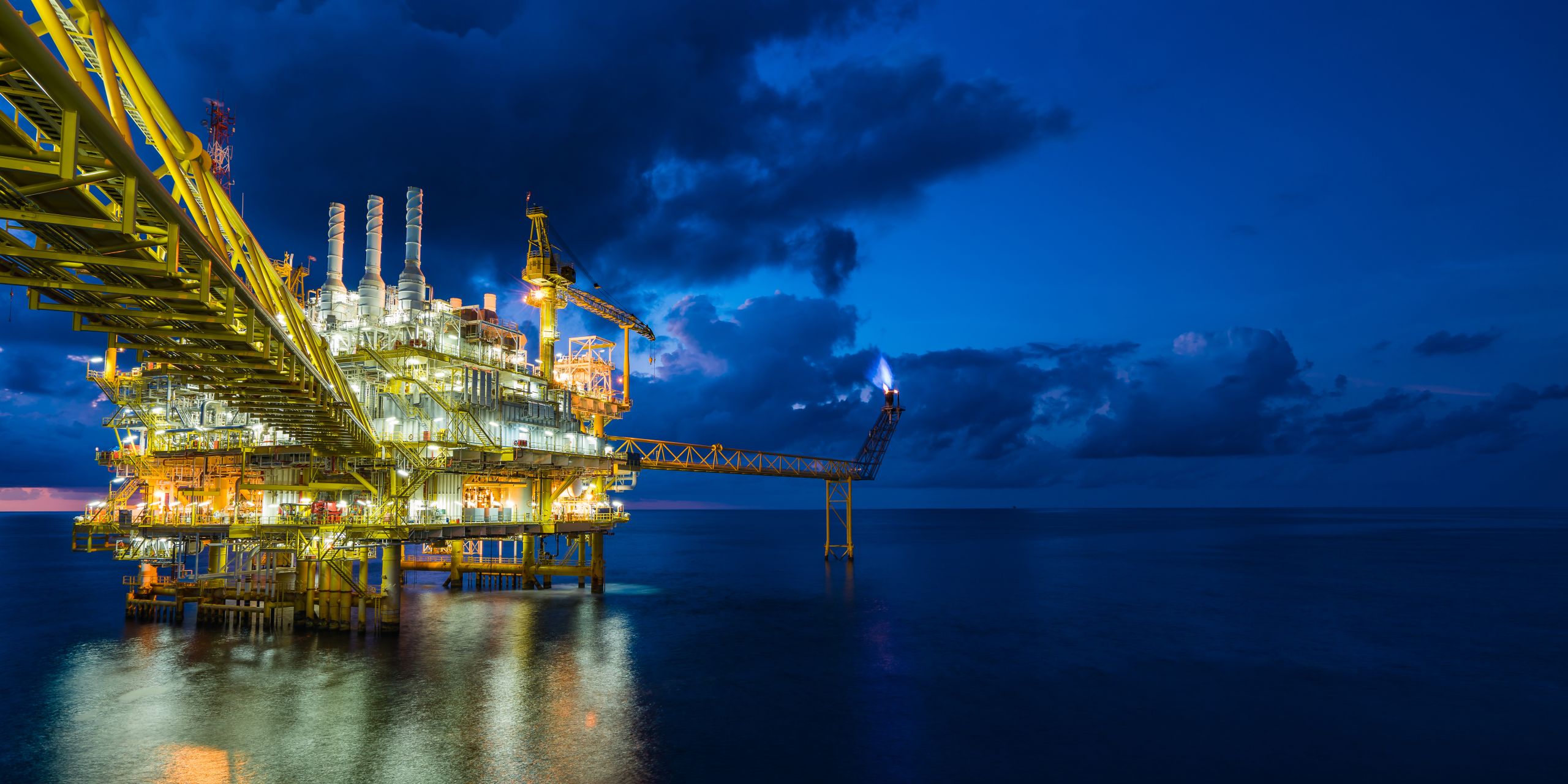 Opposition members, who can question the government and demand transparency over revenues from natural resources, no longer have a seat in the parliament.
Opposition leader Mu Sochua, an outspoken critic who is despite several attempts unable to return to Cambodia, doesn't simply believe the prime minister when he says that the oil money will be used for health and education. "And it's not just the oil. There's the tax system," she said. "What's the revenue for that and who has access to it?"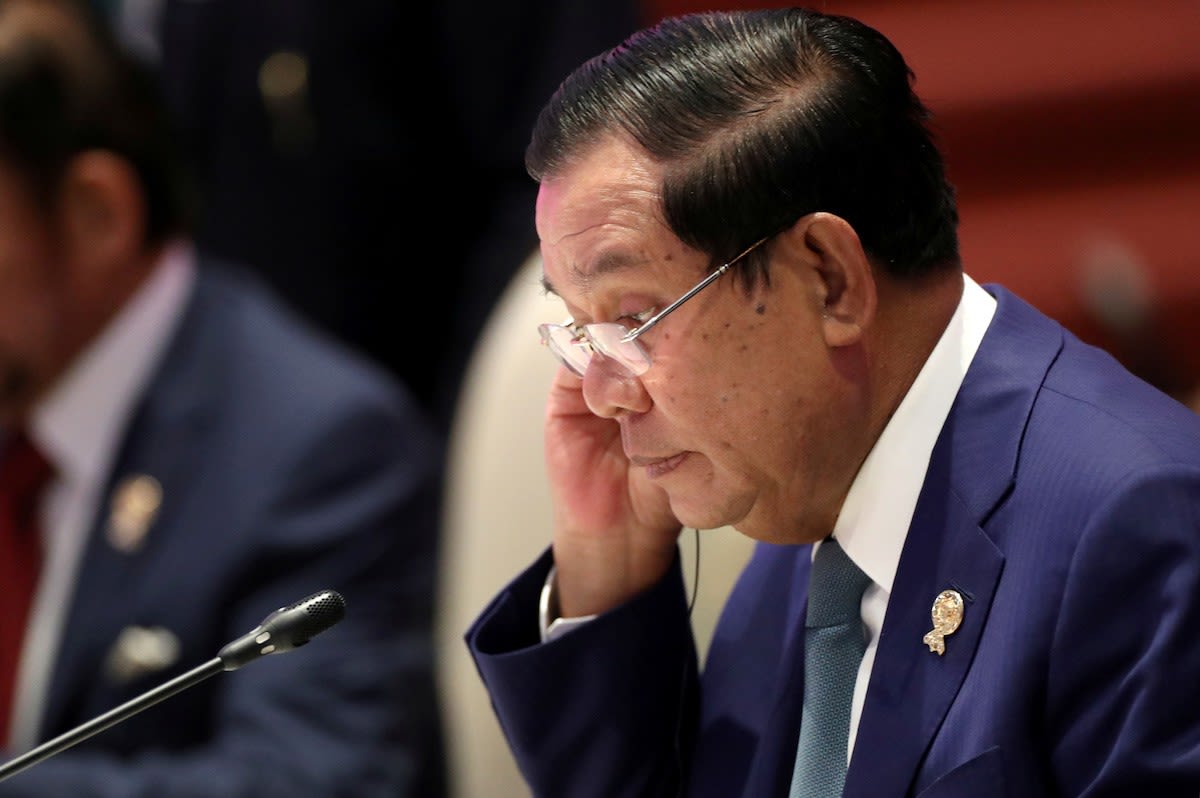 There's little doubt that Cambodia could do a lot more to tackle corruption. Pisey of Transparency International Cambodia said that the country needs an independent anti-corruption agency as well as independent judiciary. The latter has been repeatedly accused by international organizations of being controlled by powerful politicians.
Pisey also suggested that Cambodia becomes a member of the Extractive Industries Transparency Initiative (EITI), a Norway-based organization that promotes a global standard for open and accountable management of oil, gas and mineral resources. Joining the EITI could lead to more trust among the Cambodian people and is "the best way to ensure transparency and accountability," Pisey said.
For now many Cambodians remain highly skeptical about how the oil revenues will be used. Teacher Khat Sothy said that it would be great if the revenues will be used properly. "But we need to observe it closely."
Prak Somean would be pleased if the revenues are indeed used to improve the health and education sectors, but she's doubtful that will happen.
"I heard a lot about helping the poor, about how they should get free treatment," she said. "But I saw on the news that poor people die because they didn't get treatment on time and because they didn't have money. That's far from what the prime minister and the government had promised."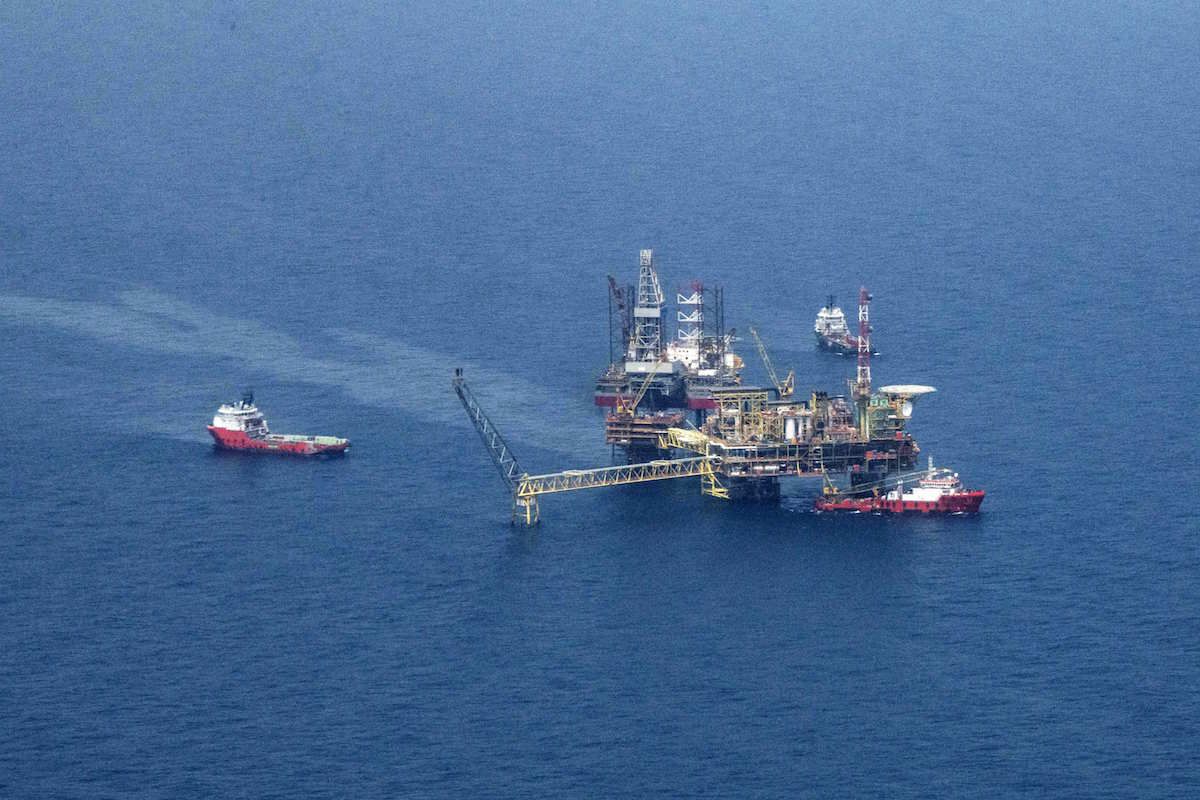 This aerial photo shows an oil rig in the Gulf of Thailand on Sept. 5, 2019. (Photo by Mladen Antonov/AFP)
This aerial photo shows an oil rig in the Gulf of Thailand on Sept. 5, 2019. (Photo by Mladen Antonov/AFP)
---
Text by
Yon Sineat and Ate Hoekstra
Cambodia
Published February 1, 2021
© Copyright MMXXI LiCAS.news
---