Genocide, history and radicalization of the Rohingya: A threat to moderate politics in Bangladesh
Bangladesh's ruling Awami League sees the Rohingya as natural supporters for its Islamist opponents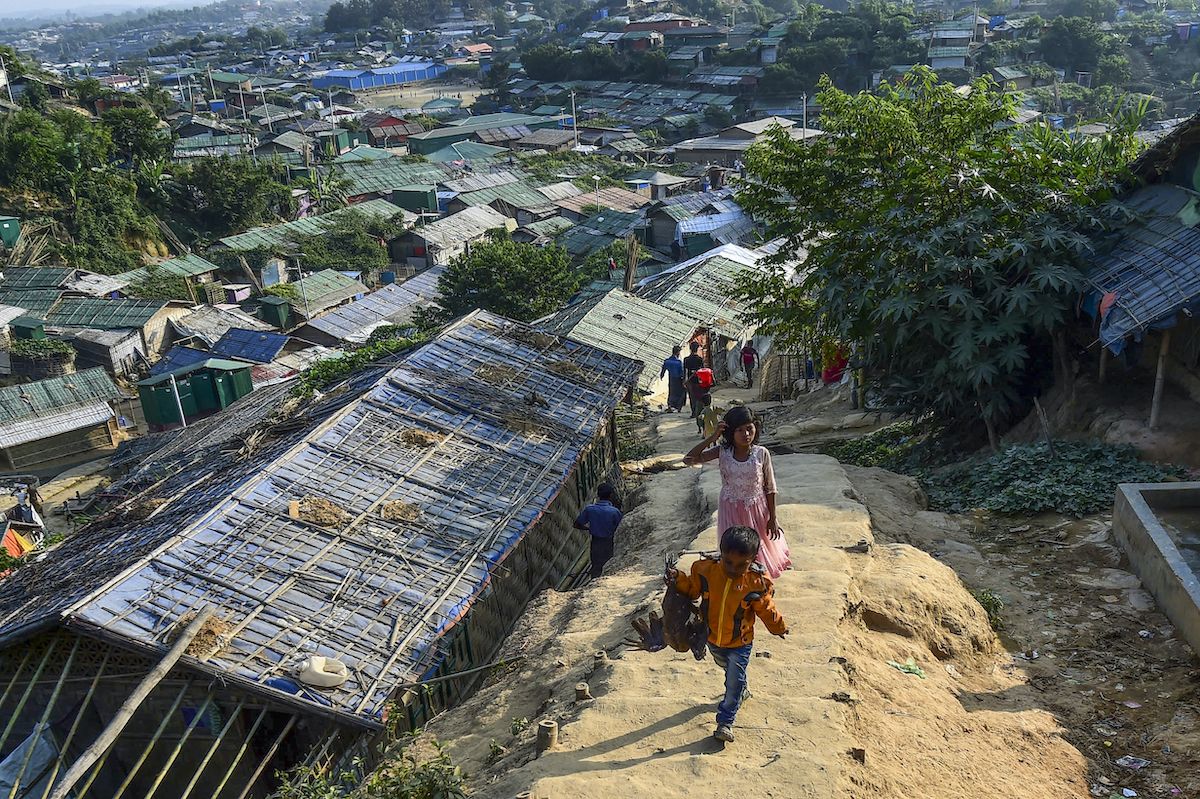 A Rohingya refugee boy carries a chicken as he walks back to his makeshift house in Jamtoli refugee camp in Ukhia on Dec. 11, 2019. (Photo by Munir Uz Zaman/AFP)
A Rohingya refugee boy carries a chicken as he walks back to his makeshift house in Jamtoli refugee camp in Ukhia on Dec. 11, 2019. (Photo by Munir Uz Zaman/AFP)
On May 7, Bangladesh confirmed that a boat of Rohingya refugees had been towed to an island detention facility for displaced persons. The island, called Bhasan Char, is under heavy surveillance and a visible military guard. Refugees may only leave if they return to Myanmar or obtain entry to a third country.
Among the hundreds of Rohingya on Bhasan Char are children separated from families that are themselves confined to refugee camps on Bangladesh's mainland.
"It's not a concentration camp, but there may be some restrictions. We are not giving them a Bangladeshi passport or ID card."
The advisor said approximately 40-50 armed personnel would be stationed on the island.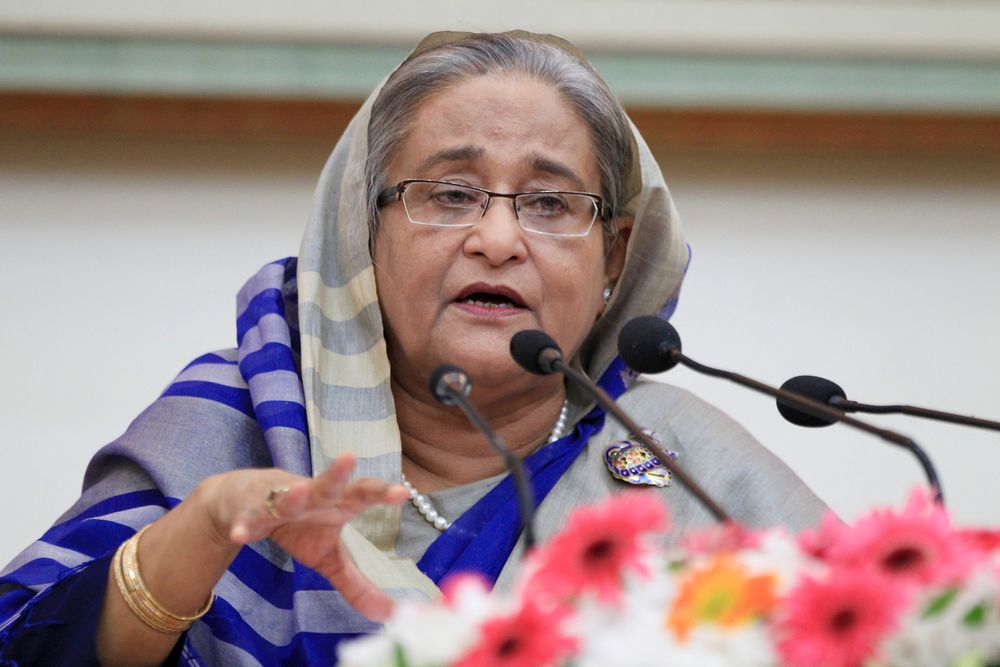 Sheikh Hasina leads the relatively moderate Awami League, which has ruled the country since 2008. The party has a fractious relationship with the Bangladesh Nationalist Party (BNP), which has an Islamist vision for the country's future. A BNP win in the upcoming 2023 elections could have international repercussions. The BNP is close to China, Pakistan and Saudi Arabia relative to the Awami League, and could bring these countries more influence in Bangladesh, sidelining the United States and India in what is becoming an increasingly hostile environment for democracy in Asia. 
Resolution of the Rohingya crisis through their repatriation to Myanmar, rather than inclusion in Bangladesh voter rolls, may therefore be critical to keeping Bangladesh within a network of Asian countries that support democracy.
Genocide against the Rohingya
In 2015, a Yale Law School report found evidence of government genocide against the Rohingya.
The international community did little, and horrific atrocities followed in 2016 and 2017. By the end of 2018, over 1.1 million Rohingya including more than 400,000 children had fled as refugees, from murder, rape and the burning of villages.
These tactics by the Myanmar military, known as the Tatmadaw, fits the first three of five elements of the United Nations' definition of genocide.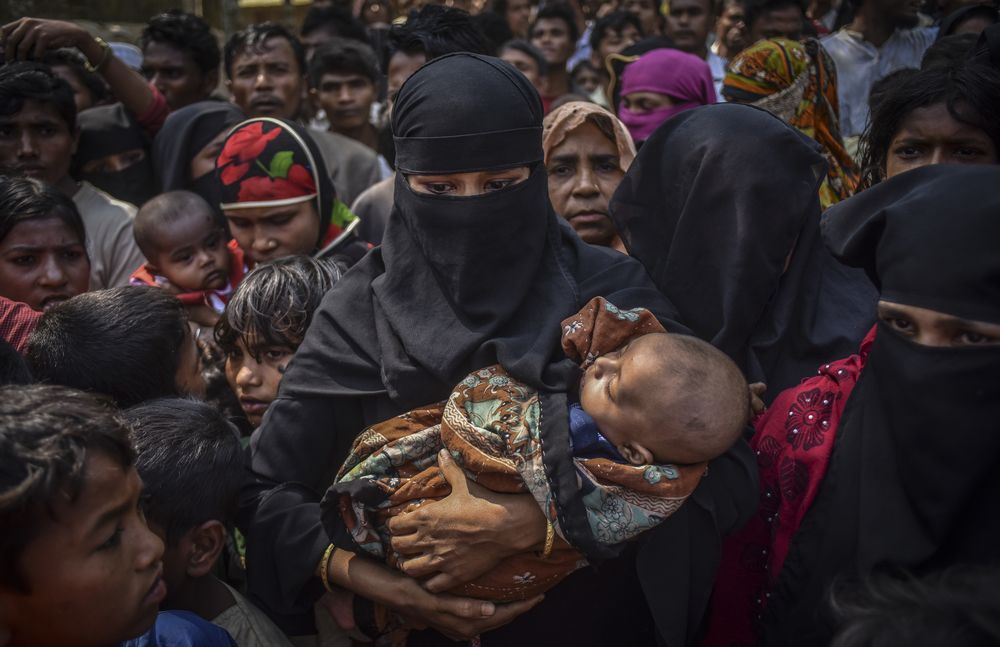 According to the U.N. convention, "genocide means any of the following acts committed with intent to destroy, in whole or in part, a national, ethnical, racial or religious group, as such: Killing members of the group; Causing serious bodily or mental harm to members of the group; Deliberately inflicting on the group conditions of life calculated to bring about its physical destruction in whole or in part; Imposing measures intended to prevent births within the group; [and] Forcibly transferring children of the group to another group."
A senior South Asian diplomat, who wished to remain anonymous as he did not have permission to discuss the issue publicly, provided detail on the three definitional elements of genocide met in the case of the Rohingya.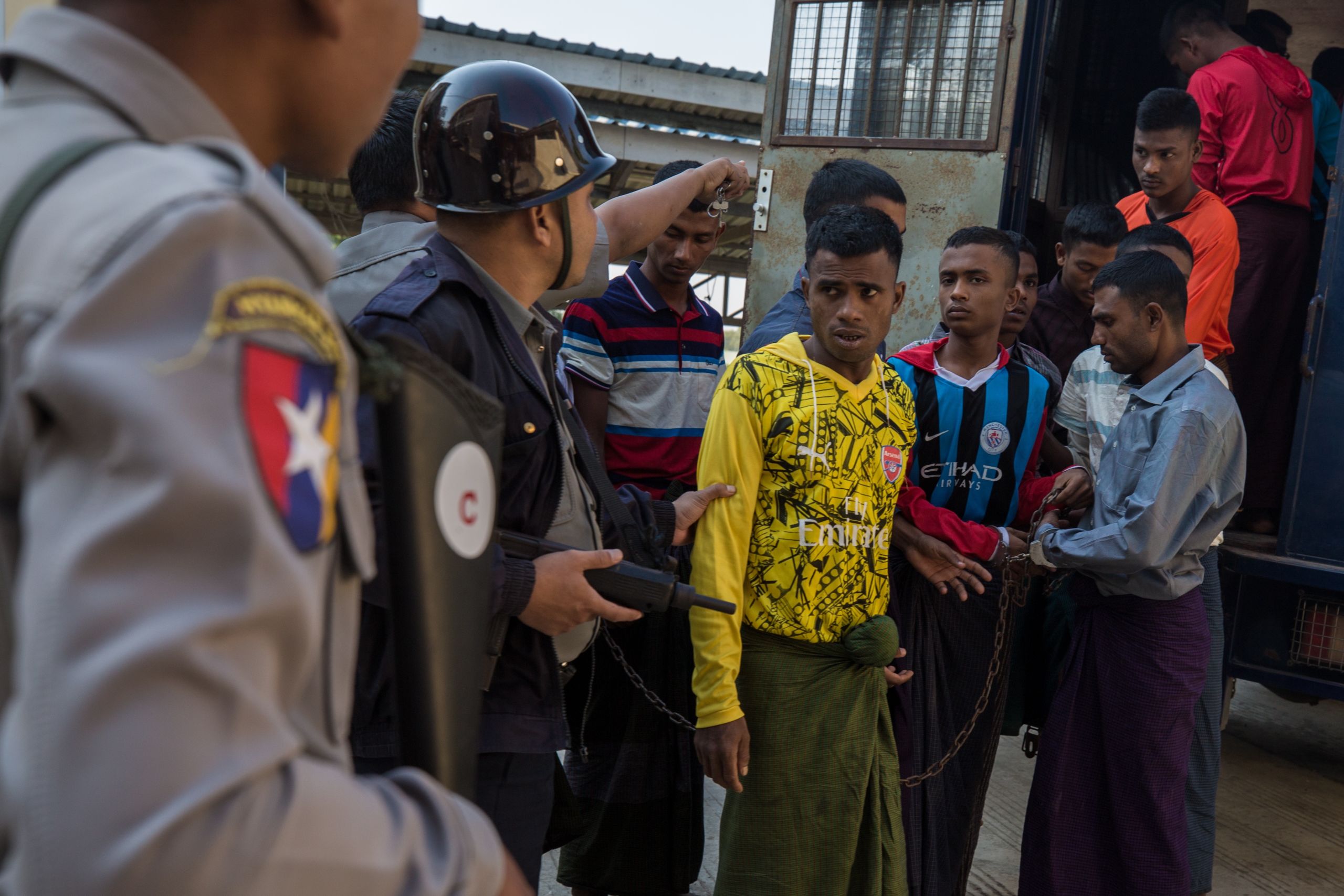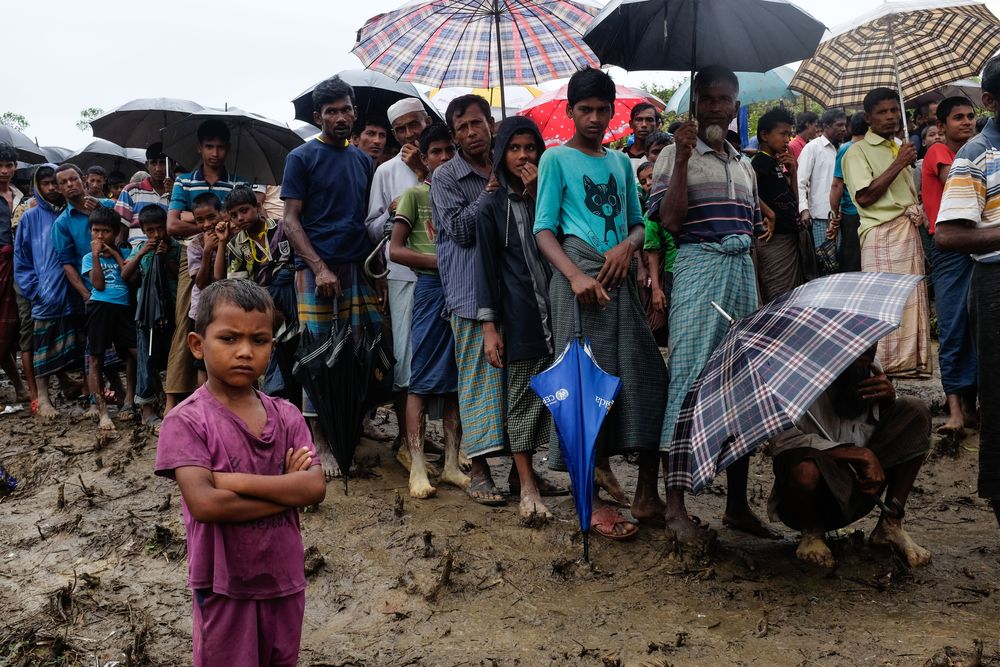 Rohingya refugees queue for a food supplies distribution at the refugee camp Cox Bazaar, Bangladesh, Oct. 31, 2017. (shutterstock.com photo)
Rohingya refugees queue for a food supplies distribution at the refugee camp Cox Bazaar, Bangladesh, Oct. 31, 2017. (shutterstock.com photo)
On the first he said, "Rohingyas are a clearly defined ethno-religious community and as such a defined group; more than 25,000 have now been killed; during the ICJ [International Court of Justice] hearings it was made clear that numbers did not define any threshold when Myanmarese were willing to accept killing of a few hundreds (as a response to attacks on police posts)." He said that "thousands of injured and staying in a situation of hardship and mental trauma" meets the second threshold of genocide. He said the third threshold is met as "the Myanmarese sought to destroy the community" in four ways:
"Culturally — by preventing them from using their Muslim names, disallowing them to congregate in [mosques]; not allowing repair of mosques, destroying their heritage; denying children registration and thus rendering them non-existent; Socially — by denying them access to healthcare, hygi[e]ne, medical treatment and thus enhancing their morbidity; making Rohingyas feel inferior to Rakhines and others in Rakhine and destroying their sense of pride and denying them their past glory (400 years back they were part of the aristocracy in the old capital of Mrauk U); Economically — by destroying their livelihoods by restrictions on freedom of movement, denying them access to markets, bank facilities, denying [their] enterprises registration etc.; Politically — eroding their status from citizens to residents in 1960-1980; by cancelling their national registration in 1992 and reducing their legal status and [making] them only residents by [the] early 1990s; and finally disenfranchising them fully in 2015 (Rohingyas continued to vote till 2010). This destruction of the community project was complete when they were forced to flee. Depopulation of Rohingyas or deportation from Rakhine has been the final act of the destruction of the community."
Rakhine, also known as Arakan, is the state in Myanmar in which the Rohingya have traditionally lived.
The diplomat noted that the intent of genocide was present because, "Myanmar Senior General Min Aung Hlaing boasted that he was completing the 'unfinished business' of 1942-43 (when Rohingyas were massacred during the Japanese occupation of Burma)." He said that the "Myanmar Army's mobilisation of forces prior to the [attacks] of Aug. 24, 2017 clearly established intent to kill or deport people."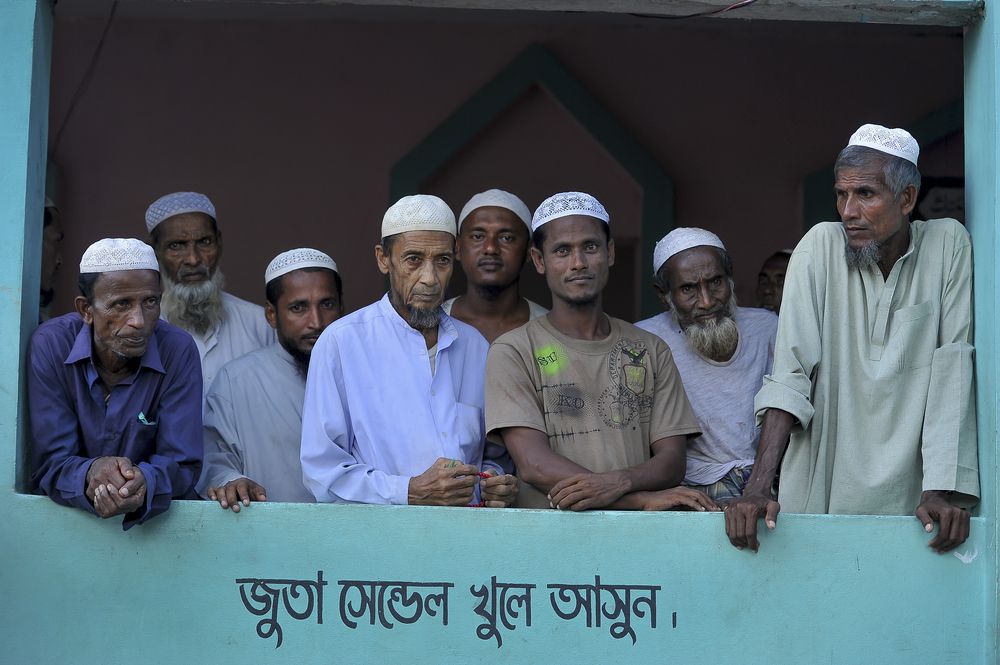 Rohingya men in Bangladesh at a madrasah at Mosuni Di Leda, Teknaf Cox's Bazar, Bangladesh on Oct. 10, 2017. (shutterstock.com photo)
Rohingya men in Bangladesh at a madrasah at Mosuni Di Leda, Teknaf Cox's Bazar, Bangladesh on Oct. 10, 2017. (shutterstock.com photo)
History of the Rohingya
The history of the Rohingya ascertains their right to their homeland in today's Rakhine State, and illuminates the cycle of violence that started as early as 1784. 
A small number of Muslim traders immigrated to the Kingdom of Arakan in the 8th century A.D., with more following in the 1430s. According to the diplomat: "In the next three centuries Muslims were well-settled in the Mrauk-U Kingdom."
In 1784, the Burman King Bodawpaya, who saw himself as a Buddha destined to conquer the world, invaded and conquered Arakan and sent its inhabitants into flight to Cox's Bazar in present-day Bangladesh. A reconquest in 1811 by the Arakanese chief Chin Bya was quickly reversed, again sending residents, including many Rohingya, into Bengal. 
After the First Anglo-Burmese War (1824-26), the British imported mostly Muslim and some Hindu Bengalis as laborers on rubber and tea plantations according to Jayita Sarkar at Boston University. The diplomat added that laborers in Arakan worked in rice fields. "Immigration into Burma proper continued in a big way after the Third War in 1885," he wrote, "which was dominated by settlers and immigrants from other parts of India."
When the Japanese invaded and the British fled in 1942, the pro-Japanese Buddhist population attacked the pro-British Rohingya, resulting in another exodus of approximately 22,000 Muslims to the north. After the British return, the Rohingya sought administrative autonomy or secession and joining to Muslim-majority East Pakistan, both in vain.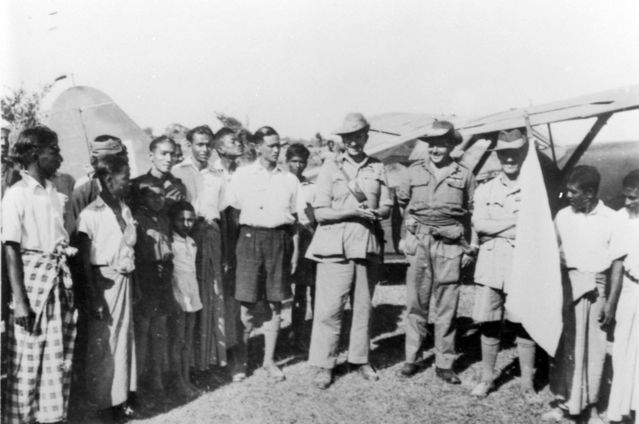 Despite a 1947 Burmese constitution that allowed states to secede for 10 years following independence in 1948, mistreatment of Rohingyas followed, including denial of citizenship and bars to employment in the civil service and military. Many fled to Pakistan, which from 1950 responded by supporting them politically and militarily. Pakistan assistance to Rohingya 'mujahideen' ended in 1954 with the arrest of the Rohingya rebel leader, Kassem Raja (Cassim), in a bid to improve Pakistan's relations with Burma.
Burma's violence built against the Rohingya in 1978, 1991-92, October 2012, October 2016, and August 2017. Rohingya refugees fled Burma (later renamed Myanmar in 1989 by the military) in successively greater waves over these four decades. 
In 1991 the Tatmadaw started confiscating Rohingya land and imposing forced labor on the inhabitants. Buddhist extremists, empowered by political liberalization and social media in 2011, fueled attacks on the Rohingya. The government used such violence in 2012 as an excuse to perpetrate their own and send into flight 125,000 Rohingya and other Muslims, mostly to Bangladesh and Malaysia. 
After the 2016 and 2017 Tatmadaw "clearance operations", according to government papers compiled by the diplomat, human rights violations committed by security forces were "abetted by Rakhine nationalists and extreme Buddhist religionists." Some 140,000 were confined in government built internally-displaced person (IDP) camps, according to an essay by former ambassador from Bangladesh to Myanmar Sufiur Rahman.
Myanmar claims the August 2017 "clearance operation" was precipitated by Rohingya militants who killed 12 members of the security forces. While the government sought to portray these militants as international terrorists, the Arakan Rohingya Salvation Army (ARSA) is relatively small and ill-equipped according to two sources. In 2017, for example, local militants were collected from nearby villages and crudely armed with sticks and machetes against the government's automatic rifles.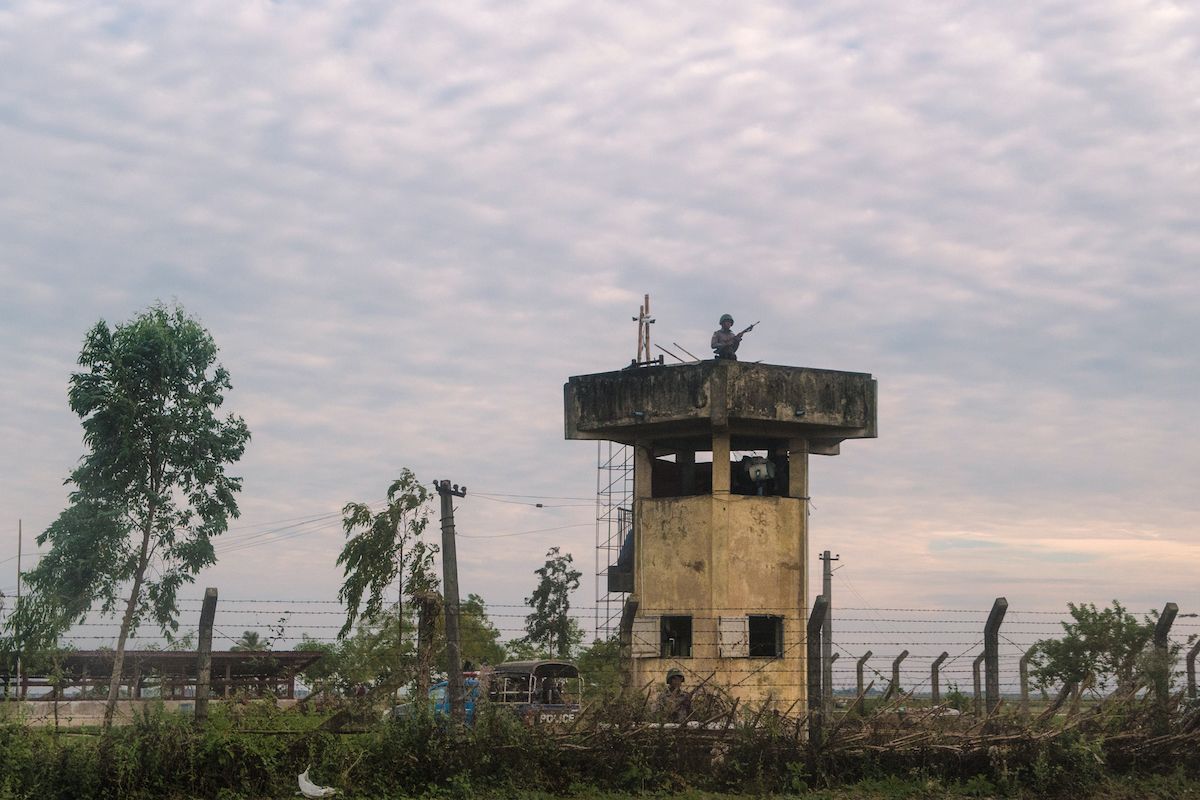 "Statements by [Myanmar] government officials demonstrate that the 'clearance operations' beginning on 25 August 2017 were a response to Rohingya villagers collectively refusing to accept NVCs [national verification cards] and, that the 'clearance operations' were not aimed at crushing the ARSA, as the Government claimed," according to an independent international fact-finding mission.
The ARSA nevertheless served, and continues to serve, as a justification used by the government for ethnic cleansing. Some of the claims are confirmed by Amnesty International. By 2018, ARSA had attacked villages in Myanmar, including a massacre of up to 99 Hindu men, women and children.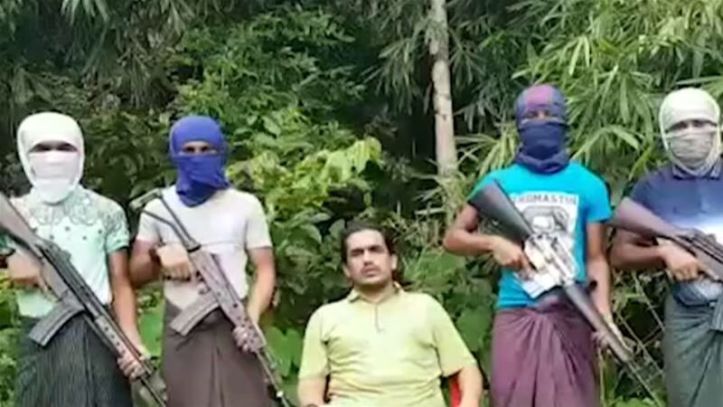 The disproportionate response of the government to ARSA attacks included ethnic cleansing through murder, burning of villages, and mass rape of Rohingya women. "Bangladesh authorities have counted over 36,000 orphans and more that 60,000 pregnant women," according to Ambassador Rahman's essay, published in September 2018 by the Diplomatic Correspondents Association of Bangladesh. "Even with a normal growth rate of 2 percent there should not have been more than 22,000 pregnant women in this population of about 1 million."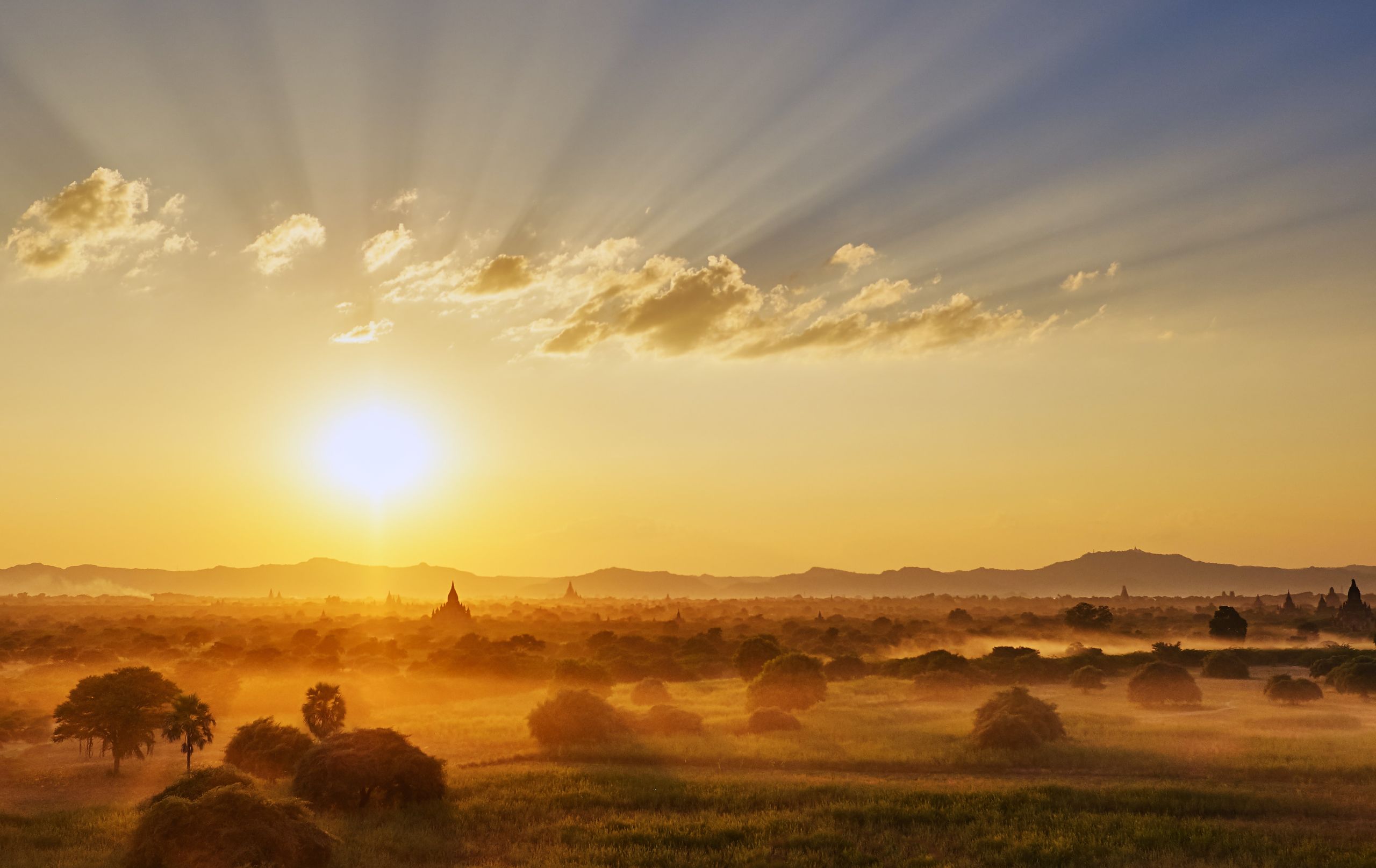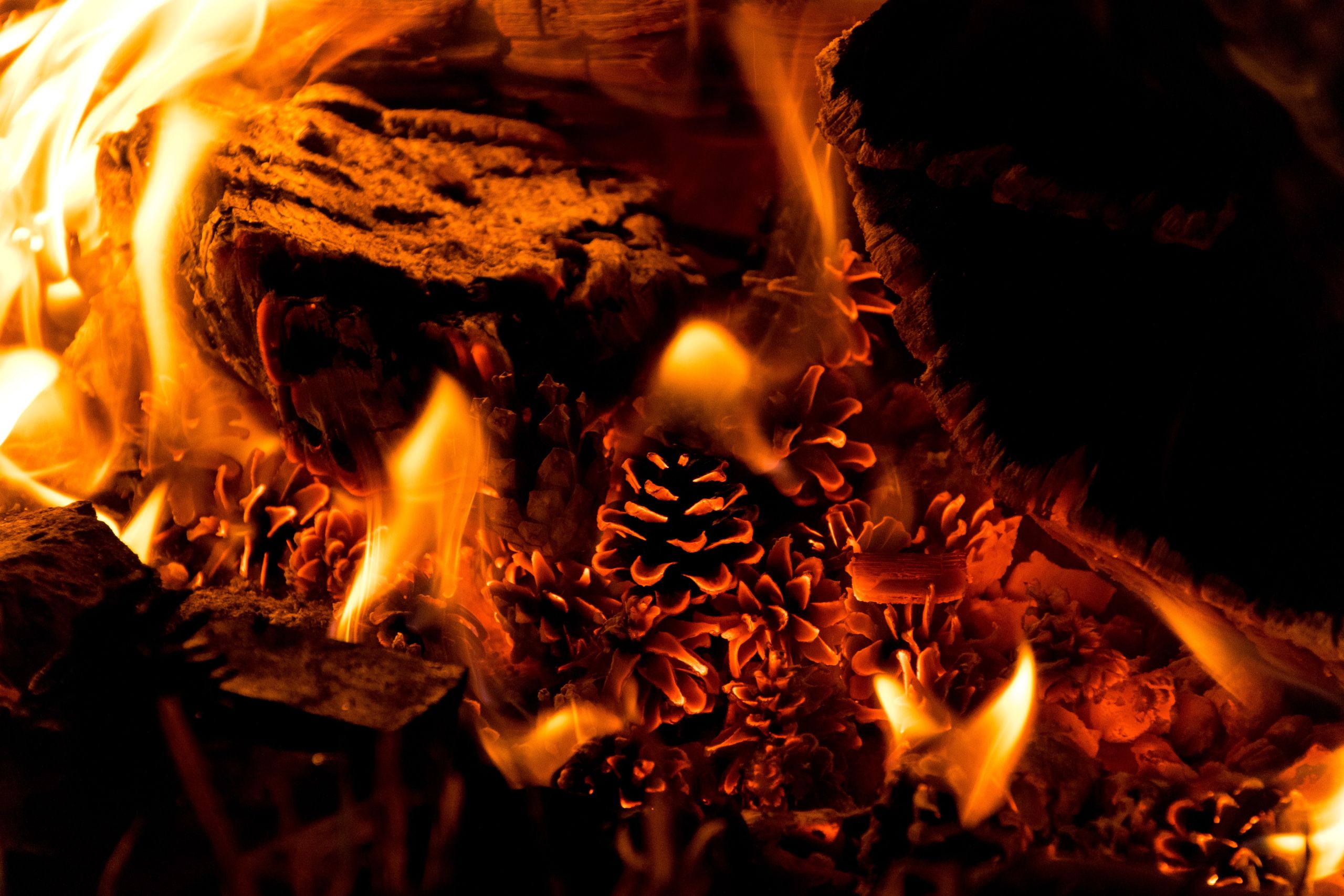 Rohingya radicalization
Over 200 years after a Buddhist king conquered Arakan in 1784, disputes over religion and territory in Rakhine are unresolved. Caught on the high seas or living in squalid detention on the borderlands of Burma and Bangladesh, the miserable conditions of the Rohingya make them vulnerable to trafficking, criminality and radicalization. While some analysts advocate resettling the Rohingya to the interior of Bangladesh, or to recipient countries around the world, the longer they remain in refugee status, the harder this becomes. 
Bangladesh's moderate Awami League, according to two regional experts, is worried that admitting the Rohingya to the interior will strengthen Islamists in Bangladesh, including the BNP and its ally, the outlawed Jamaat-e-Islami (JIB).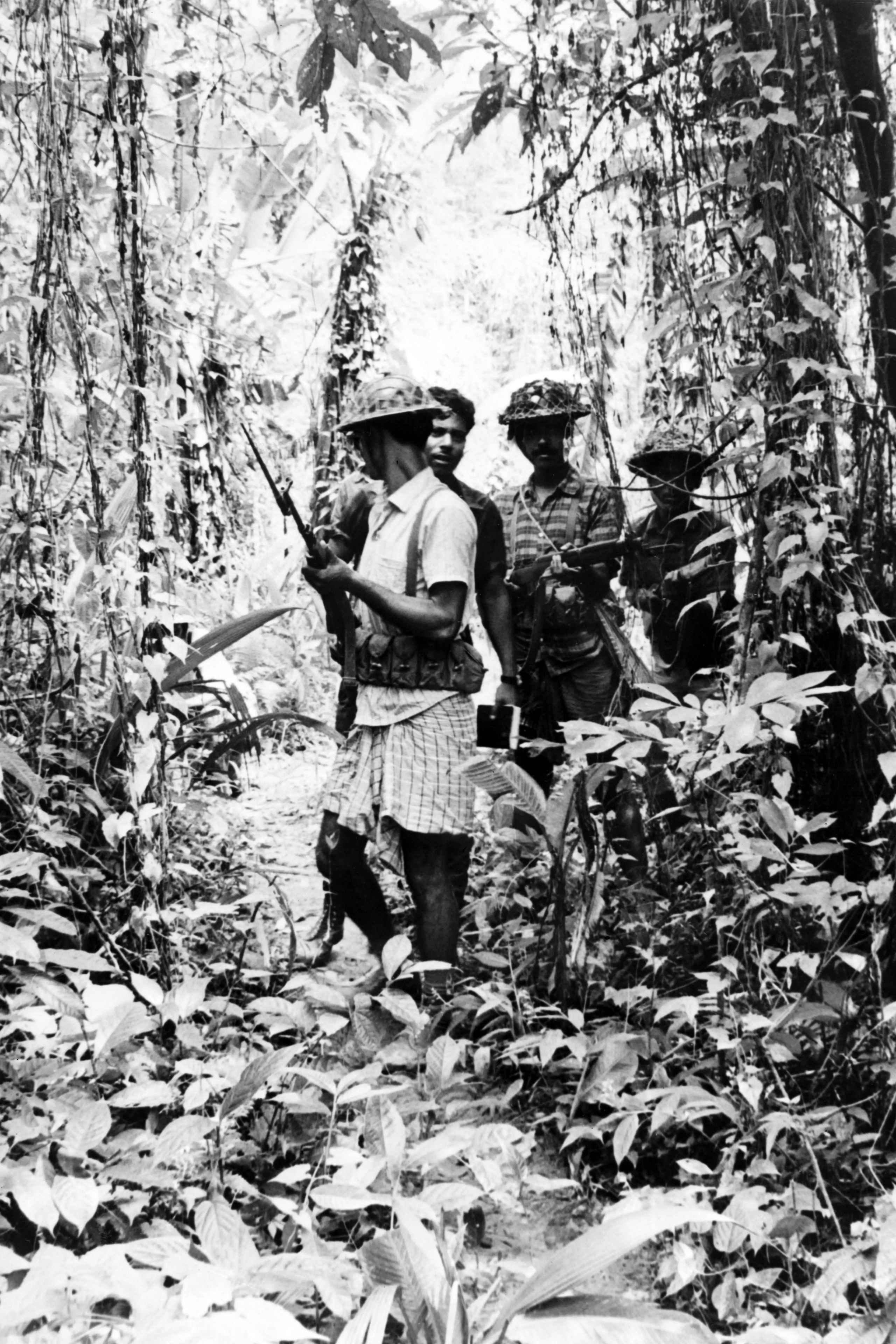 JIB is linked to atrocities in Bangladesh's liberation war of 1971, in which approximately 3 million Bangladeshis were killed by Pakistan troops and their supporters, including the JIB. Since then, JIB has committed terrorist violence, including murder, rape, destruction of police cars, burning of minority worship centers and tearing of the national flag. JIB targets non-Muslim and ethnic minorities, intellectuals, gay activists, artists and Awami League supporters. 
"Based on interrogation of detained Islamist terrorists as well as forensic evidence, the Bangladesh Government is convinced that Islamist terrorists in Bangladesh are supported by Pakistan-based terrorist groups," according to the European Foundation for South Asian Studies.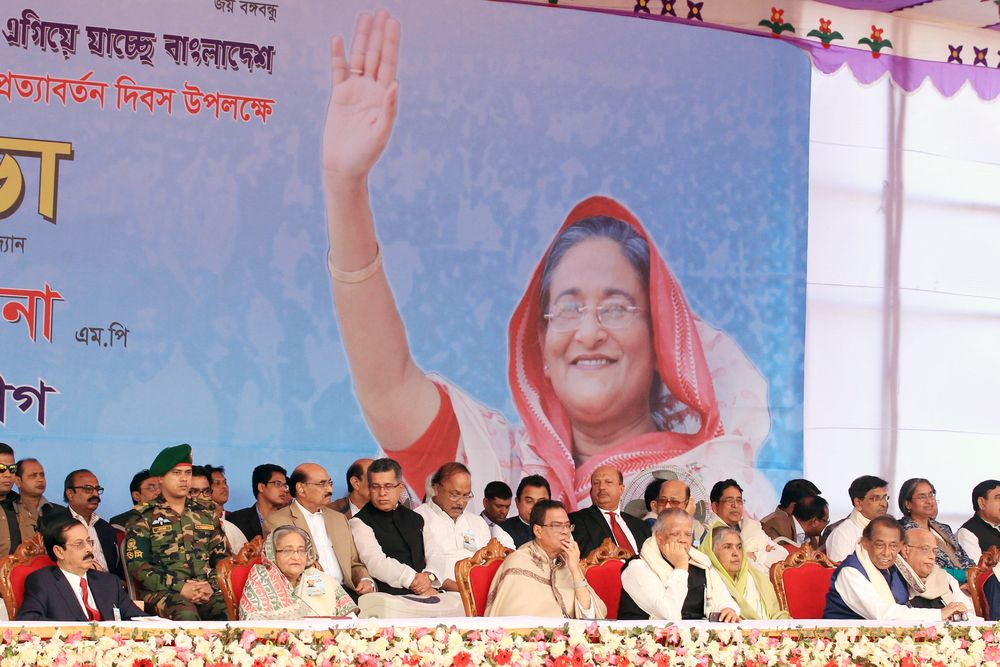 Another expert on South Asia, who wished to remain anonymous for his own safety, said that "drug money, pushers and drug lords are weakening the local Awami League political party and its operation, and its control at the regional level. If this continues the other element of terrorism and extremism will definitely get hold of the community. There has recently been abductions of long-term residents. They are being kidnapped, ransoms demanded, and in some cases, they are killed." He said the drugs exported to Bangladesh could be meant to destabilize the government. He specifically mentioned 'yaba', the local name for methamphetamine mixed with caffeine.
"The purpose of selling drugs into Bangladesh is in part to destabilize the Awami government," he said. "Yaba is stronger than any prior methamphetamine product."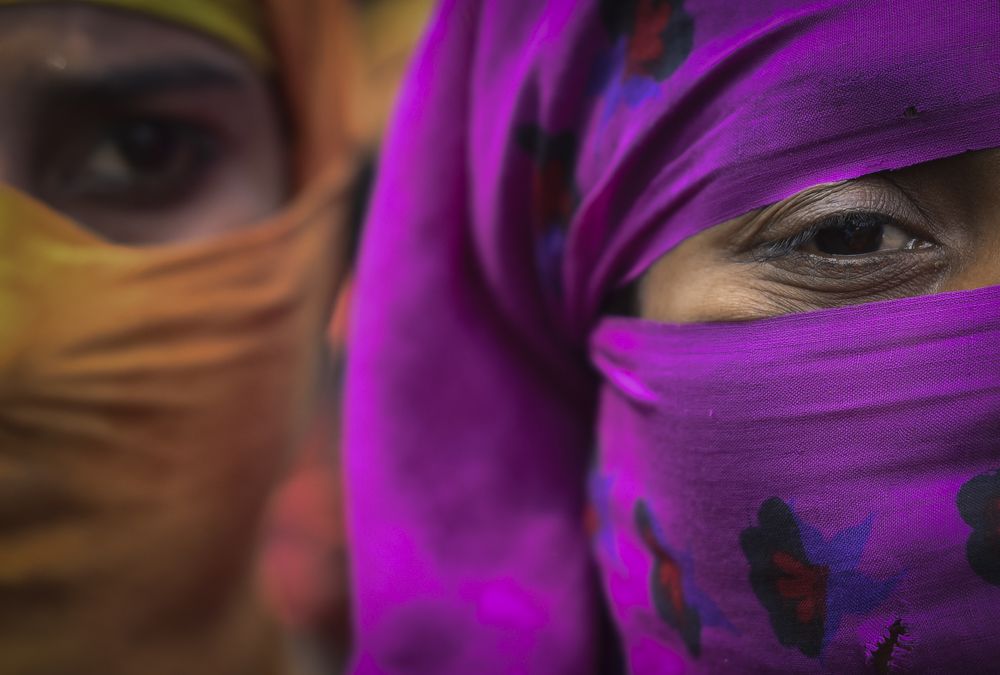 The narcotics money is influencing local leaders in Southern Bangladesh, according to two sources. "These small-time politicians are supporting traffickers, including drugs, arms, and women," one of the sources said. He said the criminal money is corrupting local Awami League leaders and their families. In June 2019, an Awami League member of parliament from Cox's Bazar, Abdul Rahman Badi, fled the country after being accused of drug trafficking. The party gave the nomination to his wife. 
As the government forbids Rohingyas legitimate work in the Bangladesh economy, confirmed Christine Fair at Georgetown University, they turn to other professions. "Per force, they seek to earn cash through various illicit means available," she wrote in an article for Lawfare.
Two sources agreed that ARSA is small-scale and involved in drug-trafficking. An Indian source estimated the size of the group as approximately 600 members and alleged that ARSA is now a front group for Lashkar-e-Taiba, a Pakistan-based terrorist organization. ARSA's leader, Attah Ullah, was born in Pakistan and is Saudi-educated. The source claimed that ARSA trains in Pakistan.
In 2018, Professor Fair noted that LeT identified the Rohingya as a 'cause-célèbre', and Al Qaida and Islamic State see them as recruiting opportunities. 
But she implies that linking LeT to ARSA may be a propaganda ploy by Indian intelligence. "None of these analysts alleging that ARSA is Islamist produce evidence beyond anonymous 'intelligence sources,' many of whom are Indian and have their own vested interests in ... popularizing this narrative to burnish their claims that LeT is not simply an Indian domestic problem." 
The Awami League government may itself enable Rohingya radicalization. Fair argues that the government has allowed the radical and sometimes violent Hifazat-e-Islam (HI) to operate schools for the Rohingya.
The International Campaign for the Rohingya referred questions to another Rohingya advocate who did not respond. The Arakan Rohingya Union did not reply to a request for comment.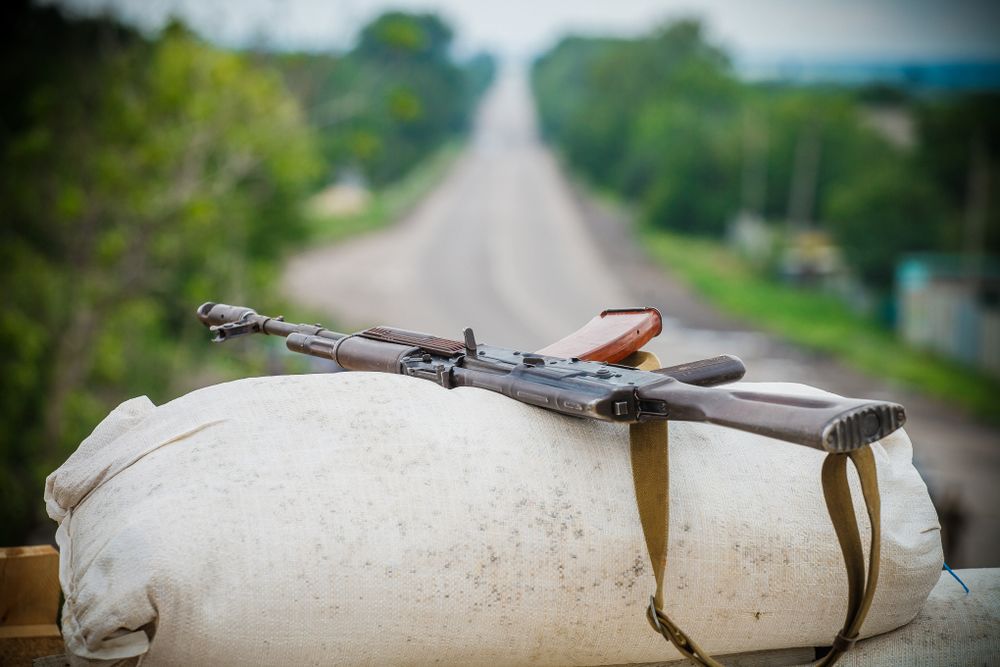 An injustice to Bangladesh
The economic and political burden that releasing the Rohingya into the Bangladesh population would have, and the injustice of the genocide, is making the Awami League government resist humanitarian calls from the international community to allow them in. The government, for example, forbids the Rohingya refugees from learning the Bangla language. Assenting to the injustice by incorporating them, it is argued, rewards Myanmar's state terrorism.
Myanmar has over four times more arable land per capita than does Bangladesh. Compared with Bangladesh's 0.049 hectares of arable per capita in 2016 according to the World Bank, Myanmar has 0.206. And, Bangladesh over the coming years is more vulnerable than Myanmar to arable land loss from a sea rise due to global warming. A significant amount of what arable land is available in Bangladesh could become parched if China proceeds with plans to divert flows from the Brahmaputra River to irrigate its Xinjiang region. 
From the perspective of international law, global distributive justice and the Rohingya's centuries-long sharing of Rakhine with other ethnicities, the status quo is unconscionable. Given coronavirus and the resulting global recession, diminishing remittances and loss of international aid money, Bangladesh is ill-equipped to accept over 1.1 million refugees. By way of comparison, the number of Rohingya refugees is roughly the same as the number of new job entrants in Bangladesh annually. Bangladesh should not be forced to pay this price.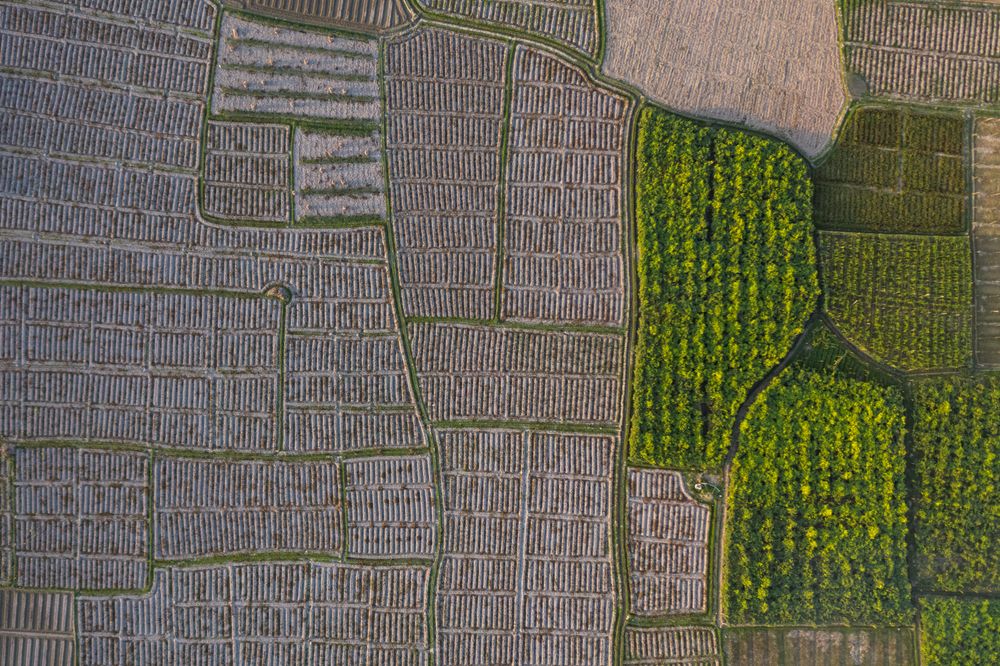 China's role
Meanwhile, China is profiting from the situation. China sold weapons to the Myanmar military that were used to eject the Rohingya, and was involved in building the refugee detention center at Bhasan Char and one other IDP camp in Myanmar, to receive them. Bhasan Char was first proposed in 2015 and its construction was apparently overseen by the Bangladesh Navy. By 2018 Reuters claimed that the project cost $280 million and that Sinohydro, the Chinese construction company that built China's Three Gorges Dam, had begun work on a 13-km flood-defense embankment on the island.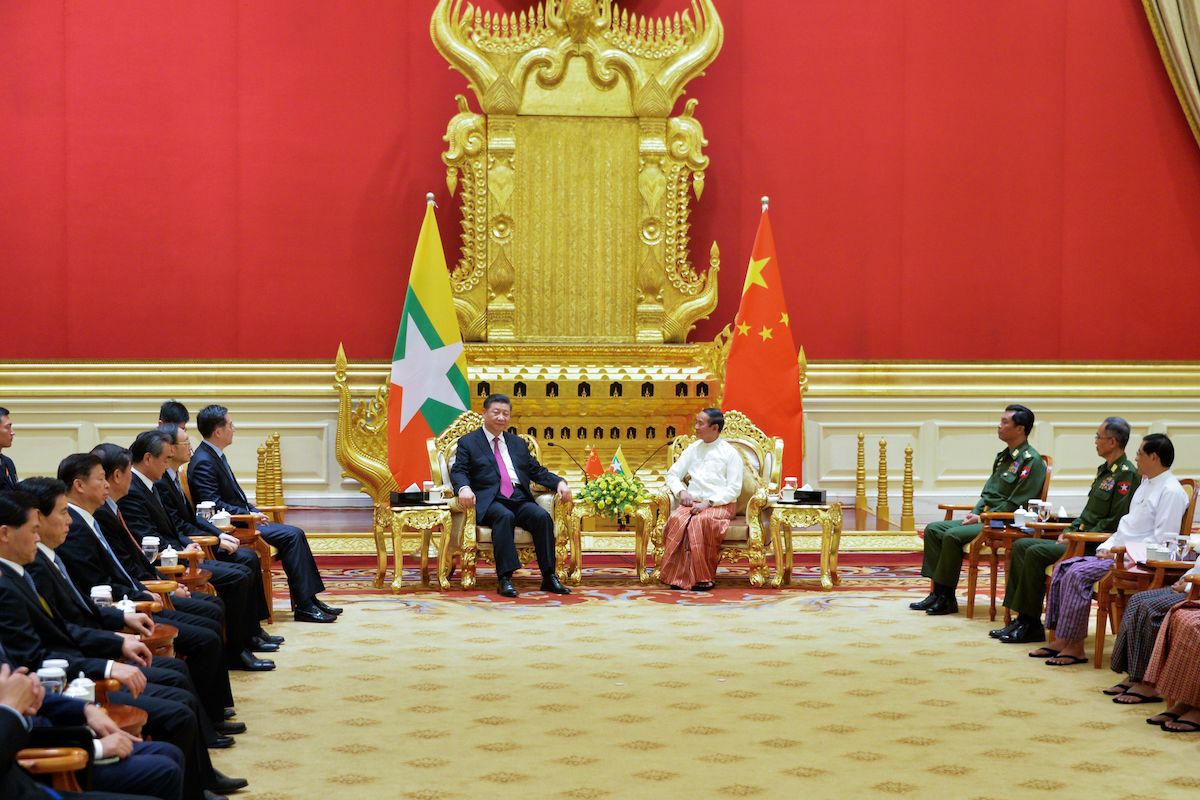 China is extracting energy resources off Rakhine's shore, and transporting them through pipelines over Myanmar to China's interior. Myanmar's Shwe and Mya offshore gas fields were exploited starting in 2013. China National United Oil Corporation (CNUOC) buys and transports the gas to Yunnan province at a rate up to 40 million cubic feet per day. In 2017, an oil pipeline began operating with an annual capacity of 2 million tons.
The ethnic cleansing of the Rohingya denuded and securitized Rakhine, and made Myanmar into an international pariah, forcing it and the country's oil and gas into China's arms.
According to Ambassador Rahman, the "international community must focus on finding [a] durable solution to this protracted crisis; that should begin with safety for returnees (safe zones or international monitor on security of returnees)." He calls on international and regional countries and organizations to pressure Myanmar economically and diplomatically to achieve the three main Rohingya goals of humanitarian assistance, resettlement and political integration. 
---
Anders Corr holds a Ph.D. in government from Harvard University and has worked for U.S. military intelligence as a civilian, including on China and Central Asia. The views and opinions expressed in this article are those of the author and do not necessarily reflect the official editorial position of LiCAS.news
© Copyright 2020 LiCAS.news
This article was published June 19, 2020.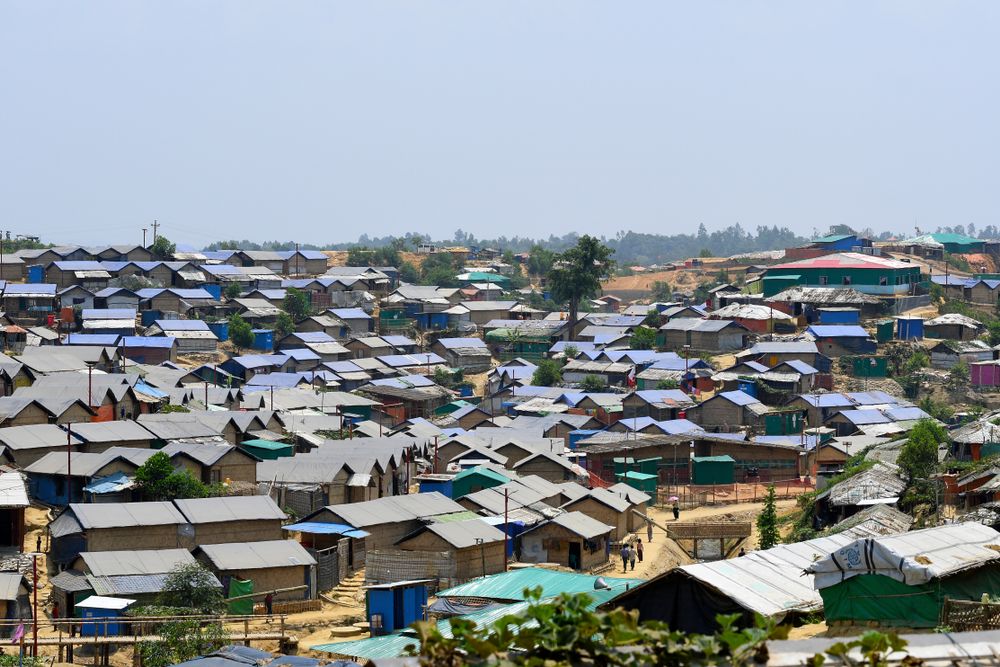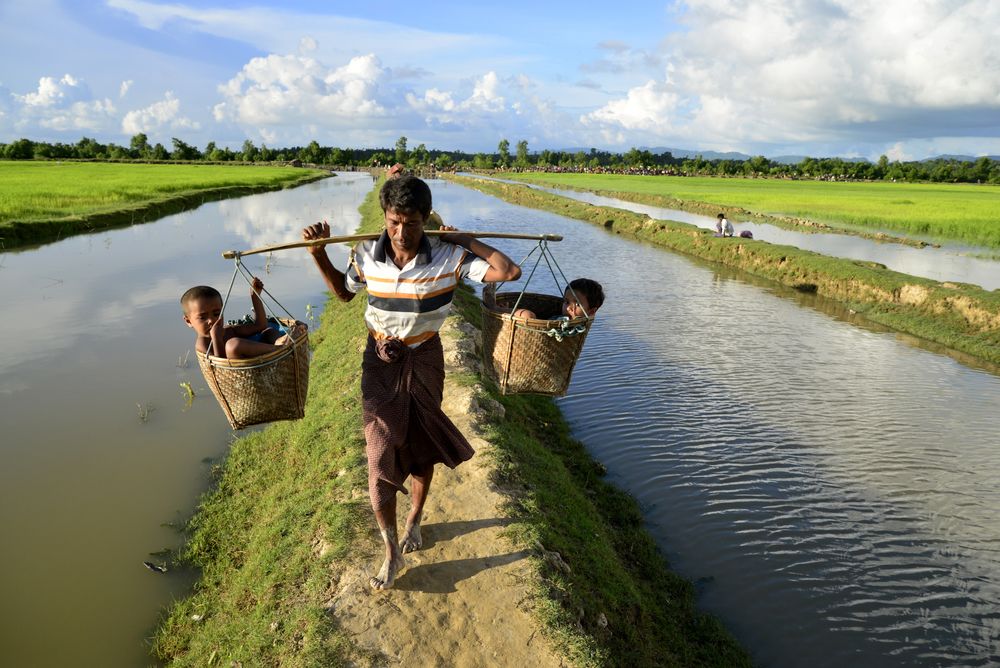 A Rohingya man carrying children crosses Bangladesh's border as they flee from Myanmar after crossing the Nuf River, on Sept. 09, 2017. (shutterstock.com photo)
A Rohingya man carrying children crosses Bangladesh's border as they flee from Myanmar after crossing the Nuf River, on Sept. 09, 2017. (shutterstock.com photo)