Philippine youths use recycled plastic to combat plastic pollution
For local youths of Odiongan, the battle against plastic waste pollution is "a mission"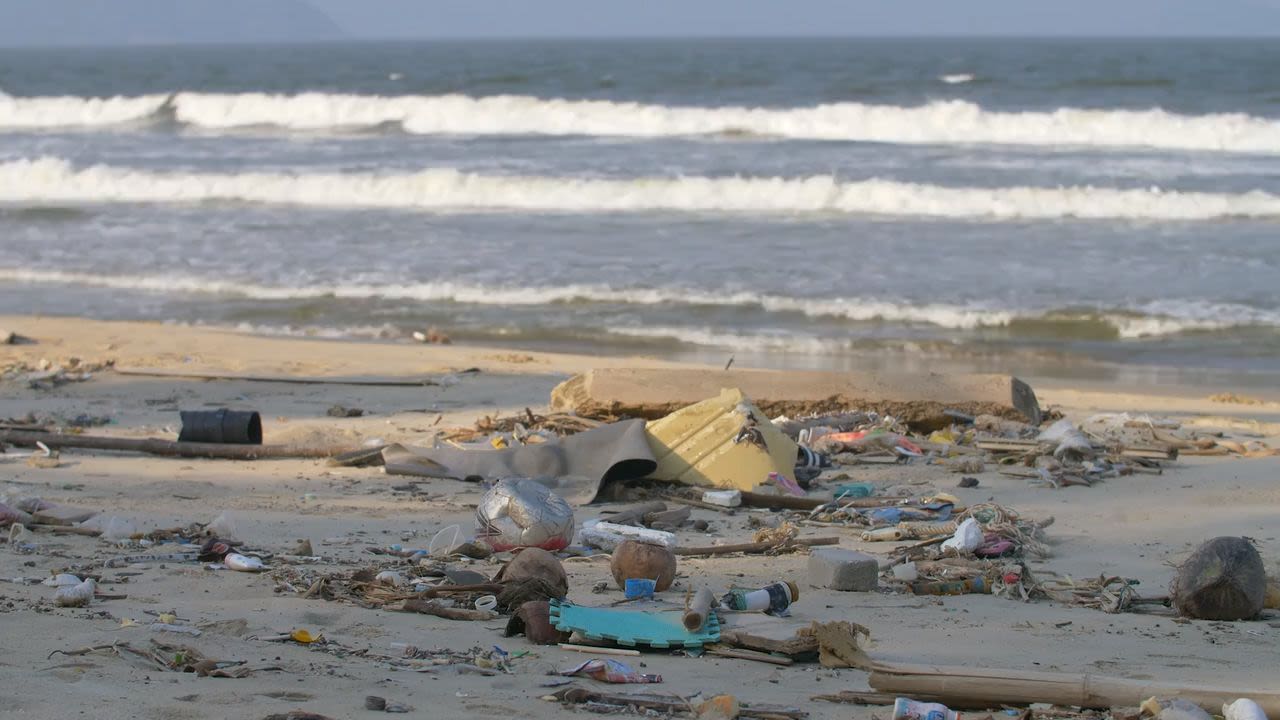 The people of Odiongan town in the province of Romblon, south of the Philippine capital Manila, used to enjoy the color of sunset -- the changing hues of the heavens, the sky turning orange-yellow from blue to flamboyant pink -- on the shores of their villages.

For them, the coastline, the sunset, the breeze are gifts of nature to the people of Odiongan. Celestia Alexi Miñon described it as an experience that is "rejuvenating."

The "gifts of nature" and the experience are now being threatened by plastic waste. On social media, people describe the beaches of Odiongan as "a dumpsite of plastic wastes."
Young people like Miñon realized that they have to do something about it. "It took us almost a year to formally organize a group that would help promote a zero-waste community," she said.
In June, at least 30 young people established the "Zero Waste Youth Romblon," or ZWY-Romblon, that "aims to make positive changes in the environment."

"Everyone has the desire to help our community in providing solutions to environmental issues through small but concrete ecological actions," said Miñon.

Her group conducts regular clean-up activities and collects all kinds of plastic waste that the young people segregate and recycle.

Miñon said the most common waste that they collect is single-use plastics and plastic bottles.

"We sure can recycle the bottles but it is very frustrating when it comes to the residuals that we cannot reuse or recycle."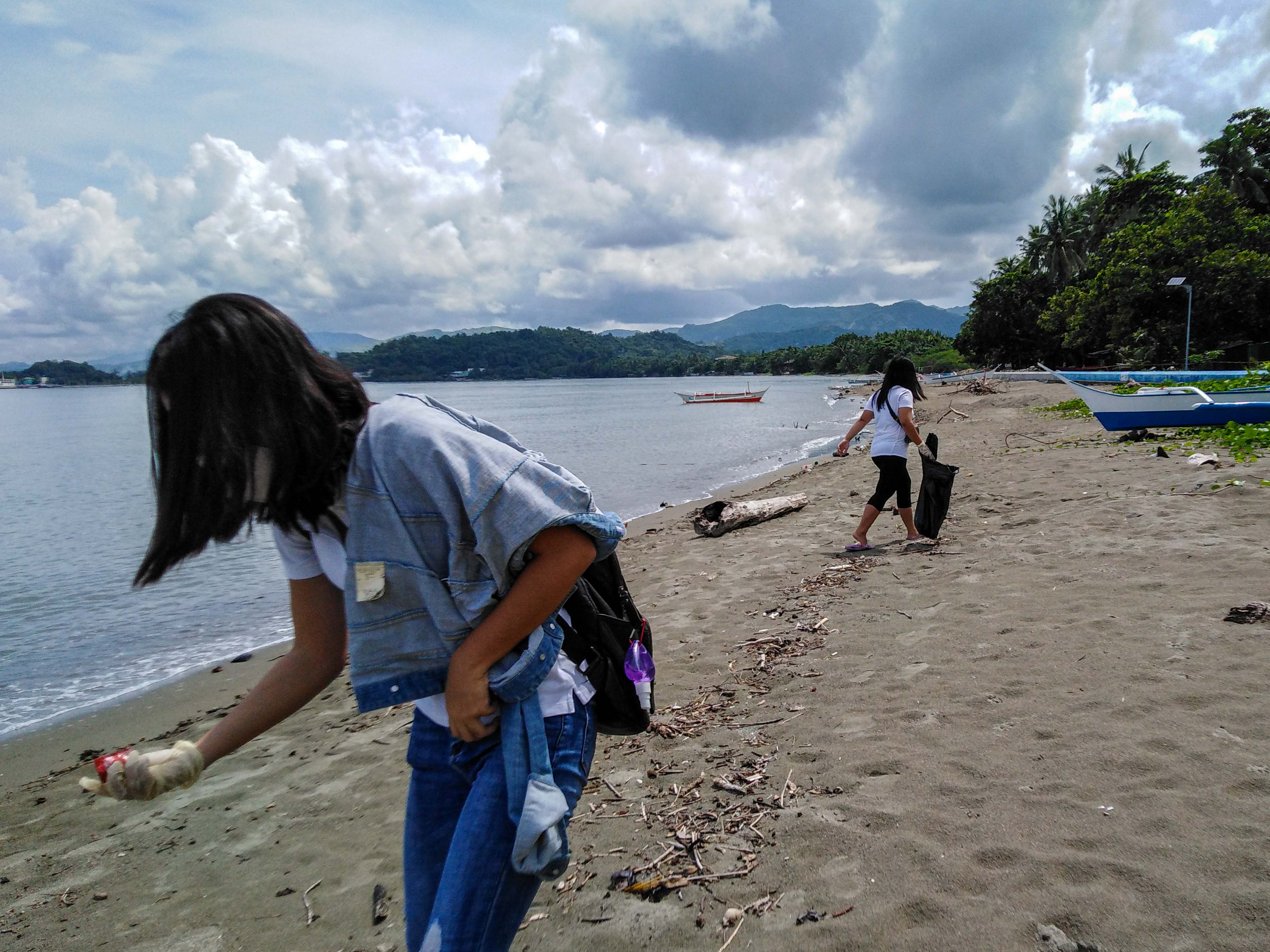 Members of the Zero Waste Youth Romblon collect plastic waste along the shoreline of Odiongan town in Romblon province. (Photo supplied by Zero Waste Youth Romblon)
Members of the Zero Waste Youth Romblon collect plastic waste along the shoreline of Odiongan town in Romblon province. (Photo supplied by Zero Waste Youth Romblon)
A 2021 report by Oxford University's Our World in Data notes that most of the plastic in the ocean come from land-based sources.

The report says up to 80 percent of plastic waste found in the ocean are transported from land to the sea via rivers or coastlines, while the other 20 to 30 percent come from marine sources, such as fishing nets, lines, ropes, and abandoned vessels.

The report reveals that 81 percent of global ocean plastic come from Asian rivers and the Philippines alone contributes a third of that total.

Seven of the top ten rivers are in the Philippines, two are in India, and one is in Malaysia.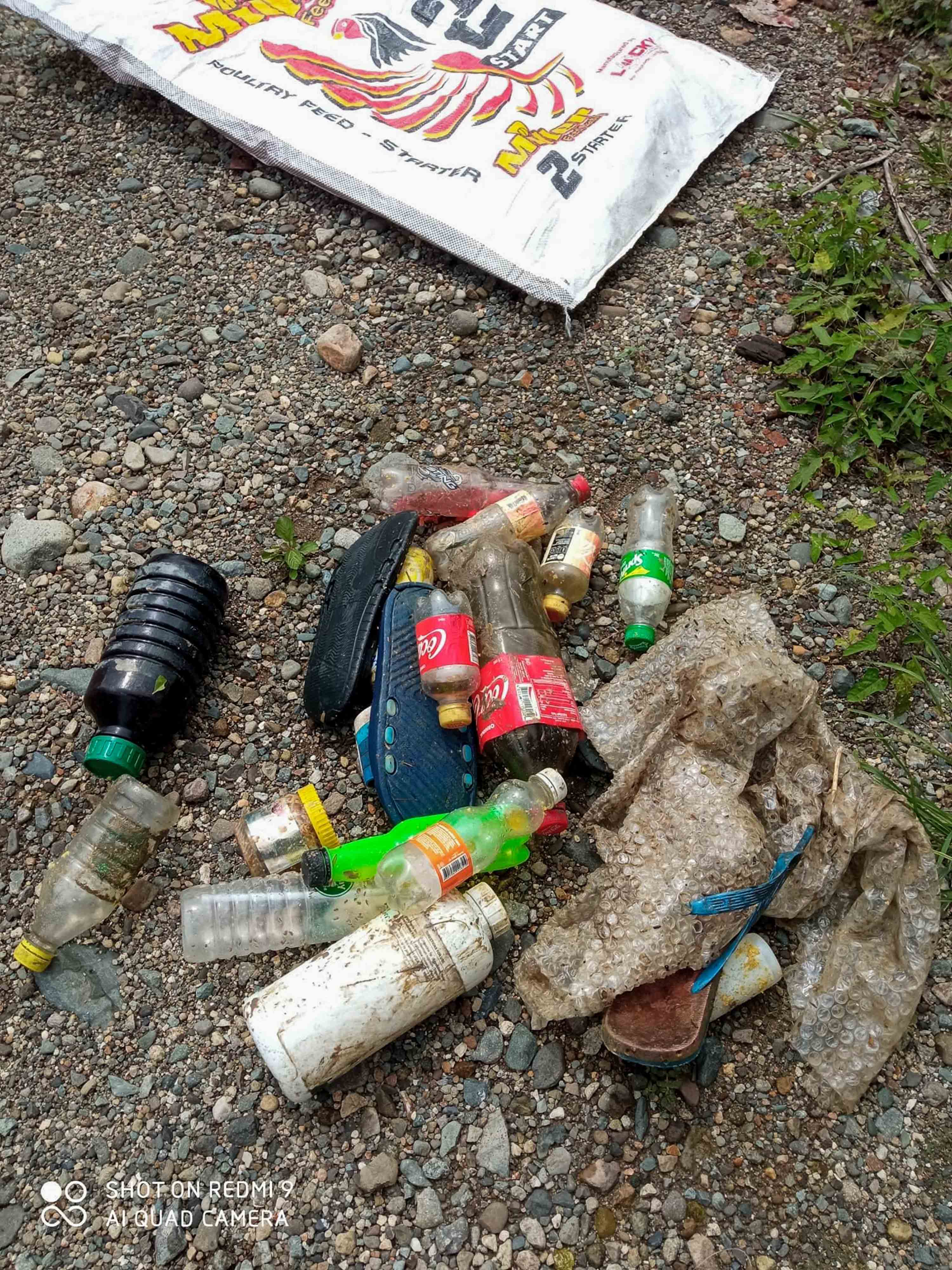 Plastic polluting rivers in the Philippines include the Pasig River, Tullahan River, Meycauayan River, Pampanga River, Libmanan River, Rio de Grande River, and Agno River.

Miñon said people of Romblon, especially the youth, must "do something to prevent our rivers from being listed as the most polluting rivers."
In August, ZWY-Romblon member Jerome Gacu came up with a "river floater" that aims to collect plastic waste floating in rivers.

Gacu, a civil engineer in his early 20s who is taking up a master's degree in Water Resource Specialization, consulted another engineer and both came up with floaters made up of recycled plastic.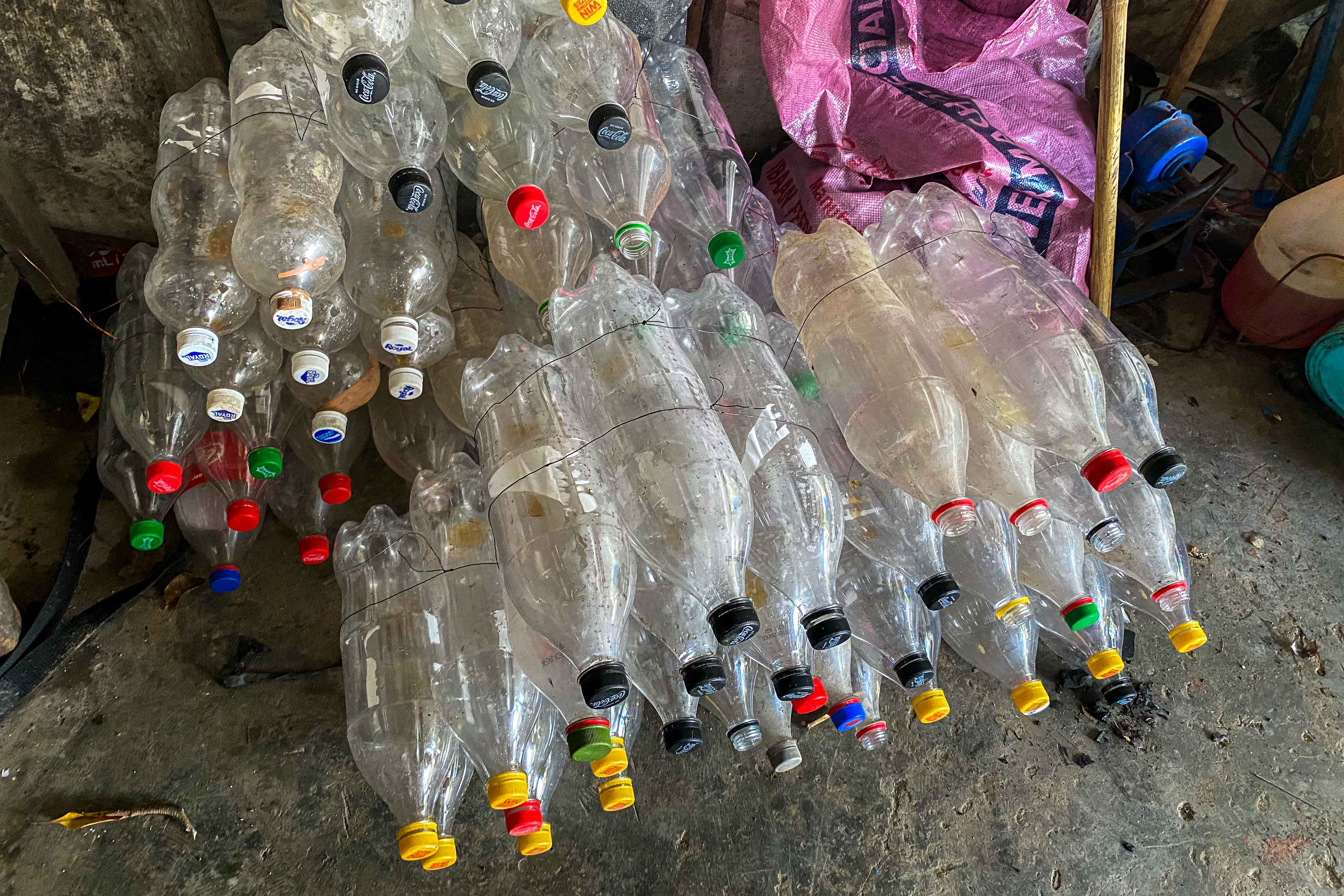 "We used at least 200 1.5-liter plastic bottles to make an eight-meter prototype of the river floater and installed it in a small river," said Gacu.

He said that they are in the process of "waste characterization" to determine "what kinds of plastic waste are in our rivers and end up in  our ocean."

They are also gathering data to help "improve the design of the river floater and make it more efficient and effective."

Gacu and other youth environmental advocates in Odiongan are now collaborating with various village councils for the production and installation of river floaters.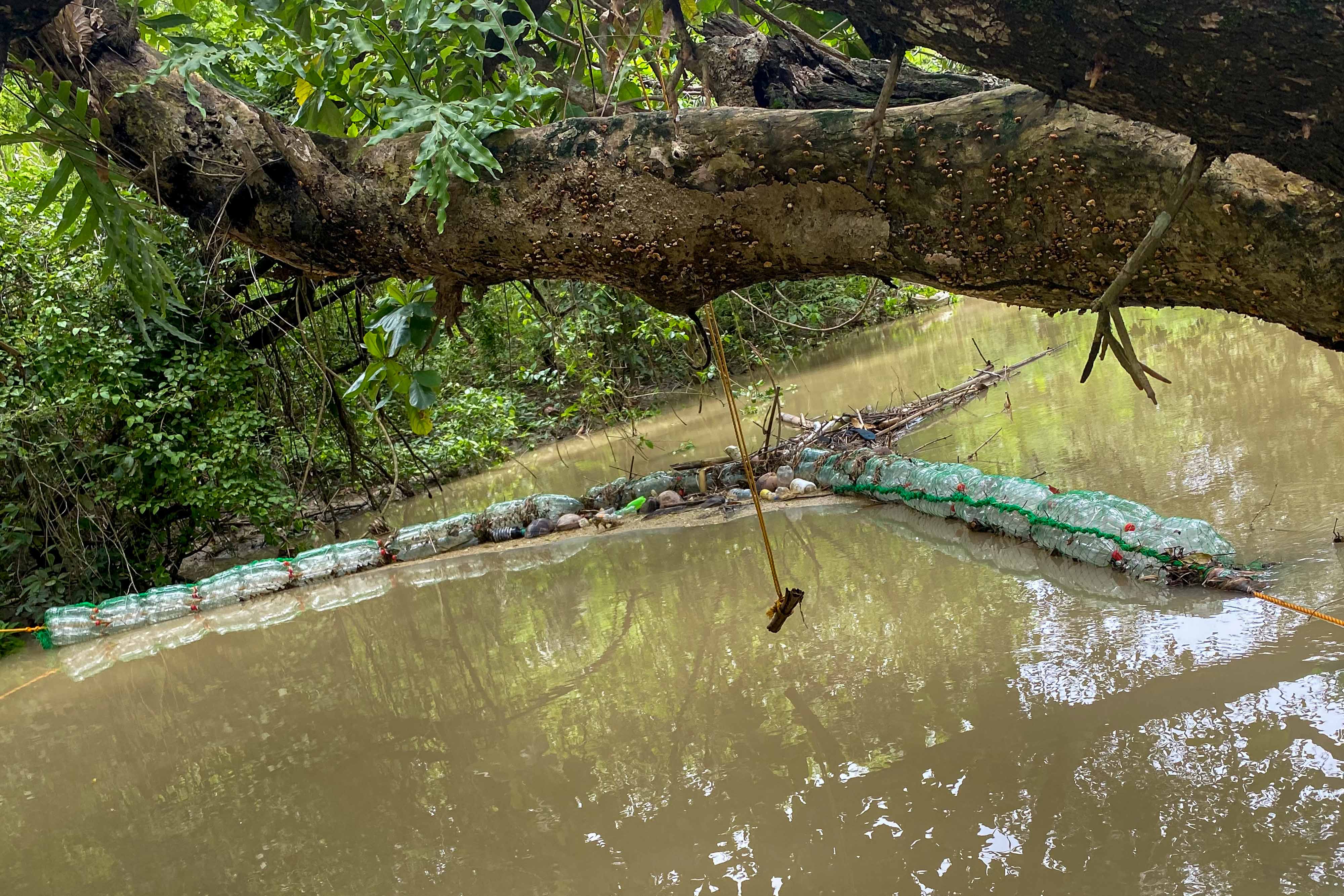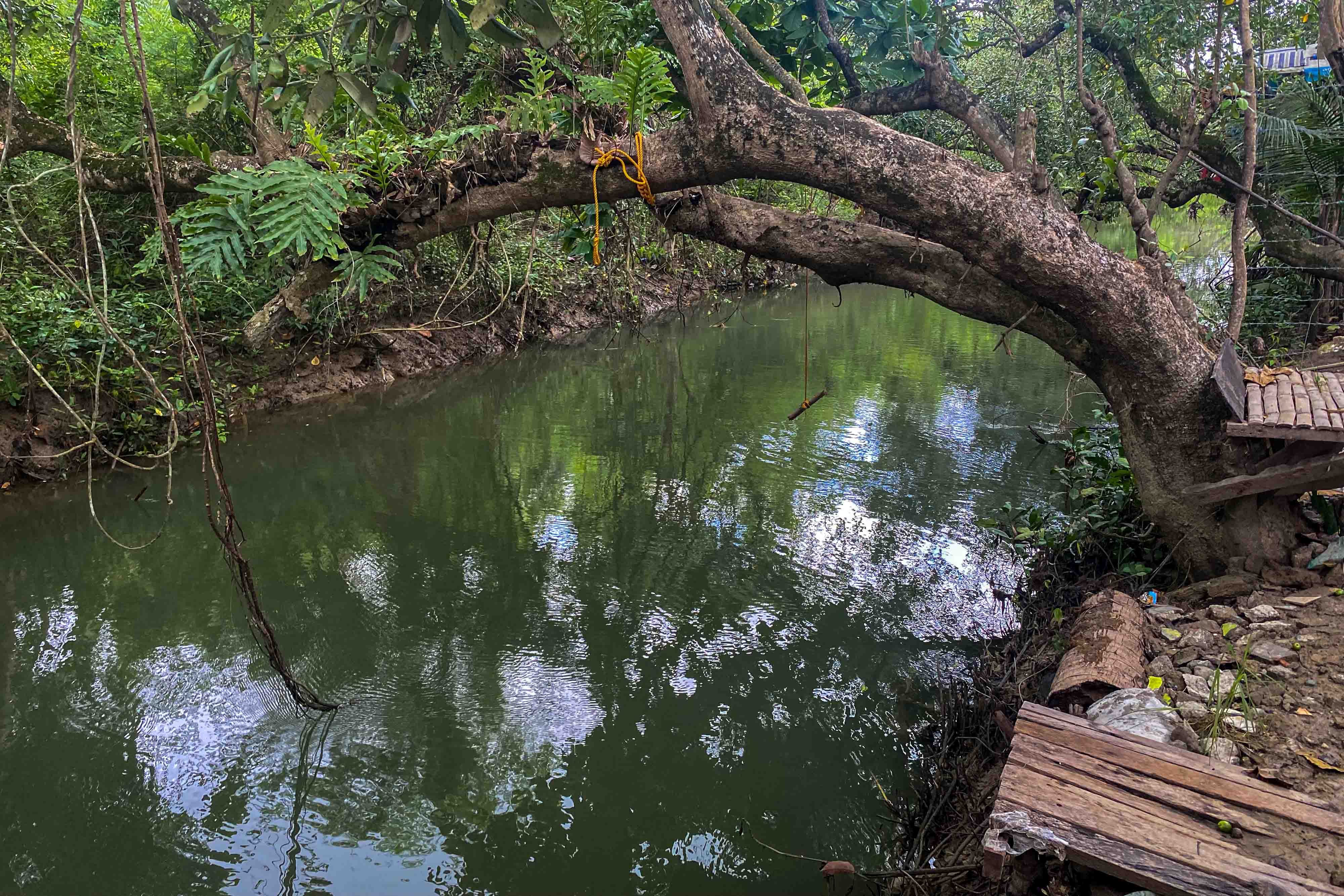 In a recent report, Greenpeace noted that global production and consumption of plastics have increased dramatically since the 1950s.

In 2020, global plastic production reached 367 million metric tons, up from 359 million metric tons in 2018.

Greenpeace said if business as usual continues, "industry estimates predict that plastic production could double by 2030-2035 and triple by 2050, in comparison to 2015."

Rodne Galicha, executive director of Living Laudato Si Philippines, said while communities are doing their part to protect the environment, "companies must phase out all single-use plastic."

He said plastic pollution "must end at the source," adding that companies must stop producing unrecyclable or hard-to-recycle plastics.

Galicha urged the Philippine government to improve the country's waste management systems and implement policies that would make big polluters accountable.

As for the young people of Odiongan, the battle against plastic waste pollution is "a mission" that they chose to take "if we want a better and brighter future," and a colorful sunset.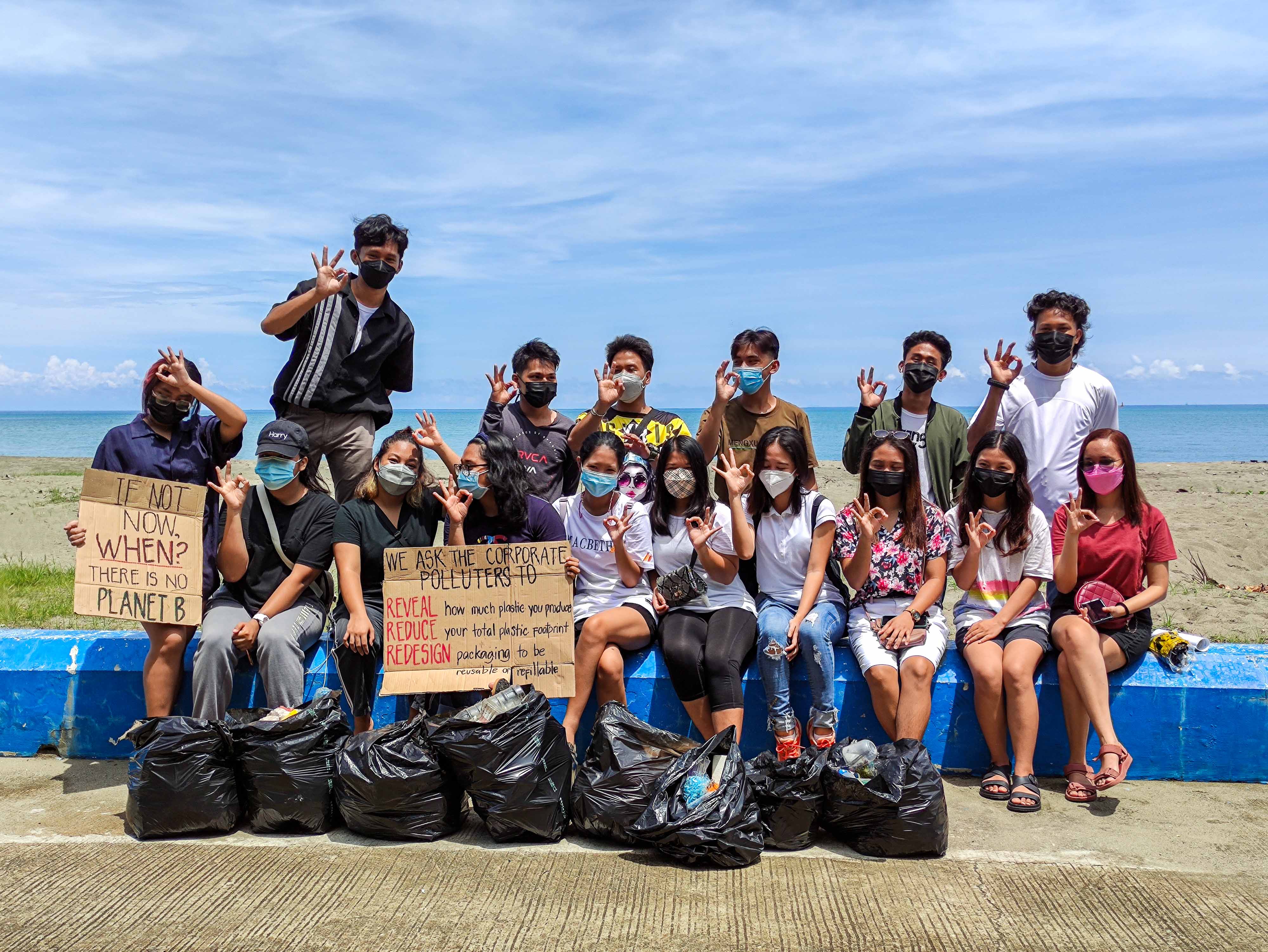 Members of the Zero Waste Youth Romblon collect plastic waste along the shoreline of Odiongan town in Romblon province. (Photo supplied by Zero Waste Youth Romblon)
Members of the Zero Waste Youth Romblon collect plastic waste along the shoreline of Odiongan town in Romblon province. (Photo supplied by Zero Waste Youth Romblon)