Seeking justice and hope amidst battle against human trafficking in Vietnam
Rebuilding lives and tackling the root causes of human trafficking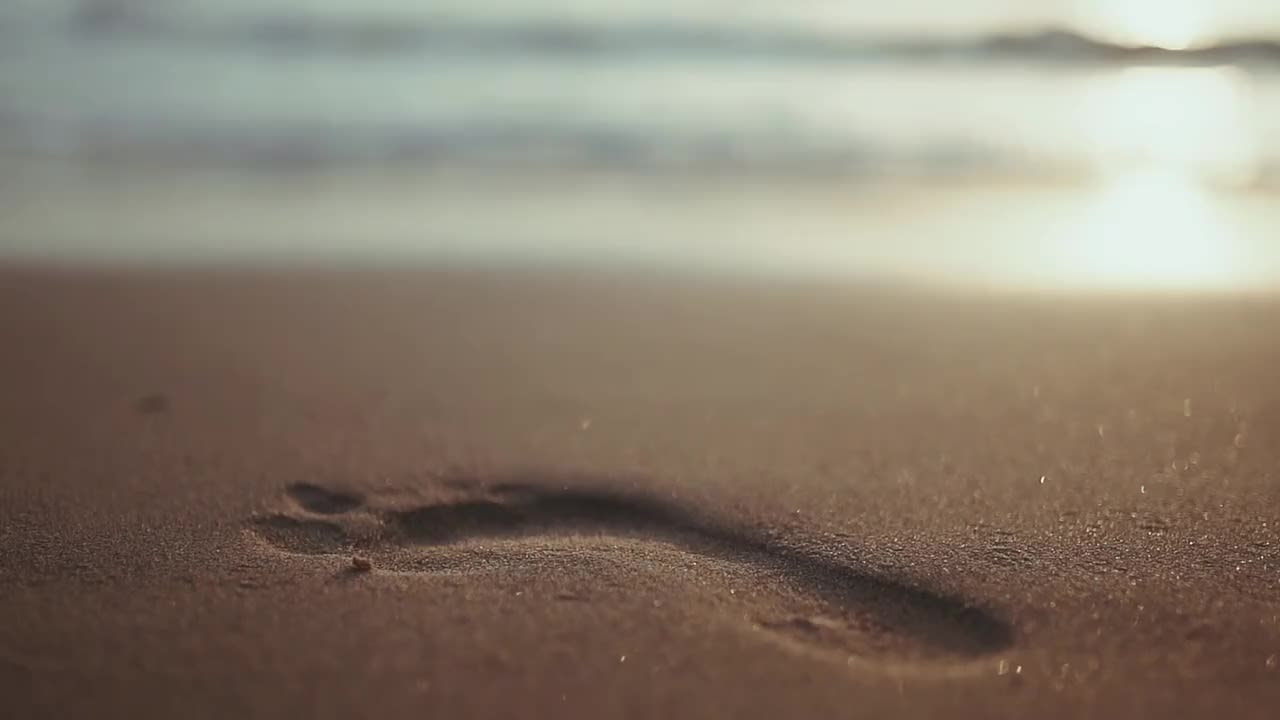 Video by cottonbro studio via Pexels
Video by cottonbro studio via Pexels
*Names have been changed for security and privacy reason
She paused her corn grinding, casting a watchful eye over her children as the sun's golden hues bathed the rugged mountains of Hà Giang province in northern Vietnam.
This serene moment masked the troubling tales she was about to unveil – stories of family members ensnared in the clutches of human trafficking.
"Our world is saturated with fear and peril. It's an eerie reality we can't evade," said the 34-year-old woman, a member of the indigenous Hmong community.
Eight years ago, her 25-year-old niece Xinh* vanished from their lives in Lũng Táo, a quaint village bordering China. During the 2015 Tet holiday celebrations, Xinh was abducted by unknown assailants.
Days blended into uncertainty as her family scrambled to trace her steps. Weeks later, they learned that Xinh had been sold to a Chinese family, forced into surrogate motherhood.
In early 2020, Xinh was granted a temporary respite to visit her parents in Vietnam. By then, she was already married to a Chinese man and a mother of three.
Xinh wasn't the sole victim in Mi's family to suffer at traffickers' hands.
Residing about three kilometers from Đồng Văn town's center, Dà, a 42-year-old father, and husband to Mi's sister, grappled with the disappearance of their daughter.
"Nearly five years now, since she slipped from our grasp. The police tried, but hope remains elusive. She's vanished, like smoke dissipating in the air," said Dà.
Dinh, Dà's daughter, vanished at 16. Married at 15, she became a victim of domestic violence, leading to divorce.
After her failed marriage, Dinh, along with her uncle and cousin, devised a plan to seek work in a doll factory in China, escaping the grip of poverty.
Upon entering China, Dinh's uncle ended up imprisoned after a fight, leaving Dinh and her cousin abandoned and vulnerable.
According to Dà, the girls fell victim to a criminal group that forcibly separated and sold them. "The two girls were imprisoned, as if trapped in a cage," lamented Dà.
Months later, the cousin returned to Vietnam, but Dinh's whereabouts remained unknown. Later revealed, Dinh was sold for 300 million VND (US$13,200) to an unknown group or individual.
"We don't know what to do for now. Perhaps as she grows older, she will find a way to call home," said Dà.
The tragedy has impacted the lives of Dinh's sisters, especially the youngest Mây. She is allowed to hang out with her friends in the nearby schoolyard but "she is not allowed to go farther without us," said Da.
Mây has ceased attending school. Her father holds onto the fear that she might disappear like her sister or be tempted by young men from the village, potentially resulting in an early and forced marriage.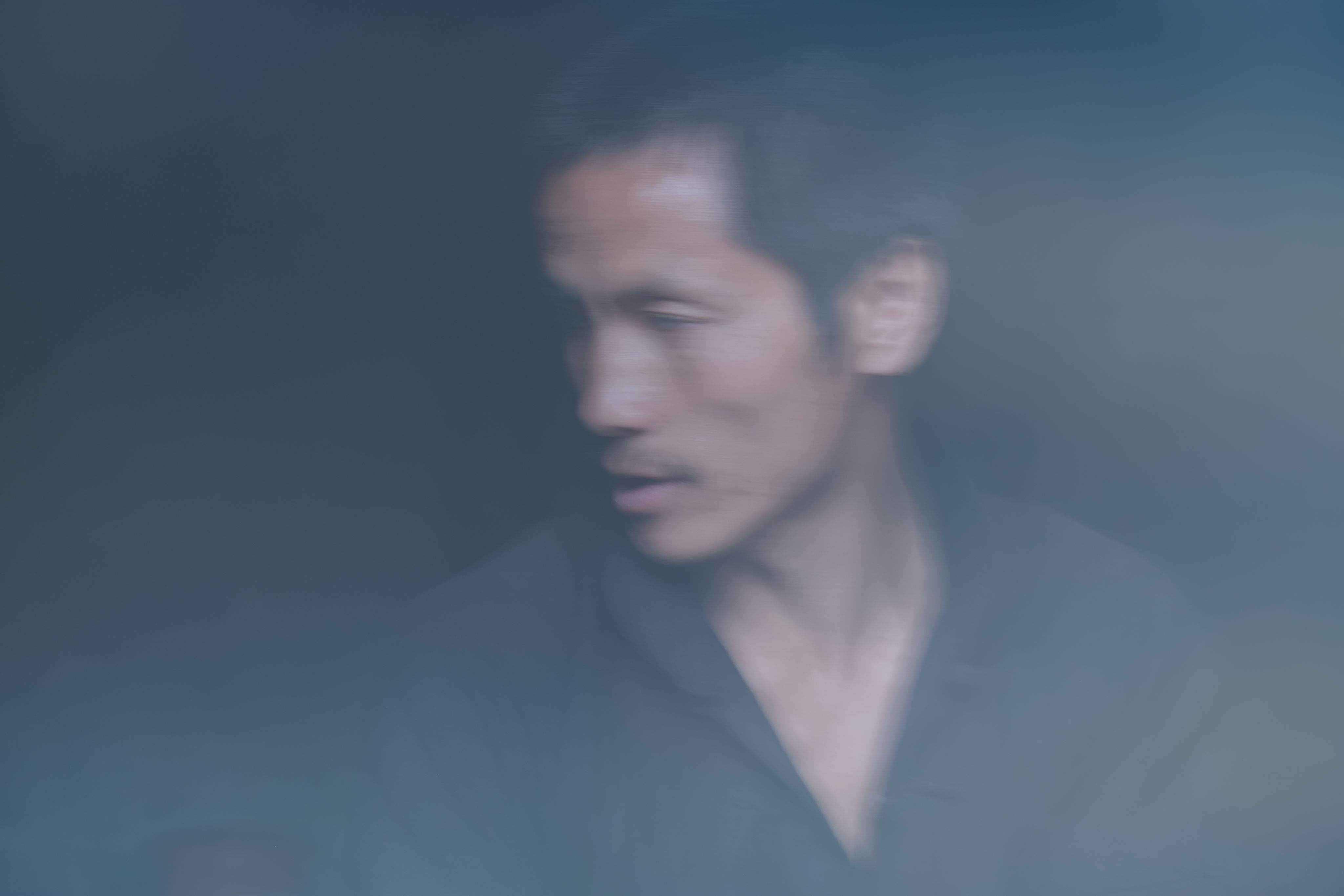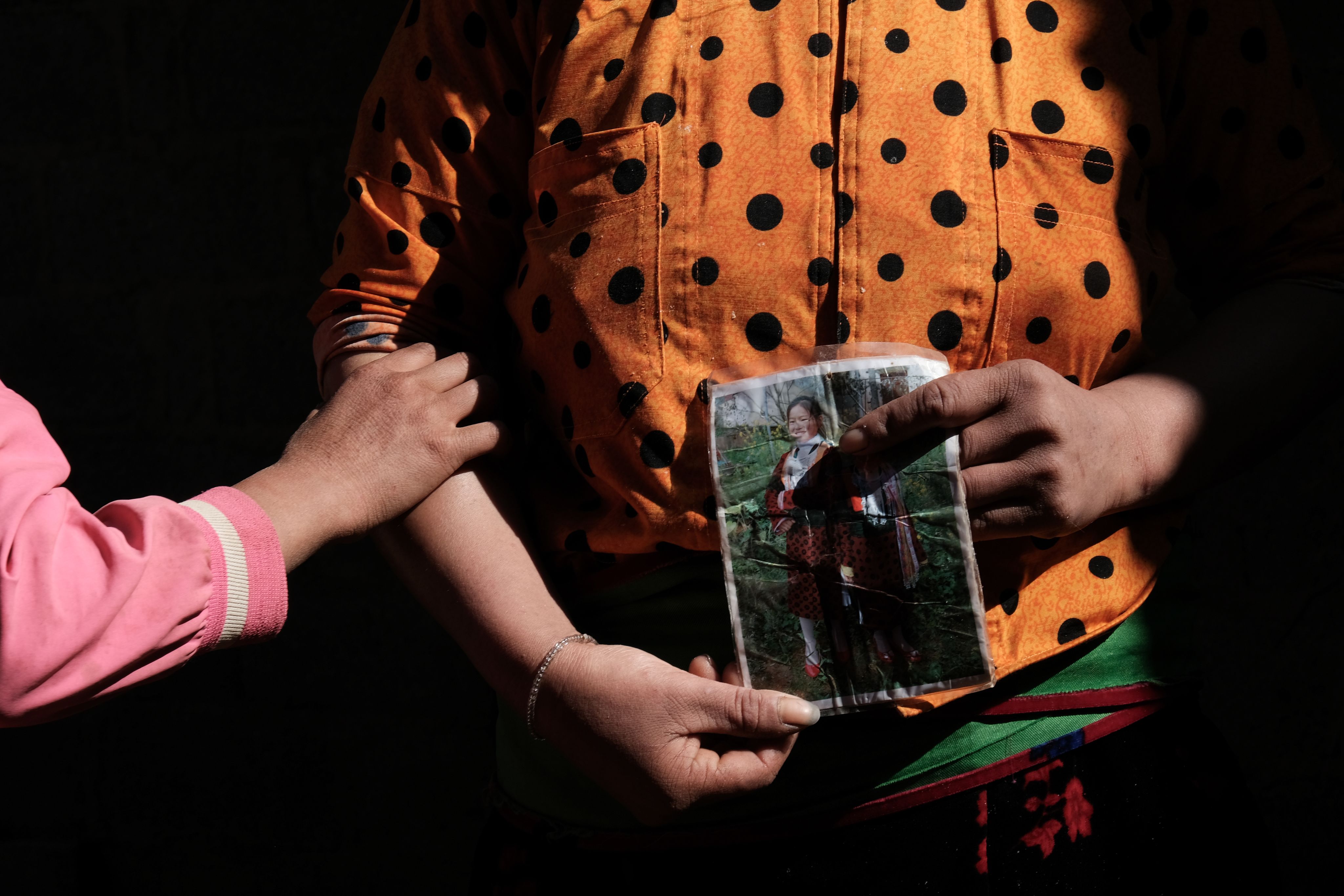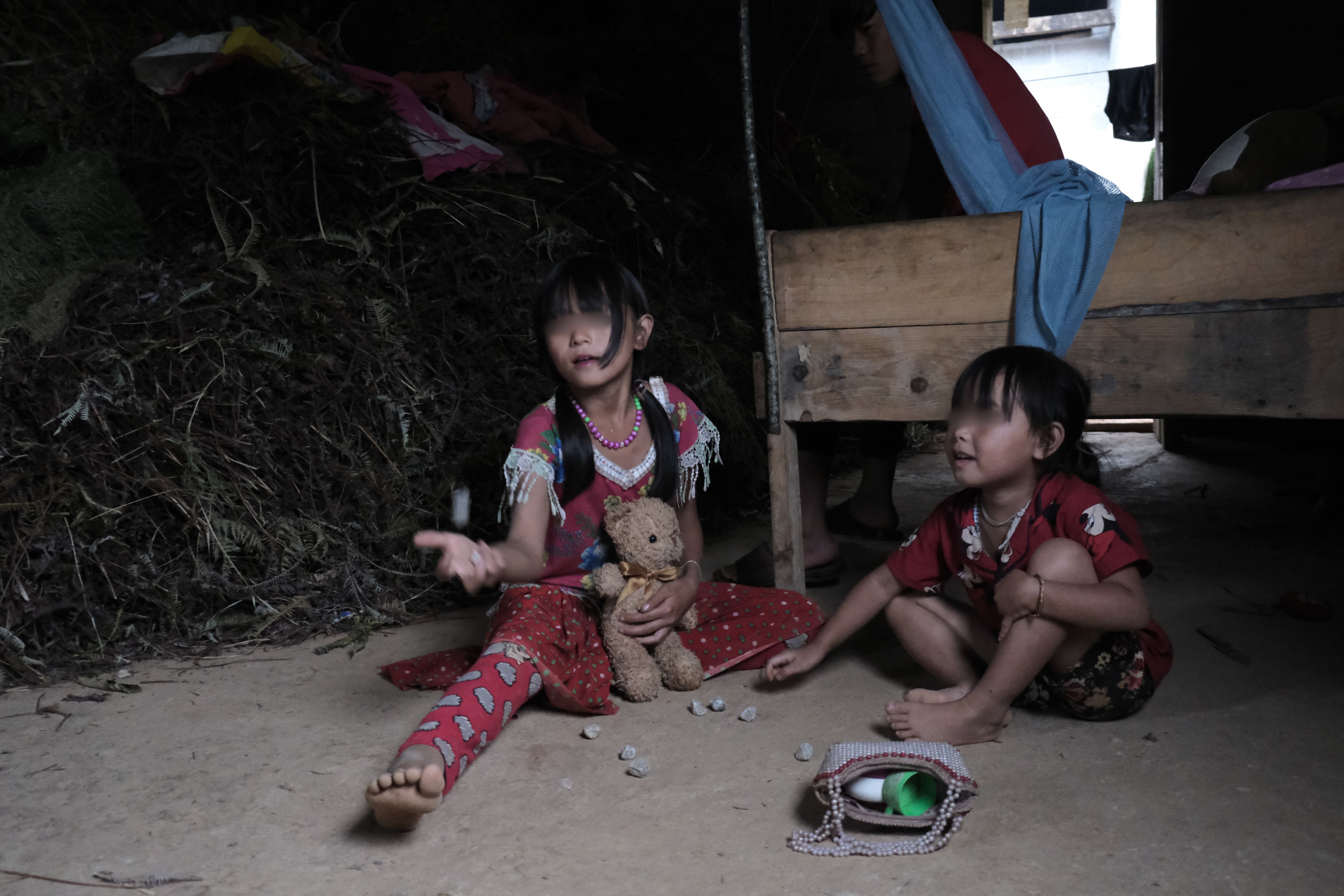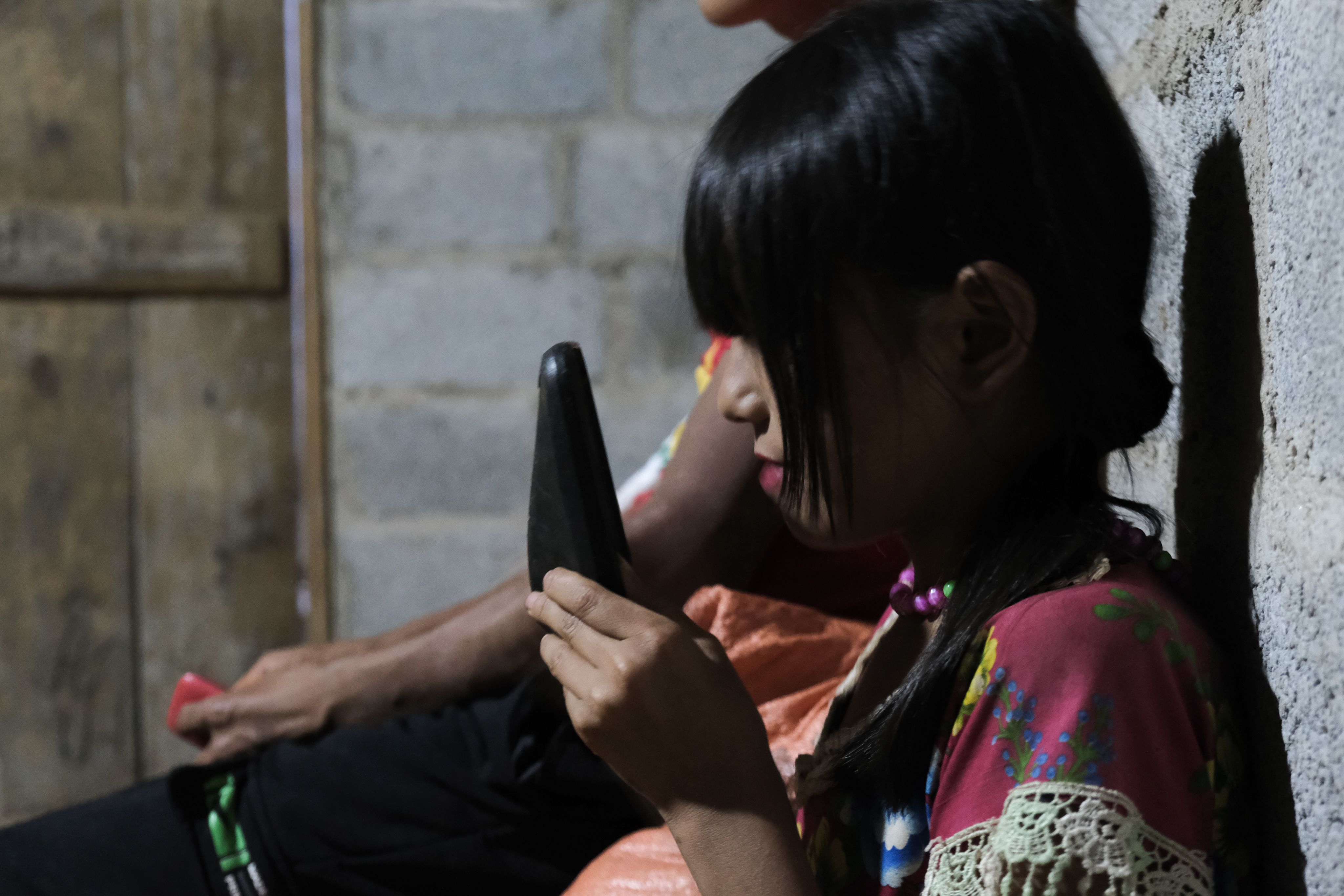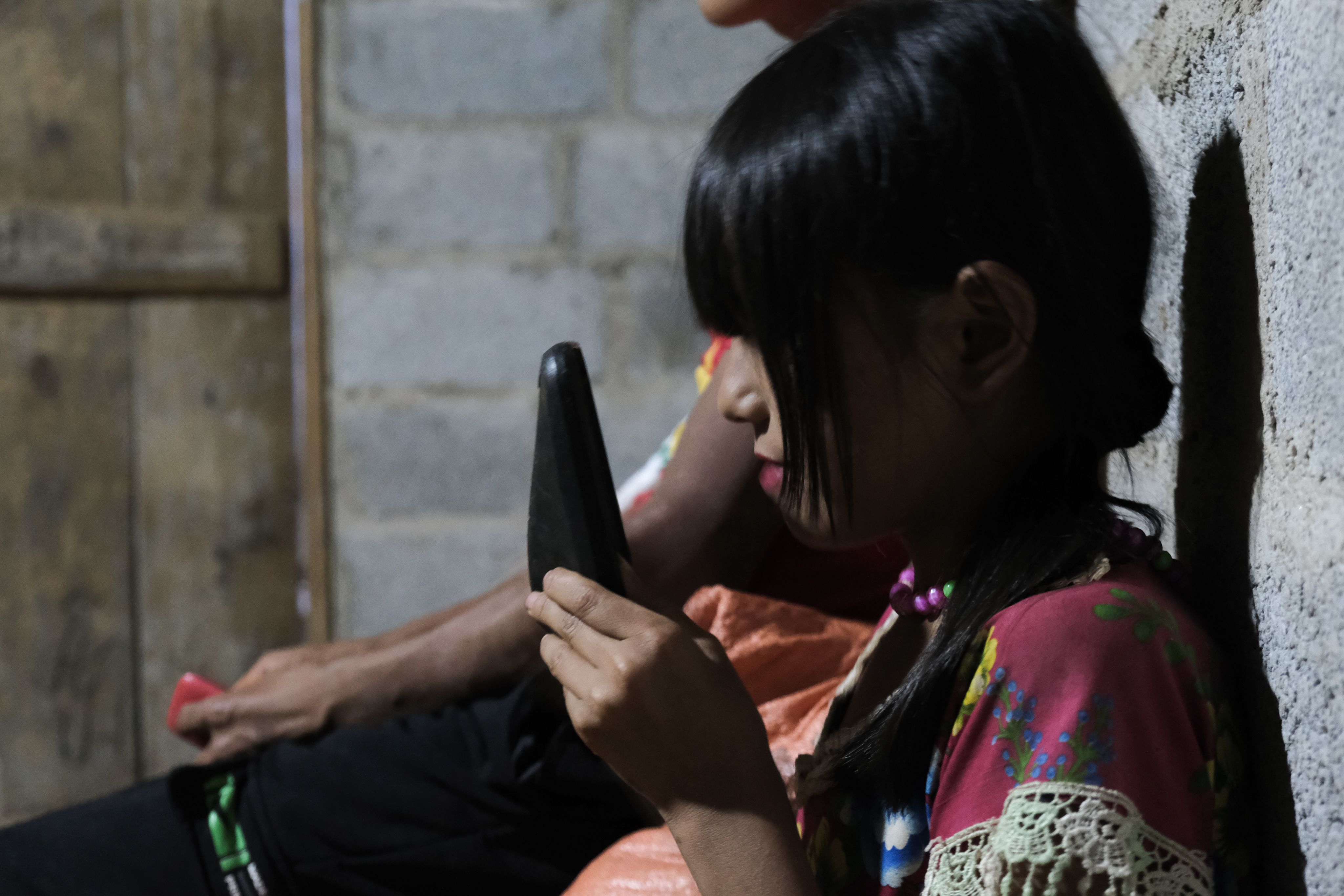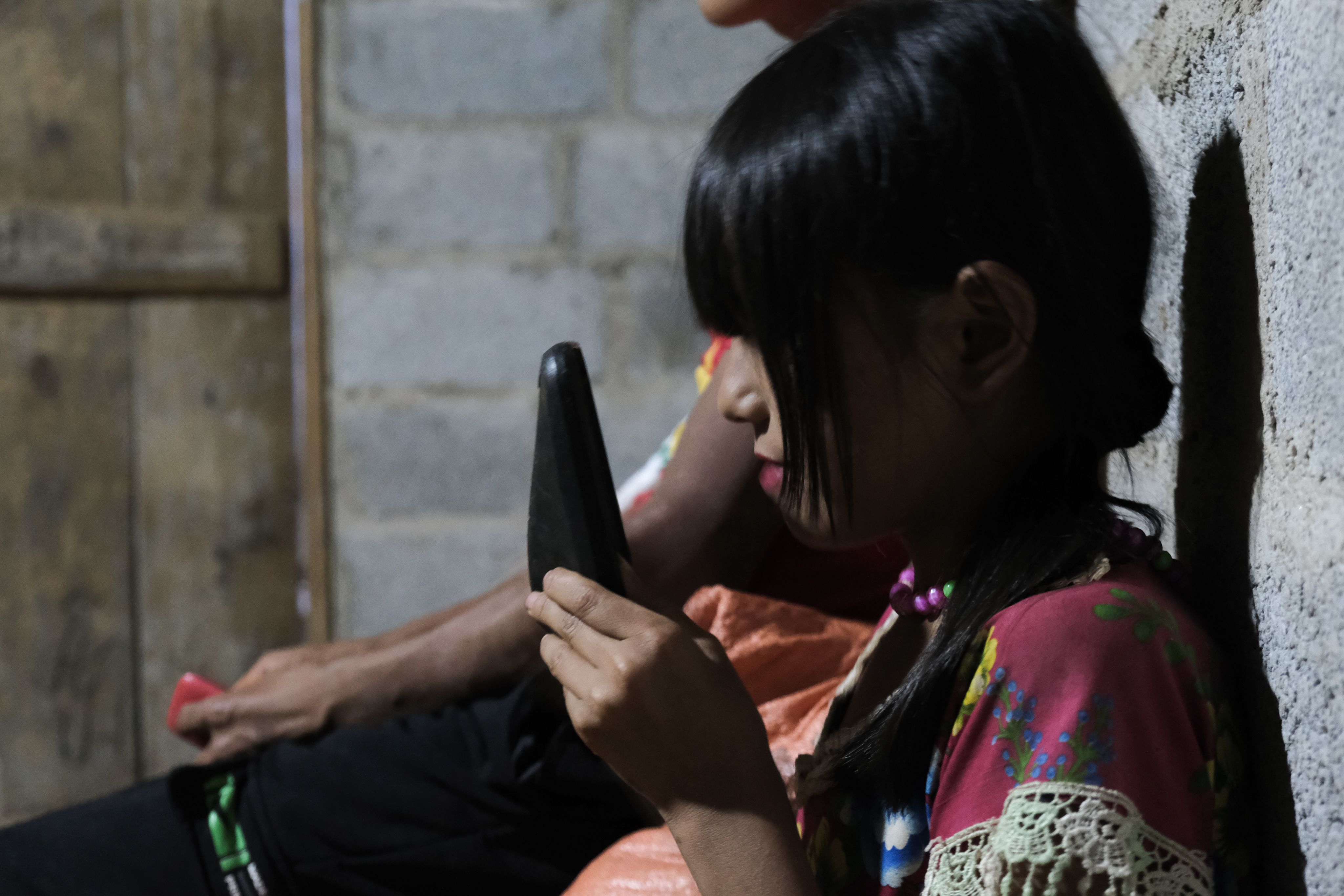 In many Indigenous communities in Vietnam, access to education among girls remains limited, further deepening their disadvantages within the family structure.
Knowledge about trafficking isn't widespread or emphasized in remote villages, leaving them ill-equipped to recognize the methods employed by traffickers and the potential hazards that come with it.
Battle against human trafficking
In the tapestry of Southeast Asian countries, Vietnam's landscape has concealed a sinister secret for over a decade and a half: the scourge of brutal human trafficking.
Predominantly targeting women and children, this cruelty has evolved over time.
Michael Brosowski, co-founder of the Blue Dragon Children's Foundation – a Hanoi-based nonprofit rescuing and aiding trafficking victims – stated a significant number hail from ethnic minority groups in the border region spanning 1,279 kilometers in Northern Vietnam adjacent to China.
Most are trafficked to China for coerced labor and forced marriages, constituting 71% of cases. Others involve sexual exploitation and prostitution.
As of August 2023, the Foundation rescued over 1,300 from "slavery" and 1,080 from "trafficking," reuniting 2,200 children and young adults with families.
The organization has facilitated educational and training programs for more than 6,000 children and teenagers in Vietnam to provide "a brighter future" and serve as preventive measures to safeguard young people from falling victim to human trafficking.
Blue Dragon identifies young individuals in crisis – homeless or in slavery – and helps them recover from their trauma through various programs. Subsequently, the organization seeks or creates educational opportunities for them.
"This might mean schooling, extracurricular activities, training, university… Whatever is needed, we will find a way," the group stated.
Before the pandemic, Blue Dragon primarily focused on rescuing Vietnamese women and girls trafficked into forced marriages in China.
However, the Covid pandemic brought about a noticeable surge in cases involving men and boys trafficked into forced labor in Cambodia, as well as women and girls trafficked into brothels in Myanmar and other Southeast Asian countries.
In June 2023, Brosowski mentioned that one of the challenges faced by the organization is the "complexity" of collaborating with authorities across various countries, each with "distinct legal systems and issues".
"It is a significant challenge to get cooperation with authorities in different countries," he said.
'No Single Approach'
Blue Dragon has represented 181 individuals in legal battles. While focusing on aiding the victims, the organization also advocates for strengthened law enforcement.
So far, it has already trained 6,387 government and police officials on anti-trafficking and child protection.
The group is also instrumental for the passage of three national laws and reforms aimed at addressing human trafficking.
Many of the cases the group handles are "complex and sometimes dangerous," a challenge that requires a combination of expertise, resilience, and unwavering dedication.
Brosowski admitted that there is no single and one-size-fits-all approach in combating the crisis.
He said Blue Dragon adopts a comprehensive "cluster" approach to address the root causes of human trafficking in specific areas.
This multi-pronged approach involves "prevention," "rescue," "law reform," and ensuring that justice is served. This strategy is tailored to local needs and is implemented by local authorities and community partners whenever feasible.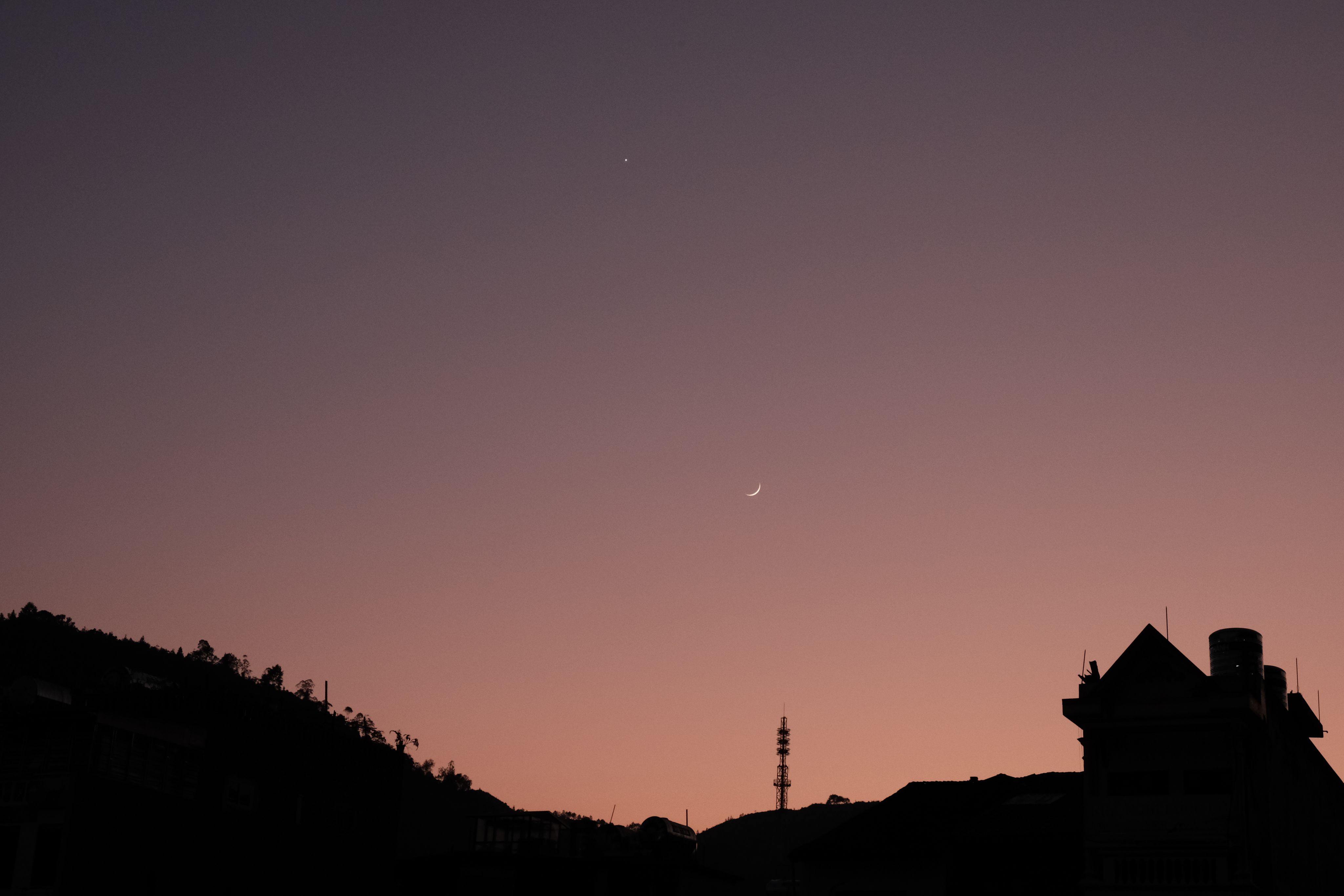 Brosowski stated that single solutions "are all good things, but as standalone activities, they're not going to make a substantial impact on the prevalence of human trafficking".
"Together, as an integrated cluster of activities, all of those actions might be very powerful," he said.
Experts agree that there is a limit to what non-government organizations, like Blue Dragon, can do. Governments and nations in the region must act to implement and enforce comprehensive policies to combat human trafficking that has been affecting the lives of the poor and vulnerable.