The effect of COVID-19 on international order
Beijing is trying to spin the story to the world that its authoritarian model is curtailing the virus,
but the opposite is true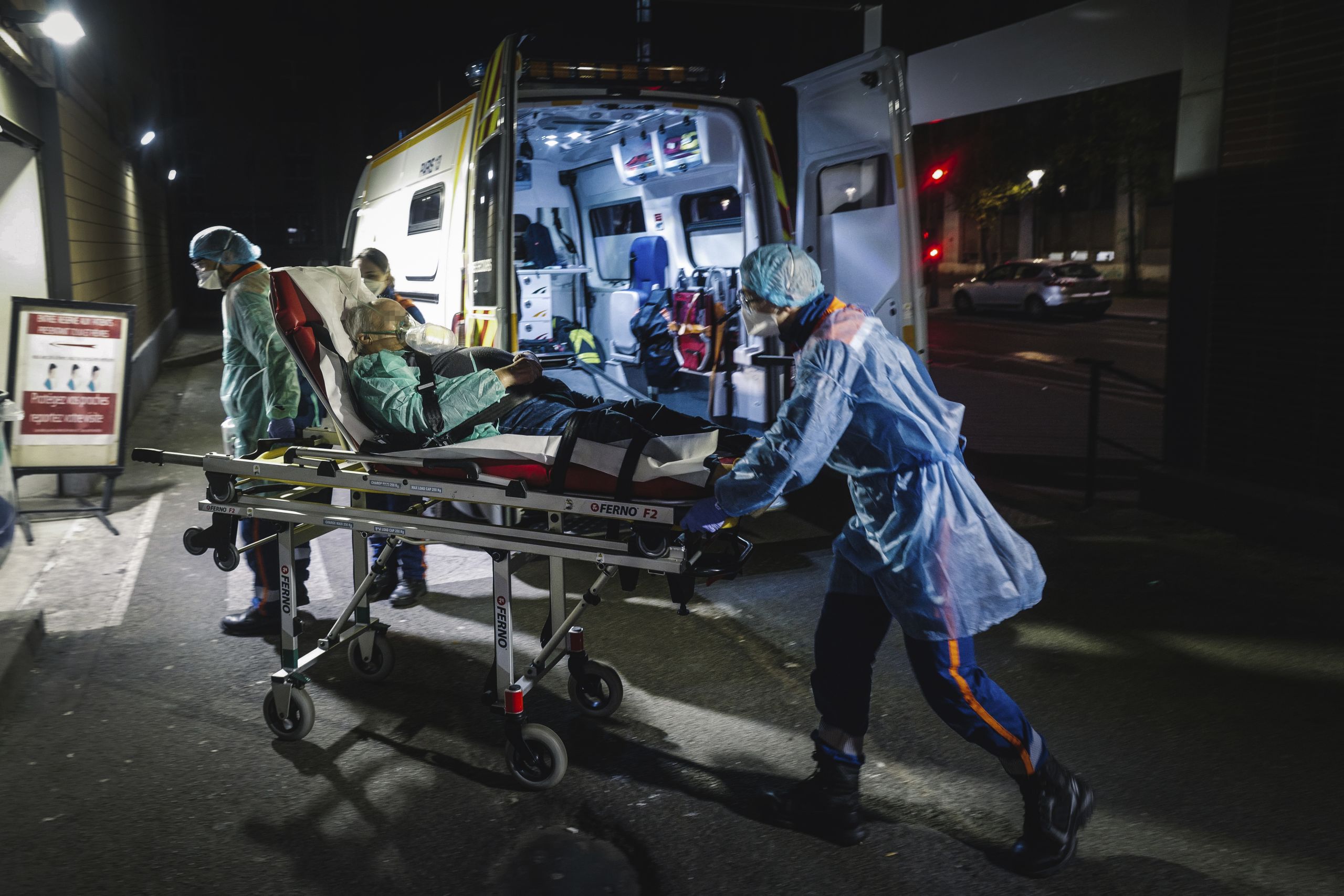 French first aid workers from the Protection Civile Paris Seine push a male patient on a gurney, suspected of being infected with COVID-19, into a hospital, as Paris and the rest of the nation experiences a coronavirus outbreak on April 3. (Photo by Lucas Barioulet/AFP)
French first aid workers from the Protection Civile Paris Seine push a male patient on a gurney, suspected of being infected with COVID-19, into a hospital, as Paris and the rest of the nation experiences a coronavirus outbreak on April 3. (Photo by Lucas Barioulet/AFP)
China's failure to stop the new coronavirus, COVID-19, its related lies and failure to fulfil related supply contracts for medical equipment, will have a negative effect on its attempts at cooperation with other countries, and in particular on its status as a trustworthy economic trading partner.
Countries in future will seek to acquire secure supply lines for not only emergency medical supplies in case of a future pandemic, but for other emergencies including those that might include international shipping disruptions. This will lead to more tariffs, subsidies, and non-tariff barriers in order to support local strategic and essential industries.
At the same time, the pandemic will cause voters to demand greater public health expenditures, both to nationalize public hospitals that shut down during the pandemic, and to build up pandemic and other emergency medical strategic stockpiles.
While the pandemic will cause voters to demand more economic independence and health preparedness, there will be increased awareness of China as an overall threat, and so China-focused defense spending will also increase.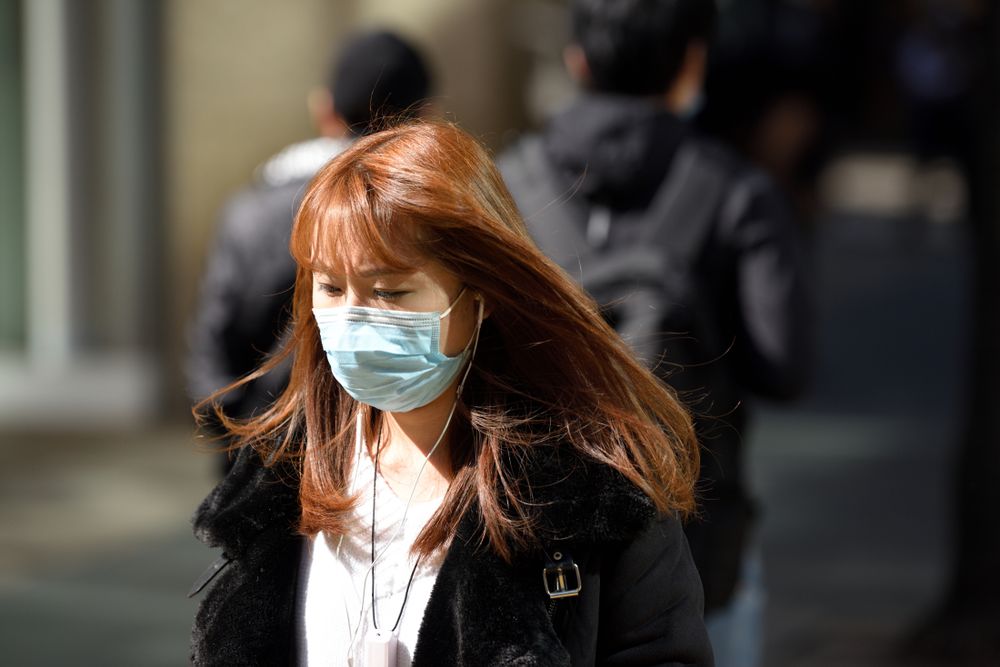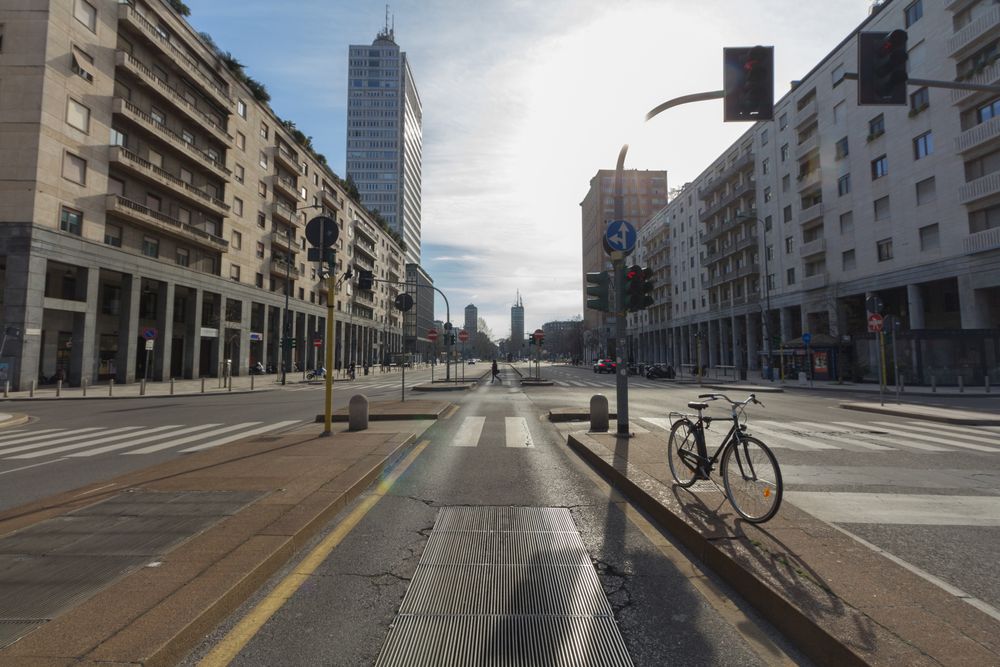 An empty Victor Pisani Street in the lock-downed city of Milan, northern Italy. (shutterstock.com photo)
An empty Victor Pisani Street in the lock-downed city of Milan, northern Italy. (shutterstock.com photo)
China's underreporting of COVID-19 cases
The virus has killed approximately 69,500 people (as of April 6), and that number could reach into the millions by the time the disease runs its course. Excluding China, the three European countries of Switzerland, Italy and Spain have been hardest-hit on a per-capita basis. This will likely change as the disease spreads into developing nations, which have far worse health infrastructure.
New confirmed COVID-19 cases are doubling in most countries every 2-4 days. There are currently about 1.2 million confirmed cases worldwide, with the U.S., Italy and Spain the hardest hit, though evidence indicates that China is underreporting its own numbers.
According to the South China Morning Post: "More than 43,000 people in China had tested positive for COVID-19 by the end of February but had no immediate symptoms, a condition typically known as asymptomatic, according to the data. They were placed in quarantine and monitored but were not included in the official tally of confirmed cases, which stood at about 80,000 at the time."
Asymptomatic cases streamed out of China to every part of the globe when public health authorities were still relying on faulty World Health Organization (WHO) advice that there was no human-to-human transmission and the disease was not a pandemic.
Global authorities read temperatures at airports of people coming from China but did not enforce a 14-day quarantine. Asymptomatic and pre-symptomatic cases consequently got through.
By the time 14-day quarantines were imposed, it was too late.
Now entire economies are shutting down, including schools and workplaces.
Only Taiwan, Japan and South Korea managed to decrease new infections at the start. Each country has taken a different route, but overall in these East Asian democracies, border closures with China, bowing rather than shaking hands, and extensive testing, contact tracing, and school and work shutdowns have reduced the rate of new infections.
The international reaction to COVID-19 was too slow to stop the pandemic, but the toughness of that reaction is growing. In addition to travel restrictions, first and foremost between China and other countries, Europe's internal borders have been affected, and the U.S. has widely restricted travel, including to Canada and Mexico. Japan was forced to postpone the Tokyo 2020 Olympics until 2021.
Countries are turning inwards, shutting down their economies and limiting contact with the outside world. It seems to be working to stop the spread but will likely shave up to 5 percent from GDP growth in many countries in 2020.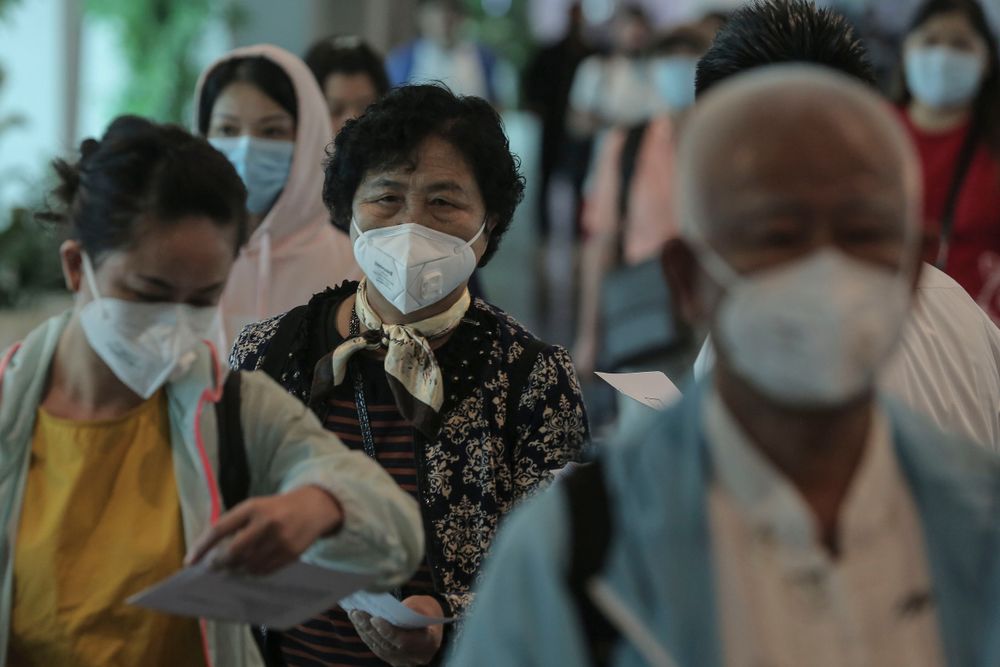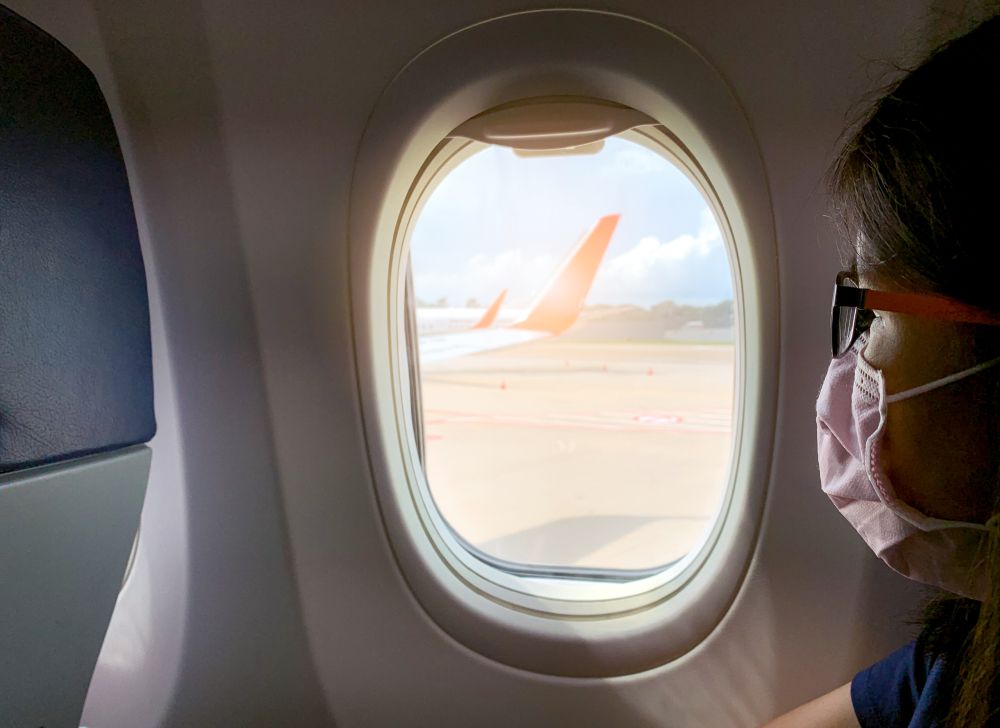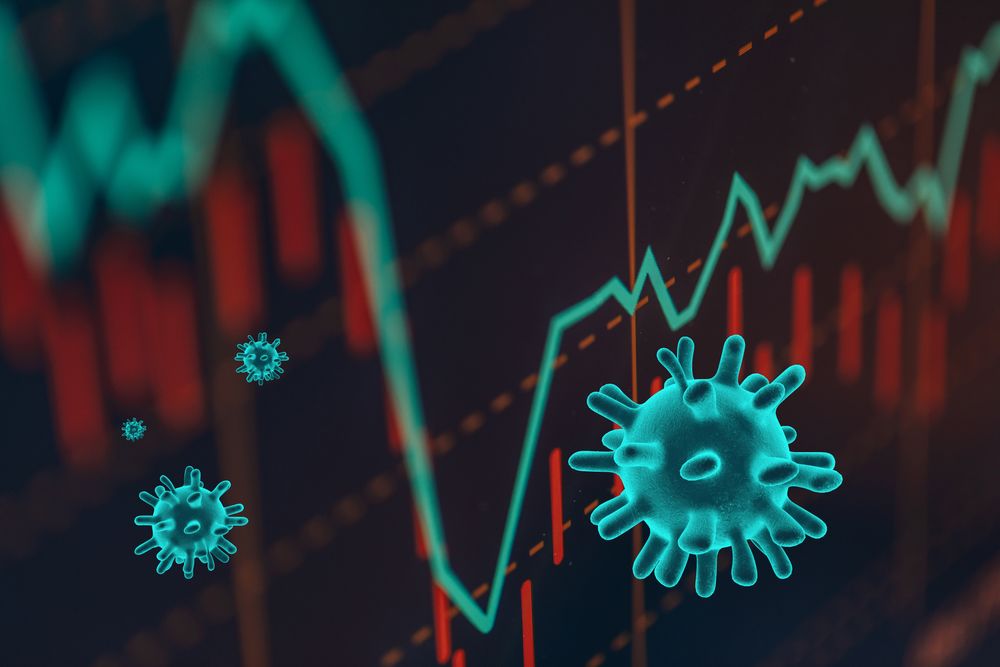 China's Culpability for COVID-19
China is rightly blamed for the pandemic and likely resultant global recession, both because it failed to close the facilities in Wuhan from which the disease most likely jumped the species barrier to humans, and because in response to the outbreak, rather than transparently eradicate it, the authorities denied and continue to deny the problem.
While China seeks to spin the story such that China's authoritarian model is credited with curtailing the virus, exactly the opposite is true. The Chinese Communist Party (CCP) allowed the virus to become a global pandemic when it could have been confined to the first outbreak around the fish market.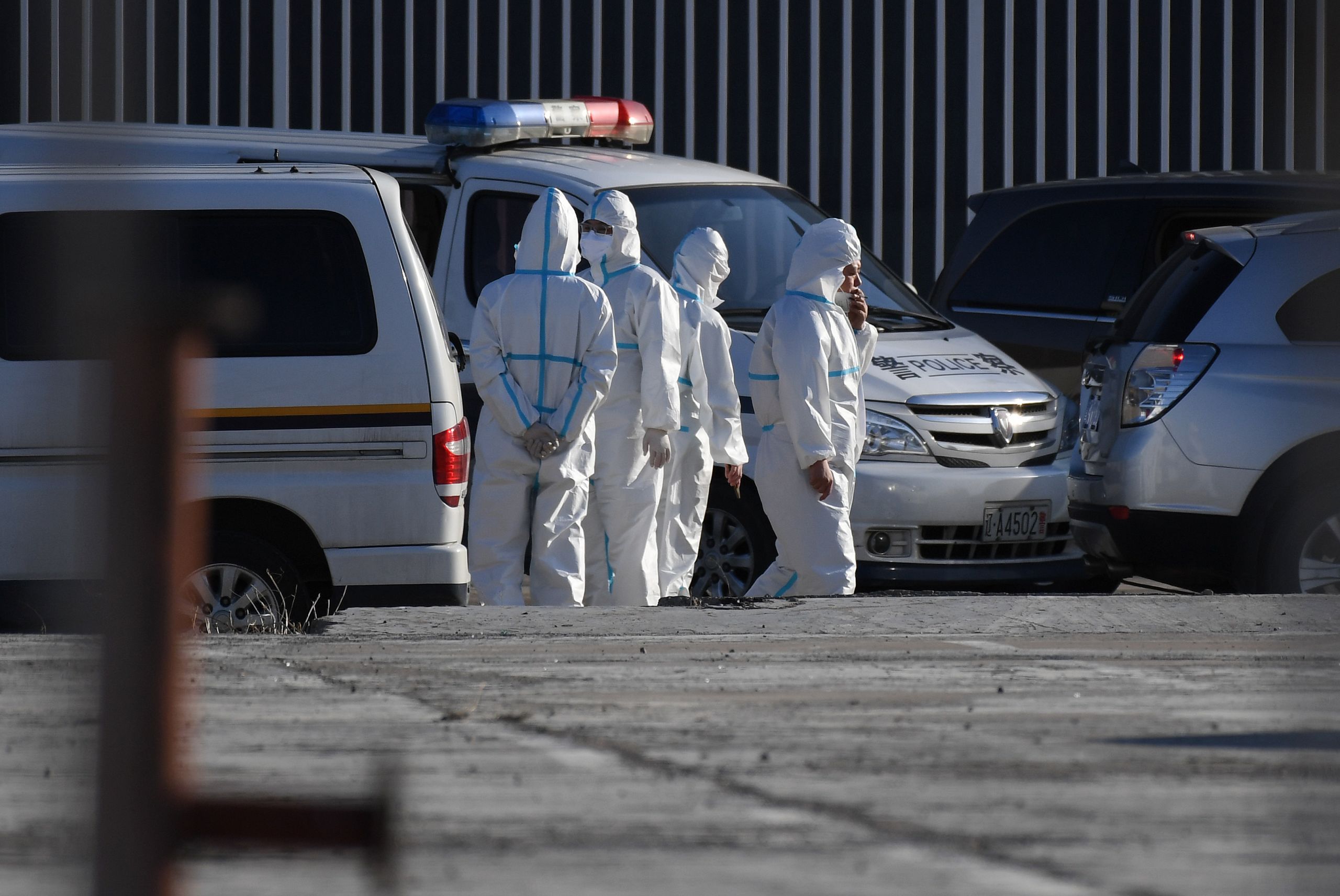 Instead of allowing doctors and epidemiologists to follow procedures set in place after SARS to ensure that China's politicians did not deny the problem again, Wuhan CCP officials stepped in and impeded alarmed medical professionals.
China's outbreak response failure allowed COVID-19 to become an epidemic in China, and then the world's failure to confine it to China allowed it to spread globally as a pandemic.
The CCP continues to deny the extent of the problem in China.
Today, China's official COVID-19 count is about 83,000, but director of the Epidemiology and Biostatistics Division of the University of Hong Kong School of Public Health Ben Cowling estimated that cases in China were 232,000 by Feb. 20. Even that is likely an underestimate. According to Cowling: "Likely that there were somewhat more than 232,000 infections by that date — these case definitions do not allow for persons with mild symptoms or with no symptoms (asymptomatic) to be counted as confirmed cases."
The WHO, which is under the influence of China, failed to advise the closing of borders, and so this was done piecemeal and the virus escaped to nearly every country in the world.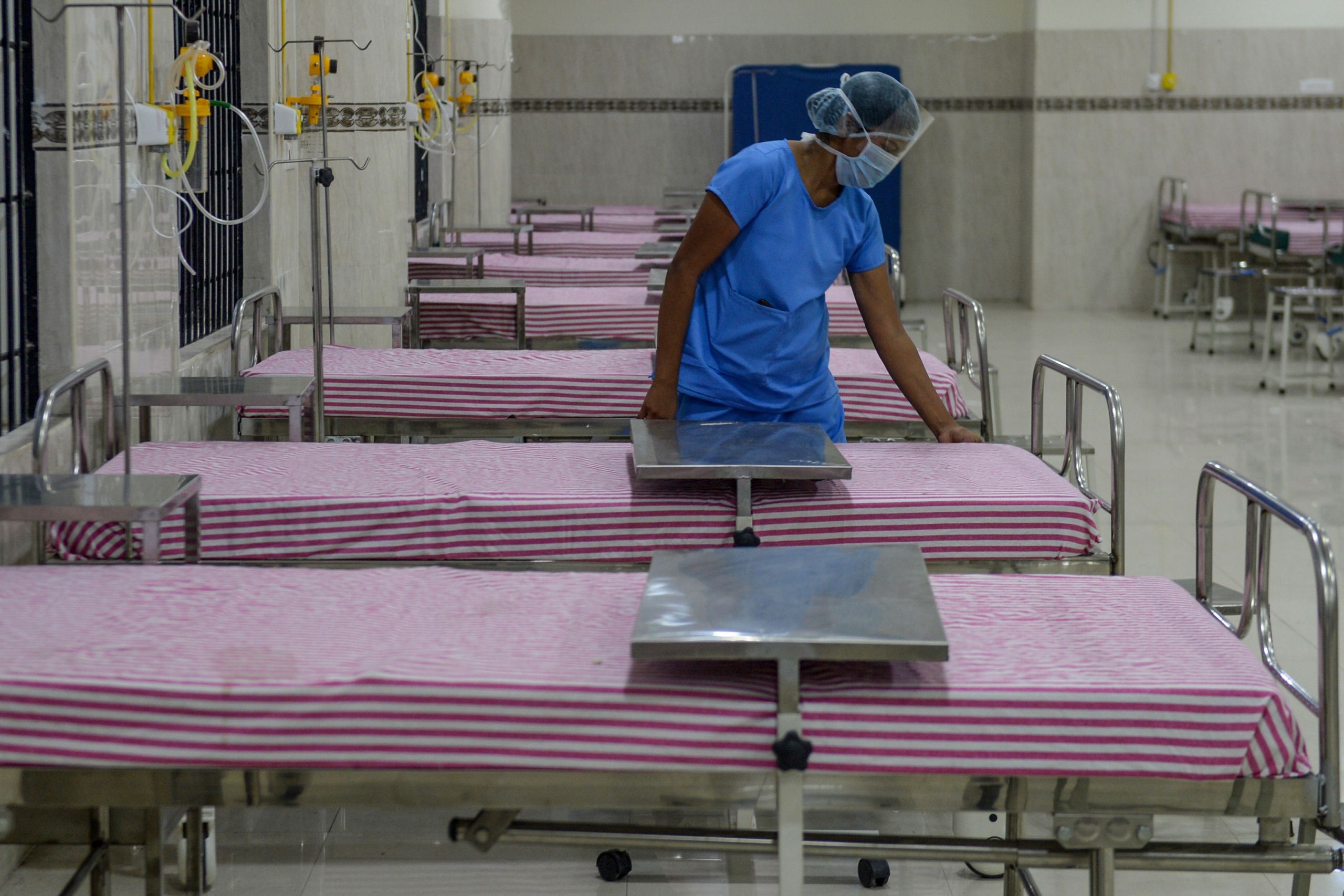 While individual governments are also culpable to their citizens for failing to take stronger action at the start, and for failing to have adequate emergency pandemic measures and supplies in place, China retains primary responsibility.
There are already legal arguments and court cases emerging to force China to pay for its negligence.
James Kraska at Harvard Law School argues that: "China is legally responsible for COVID-19 damage and claims could be in the trillions" of U.S. dollars.
These international cases will increase tension between countries as China has failed to follow international law in the past, for example in Philippines vs. China (2016), and is unlikely to voluntarily pay damages in any COVID-19 case. There is a possibility that some countries will seek to attach China's many assets abroad.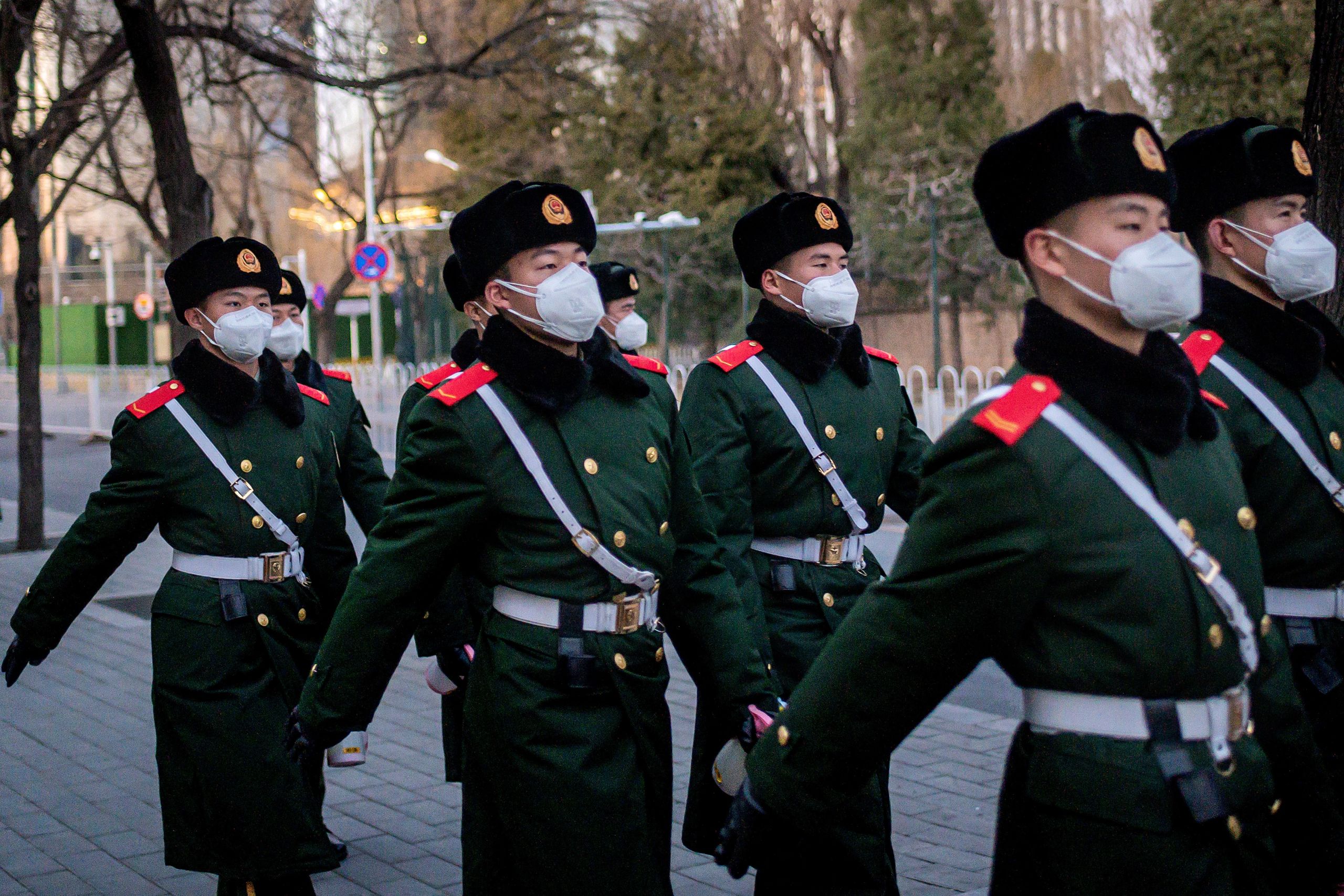 Those suffering from COVID-19 may also be ignored as their claims against China are subordinated into bargaining chips used to try and gain advantage in other negotiations, for example increased market access.
If regular citizens do not take control of their legal cases against China, they will likely have borne the brunt of the virus, while politically well-connected corporations reap the benefits of using potential litigation as a bargaining chip to be sold for pennies on the dollar.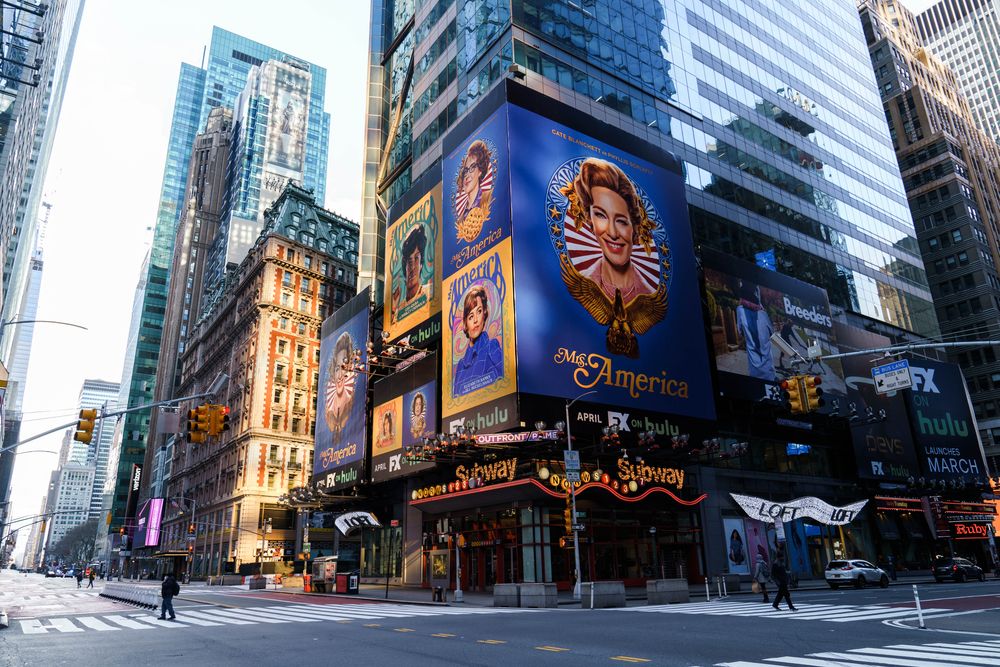 Empty streets of New York at Times Square 42nd street during the COVID-19 pandemic on March 26. (shutterstock.com photo)
Empty streets of New York at Times Square 42nd street during the COVID-19 pandemic on March 26. (shutterstock.com photo)
'No easy task'
When one says that China is culpable for COVID-19, one really means the CCP and its leader, General Secretary Xi Jinping. The average Chinese citizen has no vote, little access to the free press, and almost zero say in his or her own government. Their only fault is in their failure to overthrow this dictatorial regime, which is no easy task.
The last time it was tried, through nonviolent protests in 1989 in Tiananmen Square, the People's Liberation Army (PLA) brutally massacred thousands of democracy advocates.
Despite the difficulty, it is still the responsibility of the Chinese people, with the assistance of allies, to assert control over their own government through democratic practices. Nobody else can do that for them and doing so is absolutely necessary for international peace and security, not to mention the future of democracy.
Not doing so arguably makes them complicit in the CCP's crimes, which must be taken very seriously. These crimes have caused millions of deaths if one includes starvation due to China's failed economic policies since 1949, and China's military engagements including in Tibet, Xinjiang (East Turkistan), Korea, against the Soviet Union, and against Vietnam. Clearly, China's communism did not stop it from attacking neighboring communist countries. The CCP is not so much ideological, as power-hungry.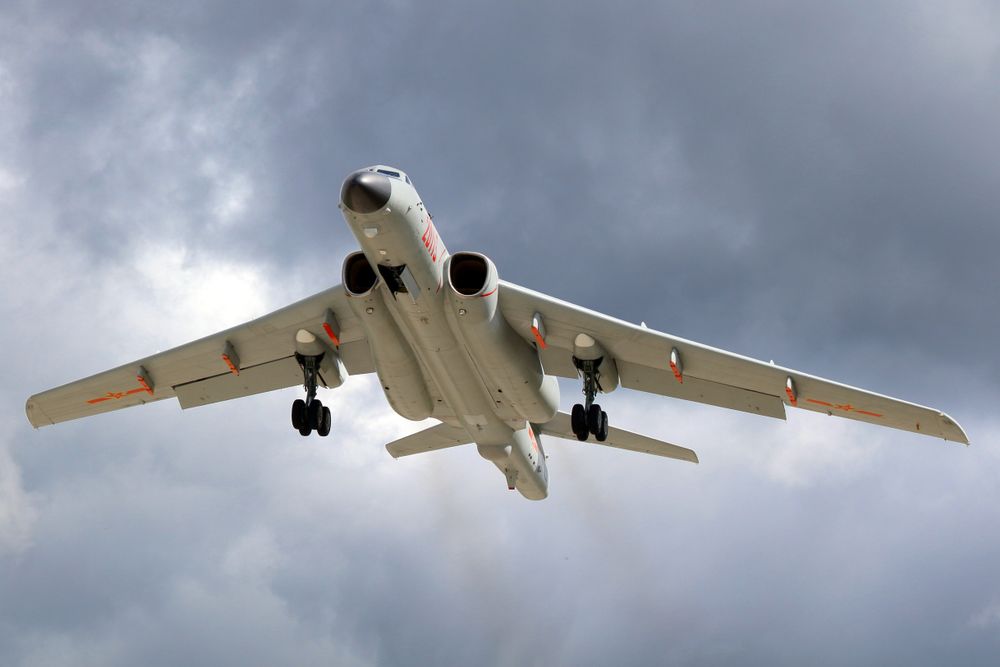 As China seeks to assert territorial control over Taiwan, the East China Sea, and the South China Sea, the country is putting itself into direct conflict with the U.S. and its military allies. While I am in no way advocating this, the average Chinese citizen could be targeted if China's expansionist territorial claims cause a military conflict. In World War II civilians were targeted directly to destroy the economy and morale of the enemy, and indirectly as collateral damage.
That could now be considered a war crime under the Geneva Conventions and so is less likely, but the Chinese people should know that their failure to reign in the excesses of their government is a real danger to themselves. The same applies to any civilian population of an expansionist government.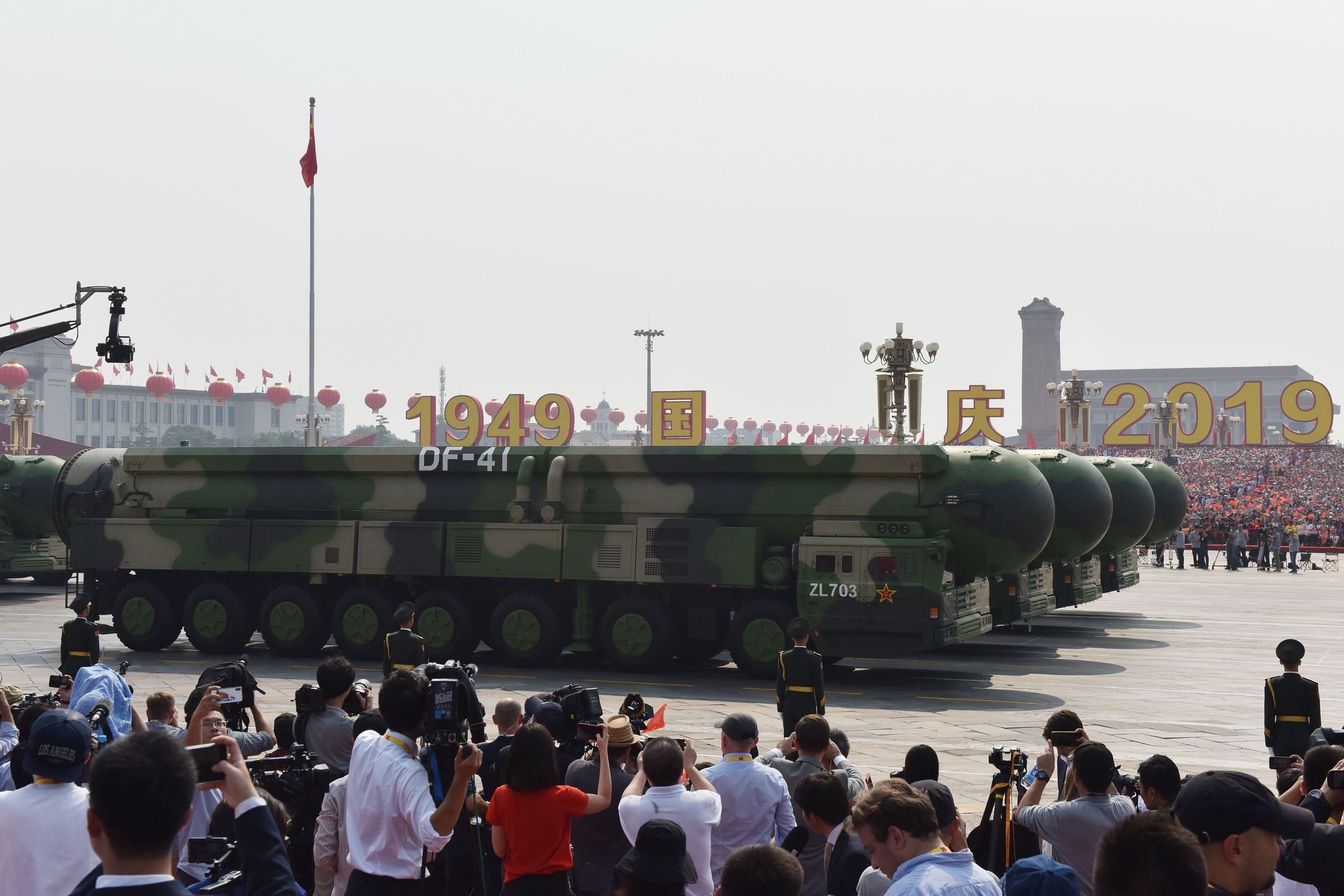 The possibility of military conflict between the U.S. and China only increases as the relationship sours because of COVID-19, as trade barriers rise, and as the CCP continues its military buildup. The CCP is entirely capable of decreasing tensions by withdrawing from its disputed territorial claims, downsizing its military, and making progress on human rights and democracy at home.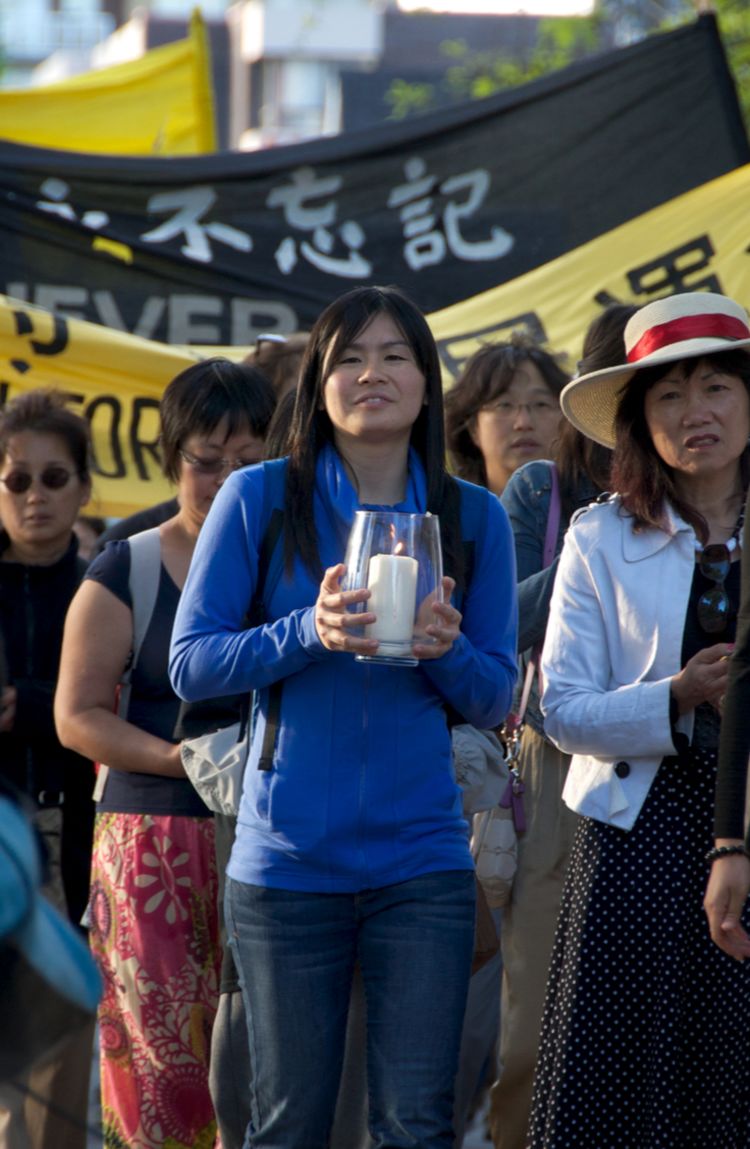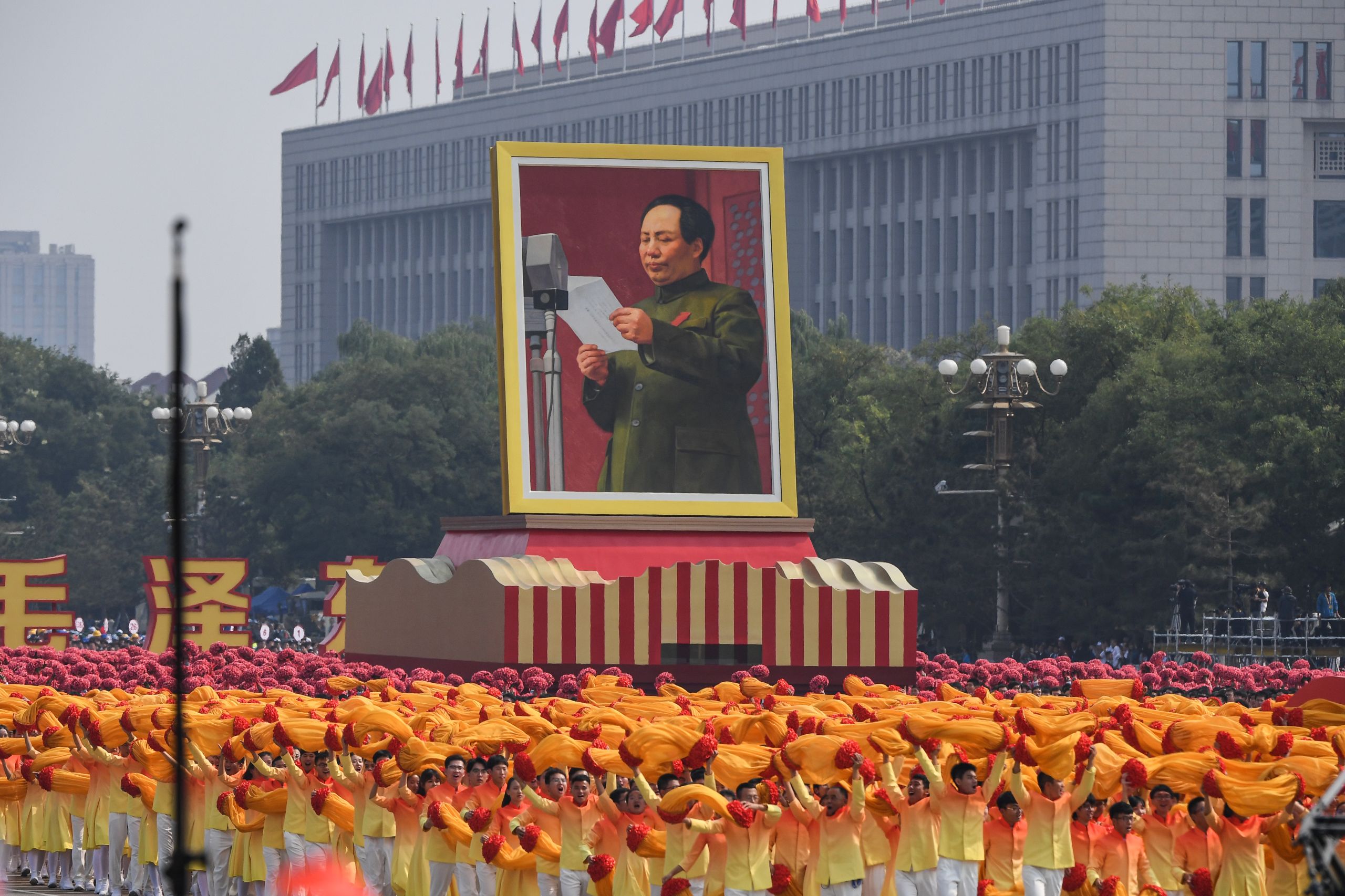 China's response to COVID-19 sours its relationship with the world
The lesson that the world is drawing from the COVID-19 crisis is to diversify supply chains, especially essential or strategic supply chains, away from China. Decreased trade between countries, when combined with human rights and territorial issues, increases the likelihood of international tension, especially between China and the United States.
There are at least five unfriendly Chinese actions of note that emerged from the COVID-19 crisis that are driving this perception of increased risk from China.
First, China did not accept COVID-19 material assistance or Centers for Disease Control and Prevention (CDC) expertise proffered by United States Secretary of State Mike Pompeo.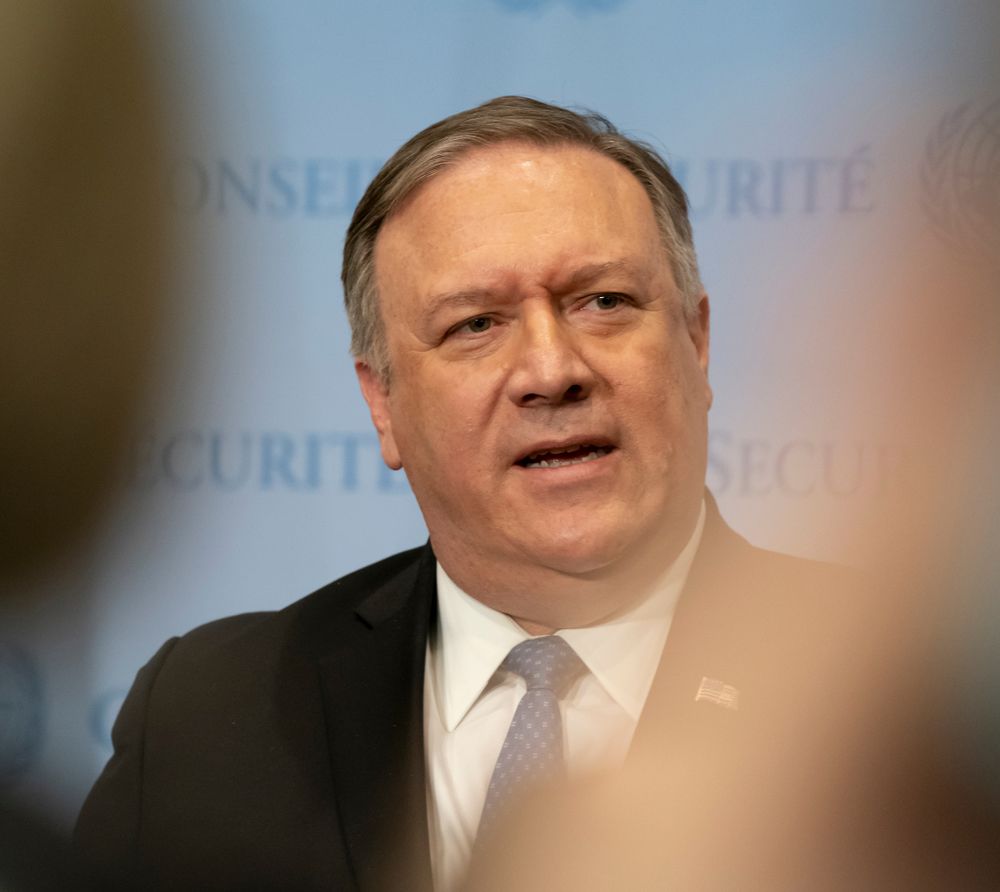 After putting up various barriers to the donations, China suggested that the donations be shipped elsewhere.
Rather than welcome U.S. CDC assistance, the CCP excluded U.S. experts from Wuhan where the U.S. needed to collect data on the disease in order to understand its origin and characteristics, control its spread, and develop vaccines.
Second, China actively hid the extent and danger of infections from the world. The British government, upon learning that the number of infections in China was 15-40 times the number reported by the CCP, reacted angrily and is reconsidering allowing Huawei to participate in its 5G infrastructure rollout.
Aid from China to the U.S. was too little, too late. On March 29 one planeload of personal protective equipment (PPE) arrived in New York from Shanghai. Individual Chinese nationals are offering international academics donations of up to 100 facemasks in what could be a government-directed attempt to curry favor with opinion influencers. Export of PPE from China is controlled and China's state surveillance of Chinese nationals with foreign contacts is tight, so it is hard to explain such large individual donations without questioning whether they are part of a coordinated government program.
Third, some Chinese leaders initially suggested that China's medical supplies would be denied to the U.S. for political reasons. An estimated 80 percent of facemasks are made in China, and since early January, China has not completed U.S. supply orders. Canadian factories in China were requisitioned by the government and exports stopped.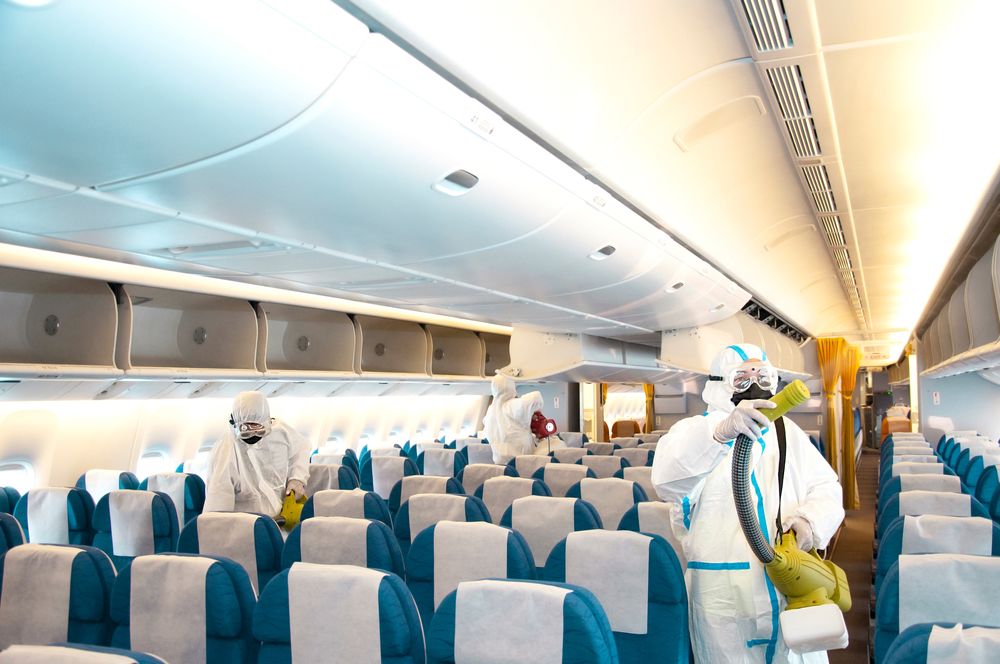 PPE donations are sorely needed, as the U.S. lacks the manufacturing capability to rapidly produce the PPE and ventilators necessary to combat the disease. Being dependent upon an authoritarian regime for one's public health is creating discomfort in U.S. public opinion, and there is likely to be a reaction.
Fourth, China allegedly sent faulty PPE, including face masks and test kits, to many countries, including Turkey, Norway, the Czech Republic, the Netherlands, and Spain.
Kits sold to Spain by Shenzen Bioeasy Biotechnology were only 30 percent accurate. The company shipped 420,000 kits to ten countries, including Ukraine, South Korea, Qatar, and Italy. Bioeasy denies wrongdoing and has another 5 million kits under production.
The Dutch government had to return 600,000 faulty N95 face masks purchased from China. China in its public relations claimed it was donating supplies, but in fact it was often selling them. In Italy, supplies were donated for the exclusive consumption of overseas Chinese.
This approach of China to the disease, using it to its own advantage and favoring Chinese over global public needs, is souring world public opinion of China.
Fifth, China sought to deflect responsibility for the pandemic through state amplification of fake news that COVID-19 was started in the U.S. by a U.S. Army visit to Wuhan in October 2019.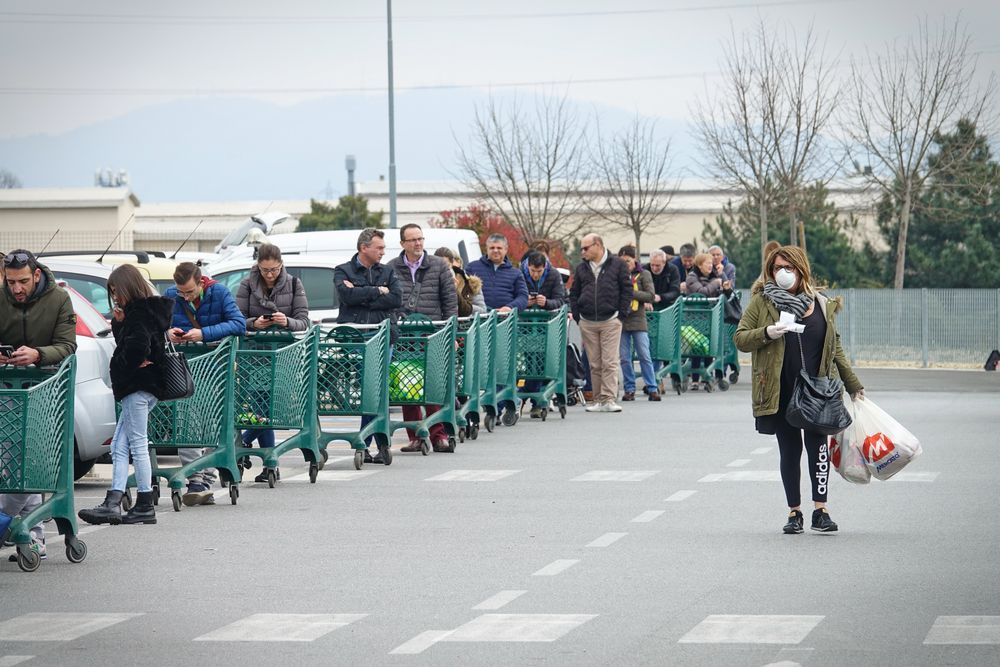 The story was changed later when China's state media twisted the words of an Italian epidemiologist into implying that the virus appeared in Italy prior to China. The epidemiologist later complained publicly, calling China's state media report "propaganda," and clarifying that the virus clearly started in China.
The CCP's crude attempts at sowing misinformation and confusion about the source of the disease have been met with disbelief and anger by the general public.
These five unfriendly Chinese actions will only further strain China's relations with the world.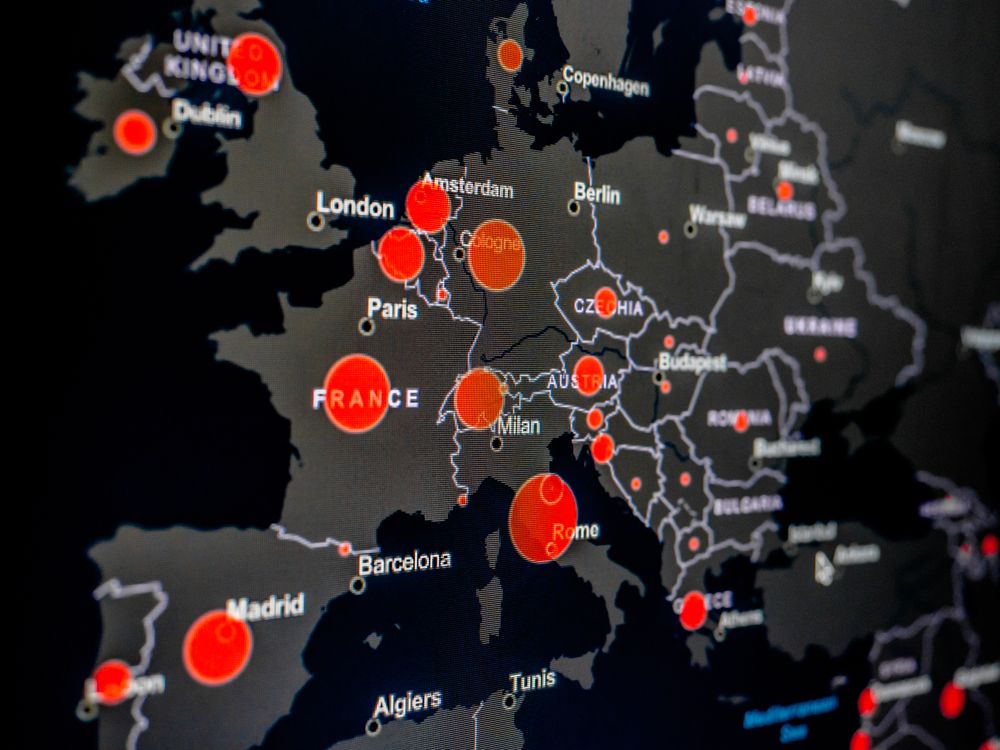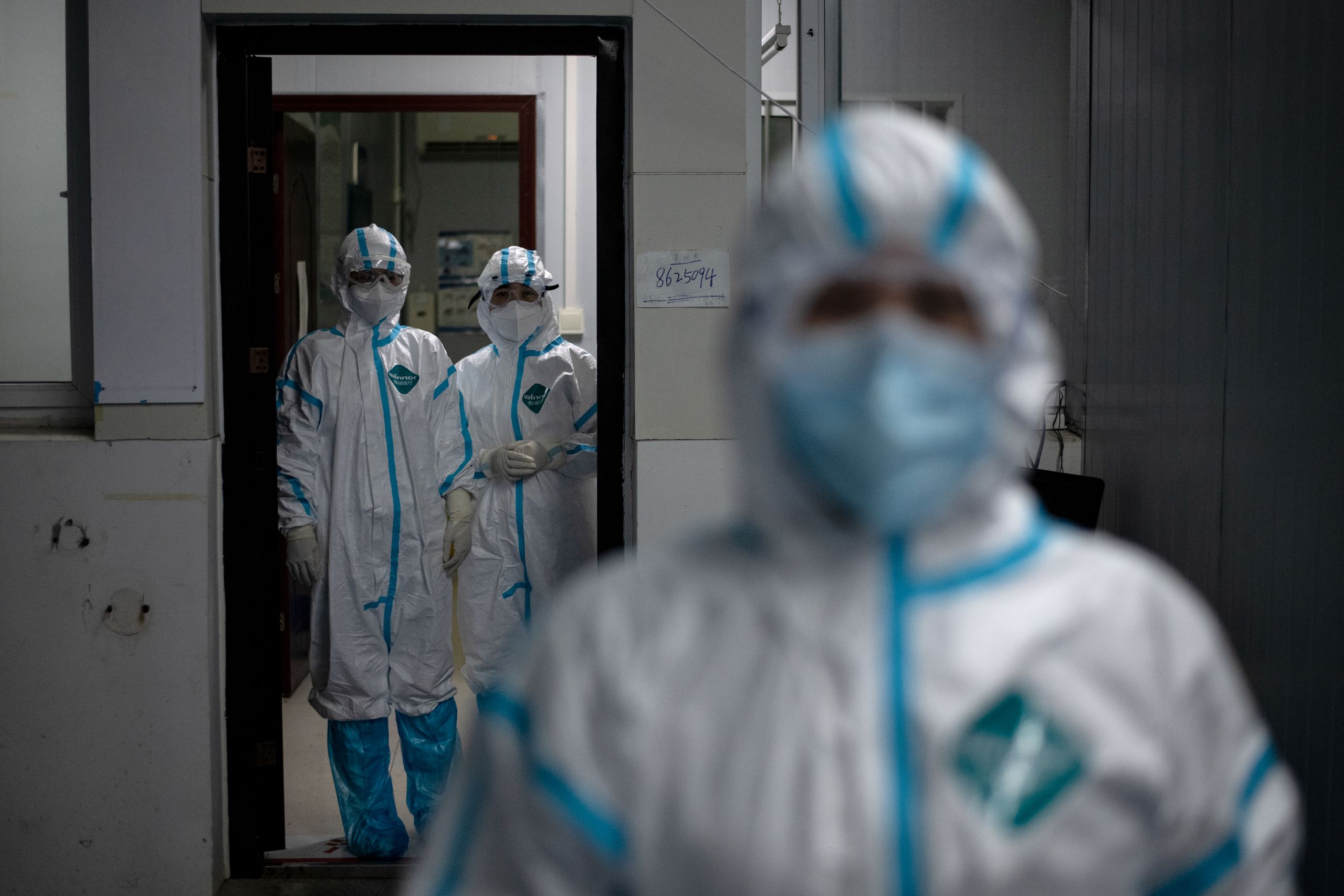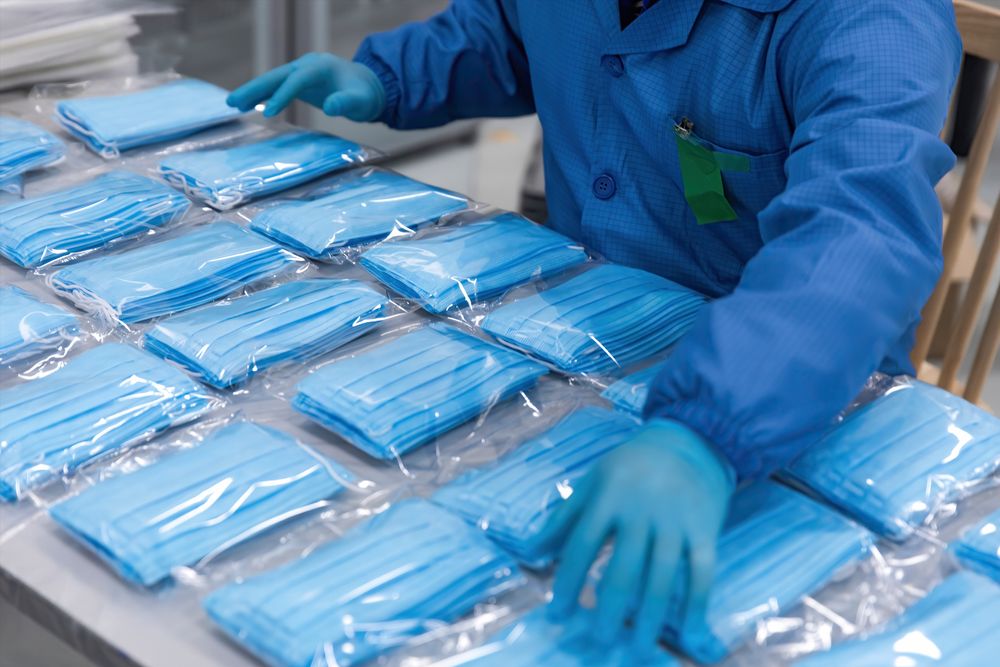 Diversified supply chains: A logical reaction
As China has proven during this and other crises, it may seek to withhold essential goods as a punishment against countries that do not follow the CCP line.
China's state media on March 4 threatened to control exports of medical equipment to the United States in "retaliation" for the U.S. imposing 14-day quarantines on passengers coming from the country.
"If China retaliates against the United States at this time, it could not only announce a travel ban on the United States, but could also announce strategic control over medical products by banning exports to the United States," according to the Xinhua article. "Then the U.S. will be caught in the high seas of the novel coronavirus." (如果这个时候中国对美国进行报复,除了宣布对美国旅行禁令外,还宣布对医疗产品进行战略管控,禁止出口美国,那么美国将会陷入新冠病毒的汪洋大海之中。)
The CCP has in fact instituted travel controls on the U.S. and imposed export controls on PPE as detailed above.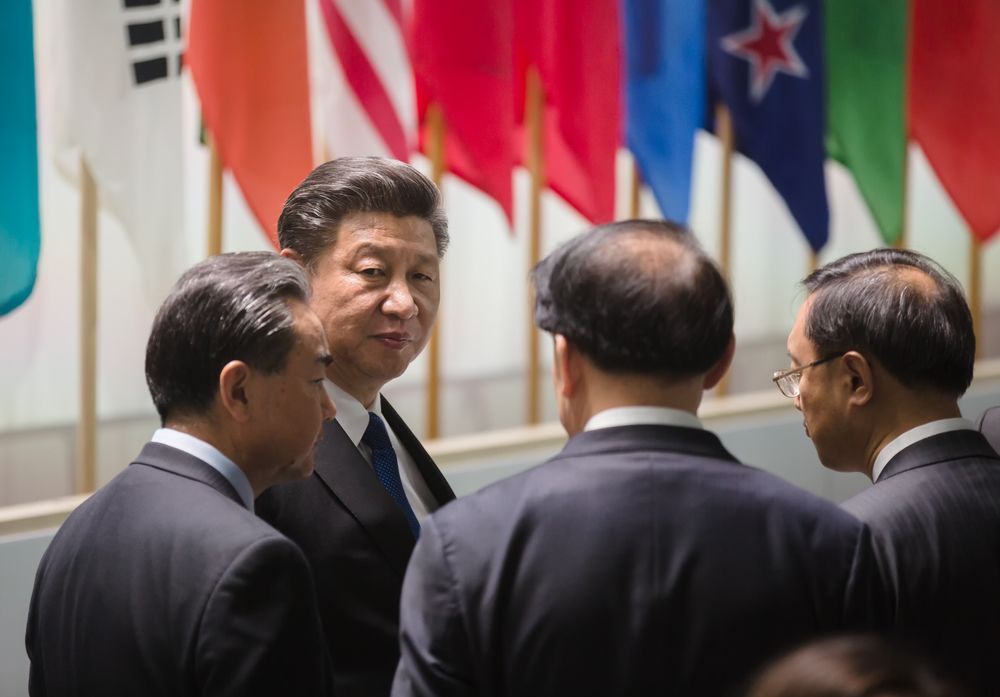 This is not the first time that China has used trade as a political weapon.
It did not go so well for them previously and will not win them friends or market share this time. The CCP for example restricted rare earth element (REE) sales to Japan in 2010 during a territorial dispute. The world took notice, and led by Japan, China's global share of REE sales dropped from 95 percent in 2010 to 70 percent in 2018.
The CCP imposed a self-inflicted economic wound while yet again demonstrating to the world its aggressive nature.
This dynamic of diversifying supply chains of strategic and essential goods away from China is accelerating globally due to lack of pandemic supplies from China. On March 28, Japan legislated ¥200 billion ($1.85 billion) worth of subsidies to encourage Japanese companies to move industrial and medical production out of China and into Japan and Southeast Asian countries.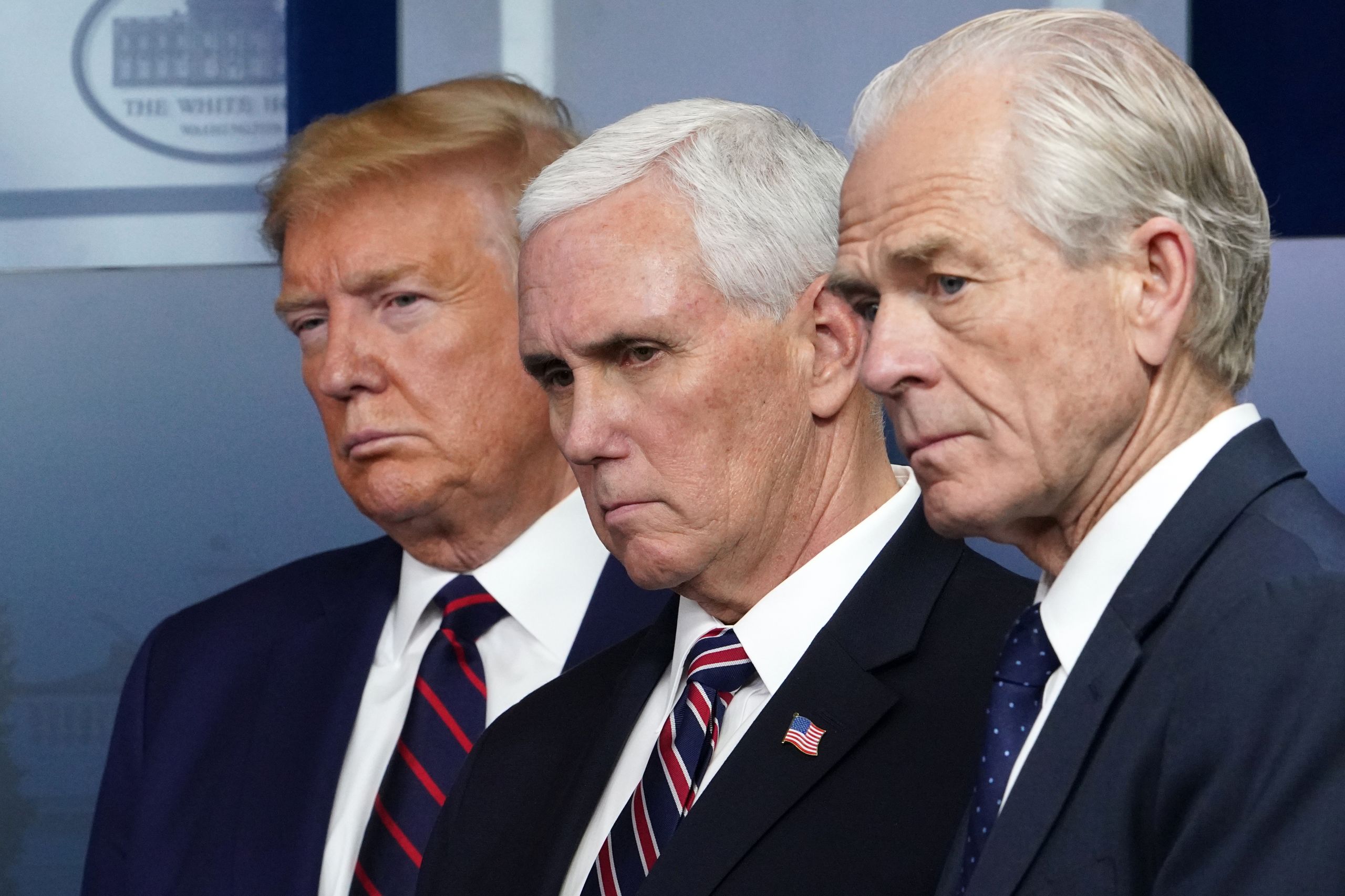 The U.S. is working towards the same goals. Dr. Peter Navarro, director of the White House Office of Trade and Manufacturing Policy, has been pushing to diversify away from China for years.
He outlined what is becoming the new U.S. industrial strategy in his speech on "Economic security as national security" at the Center for Strategic and International Studies (CSIS) in 2018. According to Navarro, the country should ensure that its strategic industrial base is independent of China in case it is needed for emergencies like pandemics or war.
Navarro, who wrote a book called "The Coming China Wars" in 2006, presciently noted there the risk from pandemic viral infections emanating from the country.
On March 27, President Donald Trump put Navarro in charge of the Defense Production Act (DPA). He is tasked to ensure medical supplies to the nation during this pandemic.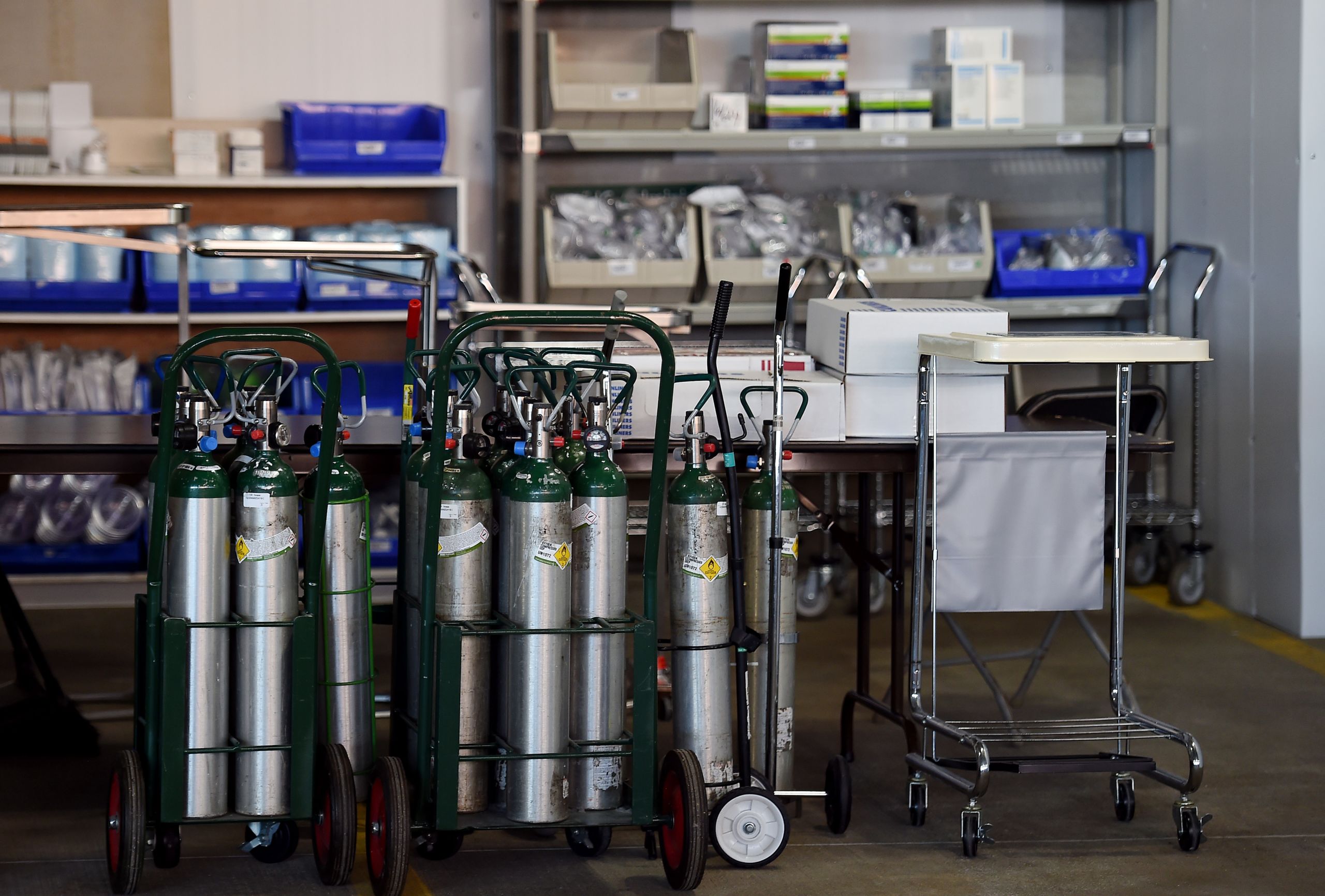 He had already been working on medical supply chain issues for months as COVID-19 expanded. While the overwhelming majority of businesses will comply with national necessities out of a sense of patriotic duty, according to Navarro, the DPA gives Trump the power to raid warehouses and compel suppliers to retool factories as necessary to protect the U.S. during the pandemic.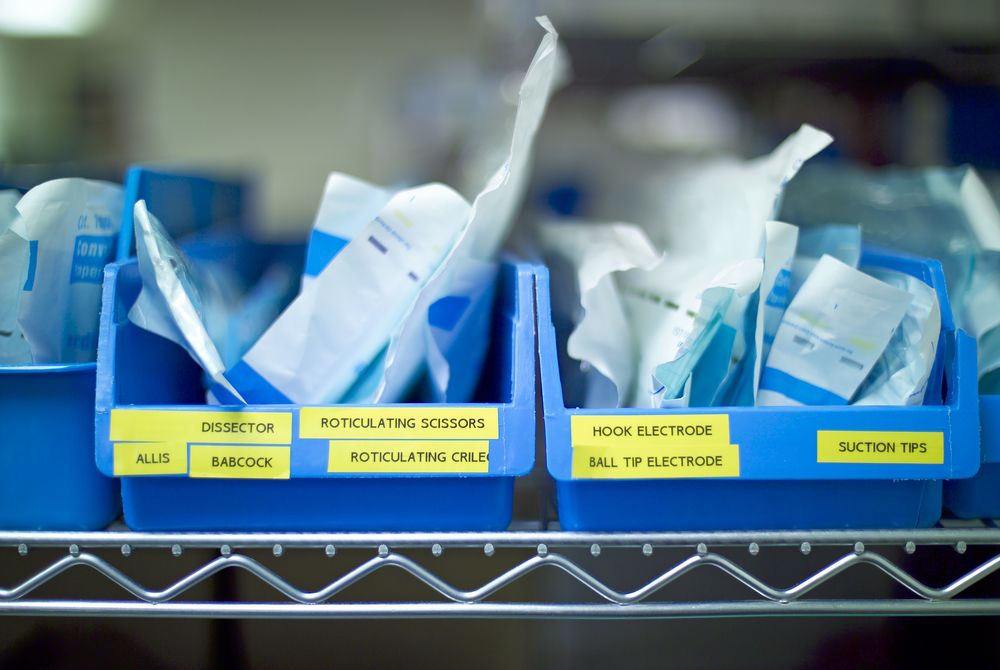 The U.S. and Japan are forced to shift supply chains away from China because China has stopped fulfilling orders for medical supplies during an hour of need. This is proving Navarro's long-held view that our supply chains are too dependent on China and that all strategic necessities, and their supply chains, should be sourced from U.S. or allied manufacturing, with a preference for those allies that are geographically near to U.S. territory in case of international trade disruptions.
China's misguided and aggressive international trade, investment, and military practices, accelerated during the Xi Jinping years, has been an own goal. The correction of supply chains away from China will be painful for the world, but more so for China.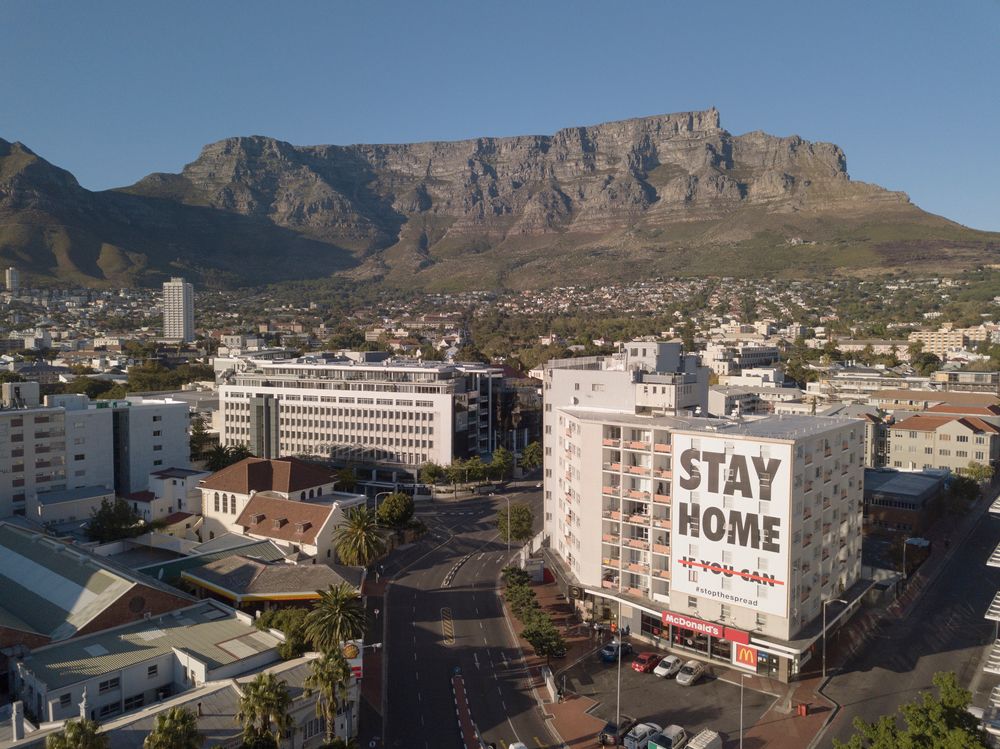 Aerial view of empty streets in Cape Town, South Africa during the COVID-19 lockdown on April 2. (shutterstock.com photo)
Aerial view of empty streets in Cape Town, South Africa during the COVID-19 lockdown on April 2. (shutterstock.com photo)
Developing nations and COVID-19
In Asia, Africa and Latin America, where many countries do not have a budget for the supplies and medical facilities necessary to combat COVID-19, hundreds of thousands, if not millions, are likely to die. This will put the spotlight on China's failure to stop the disease when it could have done so and make it much more difficult to defend China's influence in these countries before their general publics.
As soon as China, the U.S., and Europeans are able to curb the spread of COVID-19, we are likely to see them start competing to publicly provide supplies to mitigate the spread and consequences of the disease in developing nations. Indeed, China already started this process, which may have precipitated the need to claim to its own people that it had beaten the disease early.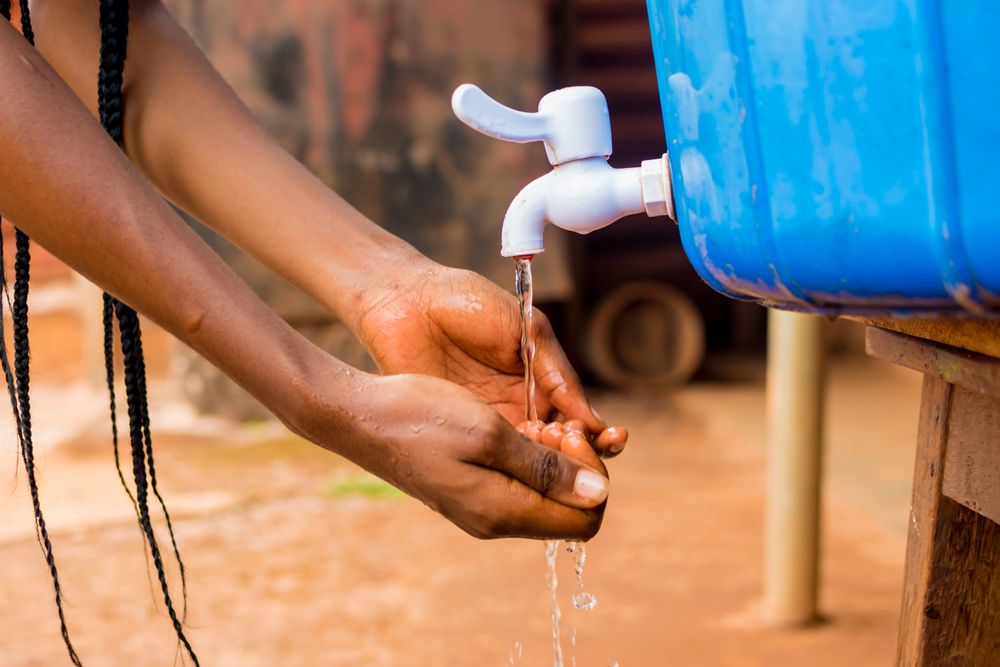 As the U.S. and Europe expand their own medical manufacturing, they may be able to supply the developing world with extensive equipment and supplies, competing with China effectively. They will in any case be able to supply these countries with the money necessary to purchase at least some supplies from China, which as mentioned produces approximately 80 percent of face masks, for example.
Western funding for the purchase of Chinese supplies could be seen as cooperation between China and the West in support of the developing world. But more likely, China on one side, and Europe and the U.S. on the fractious other, will each subtly or not so subtly, claim credit. In this sense the geopolitical struggle for influence will continue through the means of COVID-19 mitigation and foreign aid.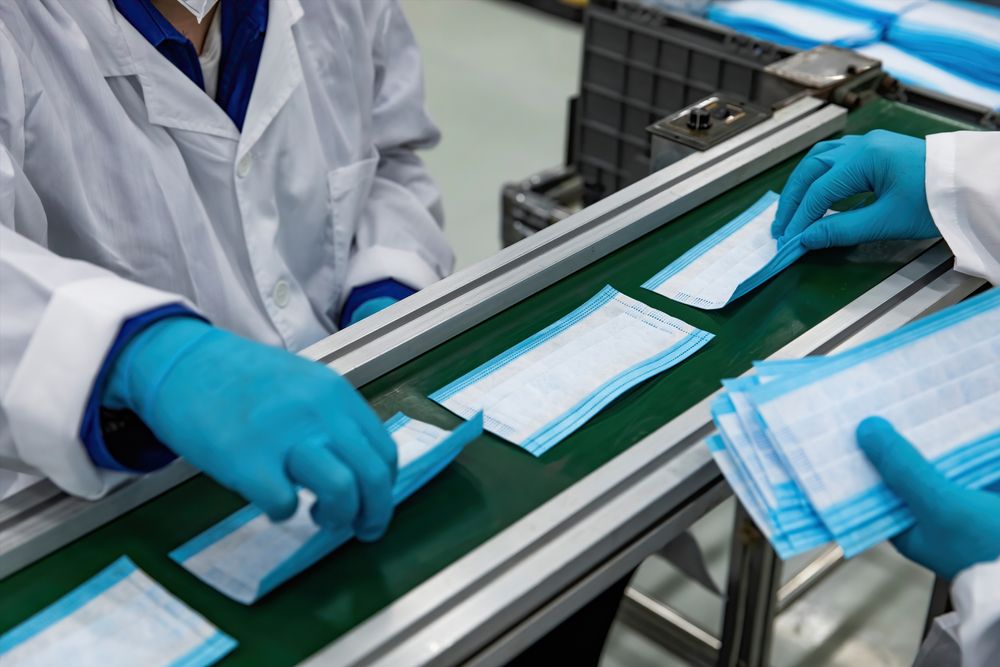 International organizations and COVID-19
International organizations are suffering from a renewed trust deficit from the failure to prepare for or stop COVID-19, especially due to the WHO's early amplification of China's claim that there was no person-to-person transmission, the overdue labeling of the disease as a pandemic, and its leader's flattery of China's failed performance to defeat the virus at the epidemic stage.
Dr. Tedros Adhanom Ghebreyesus, who leads the WHO, is accused of having covered up cholera outbreaks in Ethiopia, where he was health minister, in 2006, 2009, and 2011.
Combined with his close relationship with China, the prestige of the WHO is falling fast, and with it the prestige of the United Nations.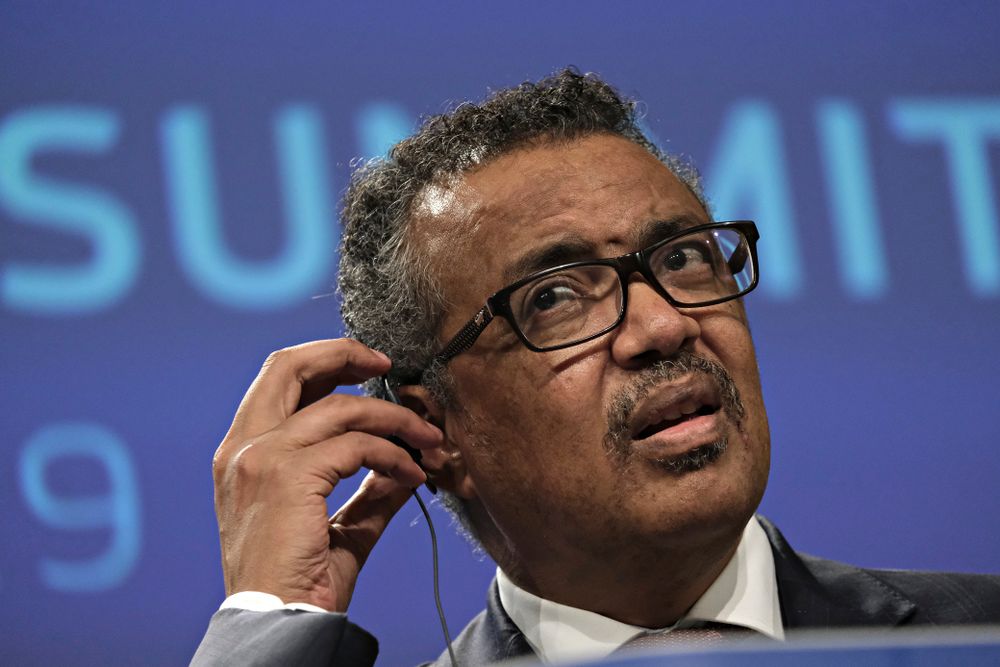 There is already increased public pressure to reform the United Nations and other international organizations to decrease Chinese influence. The U.S. State Department sent an envoy to the U.N. in January to "counter the malign influence of the PRC and others in the U.N. system."
Trump had previously criticized the World Trade Organization (WTO), on which China depends for unimpeded global market access. There are also increased efforts to defeat China-backed candidates to all international organizations, for example the defeat by a Singaporean on March 4 of China's candidate to lead the World Intellectual Property Organization (WIPO). The U.S. and Japan supported the Singaporean candidate.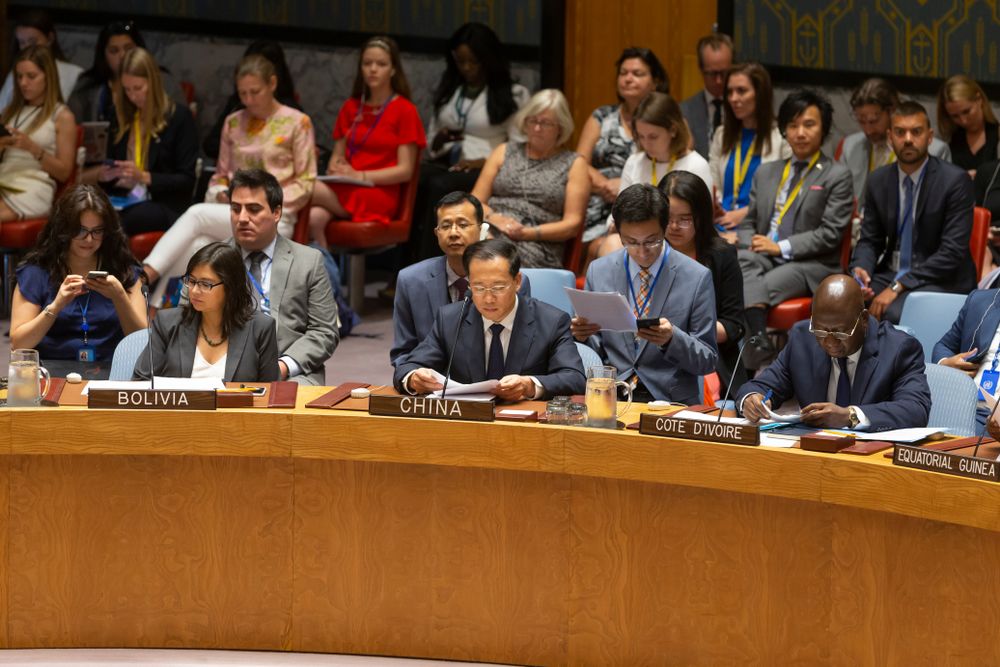 China's approach of short-term benefit from the global spread of COVID-19 is therefore unlikely to overcome the deeper geopolitical competition between China and the U.S., or autocracy and democracy, more generally. The opportunity to cooperate on COVID-19 could have provided a window of opportunity from which to escape the enduring superpower tensions between the U.S. and China.
But it did not.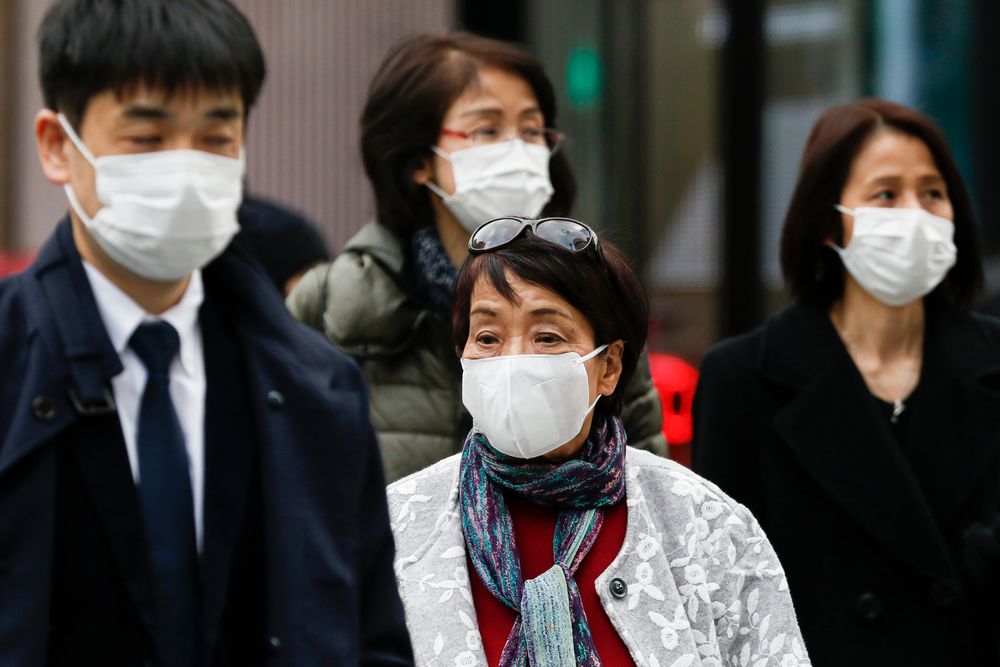 Instead China denied responsibility and tried but failed to use the crisis for private benefit. It will be hard for China to shake off the resulting global opprobrium.
It isn't just negative public opinion that China now faces. Countries like the U.S., Japan and Britain are already taking action to attempt self-reliance in the supply of pandemic supplies, as well as other essential and strategic goods, services and resources such as 5G and REE mining and refining. That will increase subsidies and tariffs throughout supply chains for these and other assets, decreasing the international trade that has a pacifying effect on international relations.
A deterioration of global trade and weakened prestige of international organisations will make the years ahead rough on international order.
Get ready.
---
Anders Corr holds a Ph.D. in government from Harvard University and has worked for U.S. military intelligence as a civilian, including on China and Central Asia.
The views and opinions expressed in this article are those of the author and do not necessarily reflect the official editorial position of LiCAS.news
© Copyright 2020 LiCAS.news
This article was published April 7, 2020.