Divide-and-conquer
China's illiberal influence in Afghanistan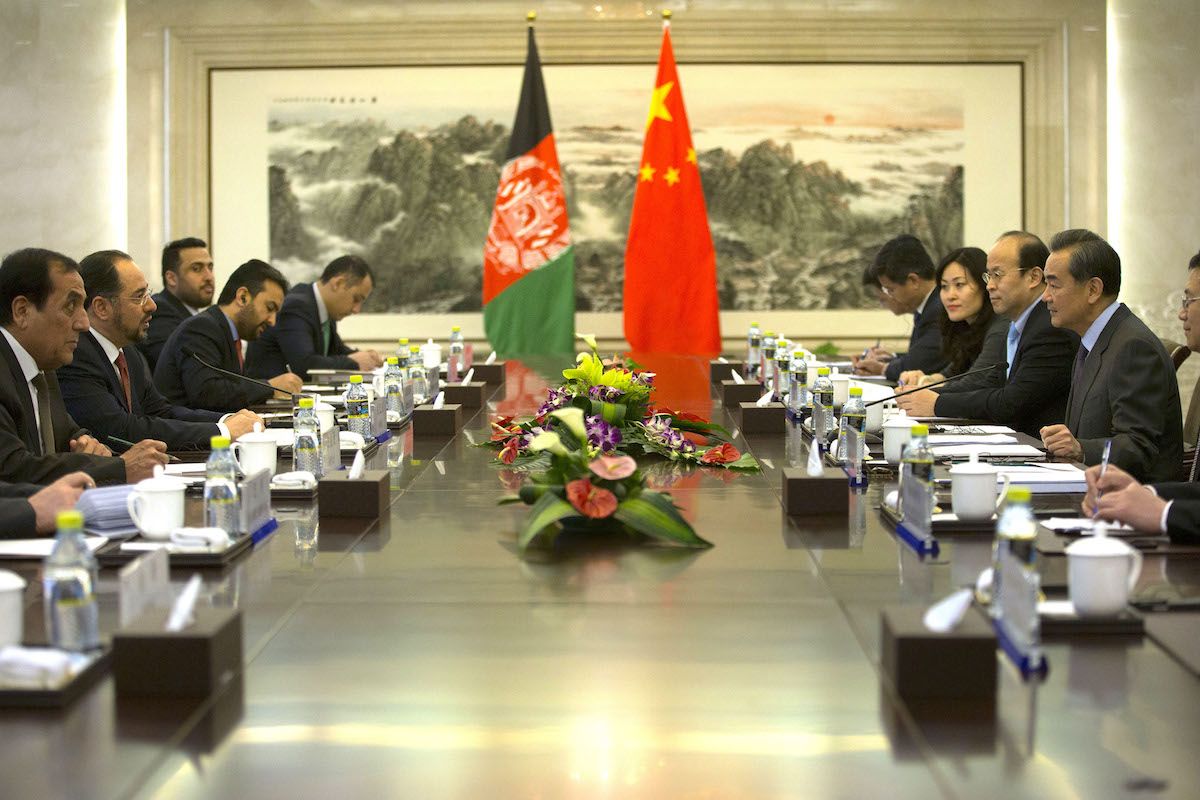 (Photo by Mark Schiefelbein/AFP)
(Photo by Mark Schiefelbein/AFP)
Dragging us back to the time of competing empires, in the nuclear age, is a recipe for disaster
China's ambassador to Afghanistan, Wang Yu, has been busy slinging Chinese Communist Party (CCP) influence on Twitter and in the Afghan press over the past months.
He claimed that China took "the most comprehensive prevention and control measures possible" to stop the novel coronavirus (COVID-19). In fact, China censored and continues to censor doctors and patients about the spread of the virus, which makes its control more difficult.
In an article for Outlook Afghanistan, Ambassador Wang wrote on Feb. 6:
"Since the novel coronavirus pneumonia outbreak, the Chinese government, acting in an open, transparent and responsible manner, has been sharing timely information with its citizens and the international community, informed WHO of the epidemic situation immediately, shared the virus genetic sequence with WHO and other countries in a timely manner, and actively responding to various concerns and seeking stronger cooperation with the world."
In fact, China has been resisting United States Center for Disease Control (CDC) involvement. Local public health officials in Wuhan knew of the outbreak in early December 2019. Only on Dec. 31 did China alert the World Health Organization (WHO).
These dissimulations by the ambassador, purposeful or not, makes one question the credibility of his tweeted promise to "do our best to prevent the virus from entering Afghanistan."
Wang has also pushed the "One China" principle in his tweets. Beijing interprets "One China" as Taiwan's subordination to the mainland. One wonders whether "One China" will eventually encompass Afghanistan too, as it has encompassed Tibet, Xinjiang, Manchuria, Taiwan, and the South China Sea, in ever-expanding spheres of Chinese communist influence.
Spheres of Influence
This is how China opportunistically sees the world today, as divided up into American, Russian and most durably, Chinese "spheres of influence." The United States gets South America. Russia gets Central Asia on loan. And, China gets Southeast Asia and maybe Africa and Australia. Definitely New Zealand. India, Iran, Turkey and Europe get themselves, until they don't.
It's so 19th-century: a time when such concepts by competing British and Russian empires clashed in "the Great Game" and bloodied the pages of Afghanistan's history books. That game is better relegated to the past, but it seems ever present in today's Central Asia, where autocratic regimes like China and Russia continue to vie for influence. They use Afghans as easily expendable pawns in this sad tragedy of a chess game, where it seems only pawns are risked and lost.
China and Russia should know, that the ideals of sovereign independence replaced spheres of influence in the 20th century. Dragging us back to that time of competing empires, in the nuclear age, is a recipe for disaster.
We have better than spheres of influence now.
The United Nations Universal Declaration of Human Rights in 1948, had it been consistently applied to Afghanistan, would have ensured that this country enjoyed independence, human rights and electoral democracy. But such ideals were quickly subordinated to Soviet expansionism during the Cold War. The Soviets invaded Afghanistan in 1979, and like the Americans and the North American Treaty Organization (NATO) decades later, tried to remake Afghanistan in their own image.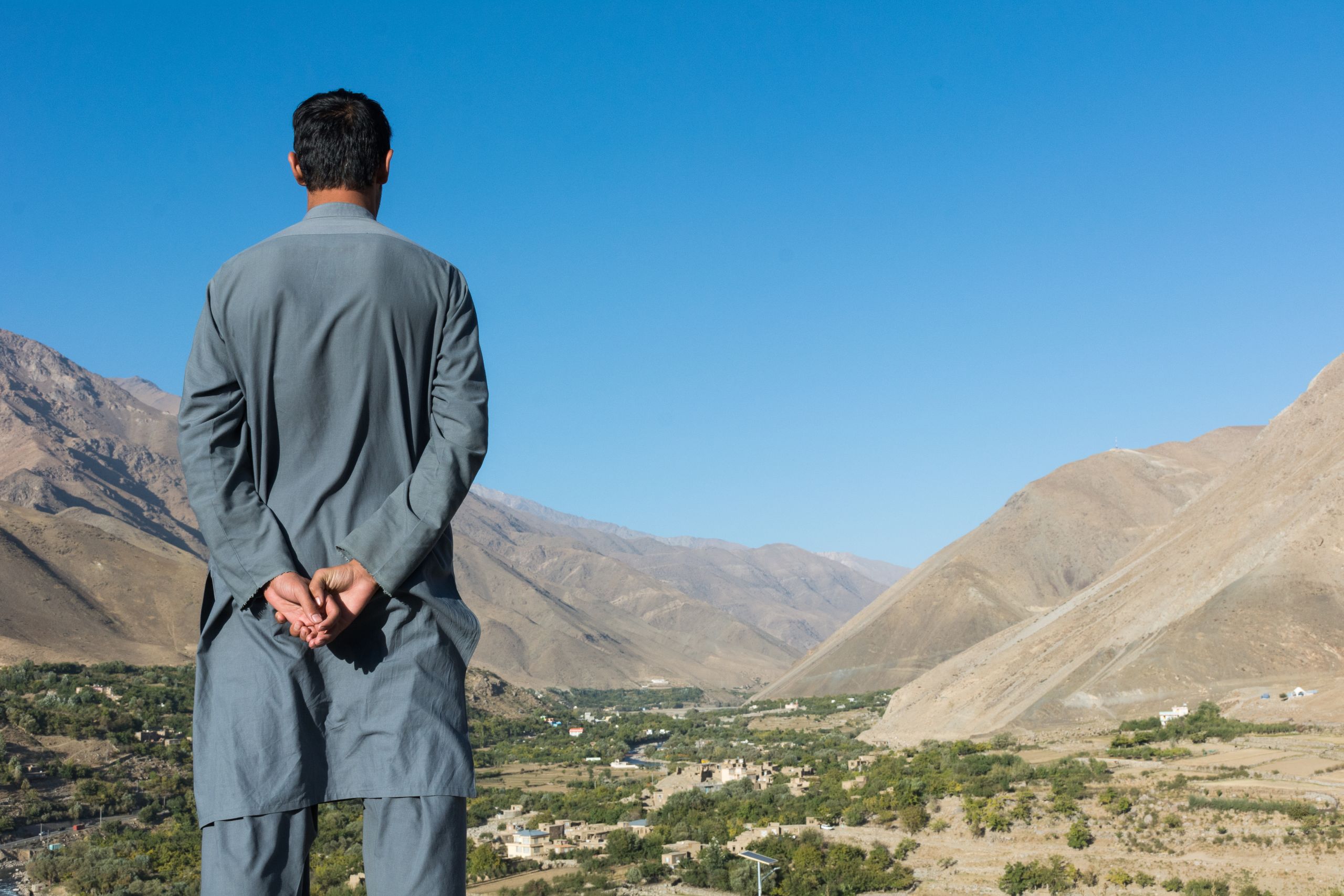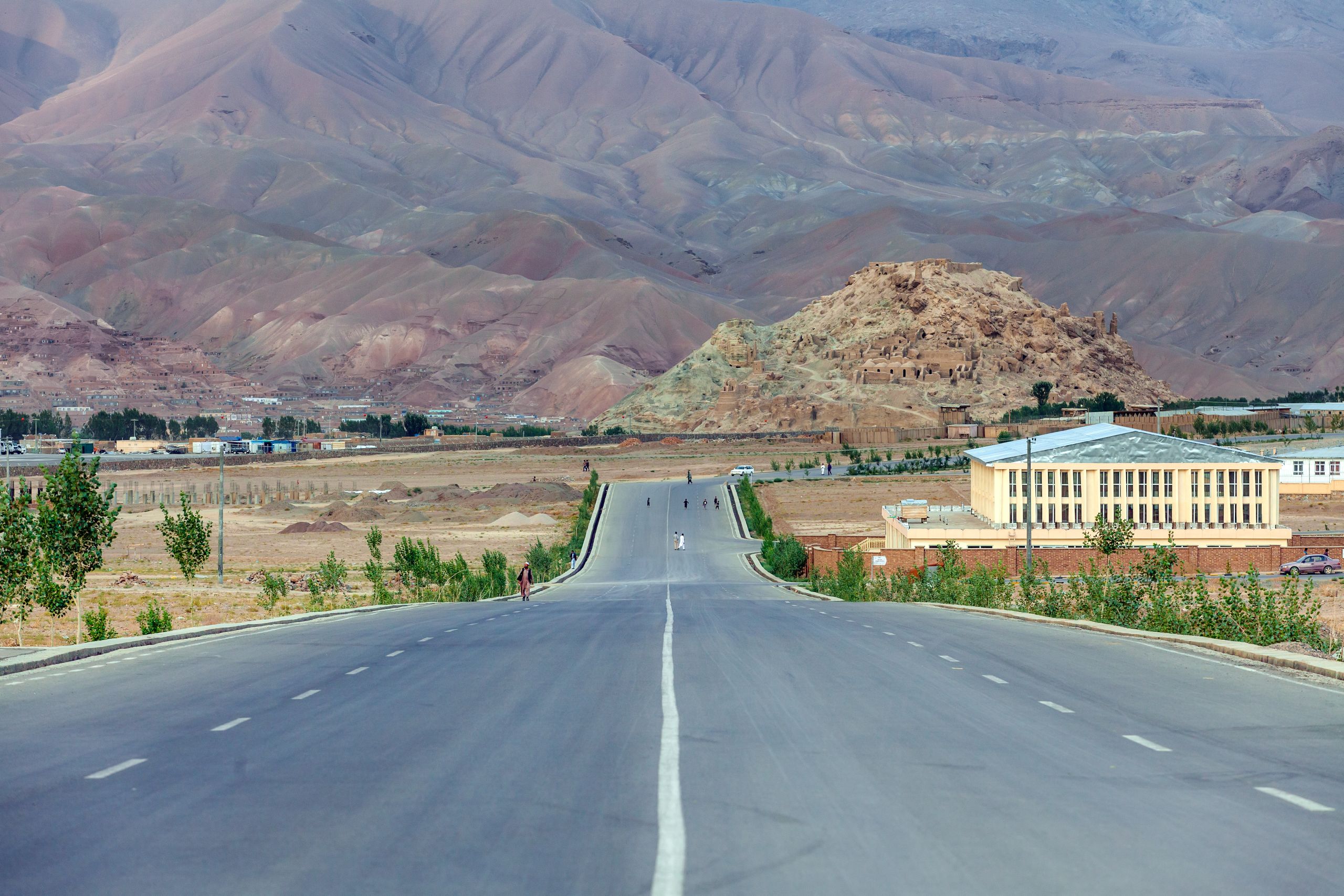 The U.S. and Pakistan-supported Mujahideen, or holy warriors, were eventually too much resistance for the Soviets, who began their withdrawal in 1988 and completed it in 1989. The Americans invaded in 2001 and have been withdrawing since 2012, having failed to defeat the Taliban, but also having established a relatively successful but dependent electoral democracy in Kabul.
Provincial and district governors are also elected, but across the spectrum from center to periphery, Afghanistan is corrupt. Transparency International's Corruption Perceptions Index ranked Afghanistan a dismal 173rd out of 180 countries for 2019.
China covertly sold millions of dollars worth of AK-47s and 107-mm multiple rocket launchers to the Central Intelligence Agency (CIA) in the 1980s, so they could be given to the Afghan Mujahideen, used against the Soviets and not tracked back to the United States. There was no communist solidarity on China's part with Soviet Russia. Neither did they donate the arms to the U.S. side. They were apparently just in it for the money.
Those countries that sought to sit on the fence in the messy alliances of the Cold War between the United States and its primarily democratic allies on one side, and the Soviet Union and its autocratic allies on the other, had little effect on the outcome. In their arguably cowardly and self-serving stance of nonalignment in the face of a threat to democracy, they could only hope that their independence would be respected by the victors.
As democracies were victorious over the Soviet Union in 1989, the nonaligned countries got lucky. Their sovereignty would likely not be so intact had the outcome been the other way around.
Afghans fought the Soviets and won, but had they lost, and had NATO lost, they would have no vote, no government, and no Taliban. Afghanistan would have been under Soviet control.
China fought the Soviets briefly over a border dispute in 1969. Had the Soviets won the Cold War, China would have been under pressure of Soviet expansion, fueled by Soviet access to global resources.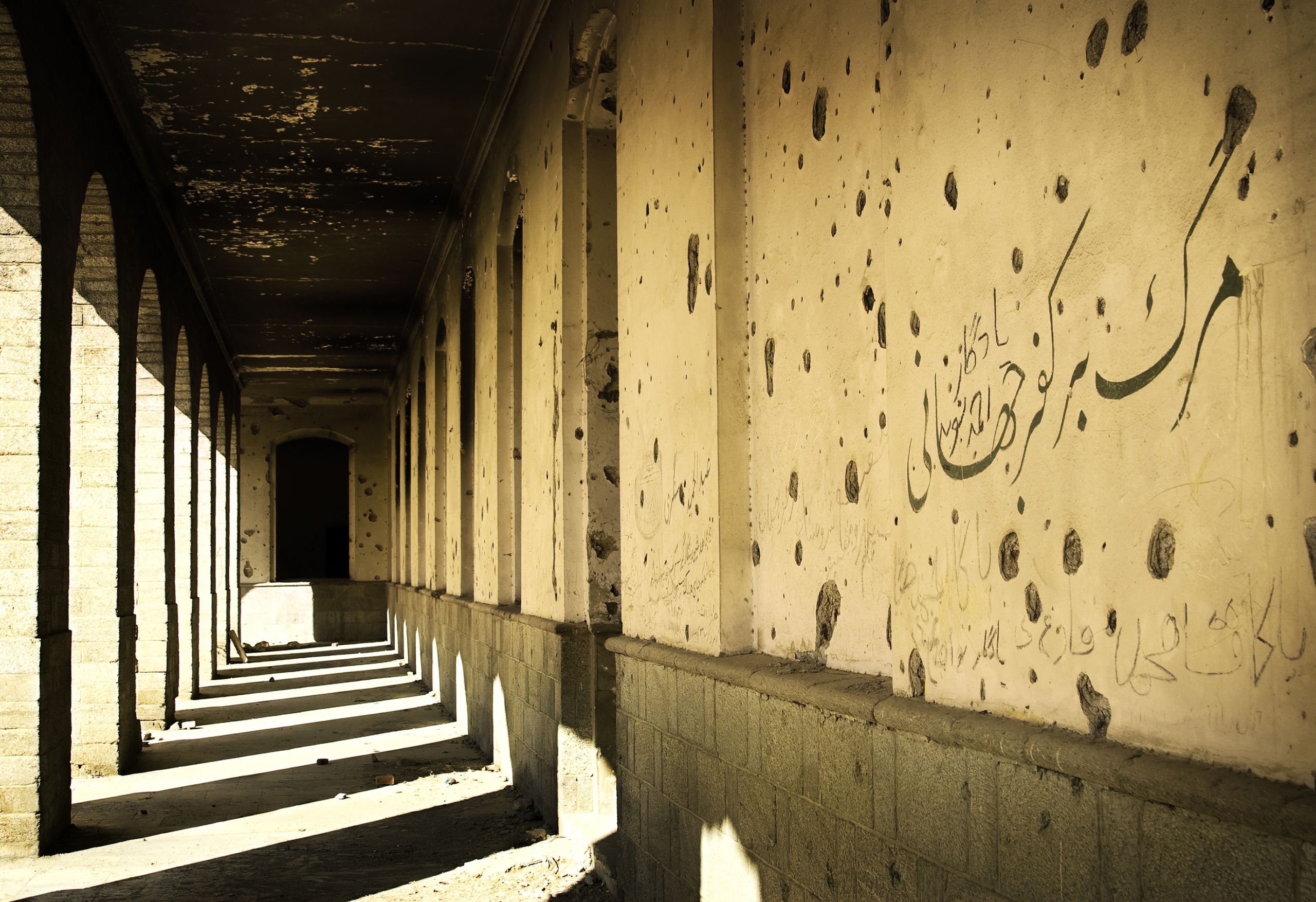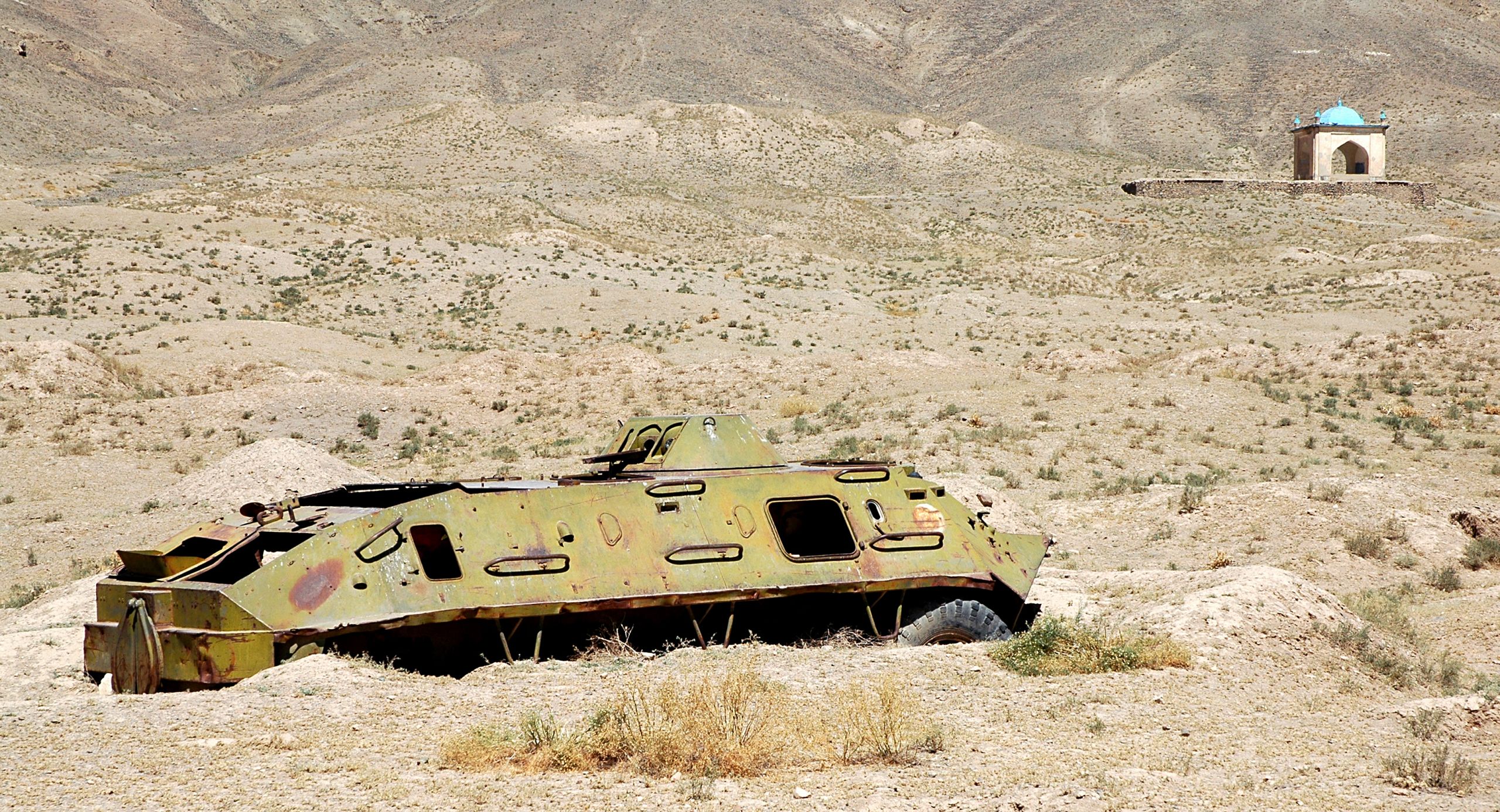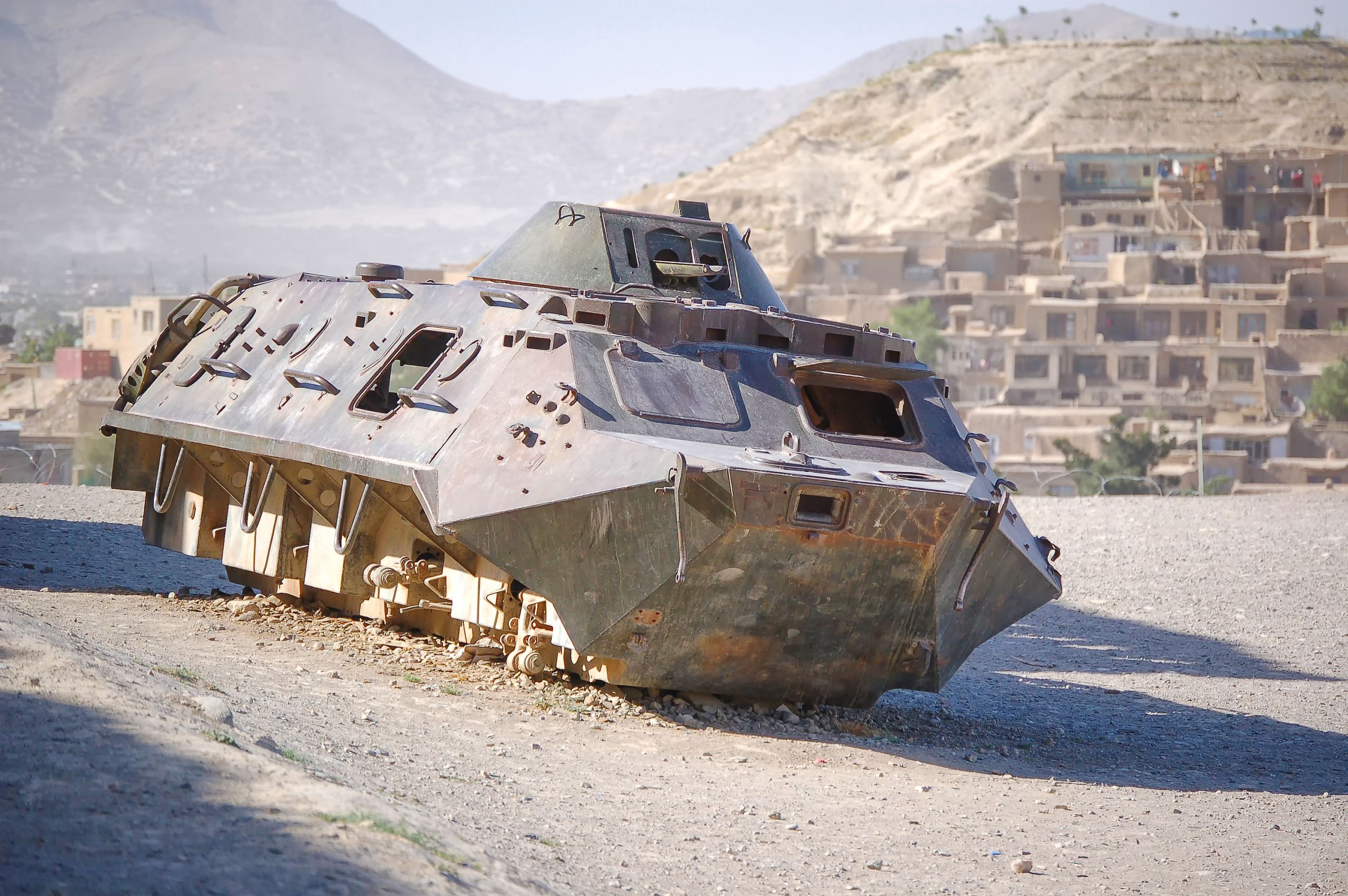 Afghan hospitality: the ancient Pashtunwali code of Melmastia
Today, China is more influential in Afghanistan than is Russia. And it shows. The "One China" line pushed by Ambassador Wang for example, has real-world negative consequences for Taiwan, a democratic country composed of the remnants of fleeing Chinese Nationalists who lost China to the communists in 1949. They democratized in the 1980s, making them a democratic and wealthy example of what China could be. Rather than emulate Taiwan, China seeks to suppress the country and absorb it. China is doing the same to Hong Kong today, with disastrous consequences for that city's security and economic growth.
In Afghanistan, China's policies against Taiwan are conflicting with, and triumphing over, the ancient pashtunwali code of melmastia, which requires the prioritization of hospitality to visitors. In 2018, Afghan officials demanded proof from nine Taiwan tourists, in the form of a "non-objection certificate" from China, that Chinese permission had been given to travel. Taiwan citizens don't need such permission as Taiwan is a sovereign nation independent of communist China. So, the Taiwan tour company, which has been leading such tours without trouble in Afghanistan for Taiwan tourists for 15 years, did not of course have any such certificate. The company hastily sent their clients home two days ahead of schedule.
It's imperious of China to make such a heavy-handed demand of Afghanistan, pushing its laws in an extra-territorial manner onto Afghan soil. They apparently did it without any warning to Afghanistan or Taiwan, causing an awkward diplomatic situation and real inconvenience to these Taiwanese travelers. It's a sad reflection of China, which requires exit visas of its citizens, all but imprisoned within the mainland's territorial boundaries. Teachers throughout China, along with people in Tibet and Xinjiang, have had their passports taken from them over the past years. They're typically seen as a flight risk and now can't get out of the country.
This is one reason that scholars and journalists are now calling Xinjiang an "open air prison." The term applies to much more in China than just Xinjiang.
It's also a reflection on the officials in supposedly democratic Afghanistan, who apparently enforce such illiberal Chinese laws against Taiwan. Don't these Afghan officials have enough backbone to resist near-imperial Chinese demands against innocent tourists in Afghanistan? Apparently not.
China is muddying the sense of right and wrong for these officials, their Afghan patriotism, the sovereignty of Afghanistan, and the ancient Afghan cultural norms of hospitality. This is not the "melmastia of pashtunwali", the legendary welcome that the Afghan code requires for all travelers.
The lack of welcome given to Taiwan travelers makes Afghanistan an unwelcoming place not only for Taiwan, but for the rest of the world that could provide increasing tourism revenues. Afghanistan used to enjoy such revenues. There was a golden age from the 1930s to the 1970s when Afghanistan was relatively free and safe. It was then known as the Paris of Central Asia. In the universities, and on the streets of Kabul it is often remarked, Afghan women wore miniskirts (it would not be solely tongue-in-cheek to say that the ability of women to wear miniskirts is the definition of "freedom" in the west). European hippies and dharma bums made Afghanistan a destination, driving through in their Volkswagen vans on their way to enlightenment in India and Nepal.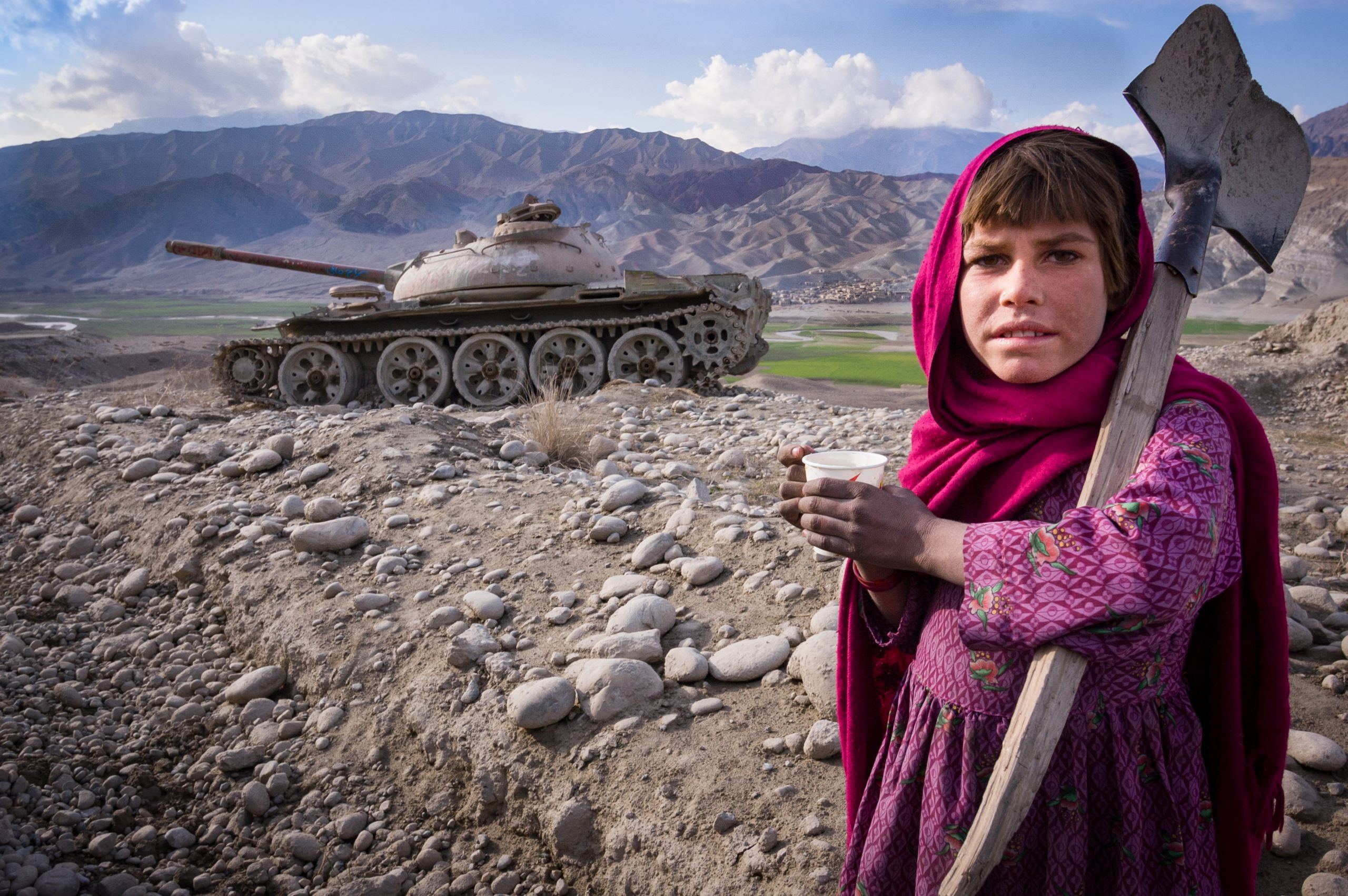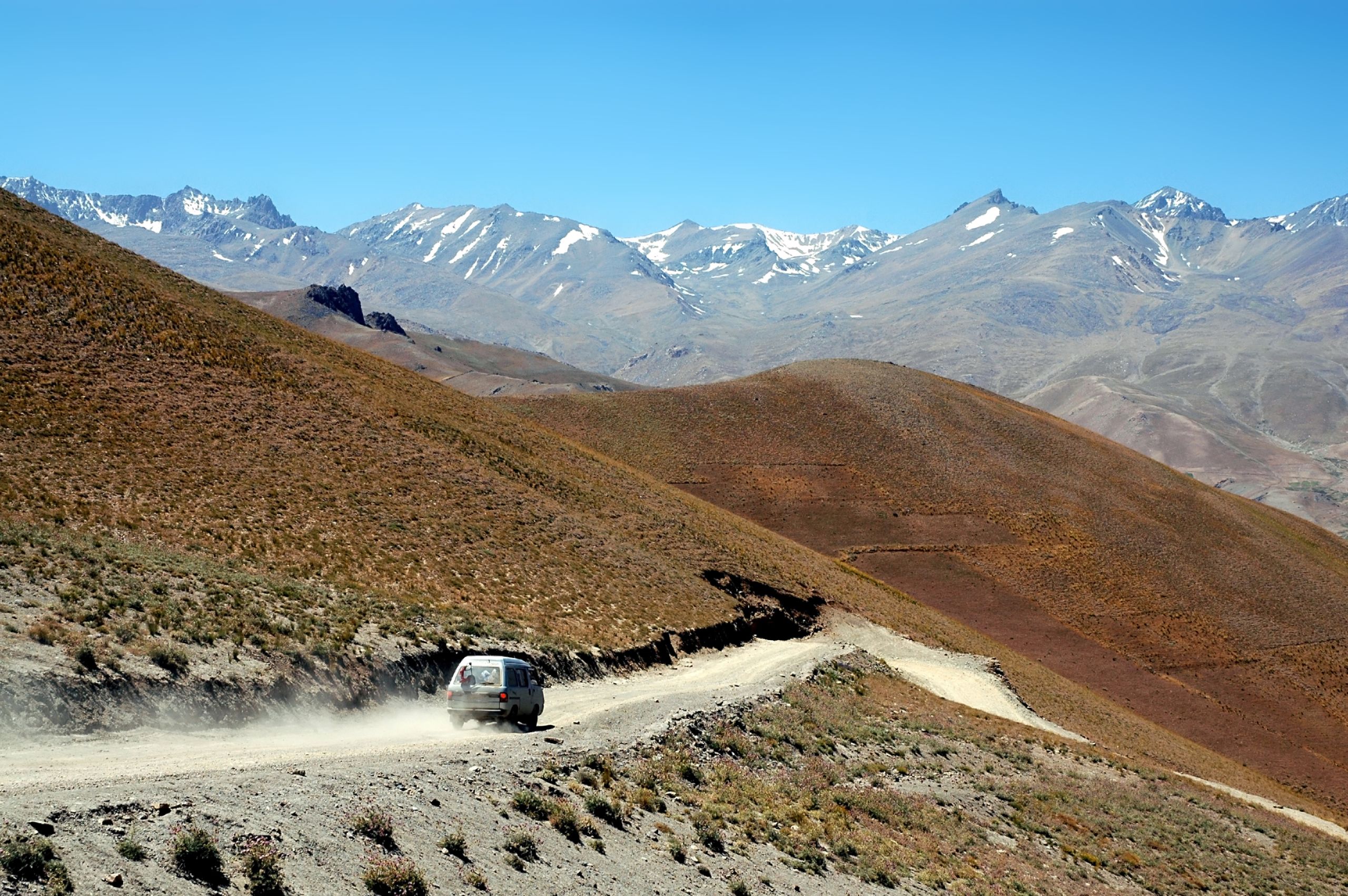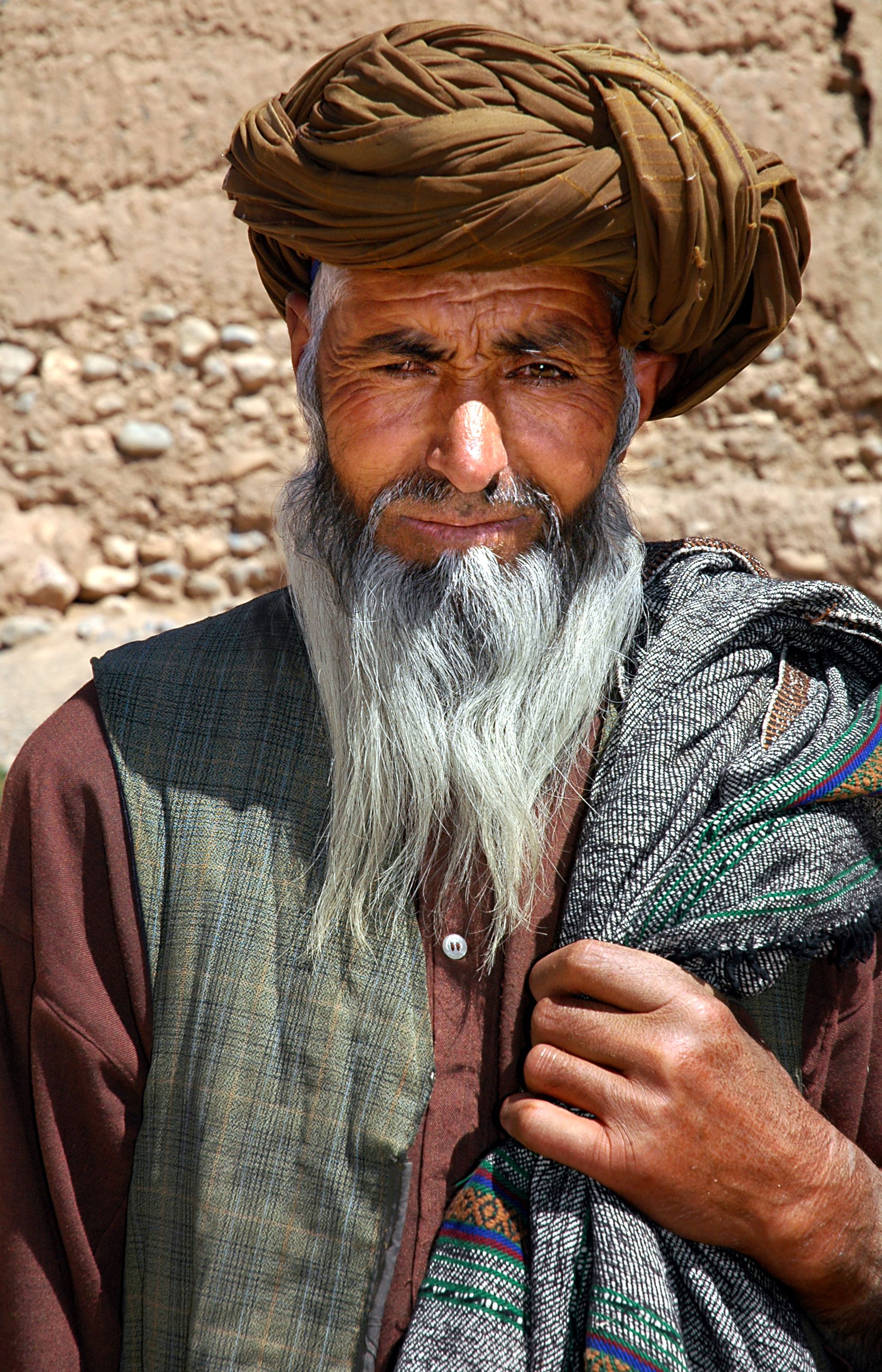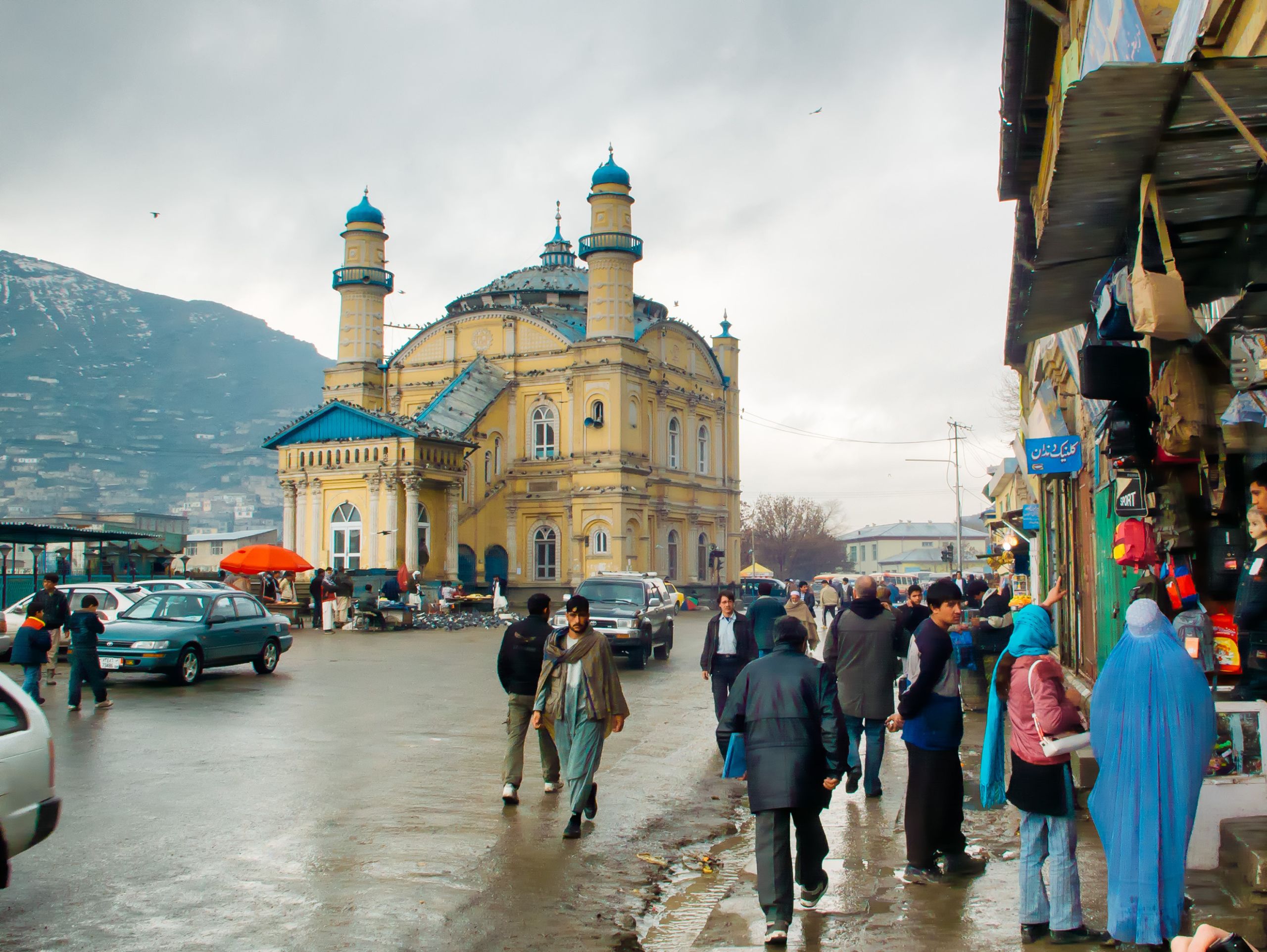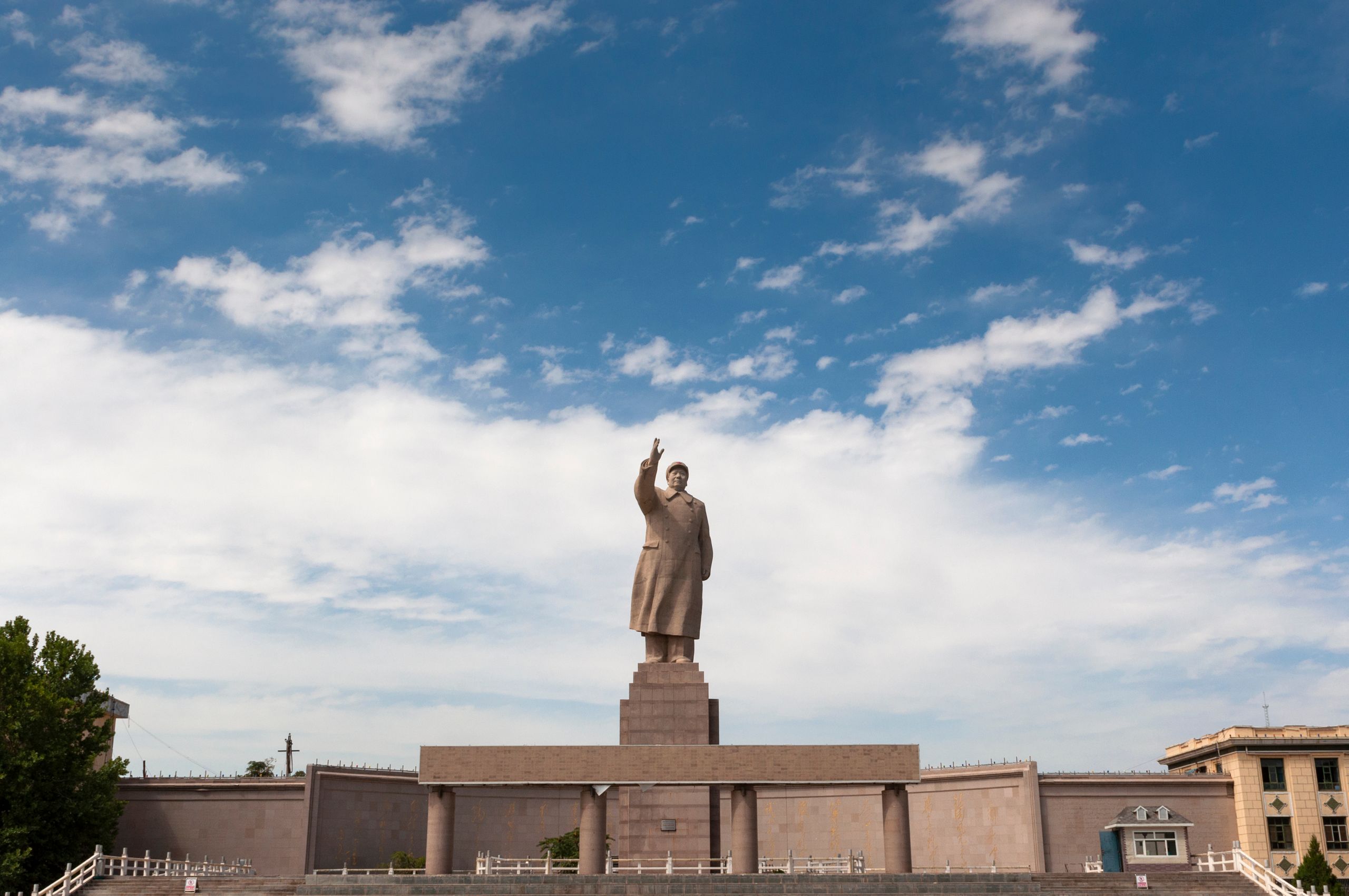 'Counterculture'
The Chinese Communist Party couldn't abide that old, diverse and beautiful history of Afghanistan. They have taken increasing measures to outlaw counterculture in their own country. In 2018, they banned hip hop style, tattoos, and even Peppa the Pig. Worst of all, they are now treating Islam as not just "counter-culture," but as sedition.
They want a culturally uniform and ever-expanding population under their total control, using such innovative technologies of post-modern totalitarianism as facial recognition matched to real-time changes in social credit scores.
Are you late for your train and swearing in anything other than Mandarin Chinese? Are you jaywalking? You will see your photo and a reprimand outside the train station as you rush in to find out that your social credit score has been downgraded and your high-speed train ticket invalidated. This is the economically-developed dystopia on offer from China. It is not how the One Belt One Road initiative is advertised. And, I don't think it fits very well with the reality of Afghanistan.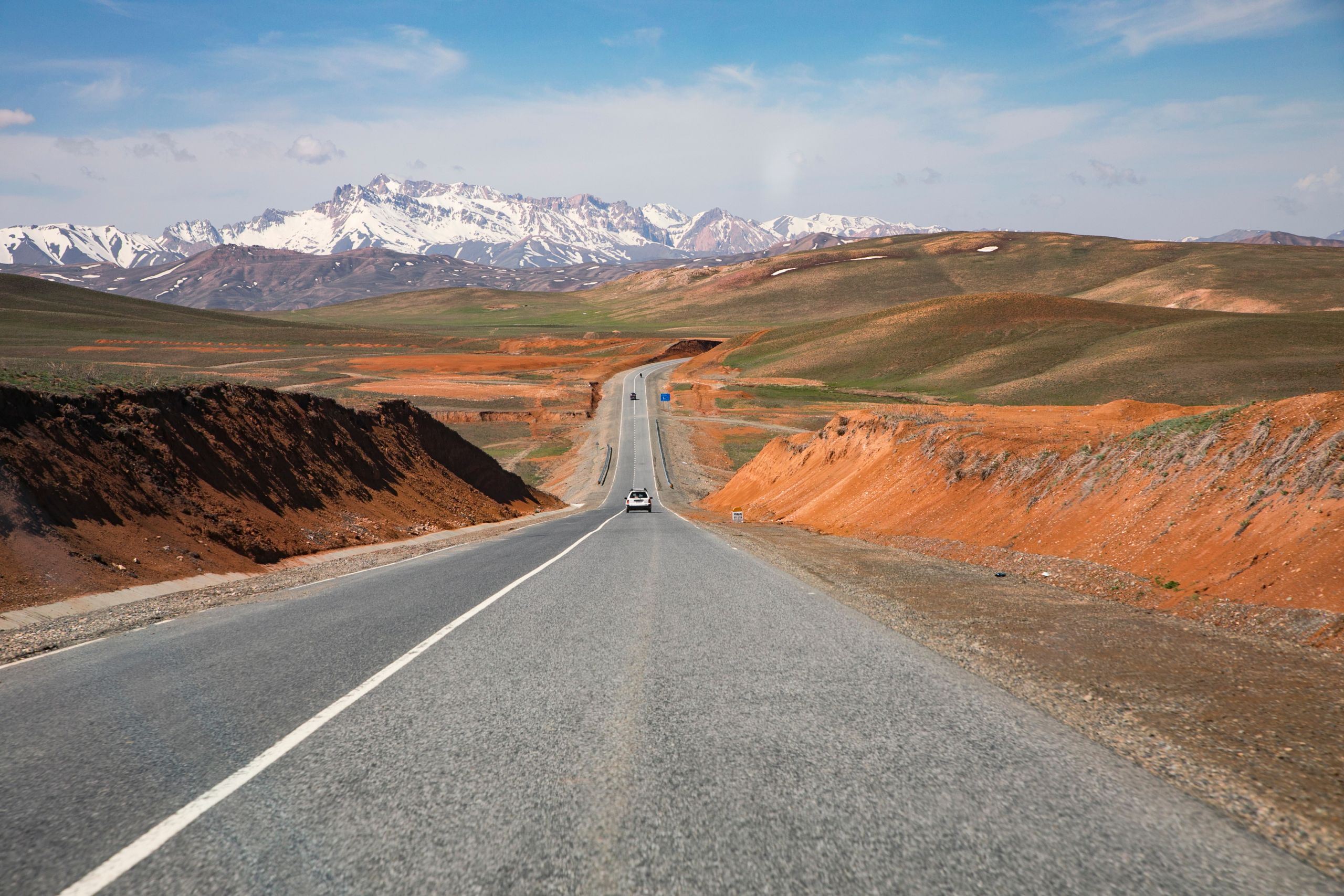 Bamyan, Afghanistan. (shutterstock.com photo)
Bamyan, Afghanistan. (shutterstock.com photo)
War on Islam
In what is officially called the Islamic Republic of Afghanistan, Ambassador Wang has been so bold as to promote China's anti-Muslim strategy of Xinjiang-style "counterterrorism." In Xinjiang, a supposedly autonomous region of China, the CCP detained 1 to 3 million Uyghurs and other Turkic Muslims in reeducation camps since 2014.
China considers Afghanistan one of 26 "sensitive" countries that are predominantly Muslim. Having a family member in any of these countries is enough to get Chinese Muslims interrogated in China, as if being Afghan alone is enough to make a family member in faraway China a risk for terrorism.
Muslims in China can be detained if, for example, they refuse to eat pork or drink alcohol, per their Muslim faith. The CCP sends government minders to live in the homes of mostly male detainees for a few days every month, including sleeping in proximity to female family members on the big household sleeping platforms that are traditional in the region. There are pictures of these minders sleeping on roll-out mats on the platforms, separated by a meter or two from other family members.
It's a bit too close for comfort in the best of circumstances, and even more so when the men of the family have been detained by the same CCP that sends young Han men as minders. Such cohabitation will be shocking to most anyone who supports human rights and family values, as well as the specifically Muslim sense of propriety.
There are allegations in the Uyghur community that these policies facilitate ethnically-targeted sexual predation or even rape against Muslim women. Some may feel forced into marriage, for example, by the threat of having loved ones sent to the detention camps. It's a global shame for Muslims and their governments, including Afghanistan, that they have not more forcefully opposed China's worse-than assimilationist policies.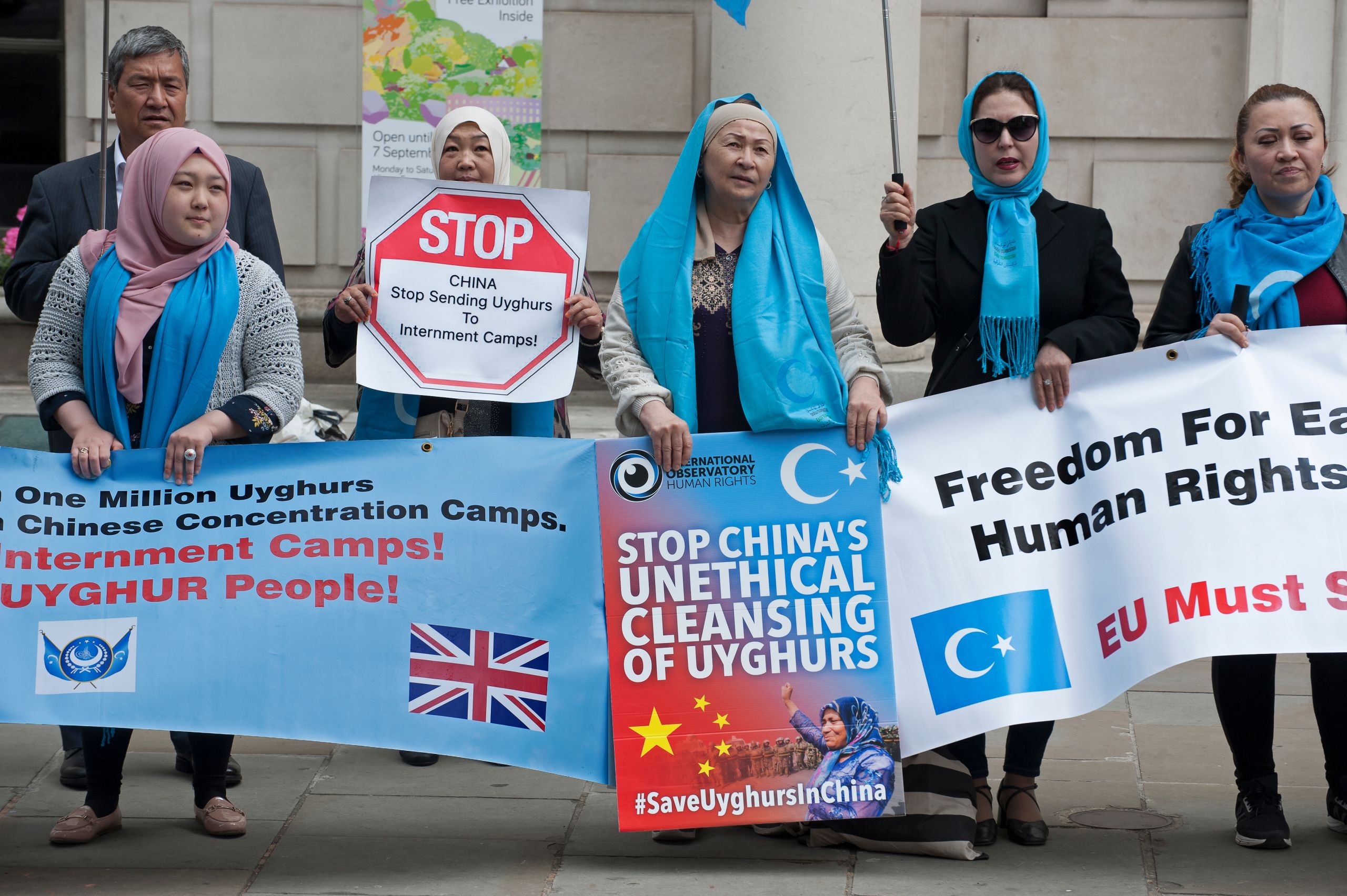 The blood that runs through the veins of the detained Muslims in China is the same blood that today runs through, and over, Afghanistan. It is the same blood that has run over the country for centuries. If China can detain its own Muslims, it can certainly detain Afghan Muslims.
The same holds true among China's allies. In Myanmar, China is closely allied with and benefitting from the Tatmadaw military that is "ethnically cleansing" (genocide is a better word) the Rohingya Muslims from the lands they have lived on since the 19th century. According to economist Mohshin Habib at the Swinburne University of Technology in Australia, over 24,000 Rohingya have been killed, 18,000 raped, and approximately 1.8 million forced to flee. More than half of the 200,000 Rohingya remaining in Myanmar are detained in internally displaced persons (IDP) camps that approximate concentration camps.
For the reasons above, it seems the Xinjiang "counter-terrorism" strategy would be a particularly hard sell in Afghanistan. But none of the country's major leaders have protested against Ambassador Wang on this matter despite being alerted to his offensive tweets. How could this be?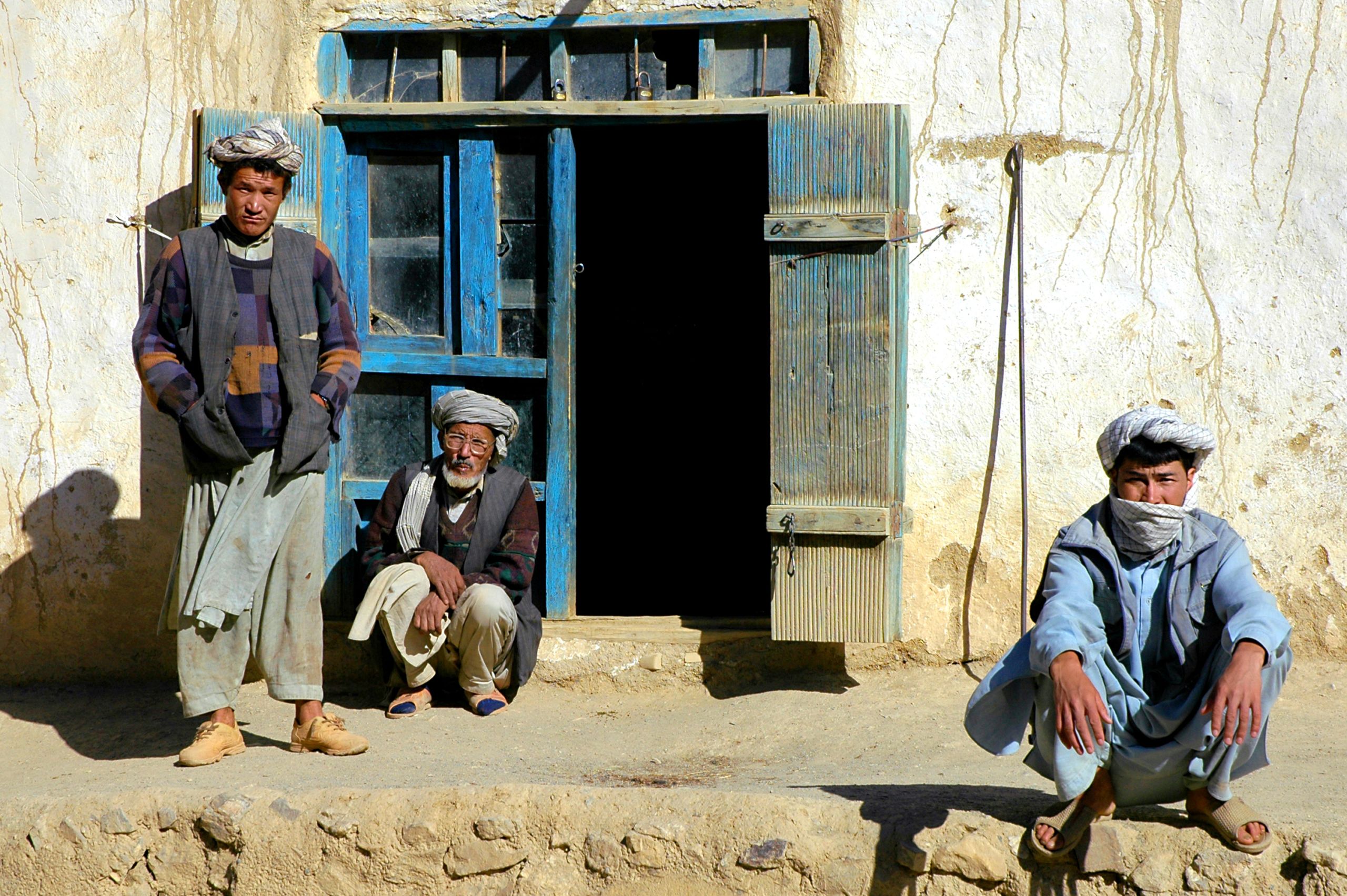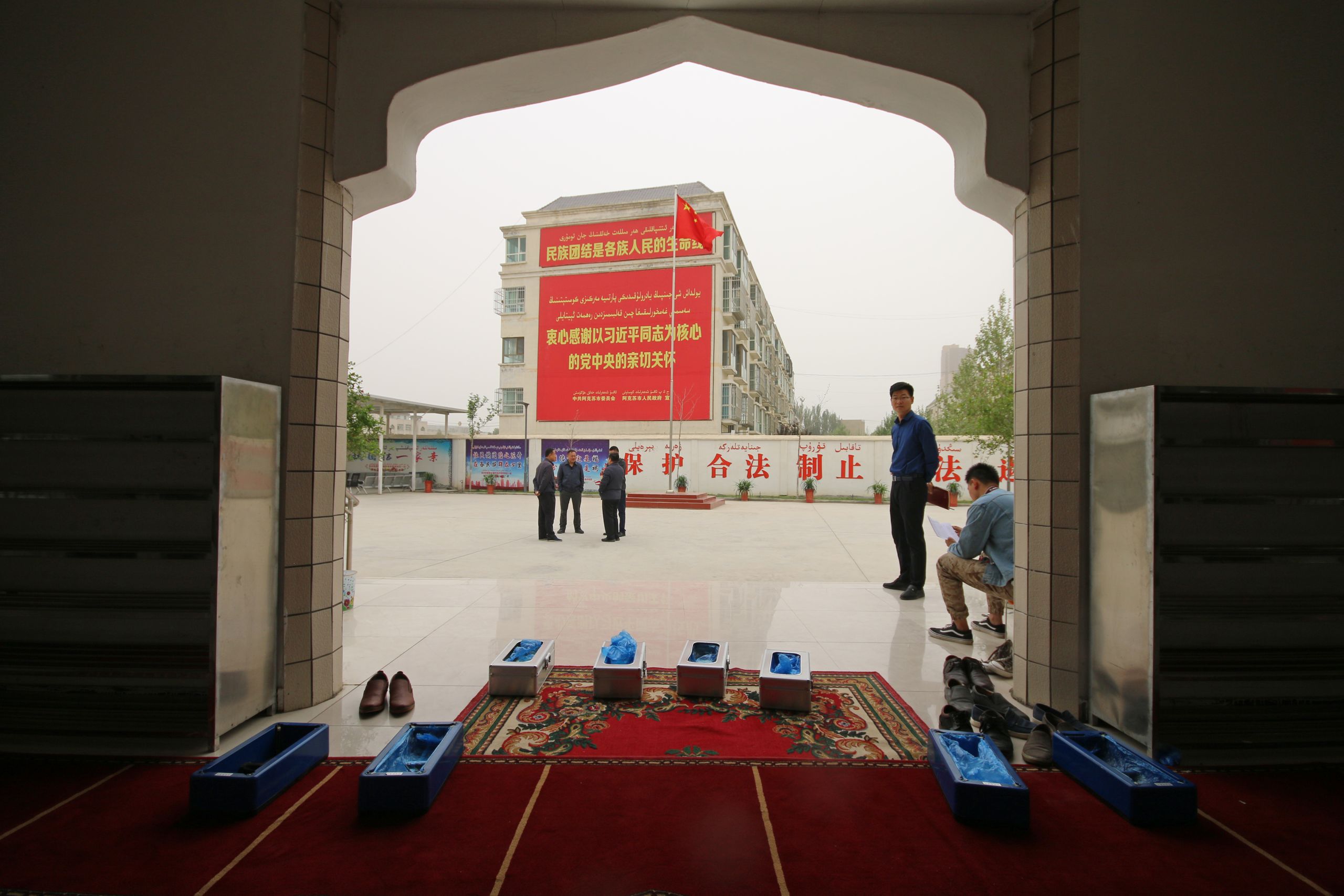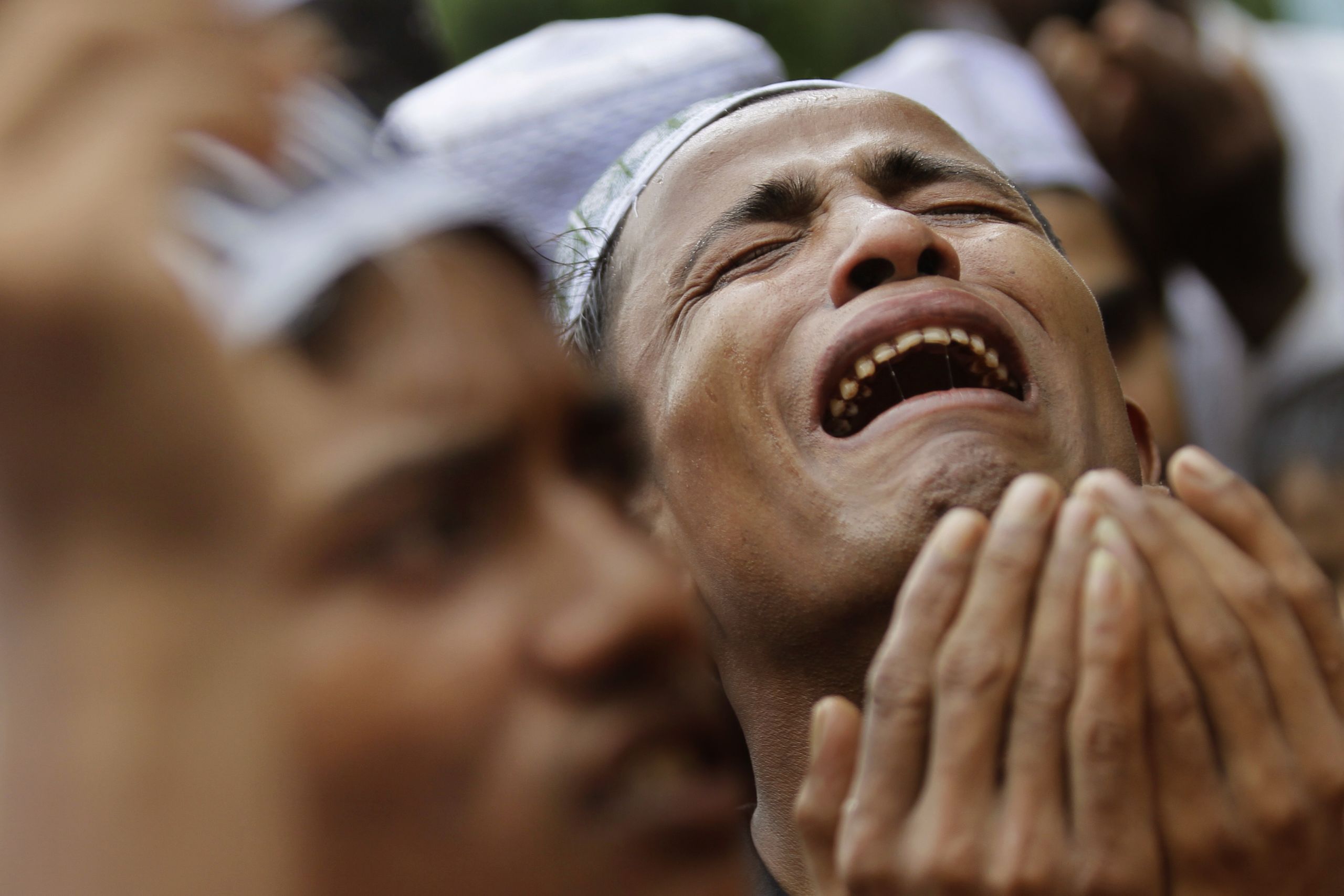 A Jail by Any Other Name: Xinjiang Re-education Camp. Video credit Bitter Winter.
A Jail by Any Other Name: Xinjiang Re-education Camp. Video credit Bitter Winter.
Corruption and espionage
Perhaps these Afghan leaders are quiet because, like leaders from many other countries, they hope for big business deals with China, or even bribes. In December 2007 or thereabouts, according to a U.S. official who has access to military intelligence reports and spoke to the Washington Post, there is a "high degree of certainty" that Afghanistan's Minister of Mines accepted a $30 million bribe from a Chinese mining company. That's a lot of money in Afghanistan. According to the Washington Post article: "In the case of the minister of mines, there is a "high degree of certainty," the U.S. official said, that the alleged payment to Mohammad Ibrahim Adel was made in Dubai, United Arab Emirates, within a month of December 2007, when the state-run China Metallurgical Group Corp. received the contract for a $2.9 billion project to extract copper from the Aynak deposit in Logar province."
Since then, China's business and trade with Afghanistan has skyrocketed. This includes a Sino-Afghan contract to exploit Afghanistan's main $3.4 billion copper deposit at Mes Aynak, one of the world's richest unexploited deposits. Mining the site will mean destroying what lays on top: A 100-acre bronze age Buddhist monastery complex that qualifies for, but has not yet been listed as, a UNESCO World Heritage Site.
Or, maybe pliable Afghan officials hope to benefit from Chinese trade. Ambassador Wang tweets numerous pictures of himself meeting with Afghan officials. Are they so many supplicants to Chinese power, hoping for crumbs off China's table? What would Wang ask of them in return?
He even posted a photo of himself apparently exchanging a gift with Afghanistan first lady Ruli Ghani in December. "The first lady fondly recalled her May meeting with Chen Zhu, head of the Red Cross Society of China," tweeted Wang Yu. "She thanked China for its long-term concern and support for Afghan people's livelihood and the development of women and children, and said she hopes to visit China one day." We have no idea from this the contents of the gift bag, or what else was said.
Ambassador Wang retweeted the January reception of the first Afghan-bound shipment into the port of Gwadar, Pakistan. The port is financed and built by China, and seen as part of China's One Belt, One Road (OBOR) initiative. Others have called OBOR a debt trap and added a third element to the phrase: One Noose. It appears to be mercantilistic in nature, whereby China imports raw goods, adds value to them, and exports finished products, making a tidy sum in the process.
"Afghanistan is a friendly neighbor of China, and an important partner of the Belt and Road Initiative", tweeted Wang in December. "With the joint efforts of both sides, Afghan pine nuts have been exported to China, and more products will be imported into the Chinese market including pomegranates and marble." True to form, the few goods that China accepts into its market are raw materials, leading to potentially permanent underdevelopment in Afghanistan if it cannot add value to its exports through technical expertise.
The January shipment into Gwadar arrived from China and was planned for overland transport through Pakistan to Kandahar. Chinese exports to Afghanistan will enrich Chinese businesses and the government through its taxation of trade. While those exports may also increase tax revenues for Afghanistan, and decrease the cost of such goods in the country, it could also hurt local Afghan producers, and make the country more dependent on China in the future.
In November 2019, China exported over $60 million to Afghanistan. By comparison, Afghanistan exported under $30 million to China in all of 2018. Afghanistan can and should demand better terms of trade from China. It has the leverage since it is the $60-million-a-month customer, and as the saying goes, the customer is always right. Afghanistan shouldn't be a dumping ground for cheap Chinese goods that destroy local jobs. Afghanistan should get a fair deal from China, and that fair deal includes China importing as much from Afghanistan as it exports to Afghanistan. That would increase good jobs in Afghanistan.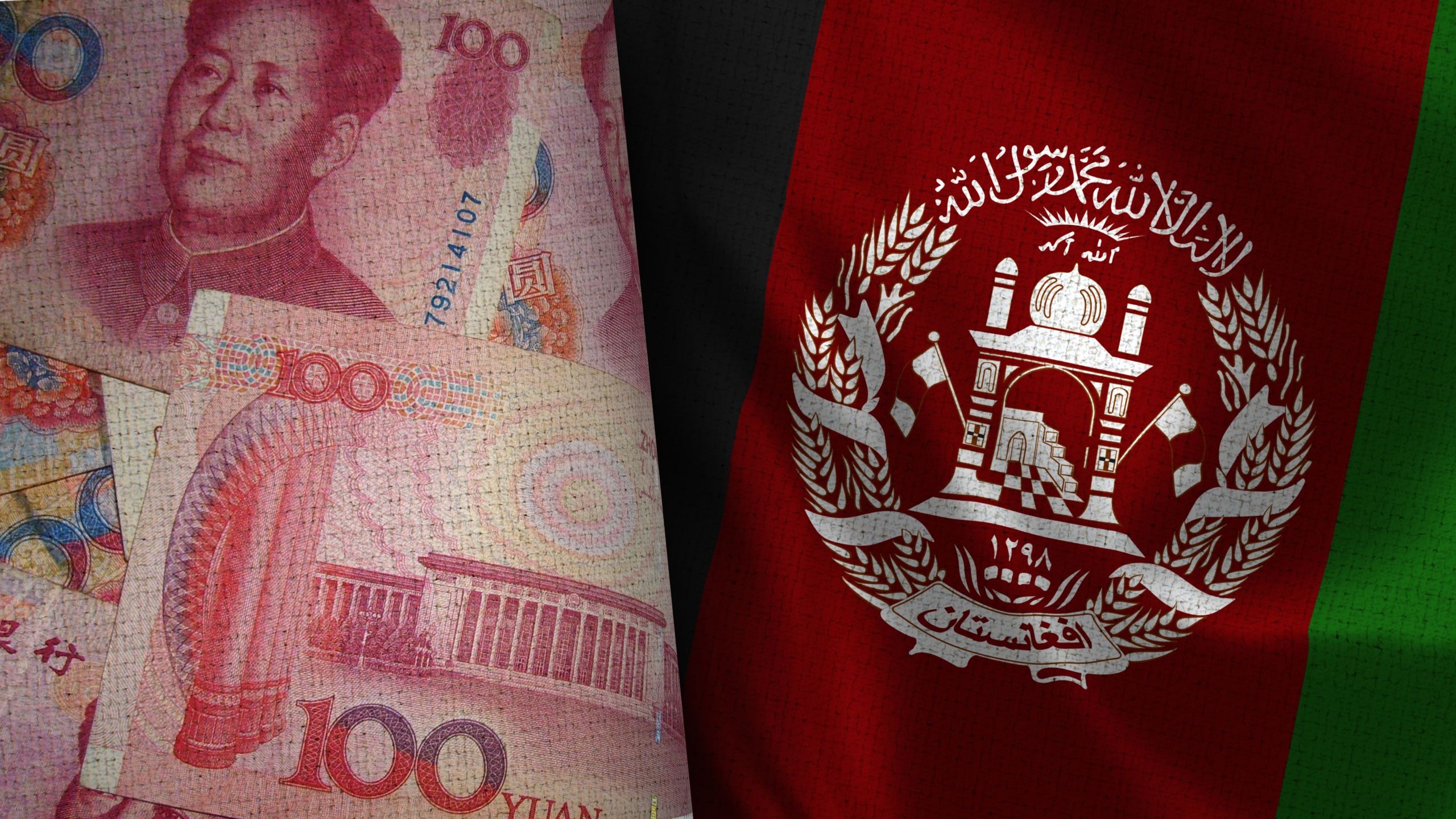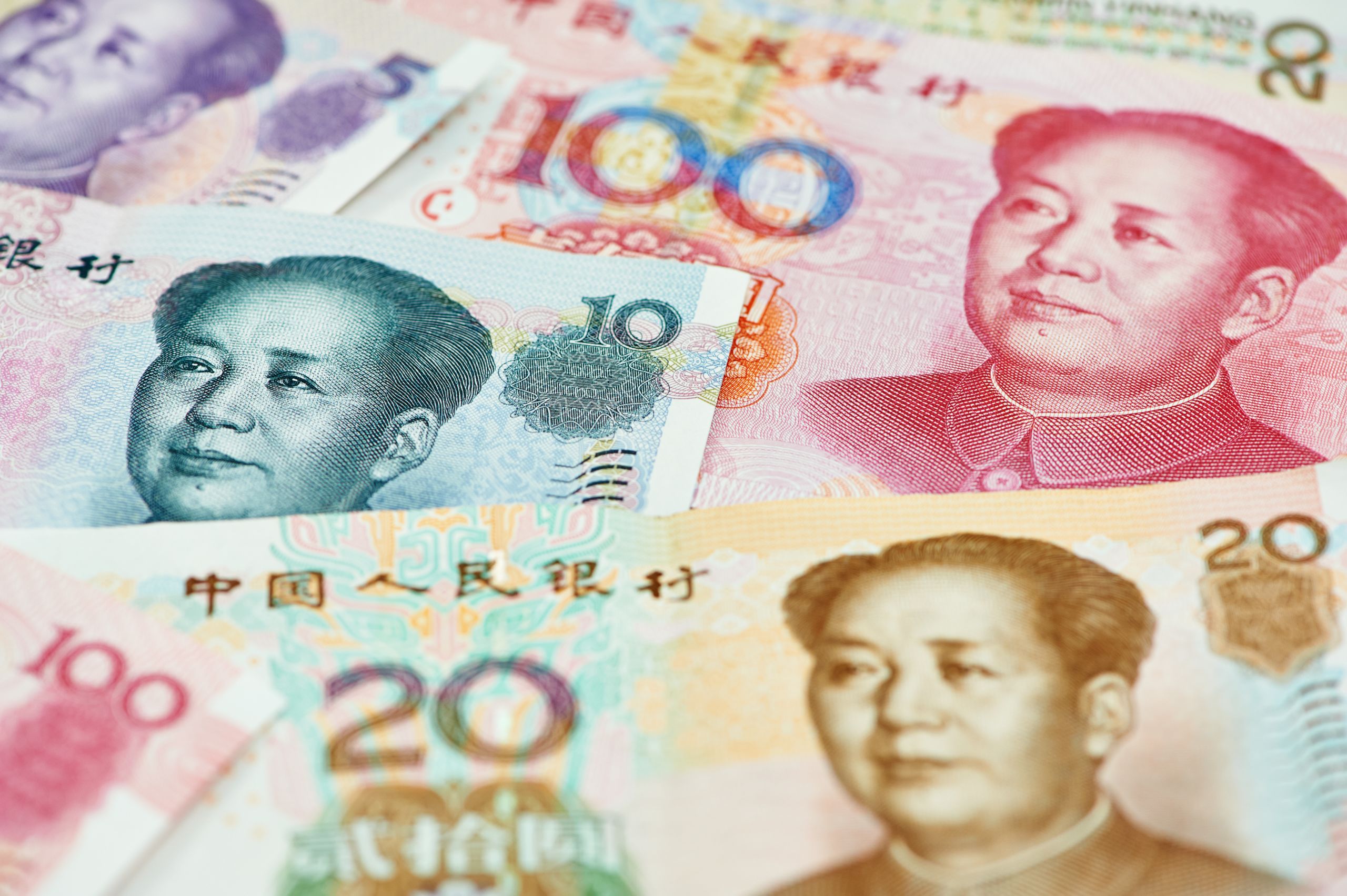 Economic and military expansion
The Gwadar-to-Kandahar route is only a bit faster than it would be if using two other ports in the Karachi area, raising questions as to why a third port was needed. Was the port's primary purpose really to help Afghan and Pakistan trade? China is not known for its selfless generosity, though it would like to be. Or was it to serve Beijing's geostrategic and military goals?
Gwadar is an important way-point on China's "string of pearls" global port system that has trade and military power projection capabilities critical for the growth of China's influence throughout the Indian Ocean, Arabian Sea, Mediterranean Sea, and beyond.
In January, the Chinese embassy in Kabul organized an academic seminar to celebrate the 65th anniversary of the establishment of diplomatic relations between China and Afghanistan. Co-organizers included the Afghan Foreign Ministry and Afghanistan-China Friendship Association.
At the seminar, according to a tweet by Ambassador Wang: "Sultan Ahmad Bahin, Chairman of the Afghanistan-China Friendship Association, noted that Afghanistan was one of the first countries to recognize New China, and on the other hand, China is the only neighboring country who has never interfered in Afghanistan's internal affairs."
Or has it?
Not only did China allegedly bribe Afghanistan's minister of Mines with $30 million to access the copper deposit at Mes Aynak, China is also deploying international land forces in and around Afghanistan's northeast. China's military activity in Afghanistan has moved since 2015 from the Tajik border to Afghanistan's own interior territory. Reports of Chinese construction of border posts along the Tajik-Afghan border near China, plus People's Liberation Army (PLA) staffing of those posts, date to 2015. Since at least 2017, there have been reports and photographs of Chinese military patrols in the Badakhshan province of northeast Afghanistan bordering Tajikistan.
China is also engaging, or trying to engage, in politically-sensitive Afghan building projects. They may be a way for China to access data or facilitate espionage. According to Vishal Chandra writing in 2014, "China is building a multi-purpose center in the presidential palace, and a National Education Centre of Science and Technology, as well as a teaching building and a guest house for Kabul University." Why should this concern Afghans?
In 2012, China built a headquarters building for the African Union (AU) in Addis Ababa, Ethiopia. Only in 2017 were allegations discovered by Le Monde that the building was bugged, and its computers were nightly uploading data to a server in Shanghai. If true, that would be criminal activity on the part of China.
But there's worse.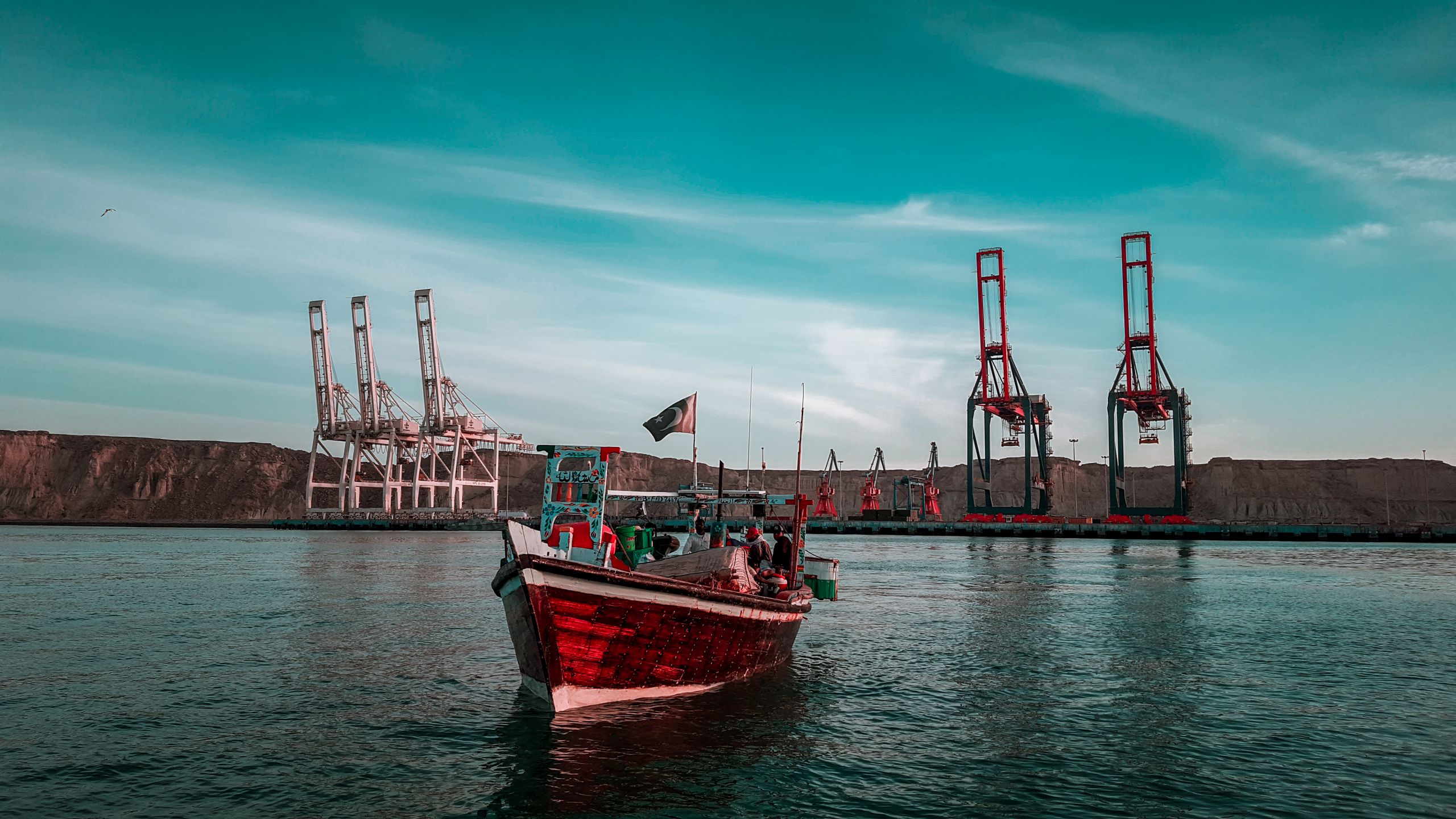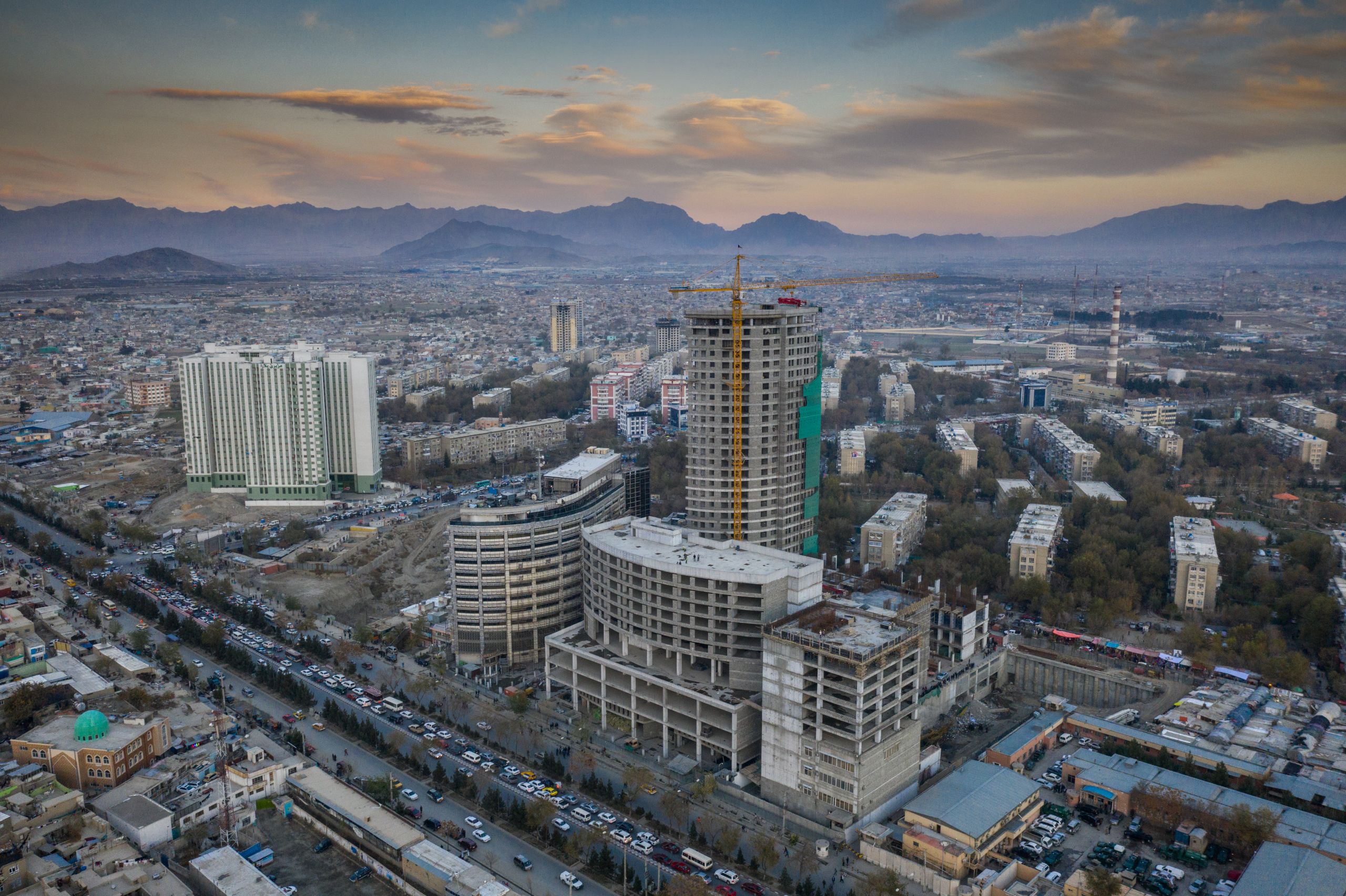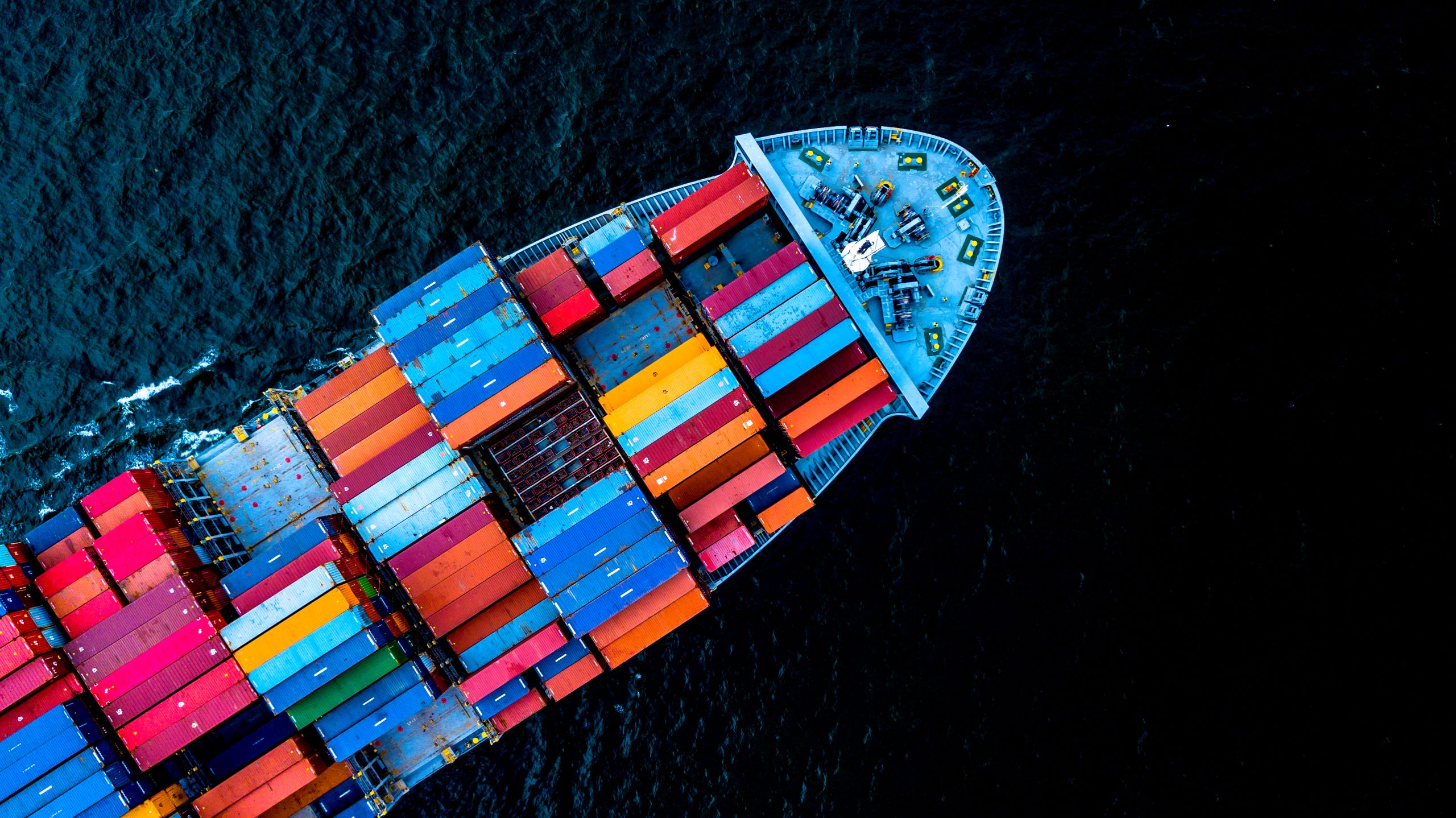 Terrorism
Given China's much touted counter-terrorism, it's curious that the country rarely criticizes the Taliban terrorists who threaten Afghanistan's government and have killed approximately 9,000 Afghan soldiers every year for the last five years. There were more than 8,000 civilian Afghan casualties in 2019 according to the United Nations. The Taliban war in Afghanistan is clearly an atrocity.
But, "China has taken absolute care not to mention the Taliban as a source of concern," notes Vishal Chandra in 2015. "It is, therefore, no surprise that China has not issued any official reaction on the issue of Taliban resurgence, despite having 'friendly' relations with the Karzai Government in Kabul."
Chandra's commentary applies just as much today. China has made next to no negative comments about the Taliban. Why doesn't Ambassador Wang's prolific tweeting more frequently condemn these Taliban killings? Is it possible that China is not against the Taliban? Could China welcome them as a way of decreasing United States, and thus democratic, influence in Afghanistan? Does China want the Taliban to clear away American and democratic influence so that China can more thoroughly control Afghanistan in the future through its good relations with the Taliban?
Ambassador Wang has in fact gotten very close to Taliban extremism. He retweeted a post by a pro-Taliban extremist named Abdul Rehman (@AbdulMaan), who appears to be Pakistani. The Jan.14 post was about the first Afghan-bound shipment into Pakistan's port at Gwadar, and includes photos that are watermarked by Rehman with his Twitter handle. A closer look at Rehman's prodigious Twitter oeuvre show extensive pro-Taliban, anti-semitic and anti-Hindu material. On Sept. 25 he writes against someone who criticized China for detaining the Uyghurs and hosting the Taliban: "you expose yourself i.e. you are slaves of US agenda & one more is that Taliban is not terrorists but US+NATO is it... @zlj517". The Twitter handle that he tags, @zlj517, is that of Lijian Zhao (赵立坚), deputy director general, Information Department, China Ministry of Foreign Affairs.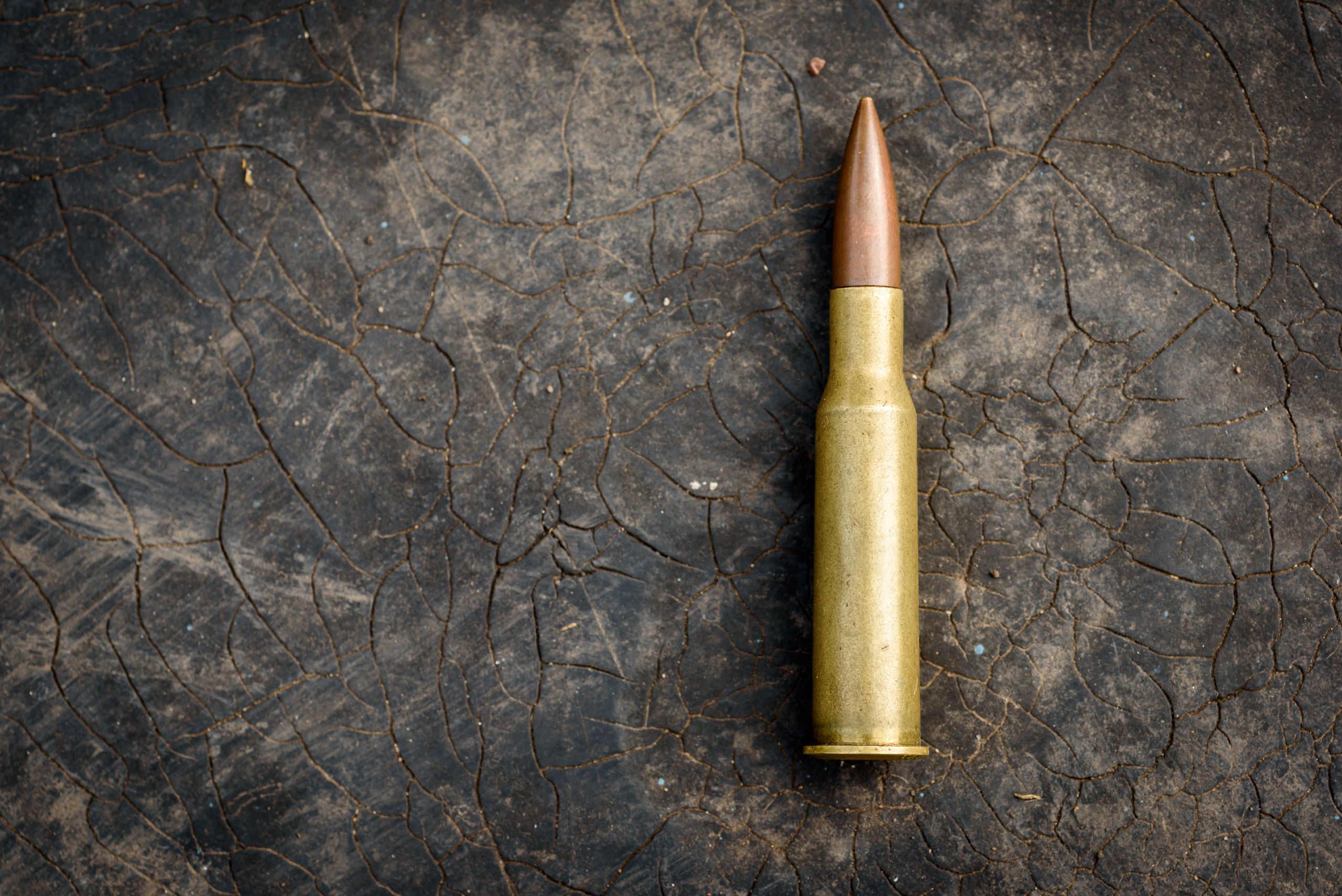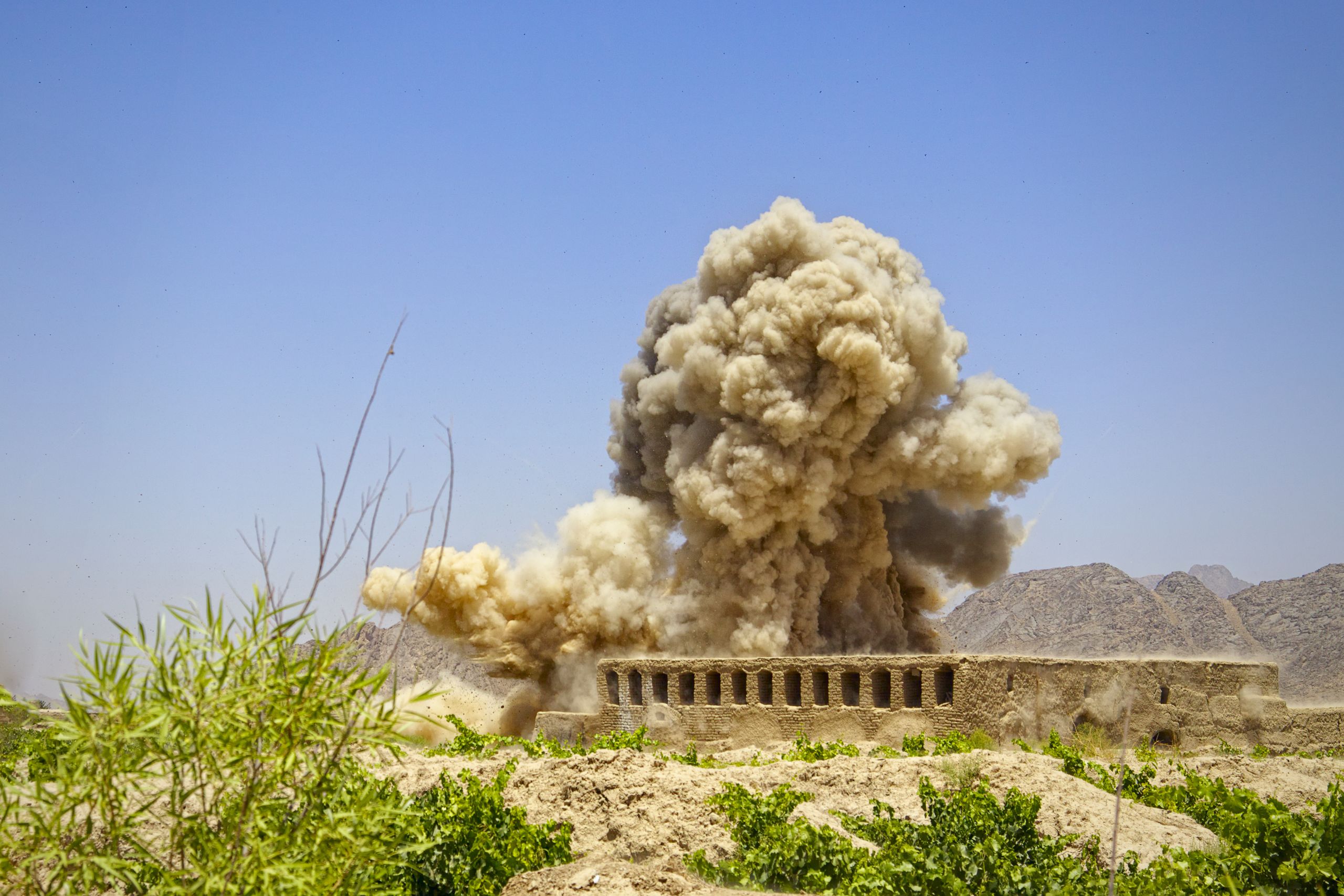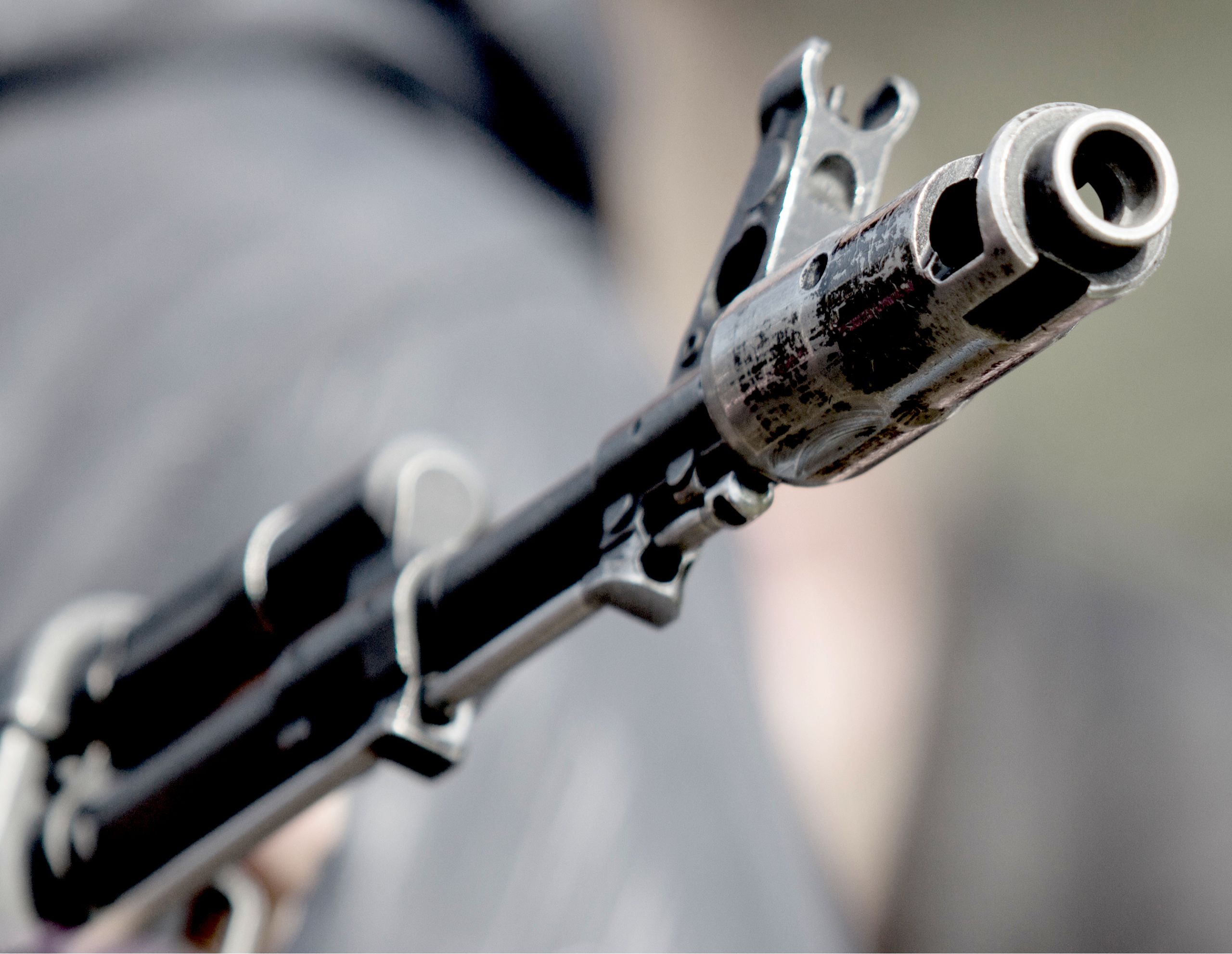 Hegemony
If China does indeed seek global hegemony, it may see Pakistani militants, the Taliban and pliable Afghan officials as unwitting stepping stones along the way. China's primary goals in Afghanistan, if its actions elsewhere are any indication, will be to import raw materials, export finished products, and limit competing American and Indian political influence. China may welcome the destabilization of the region through Taliban, Baloch and Pakistani militants in order to divide and conquer and soften the region up for Chinese economic and potentially even military insertions.
China will of course seek to use its allies Russia, Iran and Pakistan in Afghanistan. They can be useful intermediaries in the short-term. But such use will be not for their, but for China's ultimate benefit. They will be used and discarded by China, just as will those Afghan and Pakistani individuals who choose to serve China's interests in Central Asia.
In sum, China's use of influence in Afghanistan today is indistinguishable from the actions of a country seeking mercantilistic relations with Afghanistan, and global hegemony abroad through divide-and-conquer tactics. Hasn't Afghanistan been trampled enough, in its long history as the crossroads of empire? Shouldn't Afghanistan reject China's illiberal influence, regional destabilization, and near-imperial arrogance? When will Afghanistan just be allowed to be Afghanistan? When will Afghanistan's golden age return? How can that day be hastened?
Anders Corr holds a Ph.D. in Government from Harvard University and has worked for U.S. military intelligence as a civilian, including on China and Central Asia. The views and opinions expressed in this article are those of the author and do not necessarily reflect the official editorial position of LICAS News.
© Copyright 2020 LiCAS.news
This article was published Feb. 13, 2020.